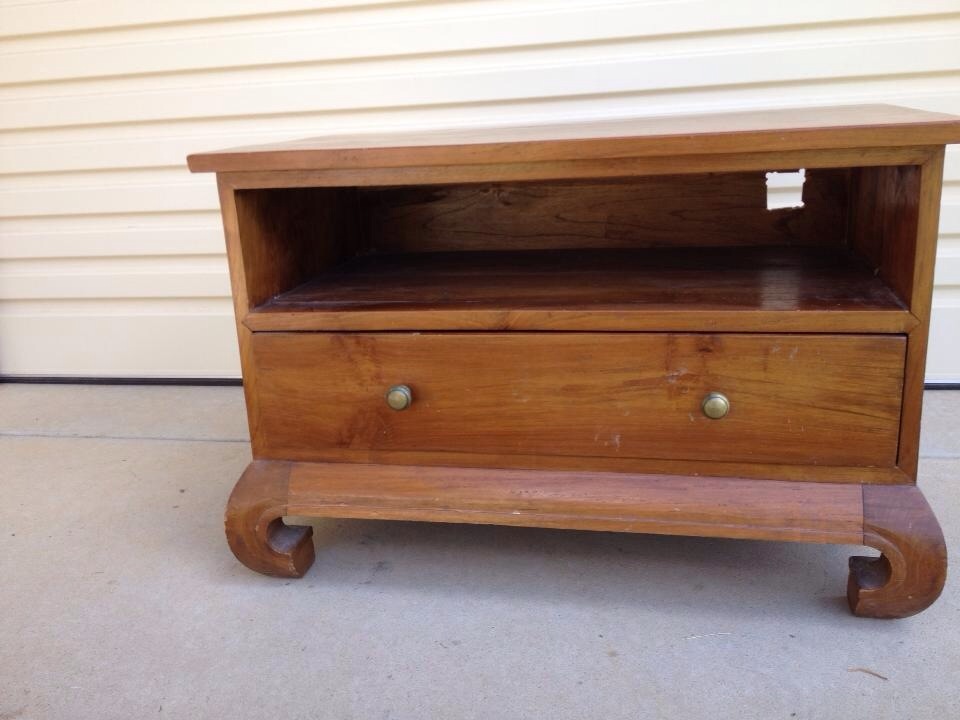 I got this old Television stand of my local facebook marketplace site and wanted to try and turn it into something unique that I could use in my house.  There are so many of these around now with the introductions of flat screen that get mounted on the wall. So keep a look out if you are interested because you can pick them up for free now.

**This post may contain affiliate links. Which means I earn a small commission on links used at no extra cost to you. Please see my disclosure policy for more information.**
I started by using an orbital sander to sand off all the old stain and varnish. I started with 120 grit sanding disc and ending with 240 grit sanding disc. Once it was sanded back to the bare wood I noticed that the wood was multi coloured. It is possible that the drawer had been replaced at some time during its life. Instead of staining all the wood the same colour I wanted to use the different colours as a feature.  I stained the legs a dark mahogany and the top I stained a cedar colour.  The front panel I left plain. I added to coats of clear polyurethane to seal the stain.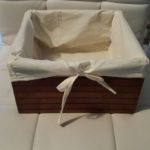 I had old these old baskets which were an impulse buy that I bought but never found a use for. They were just perfect as drawers for this unit. I did chop up one of the baskets up to add to the centre wood so they all looked that same.  To make the padding on the top I cut up an old cot mattress which I cut to size. I used some modern script fabric which I had at home to cover the foam.  I used a staple gun to staple the fabric to the wood.  I added some really cute brass gecko handles to finish it off.  It is a great feature for my bedroom and doubles as a stool with storage. The back of the unit had a hole where the cables for the tv would go through.  I added a thin sheet of plywood to tidy the back of the bench up.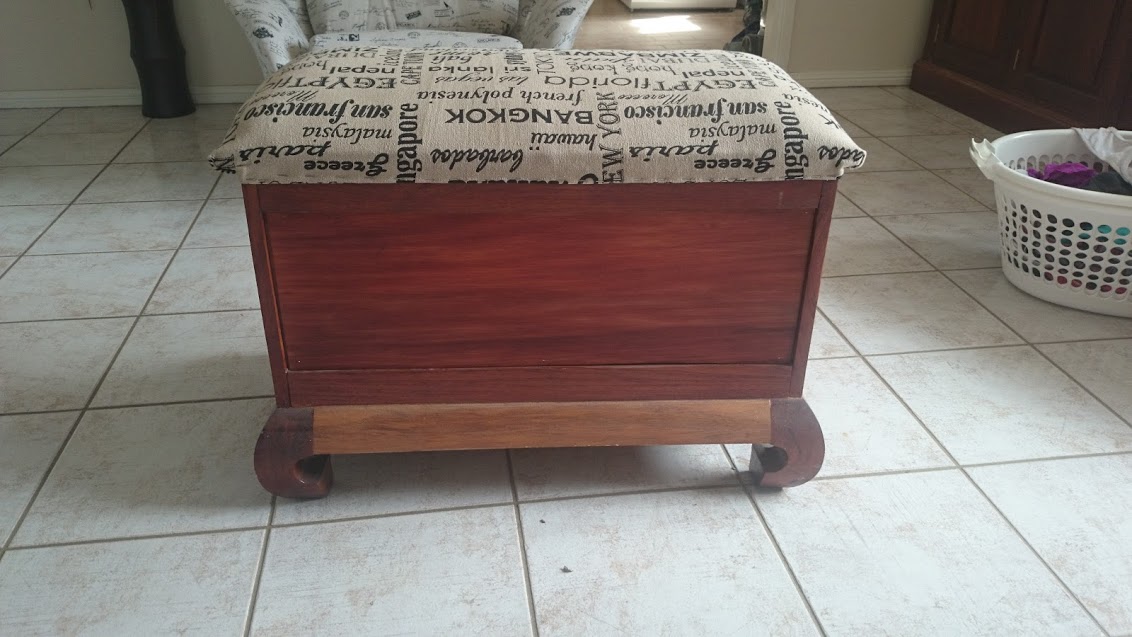 To see more great repurpose projects check out this unique sandpit desk or make this unique wooden epoxy resin suncatcher for your garden.
Please feel free to leave a comment and share this post. If you are in need of any of the products in this post please can you use my links to buy them at no extra cost to yourself?  The small commission I earn helps with the costs to run this site.