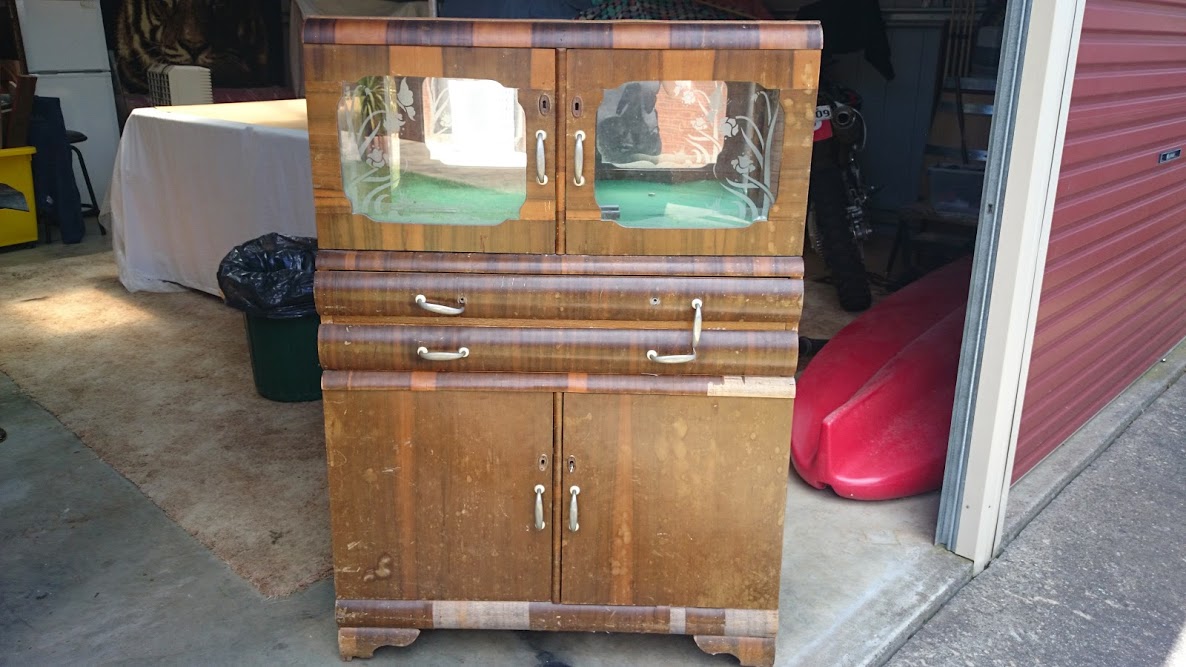 I saw this 1950's Vintage cabinet on my local for sale site for $30.00 which I thought was a bargain.  I am still not 100% sure what it was used for, some sites said it was a display cabinet and other said it was a cutlery and crockery cabinet.  I wanted to try and restore the outside of the cabinet and repurpose the inside to be a bar/drinks cabinet.  I went for the bar theme because I have never had a problem selling anything that I have made that involves alcohol.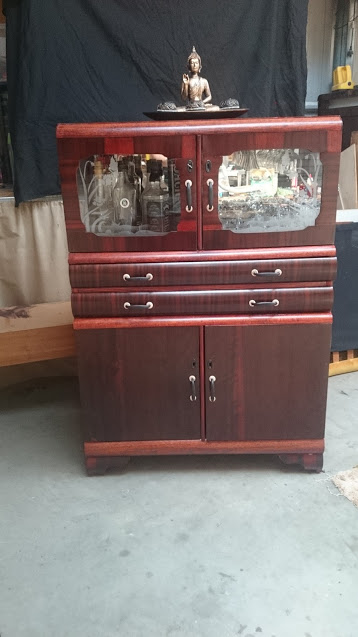 **This post may contain affiliate links. Which means I earn a small commission on links used at no extra cost to you. Please see my disclosure policy for more information.**
To start I set about trying to repair the veneer where ever I could and lucky for me I was able to repair most of it.  In a few areas, it was so badly damaged it was easier for me to remove all of it and try and make a feature of the wood beneath.  I was very happy with the outcome and it gave the wood a two-tone effect look.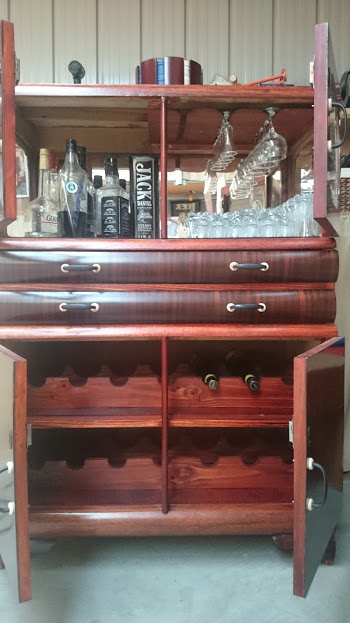 For the veneer that did survive, I gave it fine sand by hand using 240grit sandpaper.  I stained all the wood with a cedar stain and added 2 coats of satin varnish.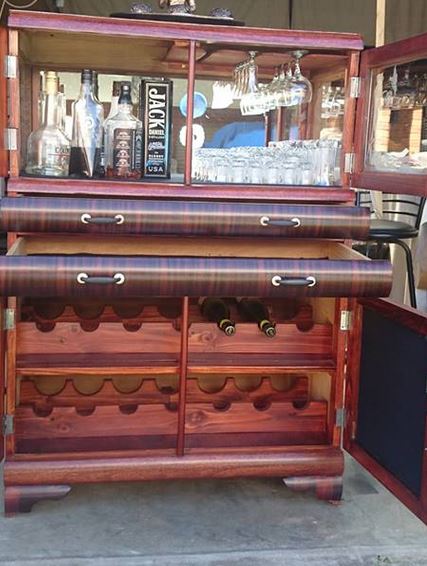 I made some wine racks from scrap wood that I had lying around and used a hole saw to make the grooves for the bottles to fit into.  I added some racks for the glasses that I fitted to the inside of the top of the cabinet, for the wine glasses to hang up.  I relined all the draws and shelf with new felt and fixed up all the handles.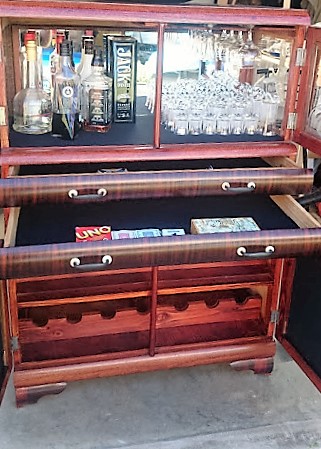 I was very pleased with the outcome of this repurpose and it sold within minutes of me posting it. This was one of my first projects when I was still in my first few months and before I was doing the tutorials. This post is just to show you what can be done with an old piece of furniture. To see more great furniture flips check out TV Stand repurposed and Bean bag toss game.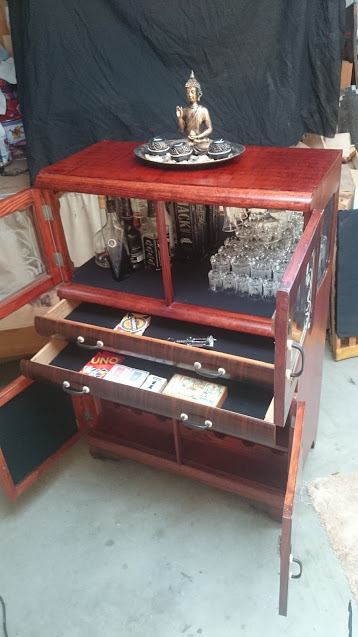 Please feel free to leave a comment and share this post. If you are in need of any of the products in this post please can you use my links to buy them at no extra cost to yourself?  The small commission I earn helps with the costs to run this site.