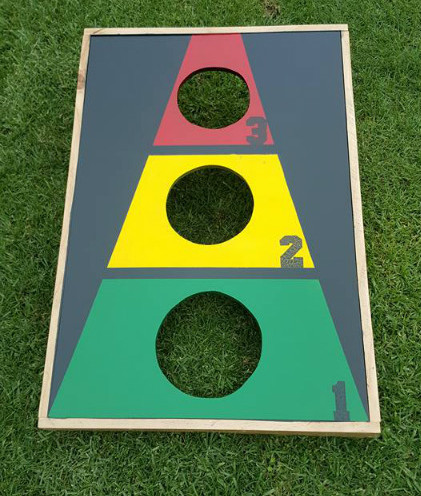 I work as an aged care nurse and recently I was asked to fill in as the activities officer which is the person responsible for entertaining our elderly residents. Having no experience and wanting to do something different I made them a game to play.  I have made them a horseracing game in the past and it was a huge hit. It was one of the few games that got all our resident to join in. I was finding it hard to think of new activities so I made them a bean bag toss game.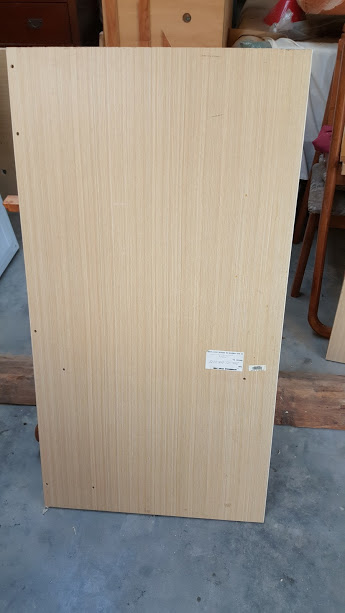 **This post may contain affiliate links. Which means I earn a small commission on links used at no extra cost to you. Please see my disclosure policy for more information.**
This game was made up of all recycled materials that I had in my shed, so the only cost to me was the spray paint.  The board was an old shelf off a TV stand and the sides and legs were made from an old wine rack that I cut up to fit this project. I did not want to make the standard corn hole toss game because I wanted to make it a bit easier to play and give them a better chance of getting the bean bags in the hole. You would be surprised how happy they can get just getting it in the hole and scoring points to win prizes. (Chocolates) I made 3 holes of slightly different sizes which I cut freehand with a jigsaw so they were not the most perfect circles in the world. 

The wine racks were left over from the piano bar that I made, I measured wrong but I always hang on to scraps of wood because they always become handy again. I cut enough I cut a piece od wine rack short for the legs and cut them at a 90-degree angle. I cut the wood to the correct size to fit on 4 sides of the board.  I pre-drilled holes because the board was plywood and it would split when screwing into the end grain. The game needs to sit at an angle when in use.  To accomplish this I added some small offcuts of wood which I cut at an angle to and they were screwed into the sides on the underneath of the board.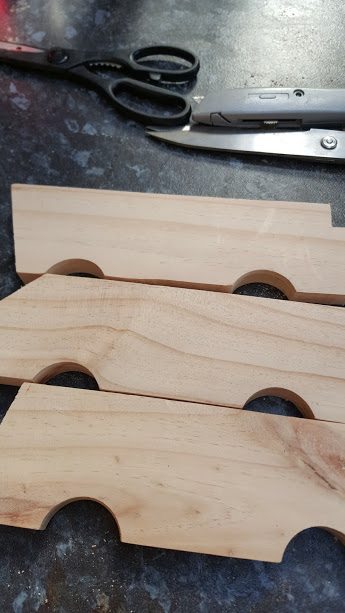 I painted the board black first and then marked off the different target zones using masking tape. And painted each hole a nice bright colour so it would be more appealing and they could see which zone was which.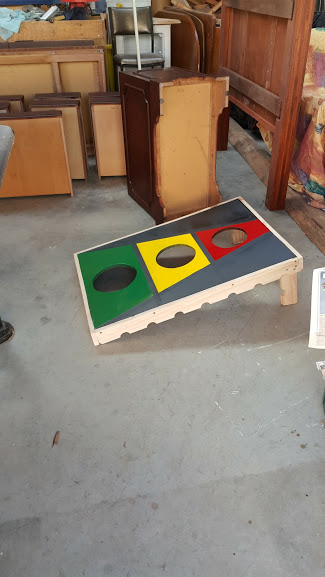 I could not find a stencil big enough to do the numbers so I printed them out on my printer. I used a sheet of carbon paper between the board and the numbers and traced around the numbers which left the outline on my board.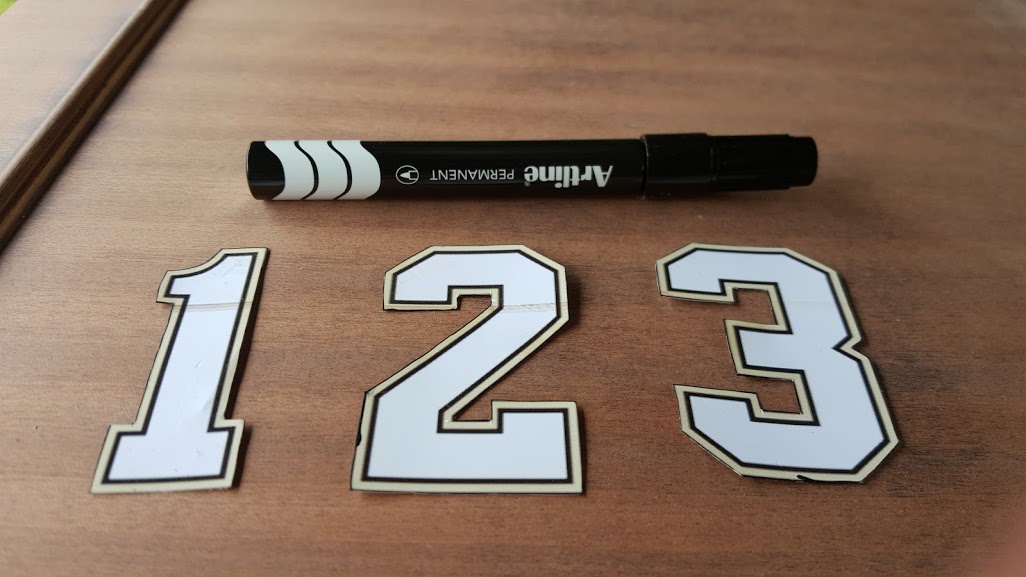 I coloured the numbers in with a permanent marker because I ran out of black paint. And I sprayed a coat of lacquer over the board to seal in the marker pen which caused a great crackle effect to happen in the numbers. You can see the effect a bit better n the main picture if you zoom in on the numbers. I might look into this effect on a future project.  Another game I made for our residents can be played by old and young.velcro target shooting game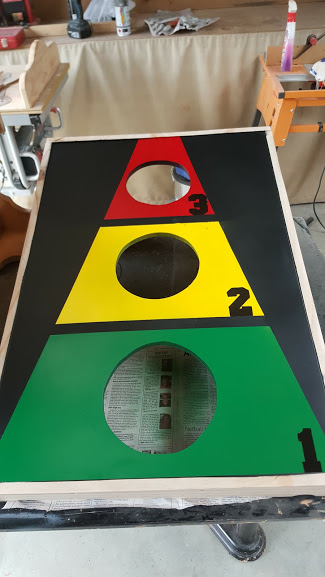 I made some bean bags using scrap fabric I had at home and fill the bags with popcorn seeds.  Each resident has 4 bean bags per go and the score they get from each hole is added up and the person with the highest score wins some Chocolates.
Please feel free to leave a comment and share this post. If you are in need of any of the products in this post please can you use my links to buy them at no extra cost to yourself?  The small commission I earn helps with the costs to run this site.