If you are one of those families that enjoy a good Halloween party this Halloween skull decor idea may be for you.  These cute little guys would look great as a centrepiece on a table or just decoration around the house over the Halloween period.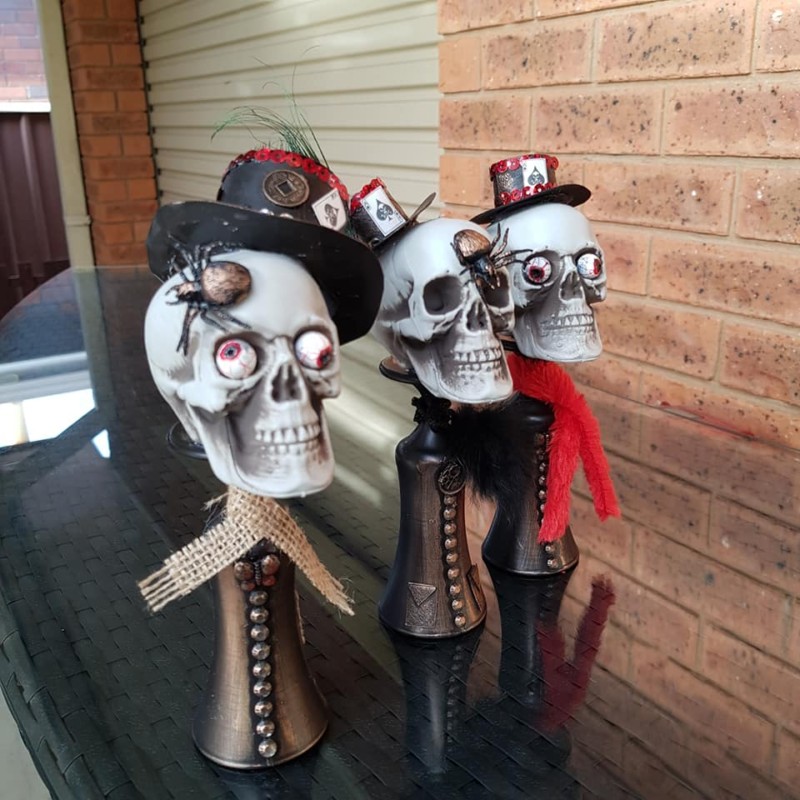 I bought the skulls online and like most items that I buy, I didn't check the description very well.  When they arrived they were a lot smaller than expected.  Instead of just putting them in a cupboard I made them into little Halloween skull decor characters using liquor shot glasses.
I originally bought the skulls and other bits and bobs to make a Halloween mirror.  Because the mirror turned out so well I got carried away and just went Halloween mad.  Check out my Halloween bottles made using a similar technique to these guys.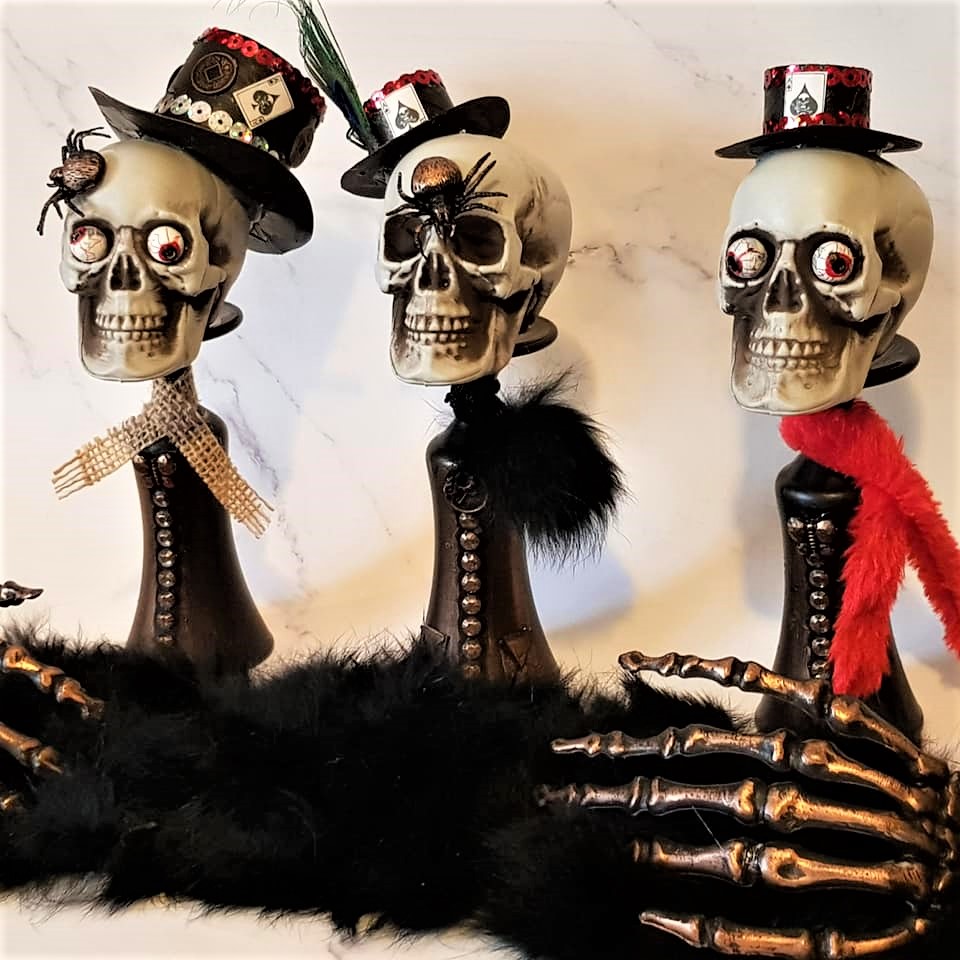 How to make Halloween figures
*This post may contain affiliate links. Which means I earn a small commission on links used at no extra cost to you. Please see my disclosure policy for more information.**
Materials needed
To make these guys I used items I had at home.  If you follow my blog you will know I always try and make my projects using recycled materials.  If someone told me a year ago that I would use empty toilet rolls in a project I would have laughed you out the room.  But for this project, they worked perfectly. I used alcohol shot glasses as the bodies and the hats were made using empty toilet rolls. To paint the glasses I used black gesso for no reason other than it was what I had at home.  Acrylic paint should work just fine.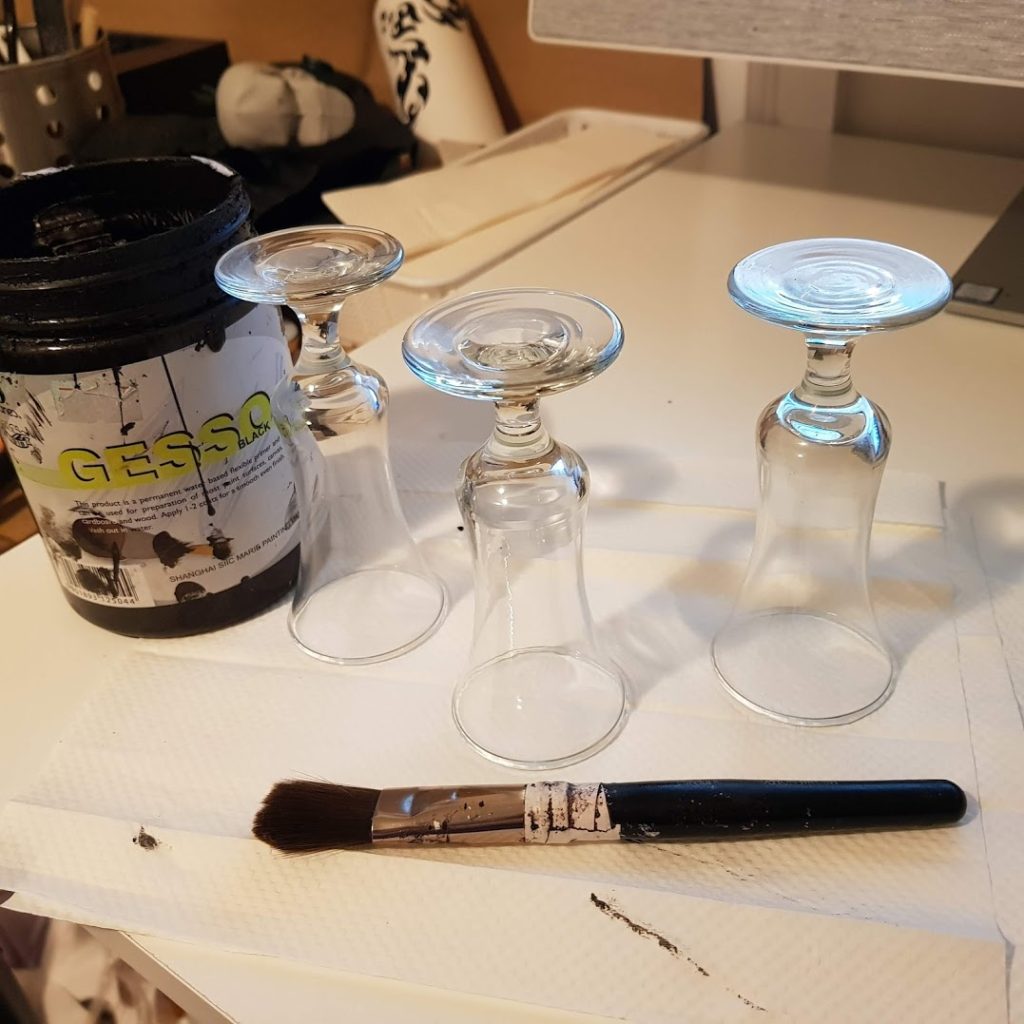 To attached the skull to the top of the shot glass I used a hot glue gun. This also worked great to stop the skull for rolling around while I was trying to decorate it.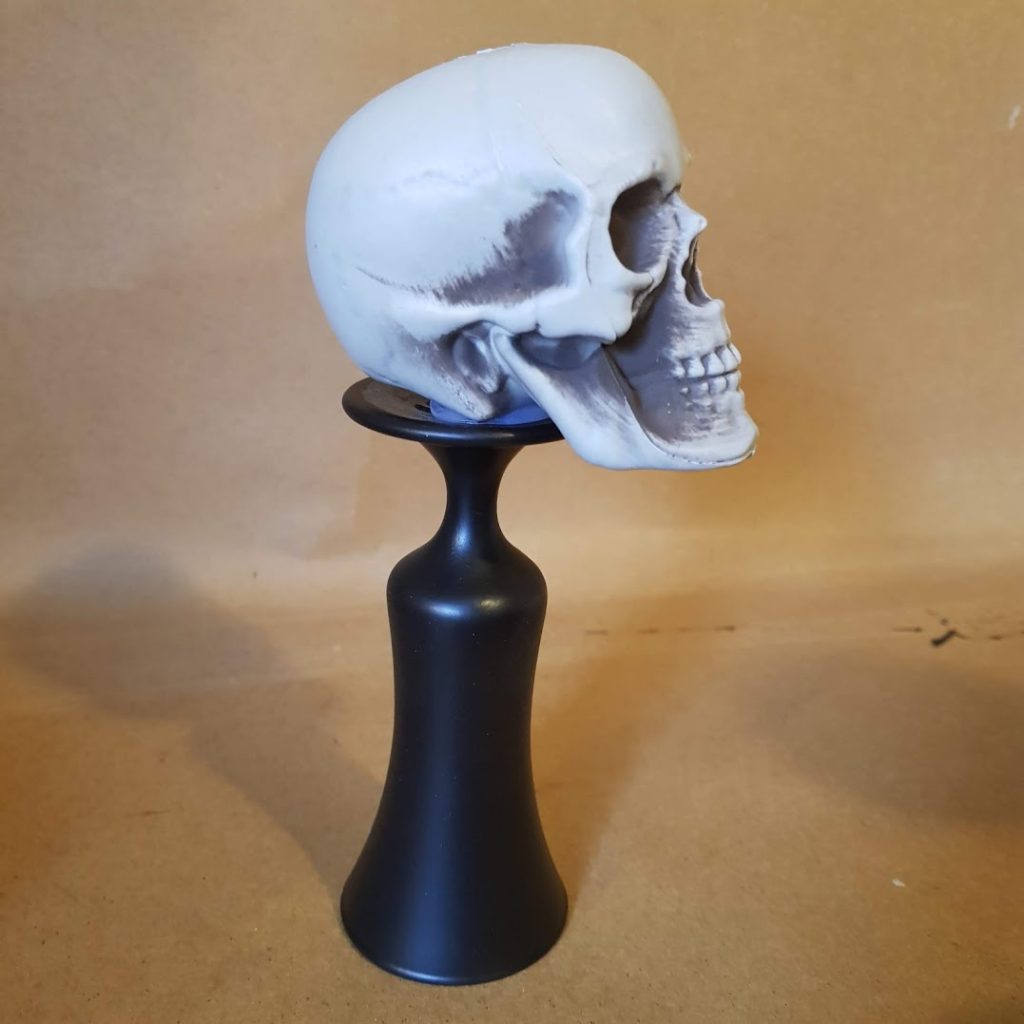 Making the top hat
These were made late one night and it was cold and raining outside and my supplies were in my workshop outside.  For this project, I used what I had at hand so very rustic.  To make my circle for the base of the top hat I used my sellotape.  State of the art equipment in my house. I cut the circle out.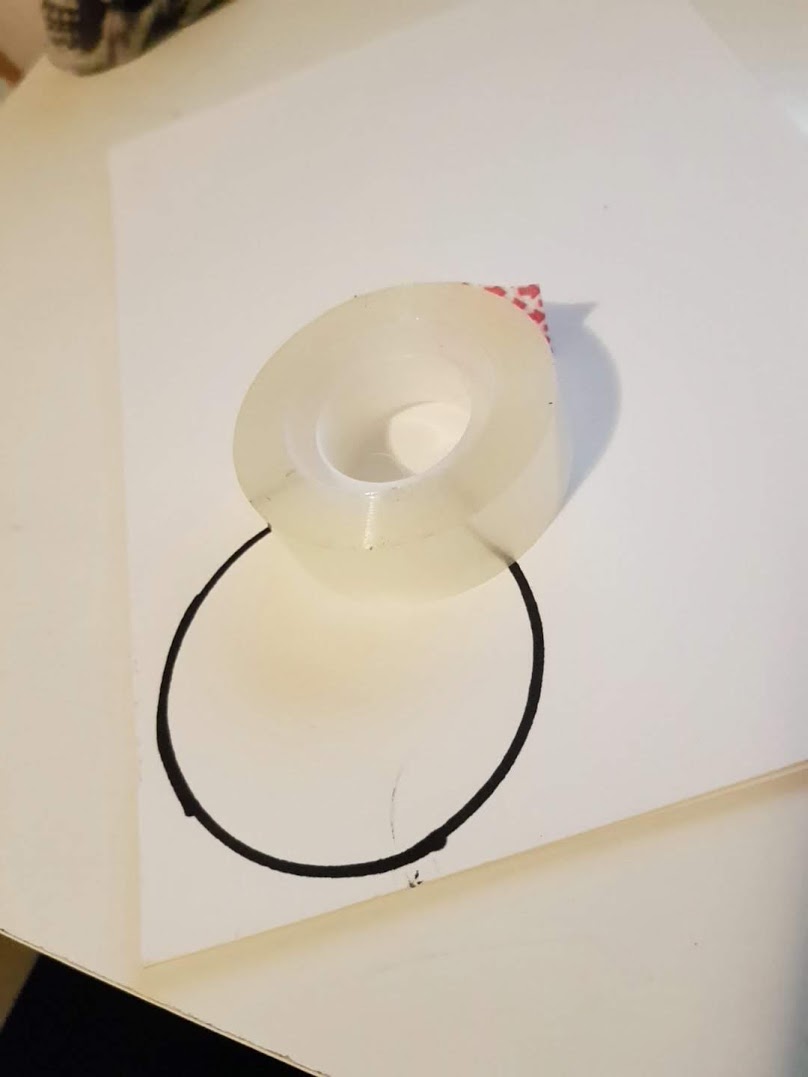 The empty toilet roll was cut to the correct size that I wanted.  Using a sharpie I centred the toilet roll and marked out the centre circle. To cut this circle out I used an x acto knife because I needed the circle for the top of the hat.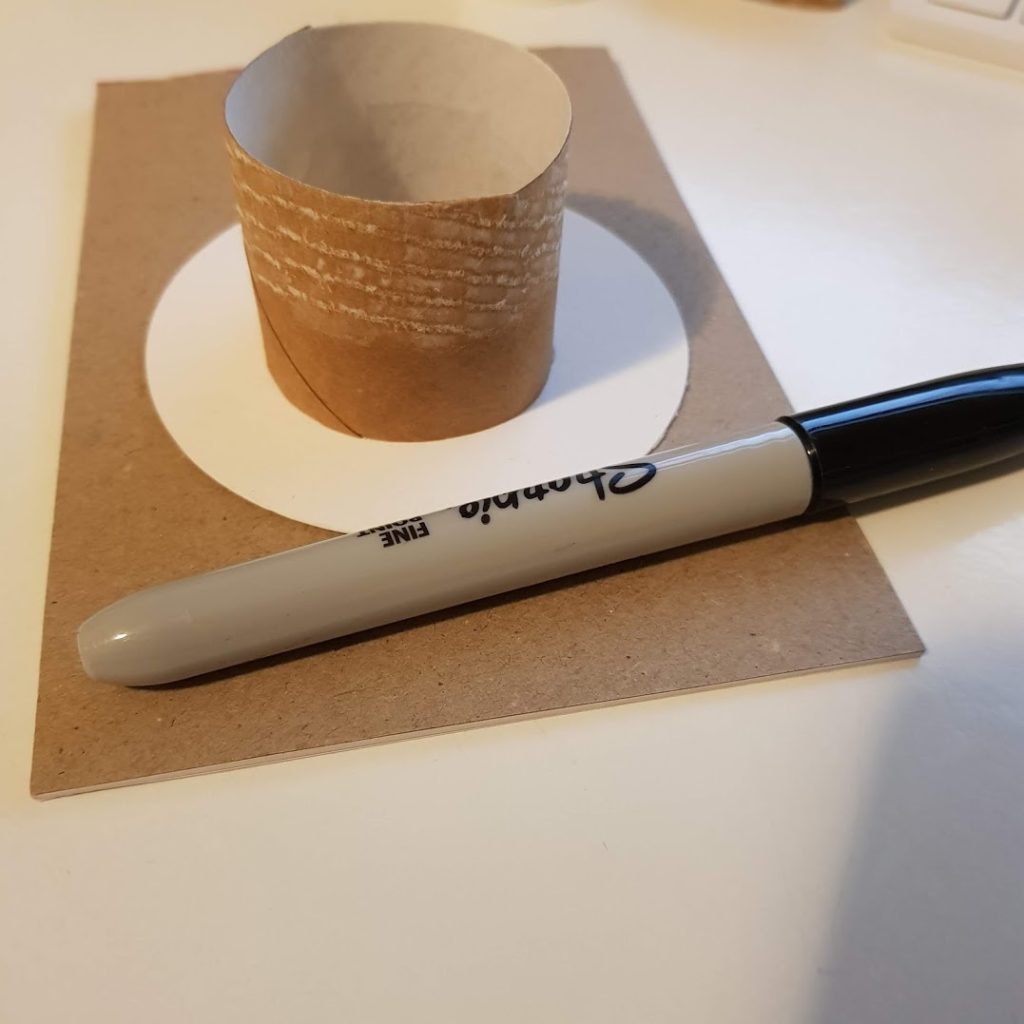 I used sellotape to hold the base and the toilet roll together first. Once secure, I used a hot glue gun to glue them together.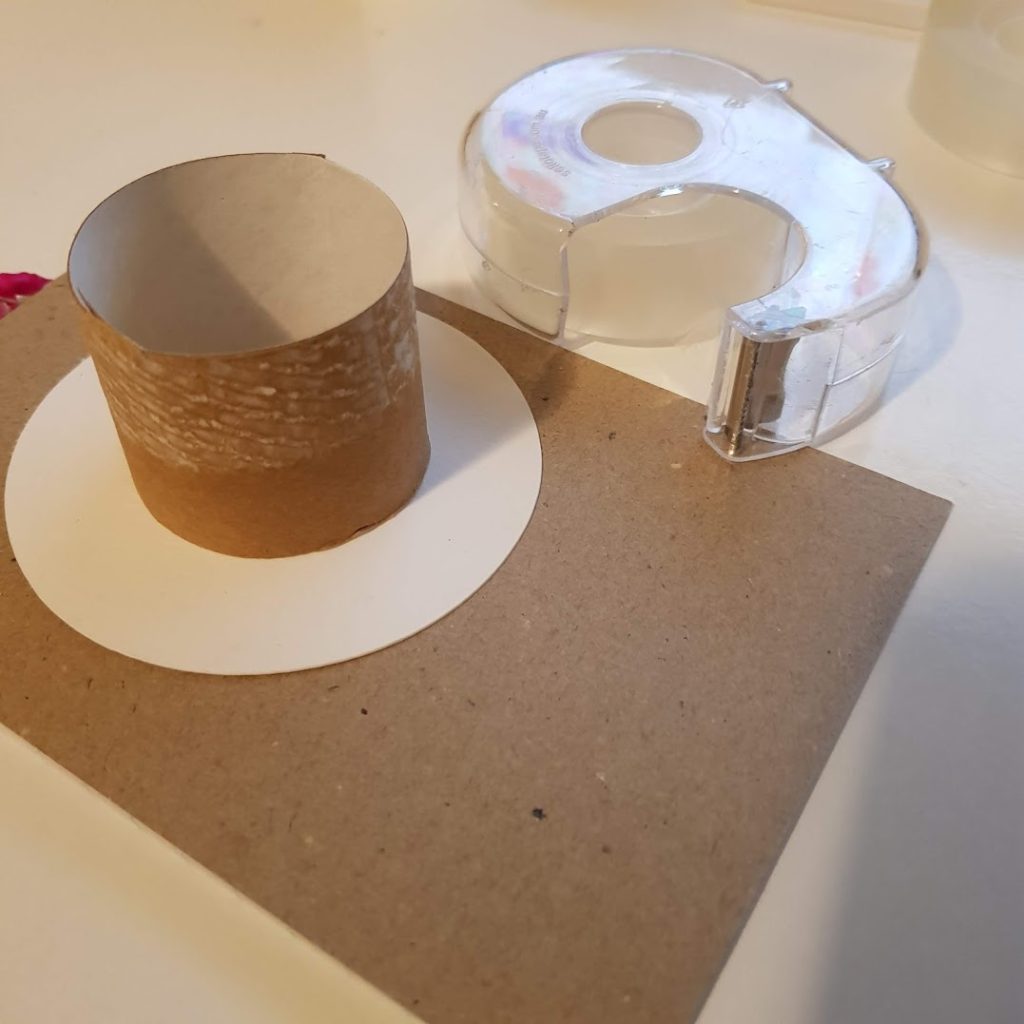 The top was glued on the inside using a hot glue gun.  I bend the side of the hat around the sharpie to give it some shape.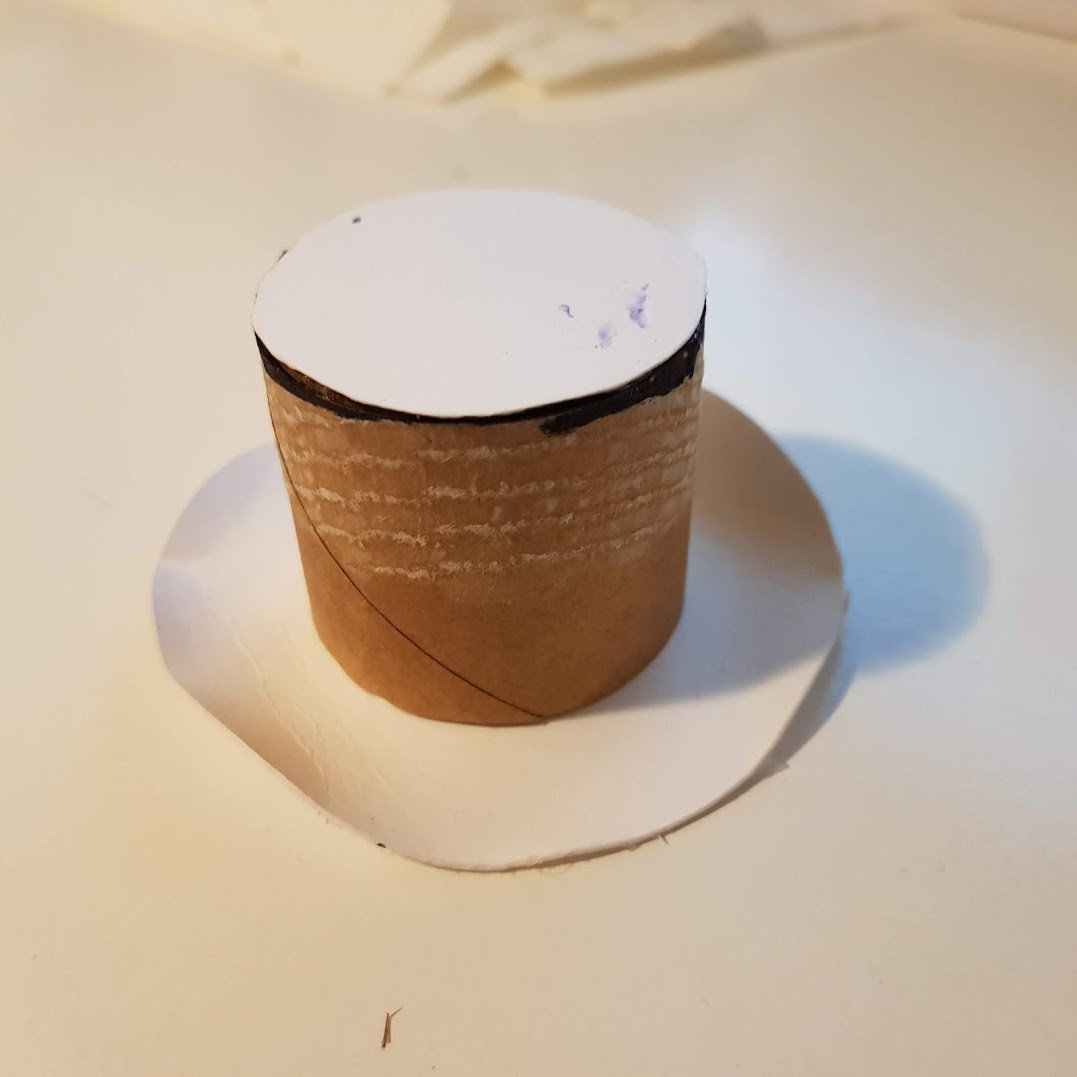 The hat was painted with the black gesso ready for decorating. To decorate the hats I used items I had around the house.  Sequin tape was glued to the hat as decoration. I printed the ace of spades tarot card and glued it to the hat. I cut the eye of a peacock feather for one of the hats.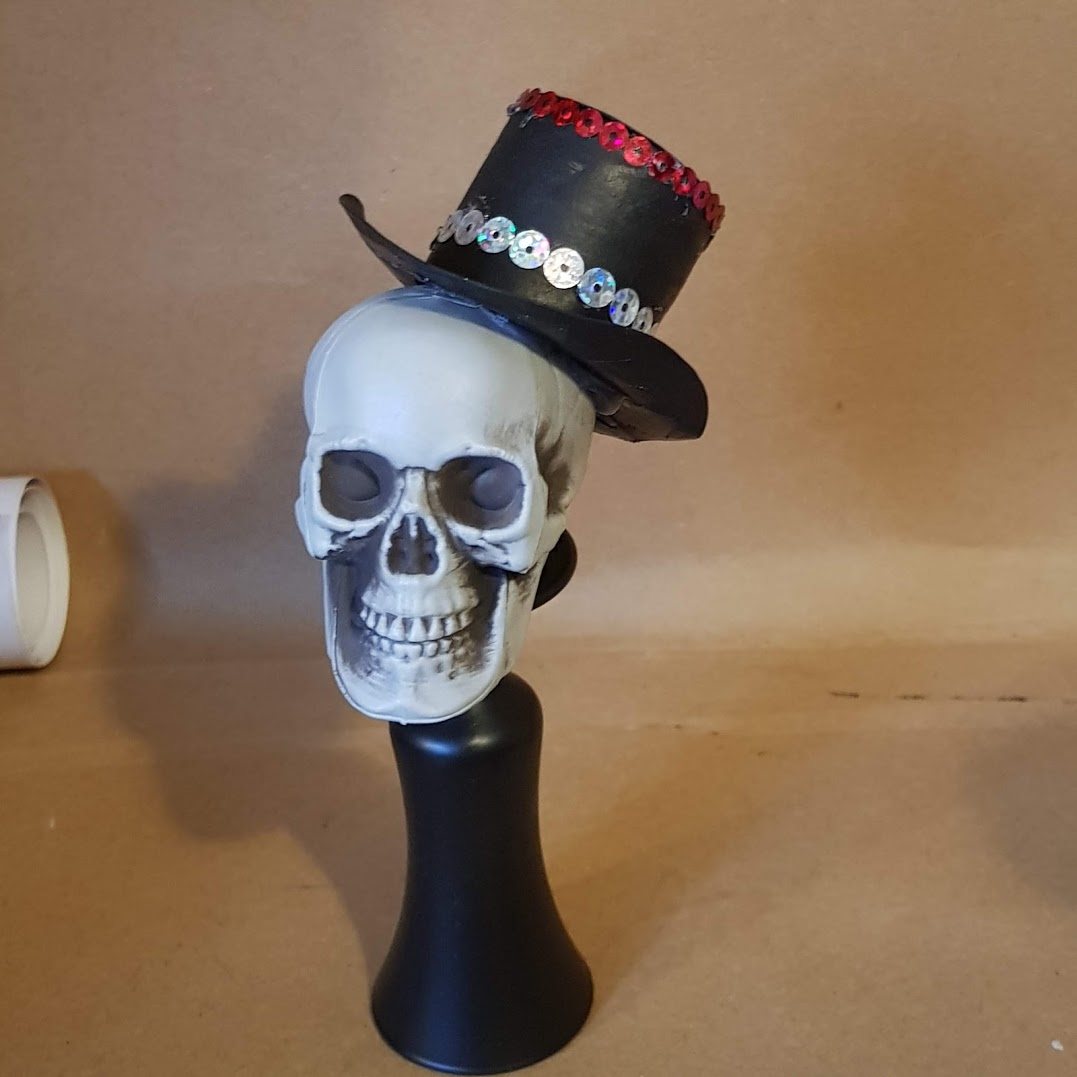 Decorating the base
I used self-adhesive clear rhinestones to decorate the base, these were leftover from the wedding sneakers I made for my daughter. Little plastic butterfly charms were used as bow ties.  The scarves were an old Santa hat cut up, some burlap fabric and a fluffy pom pom.  I cut some cardboard into shape to mimic pockets for the one skull.  Because he had no eyes I gave him a cute outfit and a peacock feather in his hat.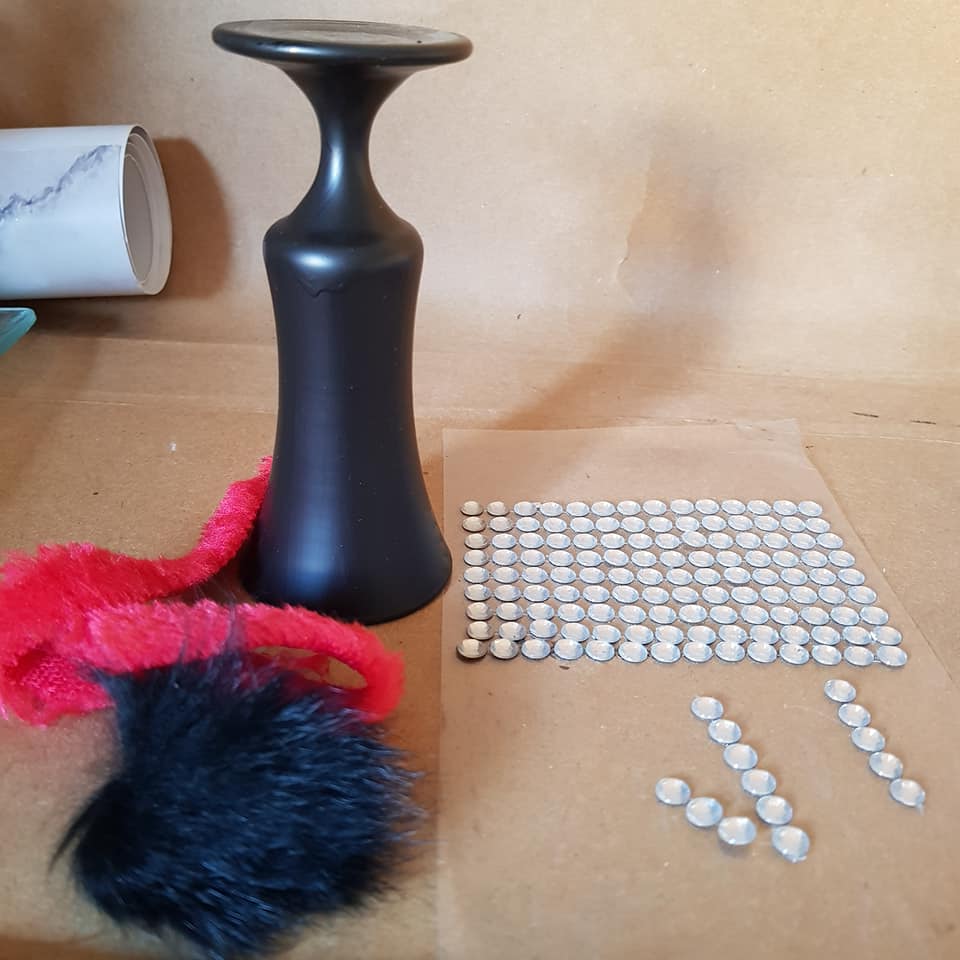 I get a bit lazy when it comes to painting fine detail, so I used a bronze wax paste to highlight the black in the base.  This wax paste is so easy to use and it takes seconds to do.  You just touch the wax with your finger and run your finger lightly over the surface.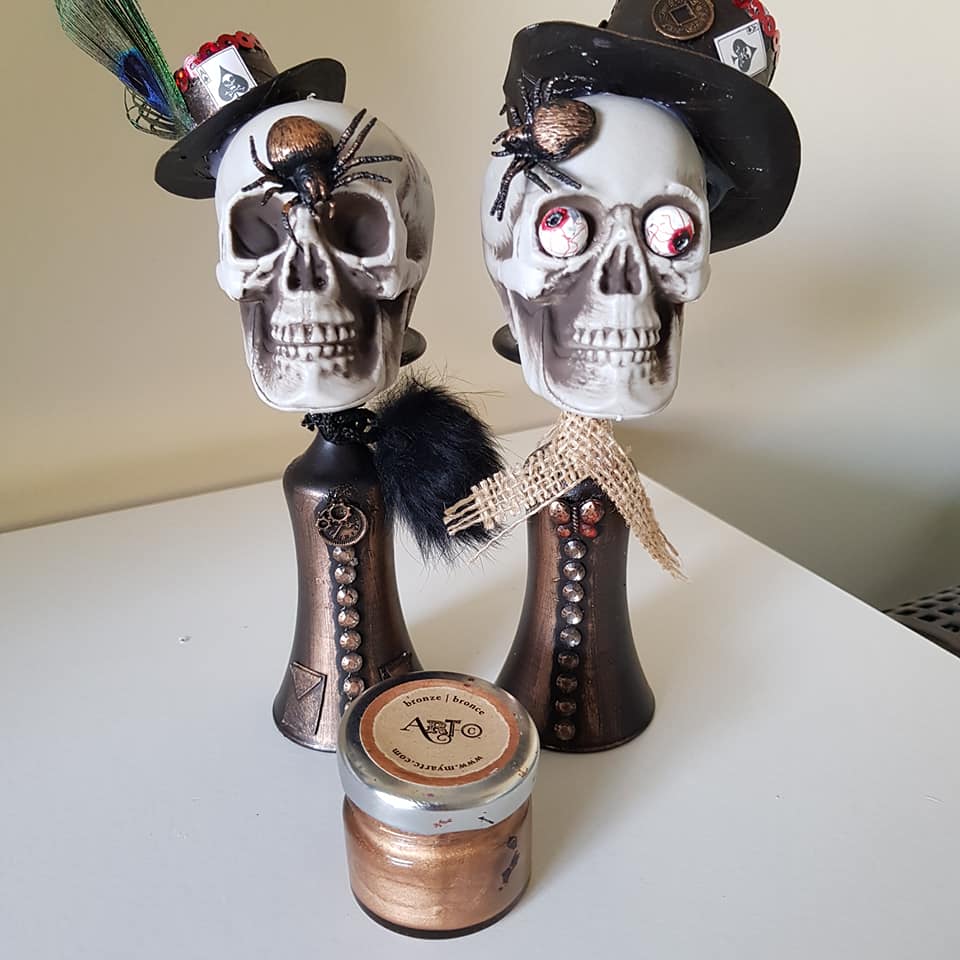 Making the eyes
I added a little spider to one of the Halloween skulls, and I thought to myself.  If that was on my head I would be looking at it and freaking out.  That was where the idea came from to make some eyeballs for the skulls.  I used beads from a broken necklace, but unfortunately, I only had enough for 4 eyes.  The other bead were either too big or too small. So one poor fellow stayed scary looking.
The beads were painted white using white gesso first because I wanted them to look sort of real.  Then I used a sharpie to colour in the eyeball and add the veins in the eyes.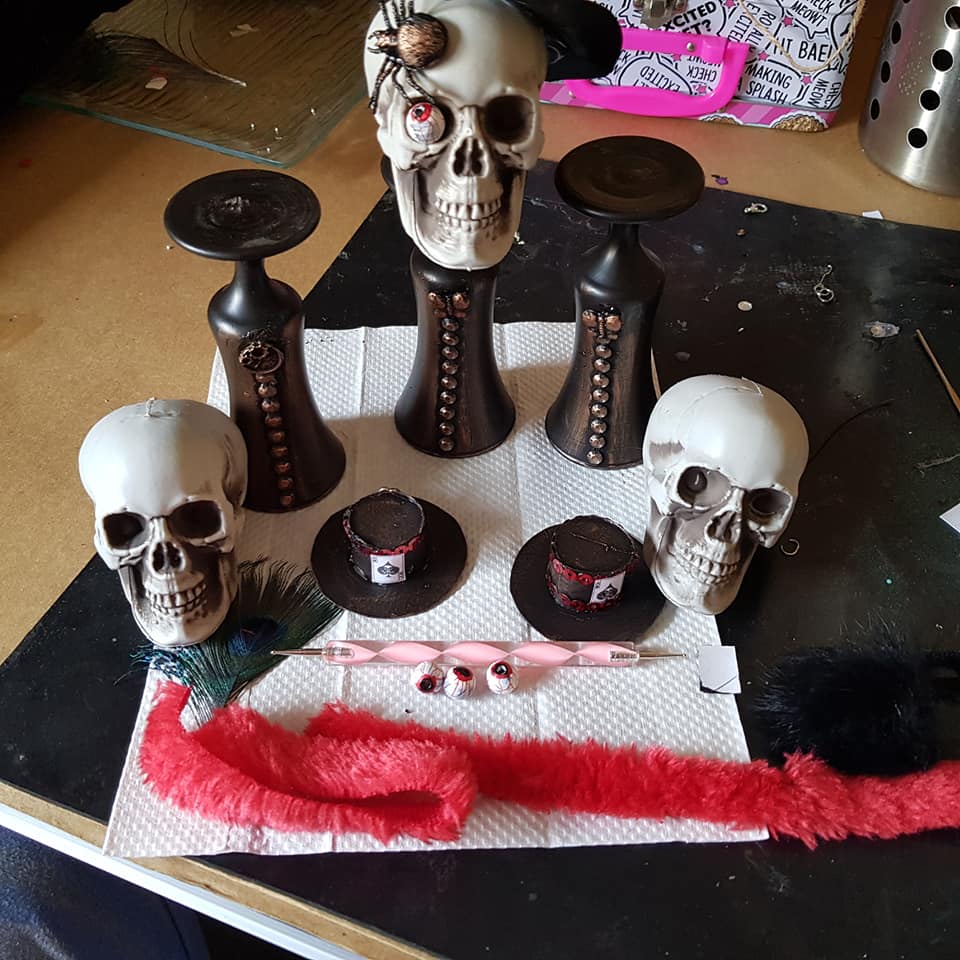 And that was my little Halloween skull decor characters done.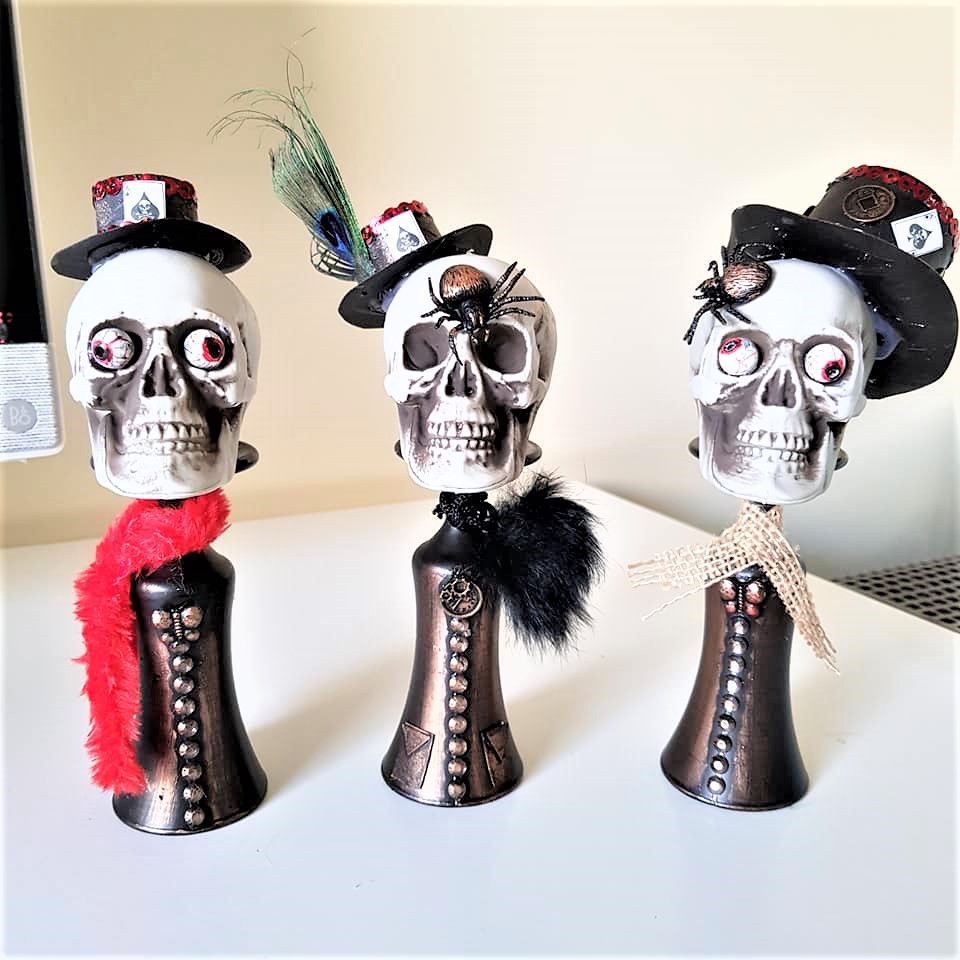 Did you get my good side!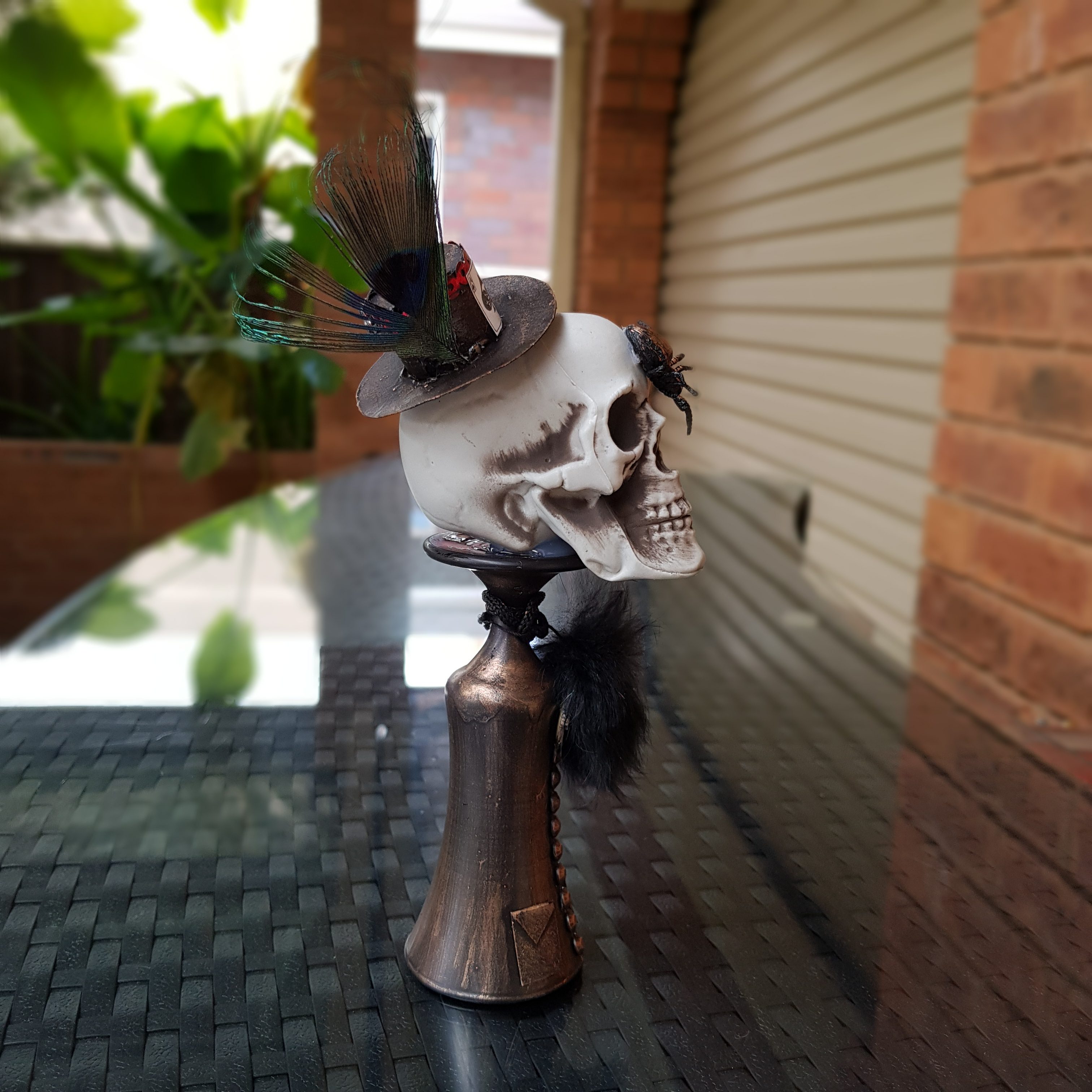 Does my bum look big in this outfit?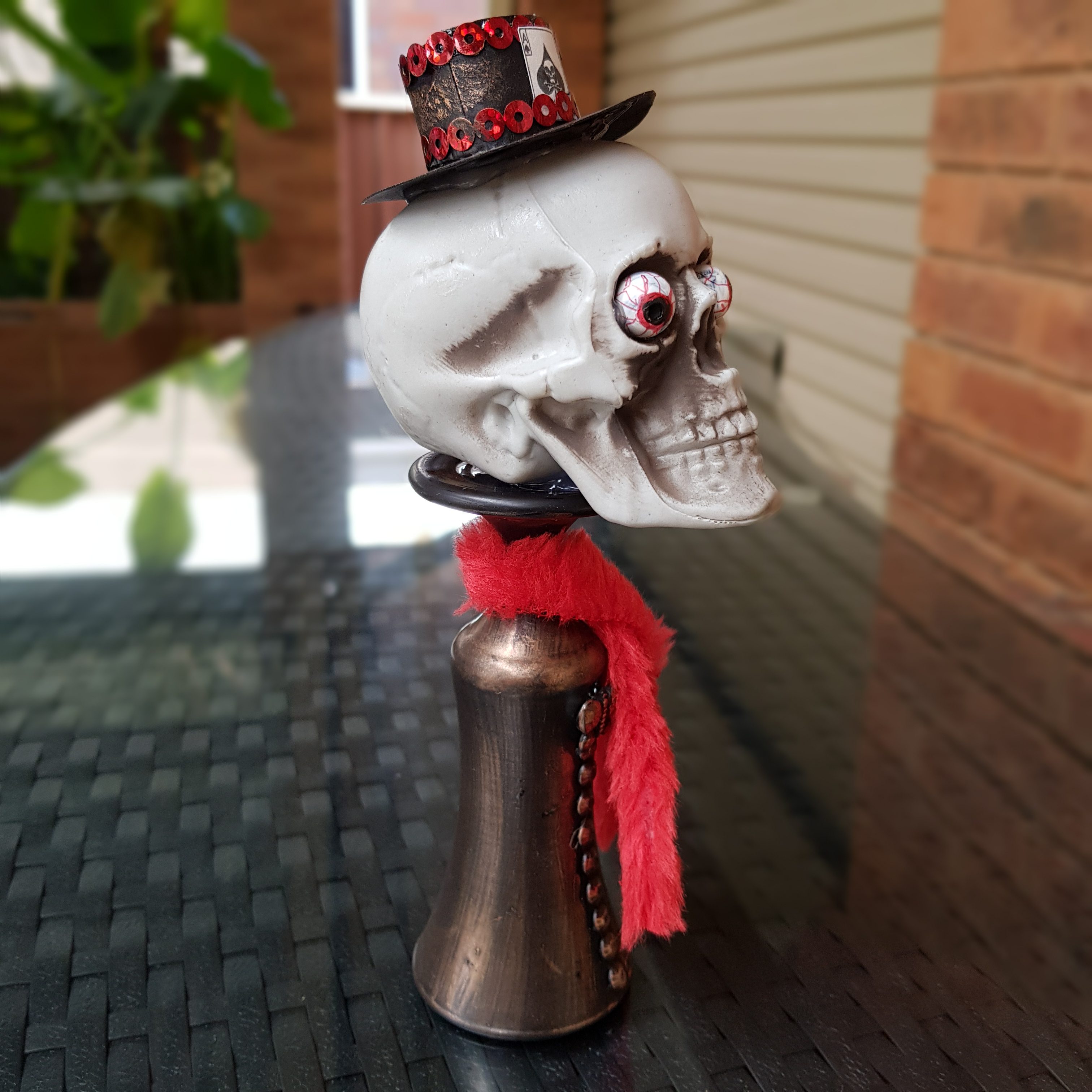 Is there something on my face?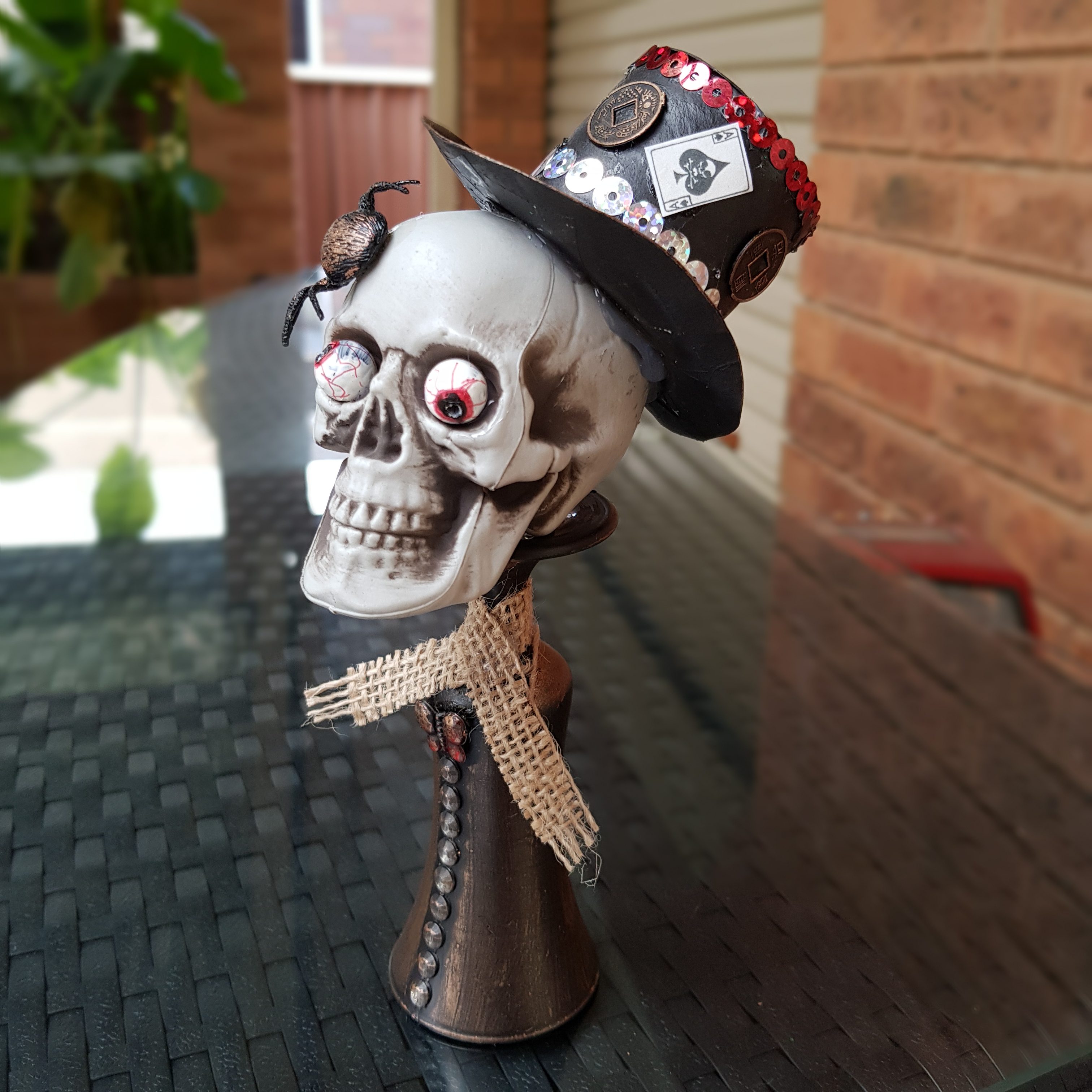 Another idea you may like is this remote-controlled flashing Halloween shadowbox sign.  It gets attached to your front door on Halloween night.  Kids walking past will know they will get treats at your home.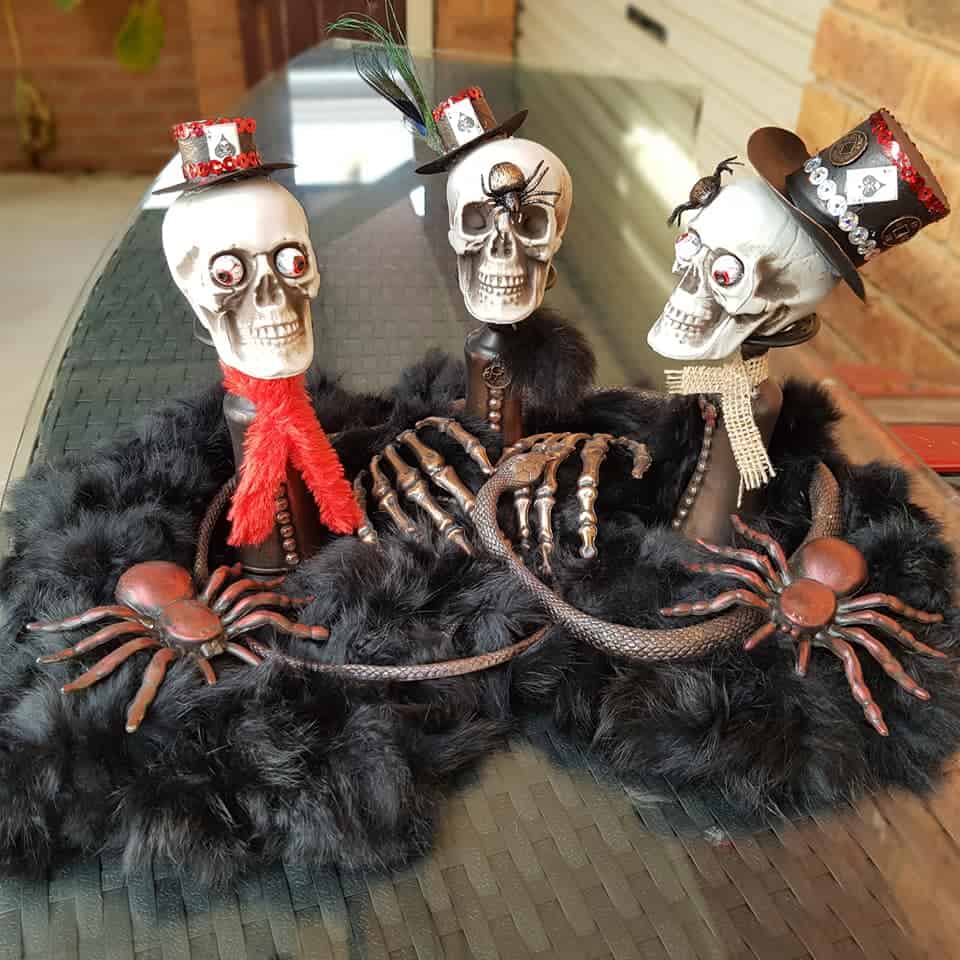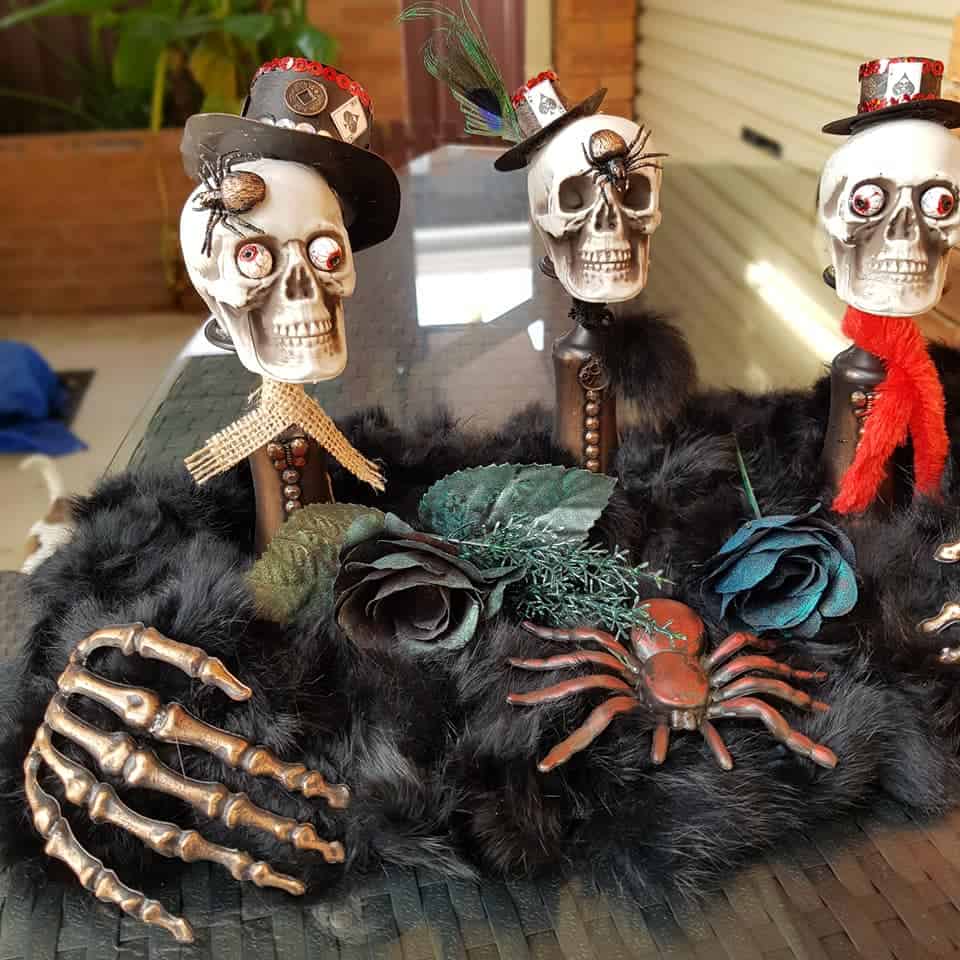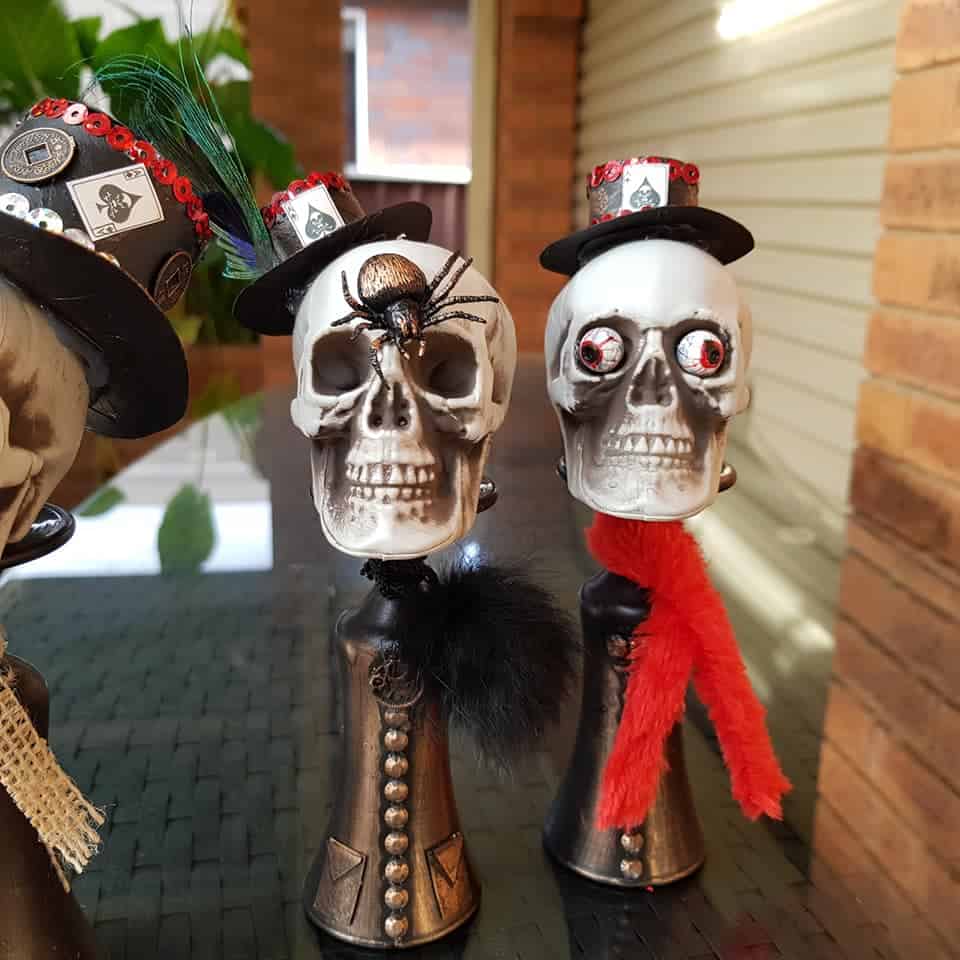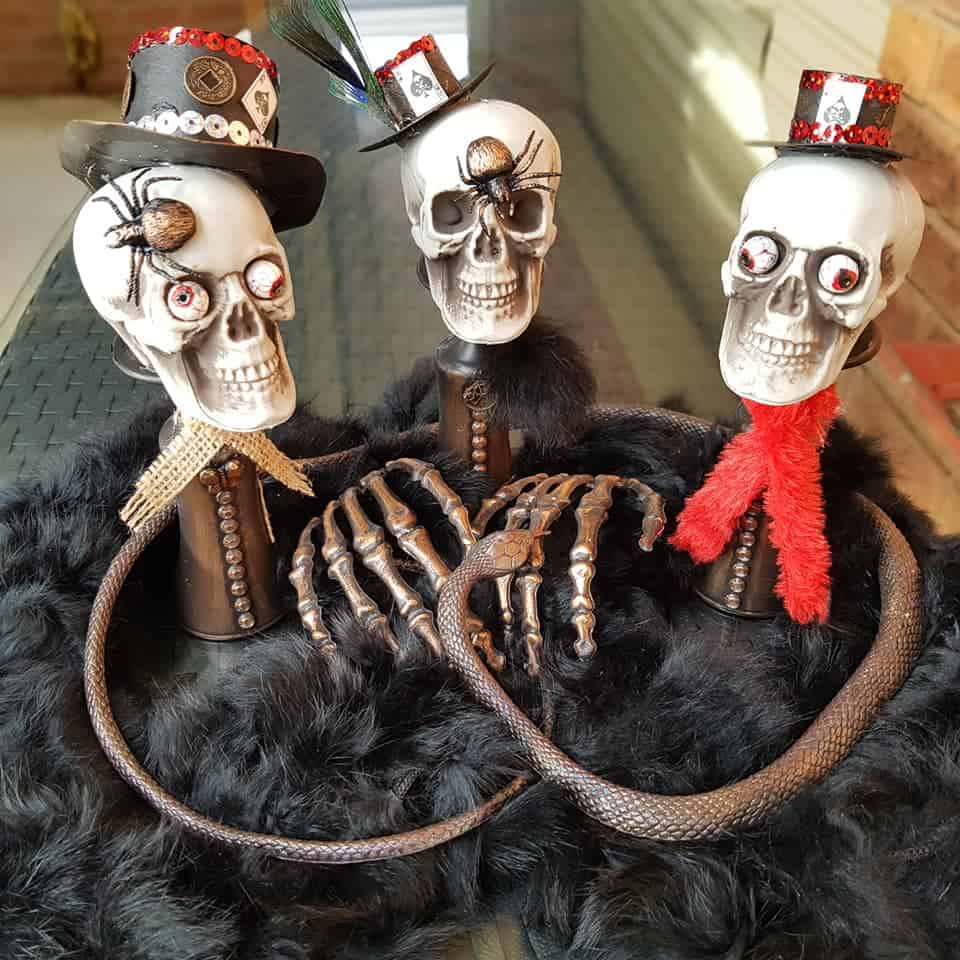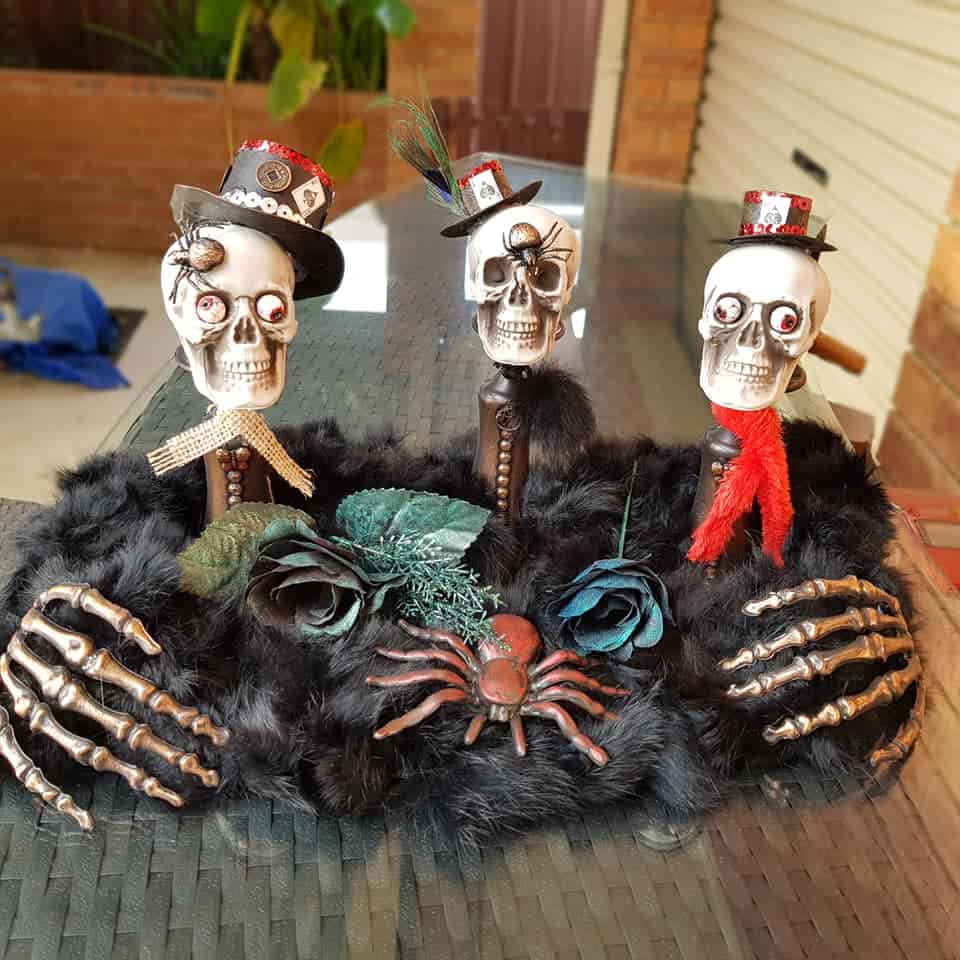 More Halloween projects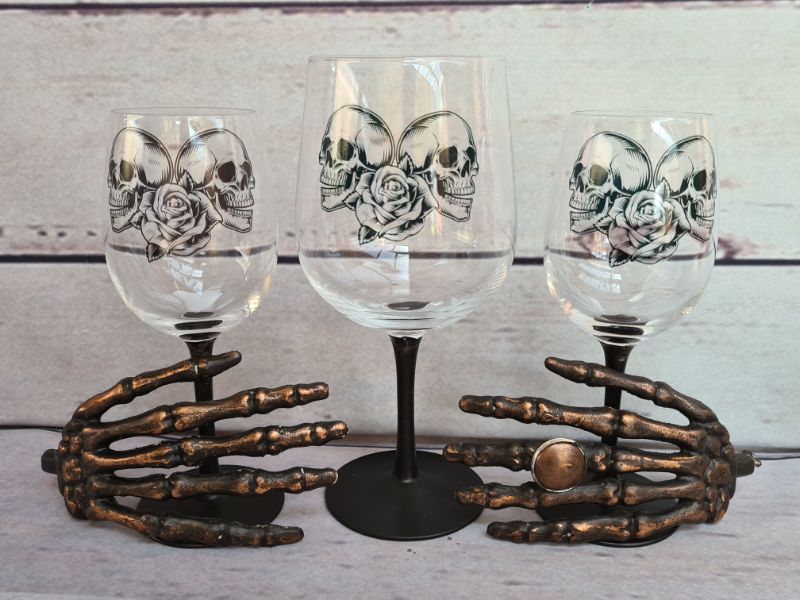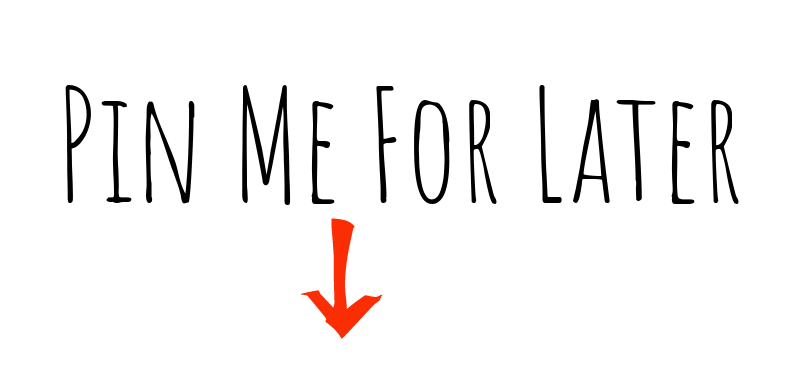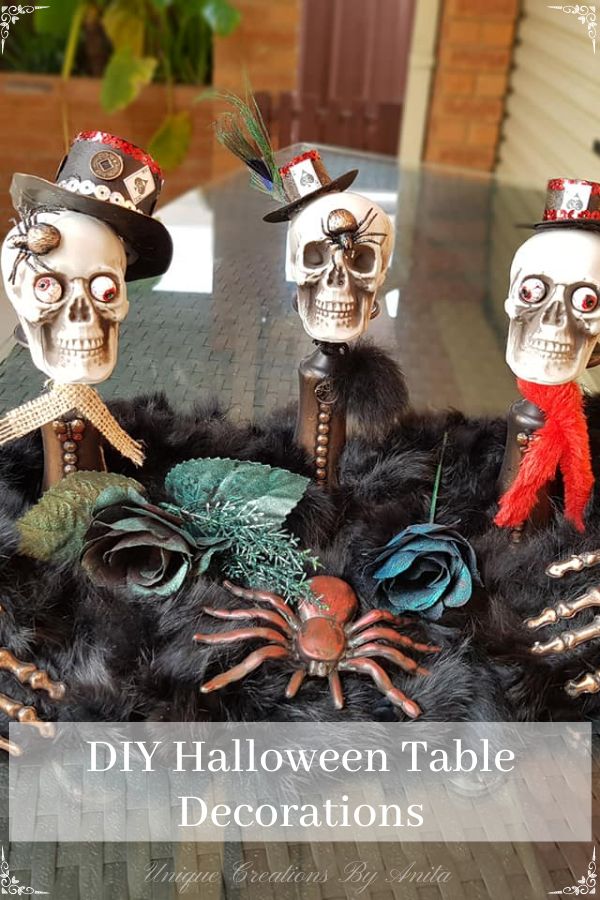 If you are looking for any of the items used in this project, please consider using our links. By clicking on the links we will earn a small commission at no extra cost to you.  Which helps us come up with new and exciting ideas to share with you.