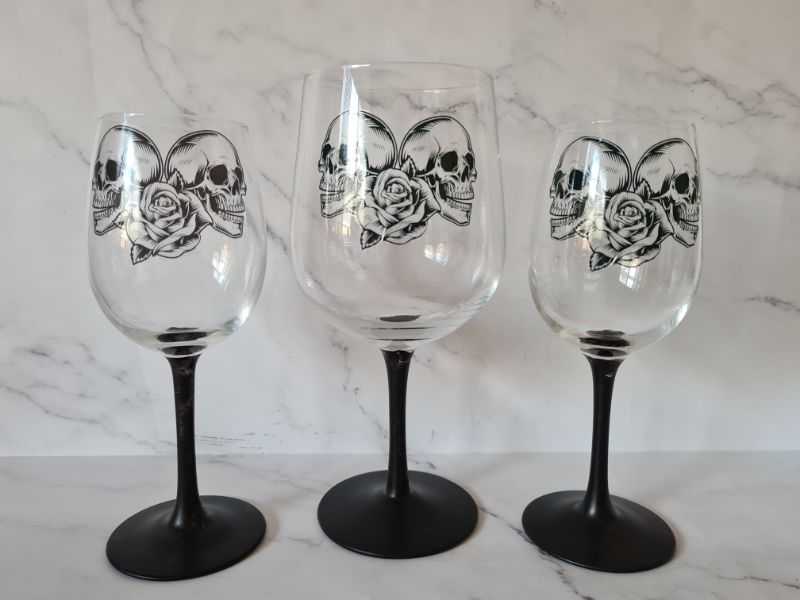 With Halloween coming around soon, it is time to start doing some Halloween decorations.  Because it is only one day people want to keep their crafts quick and easy.  And this project is just that.  Another good thing about this method is, after Halloween, you can soak off the designs and paint and your glasses are back to normal.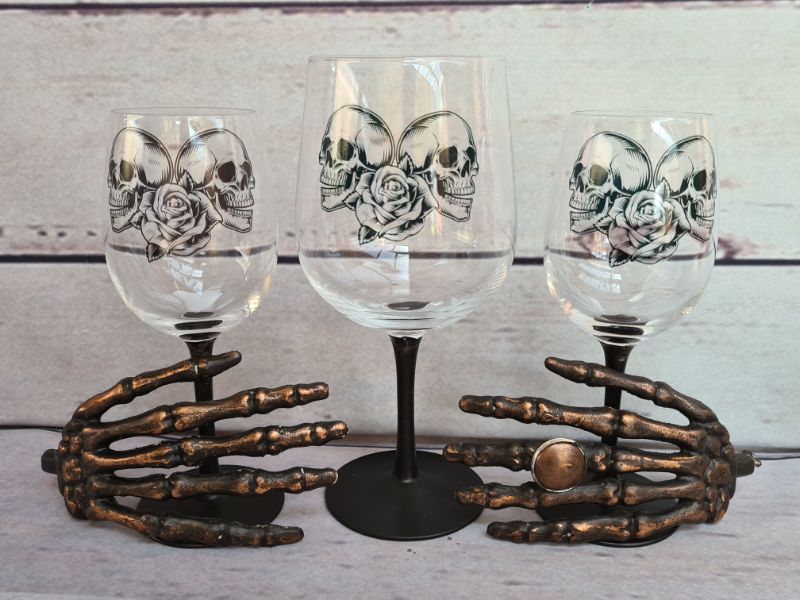 Because the graphics can be soaked off that means you can make new designs for each occasion.  Imagine so cute ones with little Santa's or snowmen on. If you are looking for more permanent graphics for your wine glasses, this post will show you how.
How to add graphics to Wine Glasses
**This post may contain affiliate links. Which means I earn a small commission on links used at no extra cost to you. Please see my disclosure policy for more information.**
Find some wine glasses
Not every wine glass is suitable for this method because the wine glass is round this causes an issue when adding the graphics.  So the larger wine glass
works better 340 ml and above.
Make your graphics
To make the graphics you need to have a standard inkjet printer and some waterslide paper
. I did a search on the internet for free graphics for this project.  If you are going to be selling them you need to make sure they are free for commercial use. Once you have your graphic selected it is as simple as printing them onto the water slide paper.  This is the same way you would print a regular image.  I originally wanted all the glasses different but after making them I found I liked the plain design best.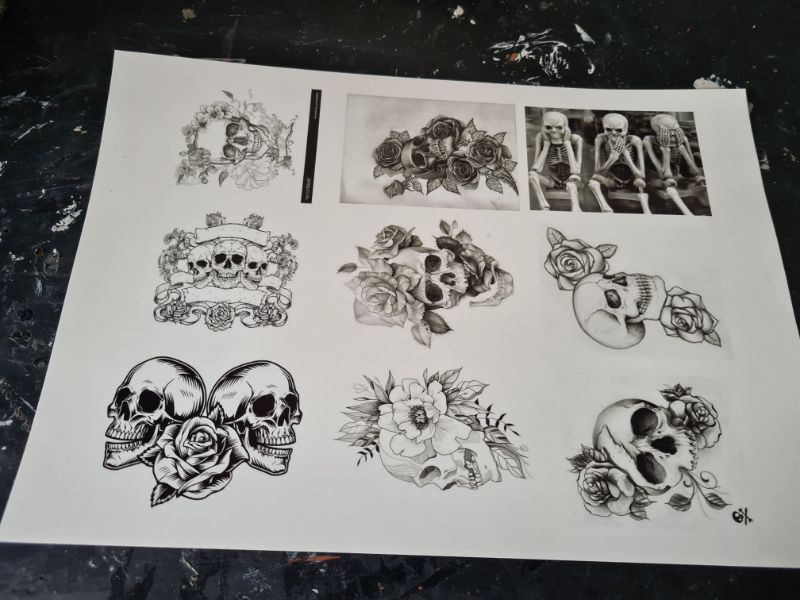 Next, leave the ink to dry for a few minutes. To seal the ink into the waterslide paper you need to spray the surface with some acrylic spray
.  This brand that I use only takes a few minutes to dry.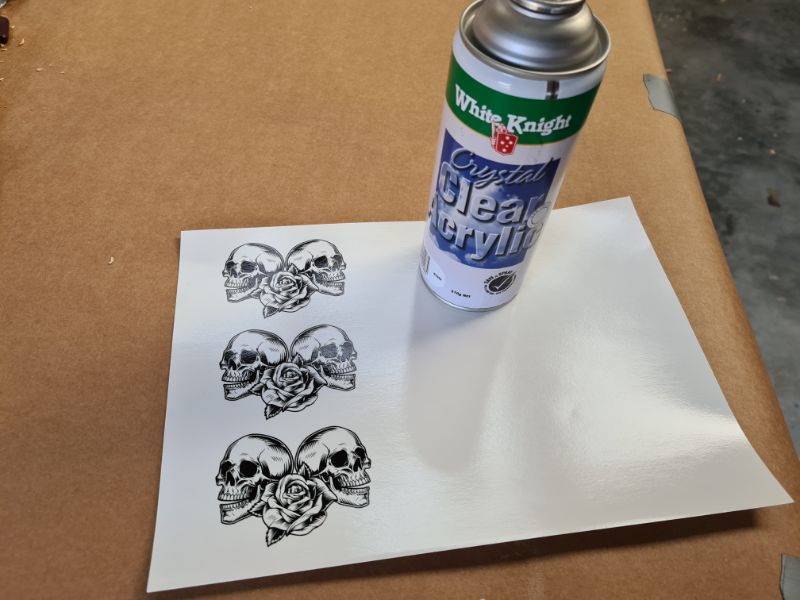 Cut out the designs as close to the image as you can, this will give you a nice finish.
Transferring the image
Put some water into your sink or a bowl and put the image into the water.  It will curl up straight away which is ok.  Hold it below the surface for about 30 seconds. You can tell it is ready when you can see the image through the lining paper.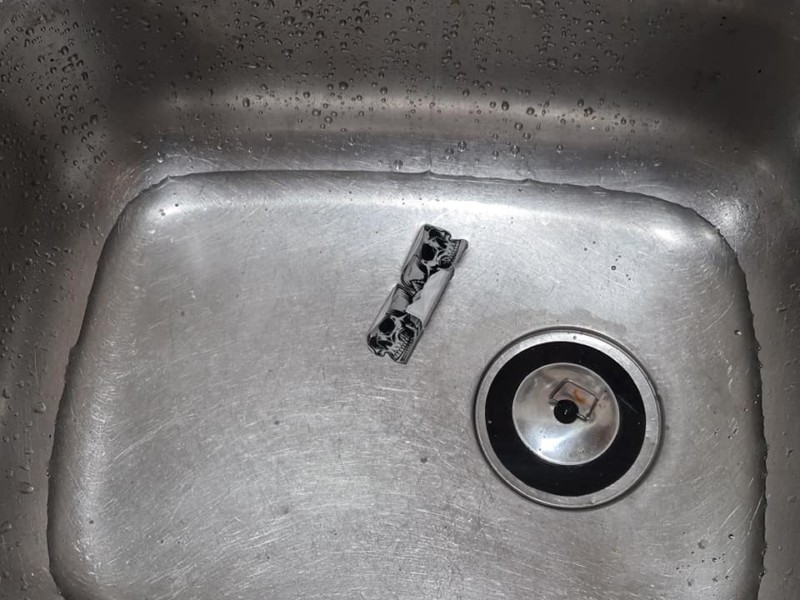 Wet the glass that is getting the image.  This will help you move the image around on the glass.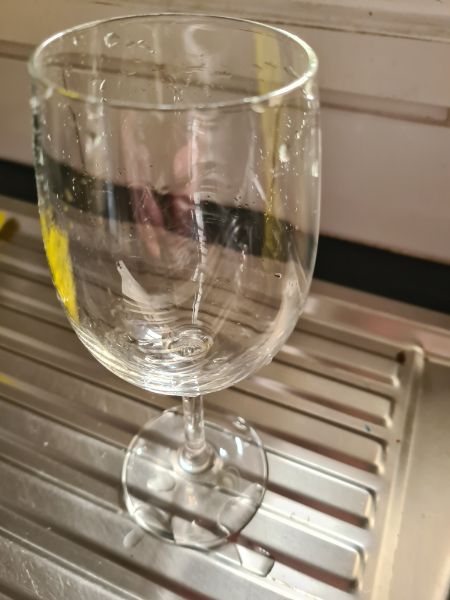 Put the image over the glass and use your finger to slide the image off the paper on to the glass. The water on the surface of the glass will now allow you to slide the image around on the glass.  Once you are happy with the position, use a soft cloth to smooth the image down onto the surface.  Wipe from the middle out, this will remove all the water under the image.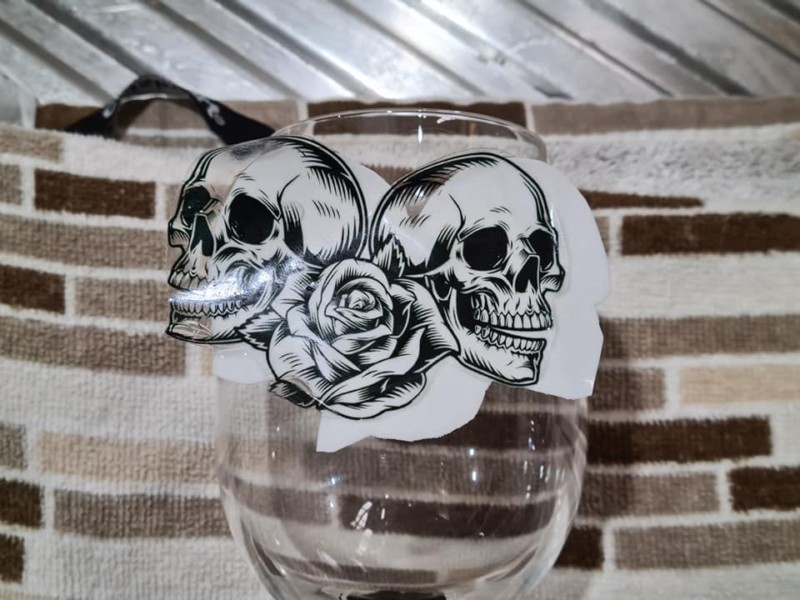 Your image should look like this once it is dry.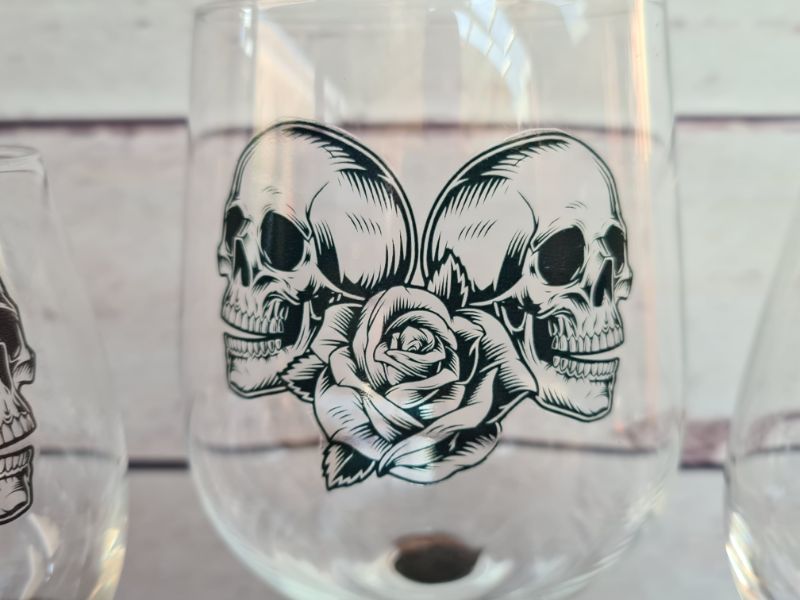 Painting the wine glass stem
If you want to go all-out you can do permanent glitter stems like these ones just in black.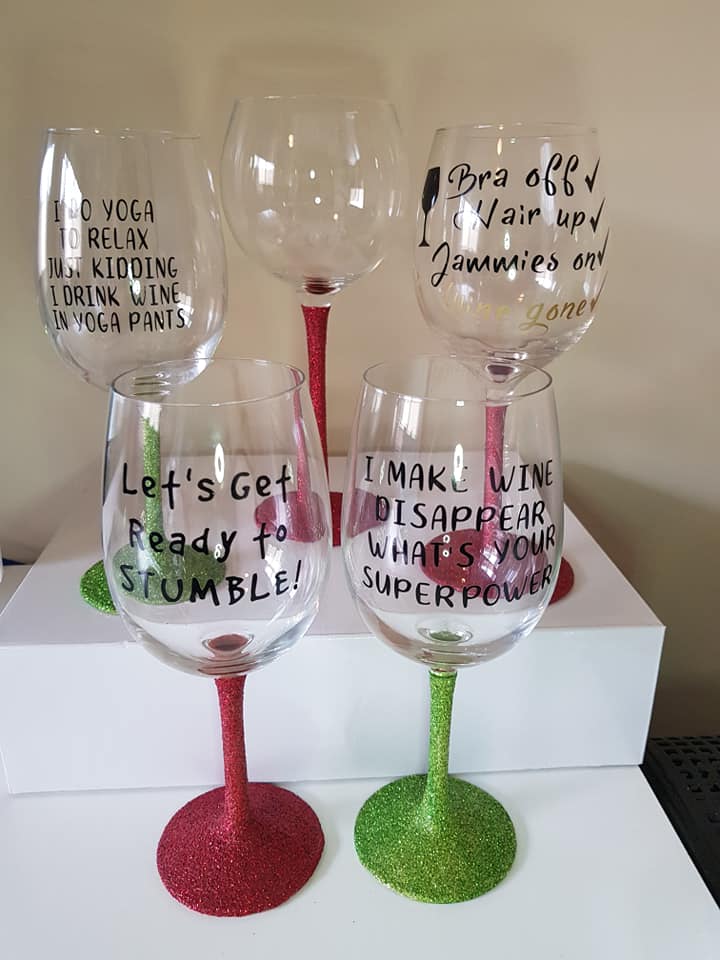 I only want mine to be temporary so I used black gesso to paint the stems. To seal the paint and graphics, add 2 coats of acrylic spray then bake in the oven at 100 degrees for 20 minutes. To remove the images once you are finished with them.  Fill the sink with hot water and leave them to soak for a few hours. The images should come off with a little scraping with your nails or a scraper. If you don't want temporary glasses,  you can use dishwasher-proof mod podge
to seal the glass.
If you don't want to make your own glasses by love the idea, we have got you covered.  Here are some stunning ones.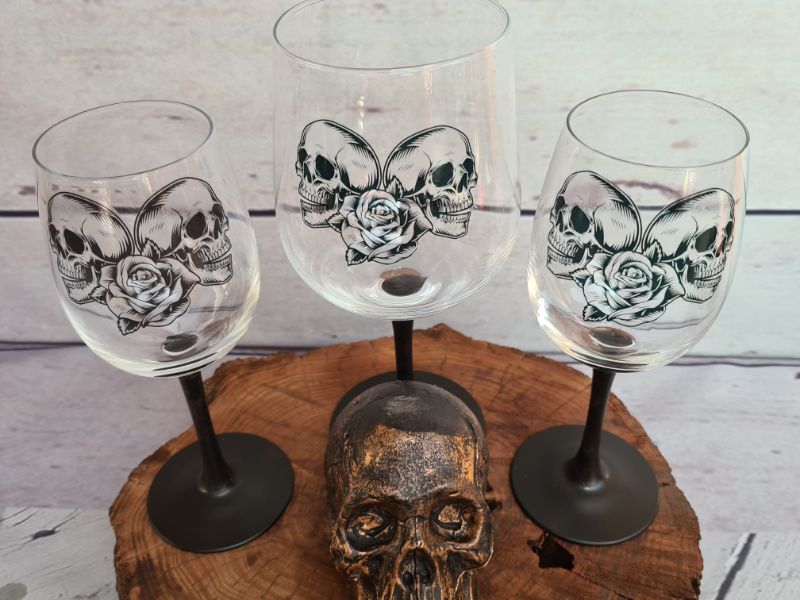 More DIY projects for you
Steampunk-themed Mannequin with a unique surprise down her back.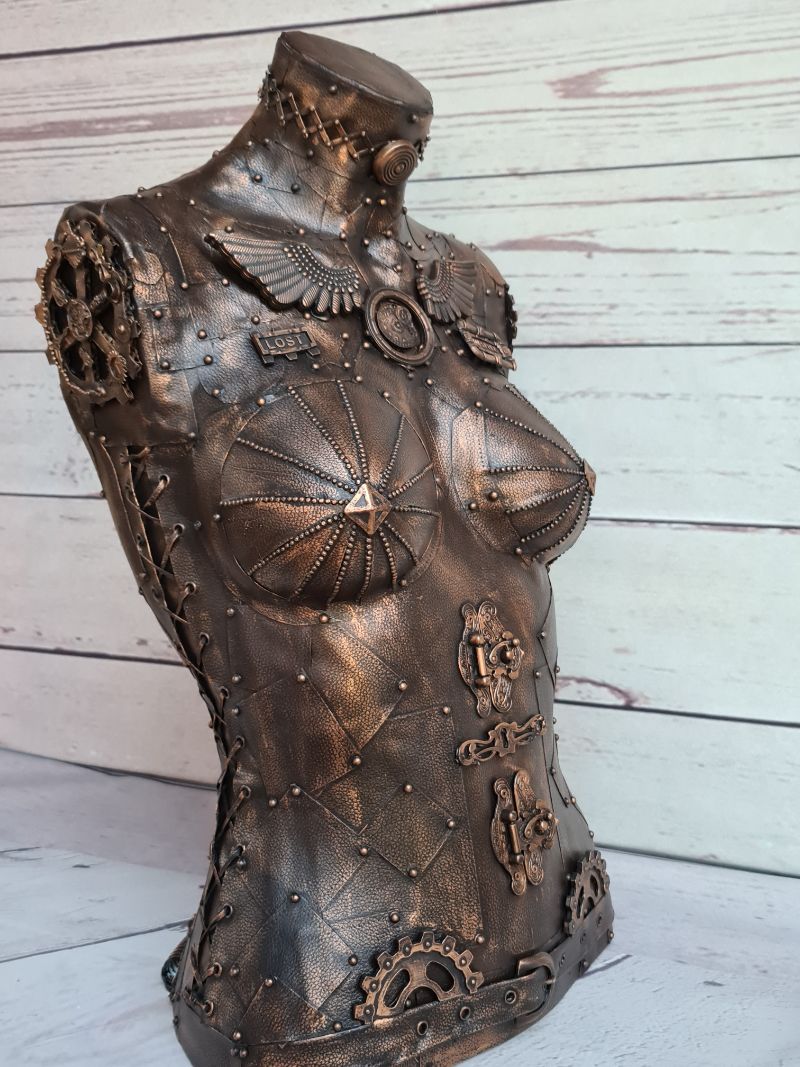 Looking for ideas for Halloween projects, check out these Halloween bottles made from recycled wine bottles.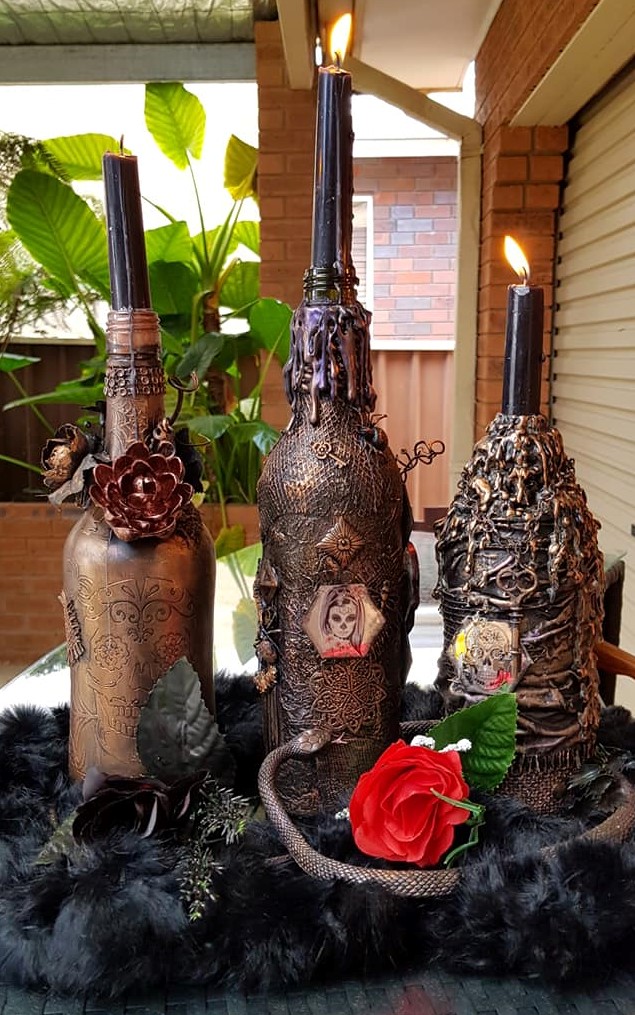 These cute little Halloween table decor figures are made using shot glasses.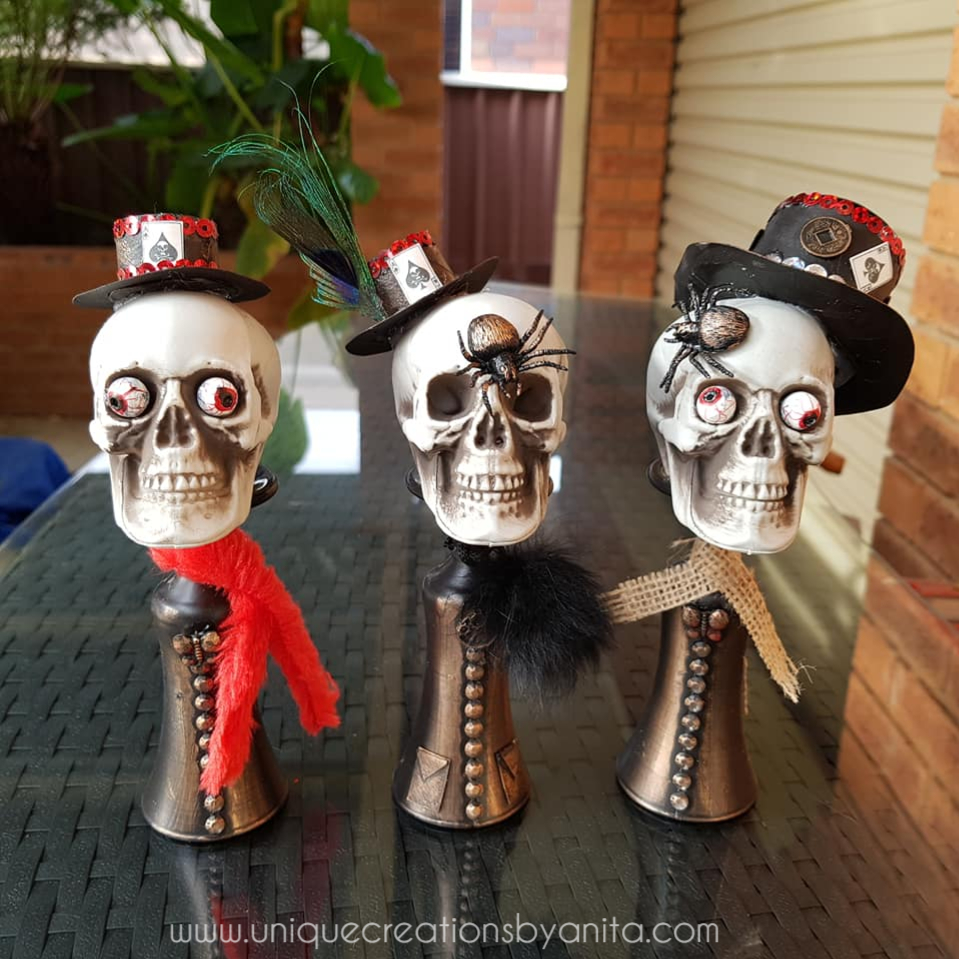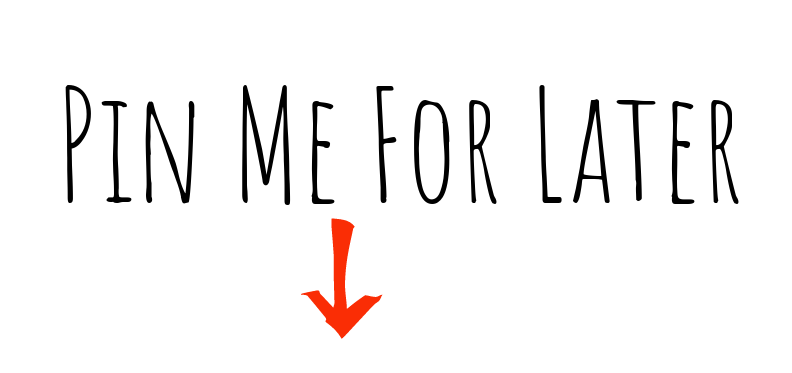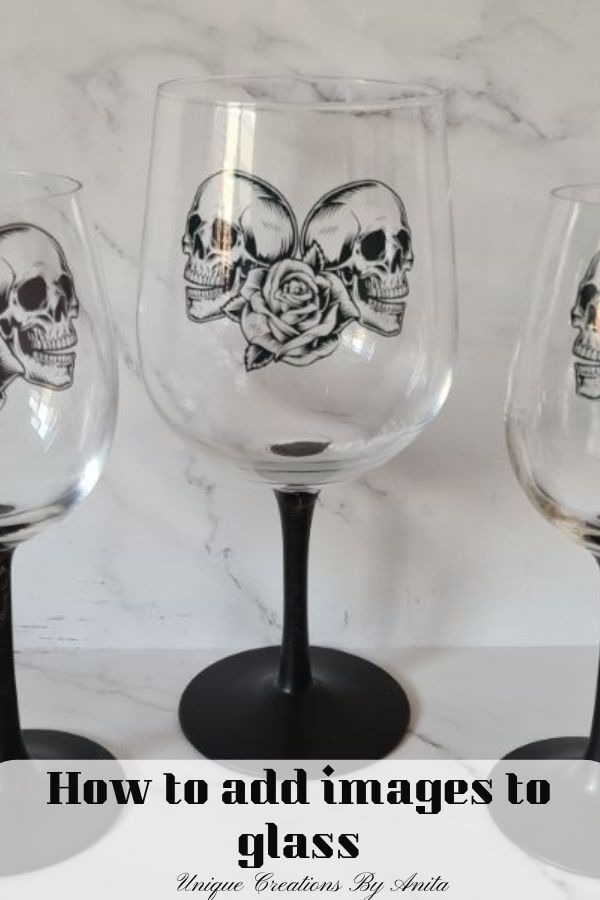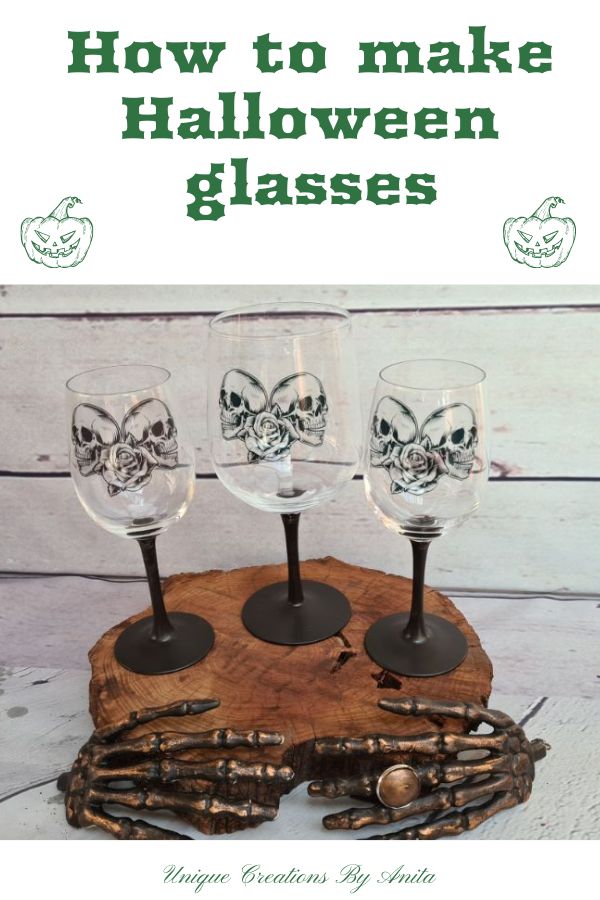 If you are looking for any of the items used in this project, please consider using our links. By clicking on the links we will earn a small commission at no extra cost to you.  Which helps us come up with new and exciting ideas to share with you.