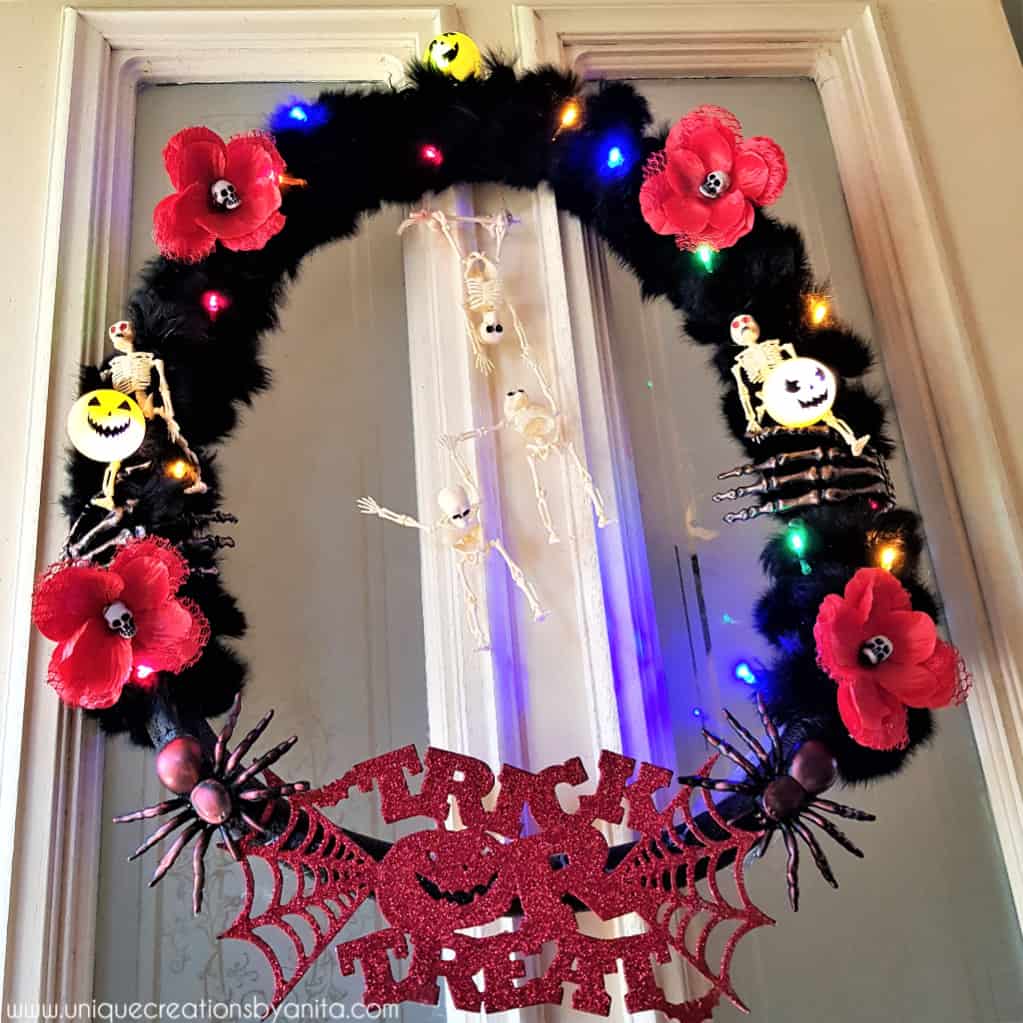 This Halloween wreath was inspired by my 4-year old great-niece.  Last year was the first time for her taking part in the Halloween celebrations.  She was all dressed and ready with her candy, but no one came.
So this year I said I would make her a wreath for the door so kids would know they are taking part in the celebrations. And she would be ready to hand out her sweets.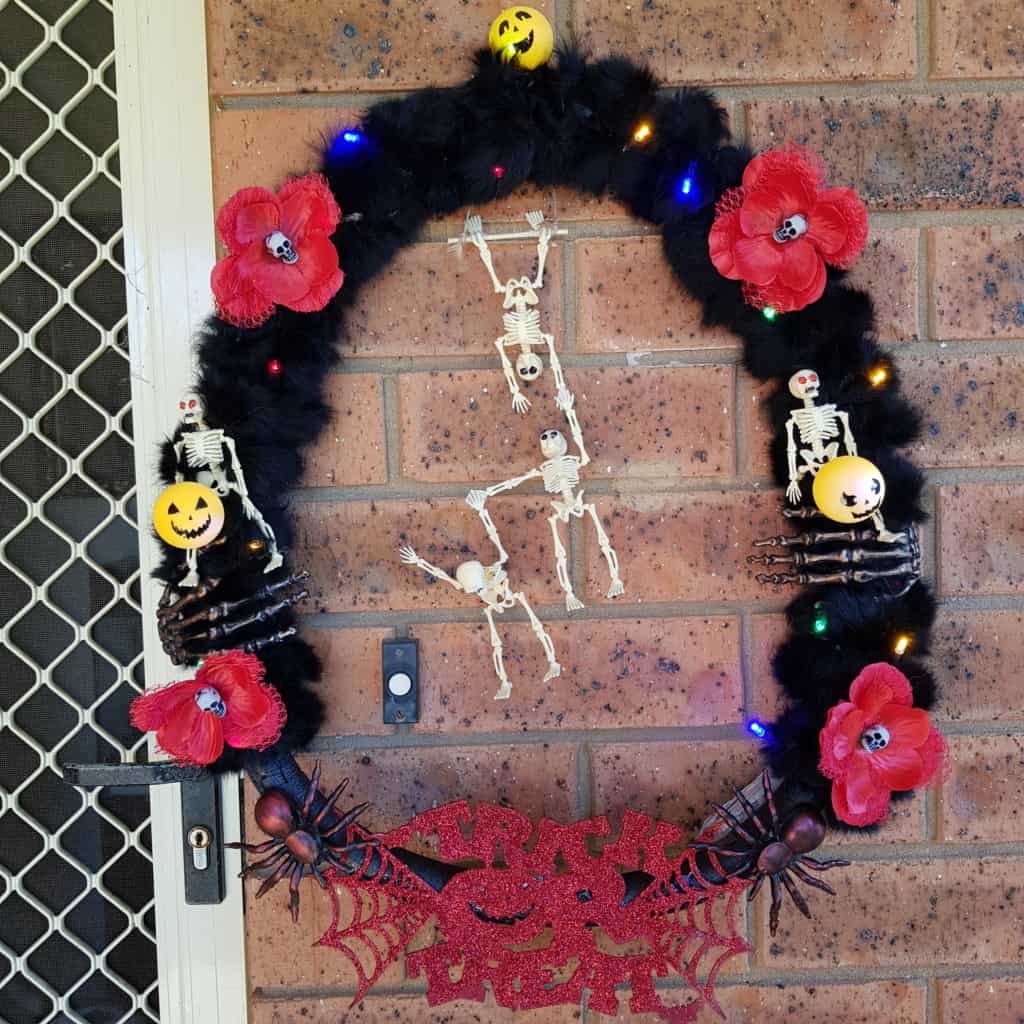 *This post may contain affiliate links. Which means I earn a small commission on links used at no extra cost to you. Please see my disclosure policy for more information.**
Halloween wreaths are not very popular in Australia so finding a frame is not that easy.  Being winter at the moment, pool noodles are hard to find too in our small town.  To make my frame I found this dual draught guard in my local budget shop for $3 which I thought would work perfectly.
Making the frame for the Halloween wreath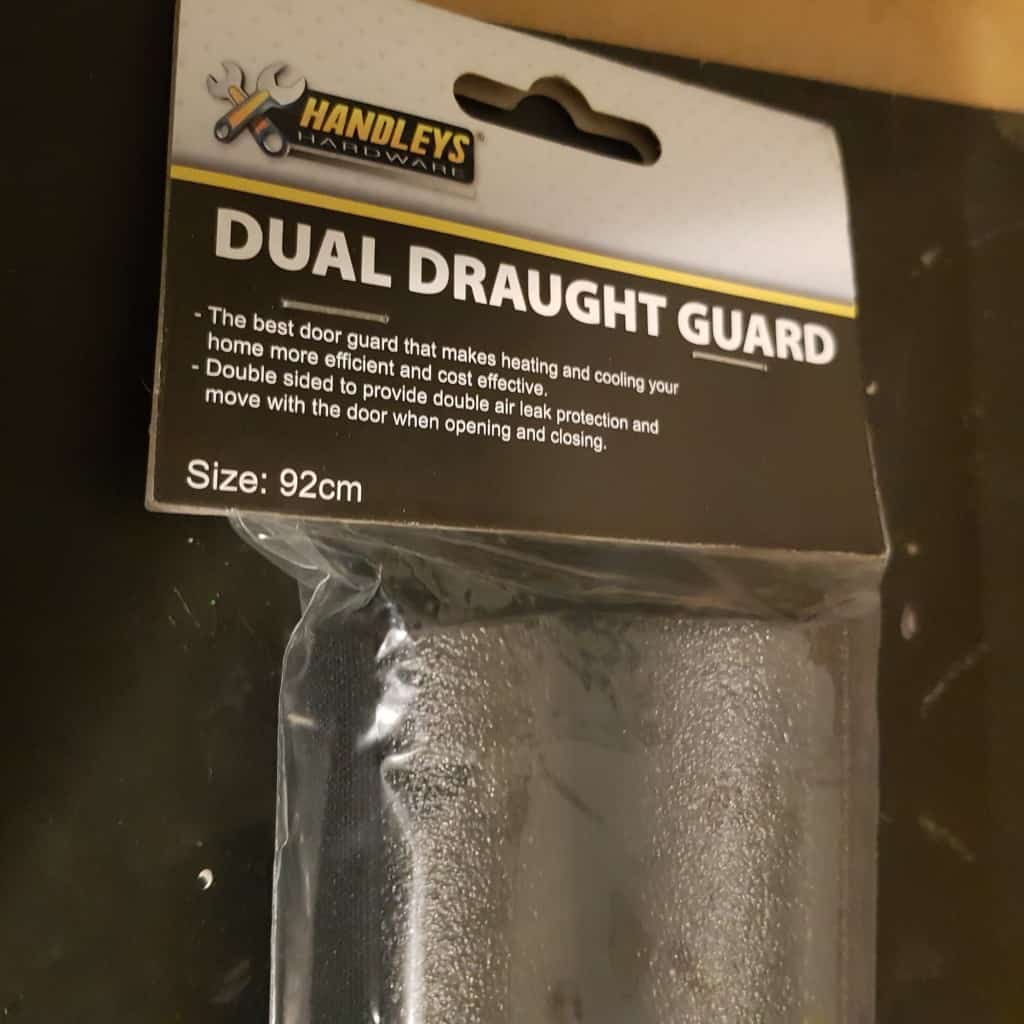 The draught guard came in two pieces which I took apart and taped together to form the circle for the wreath frame.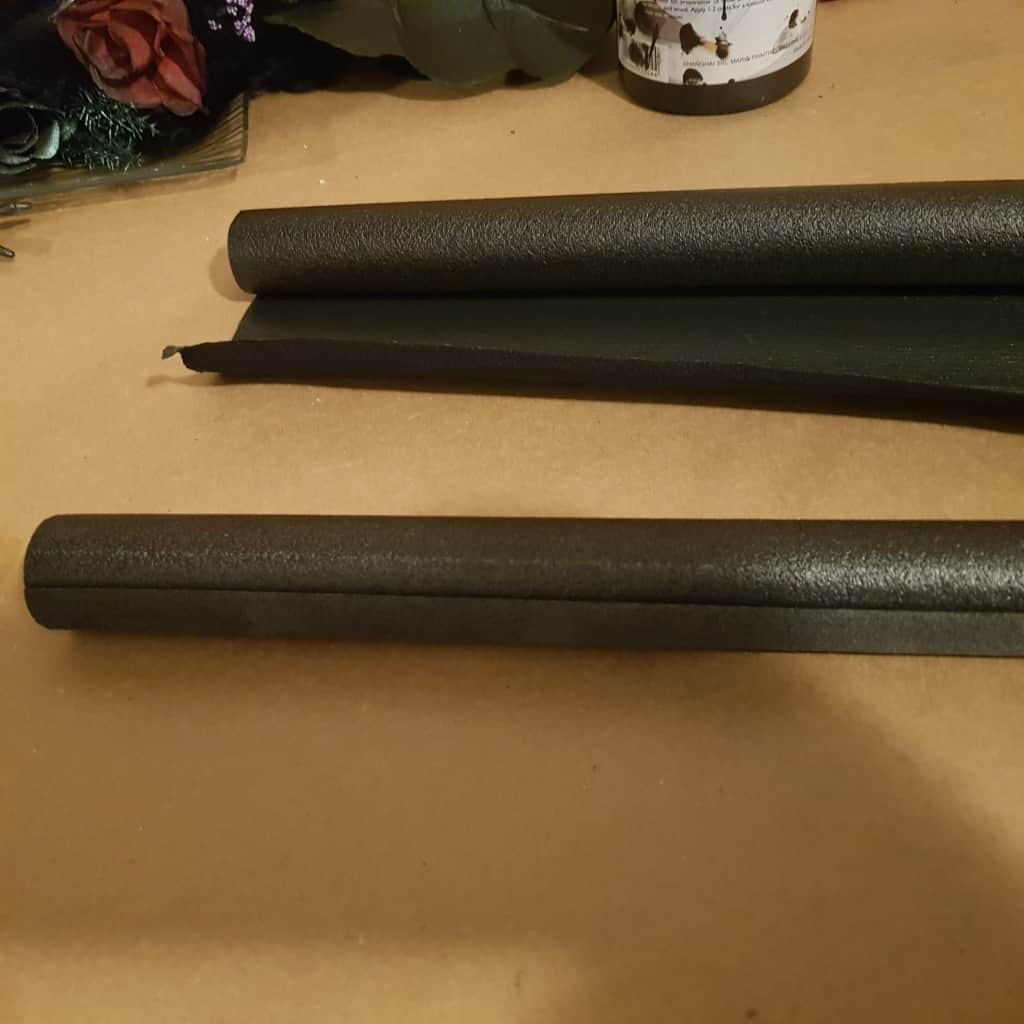 Now the fun part, to decorate the Halloween wreath.  I did change my mind a few times during this process so don't pay to much attention to the flowers.  They did not stand out as nice as I had hoped so I kept changing them.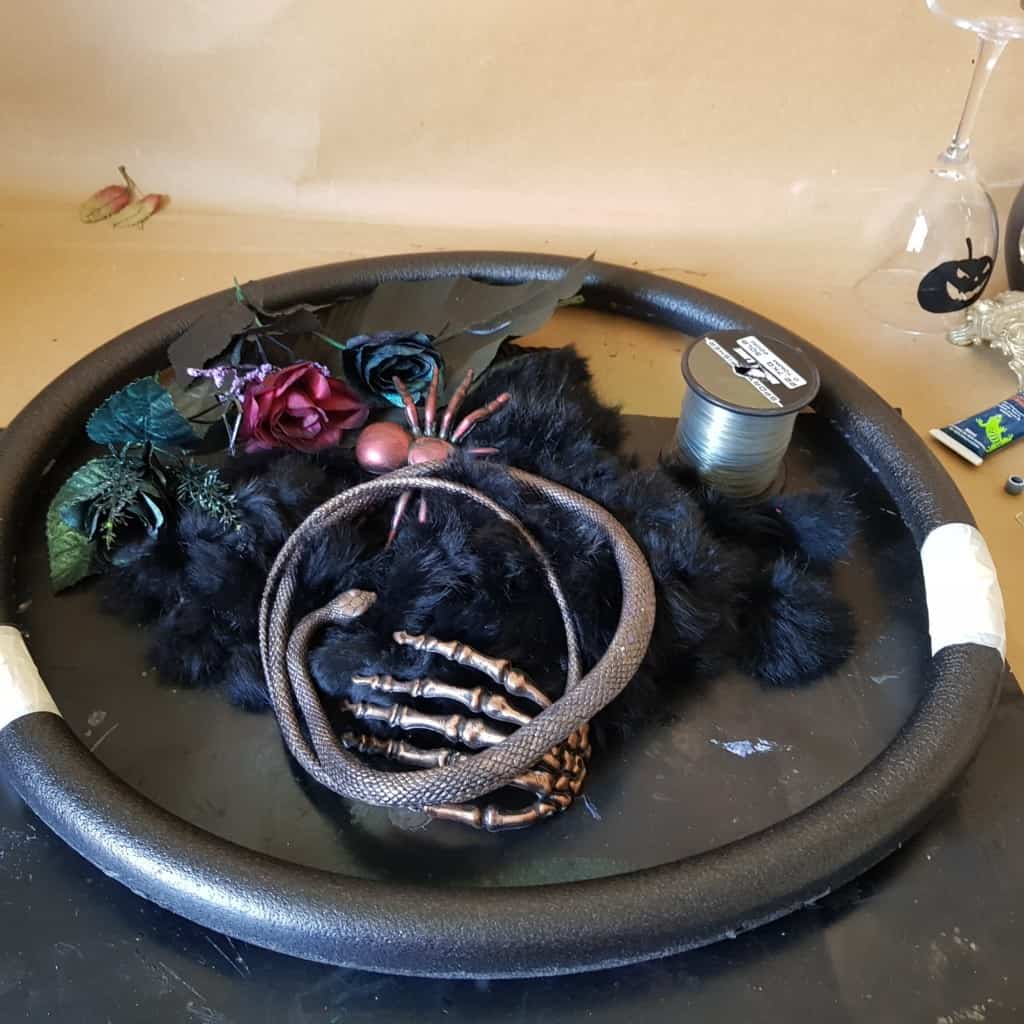 Decorating the frame
To decorate the frame I used a fur boa, from a fancy dress costume I had at home.  To attached to to the frame I used fishing line.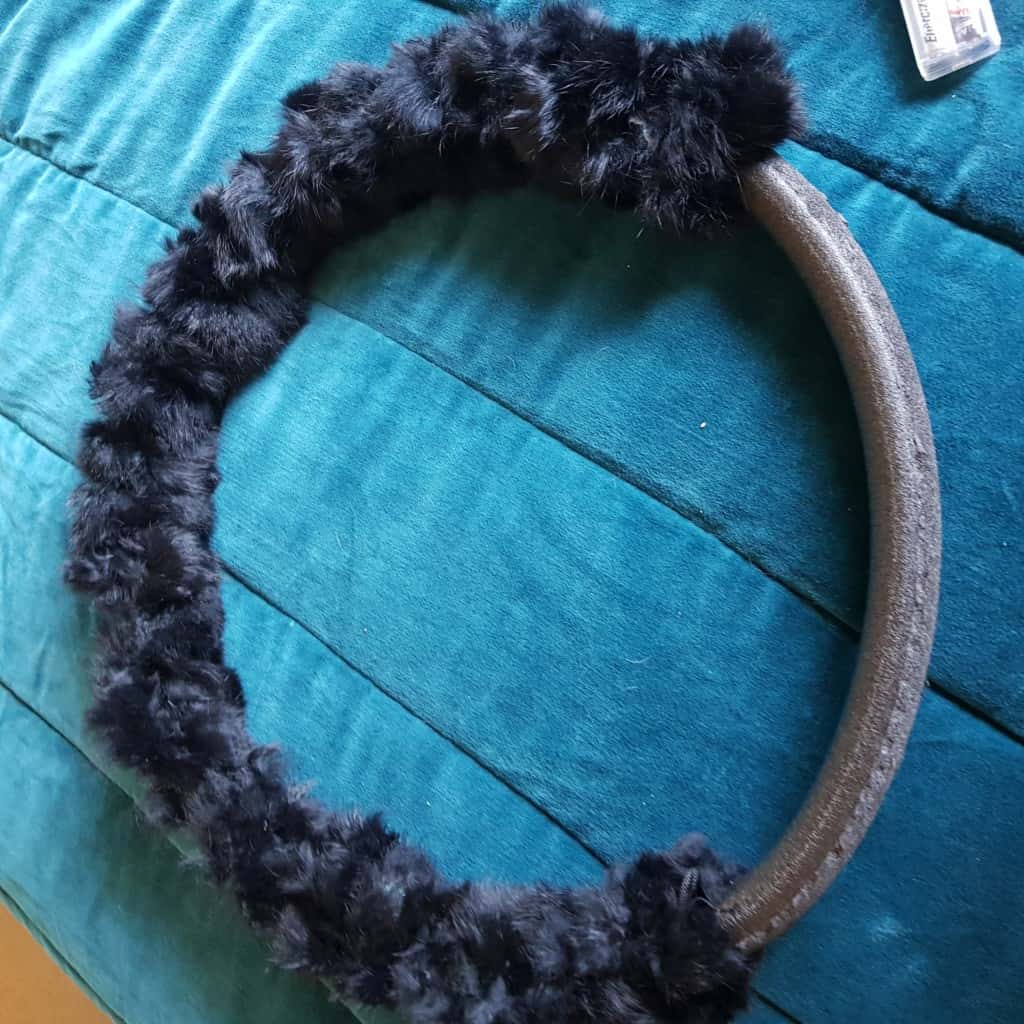 Making the trick or treat sign
Next, I made a trick or treat sign using a Cricut machine to cut it out.  The design was made in Cricut design space and cut out 6 times on scrap cardboard.  I then glued all the layers together so that I had a sturdy sign.  Using craft glue I added a thick layer of glue to the sign and sprinkled it with glitter for a pretty effect.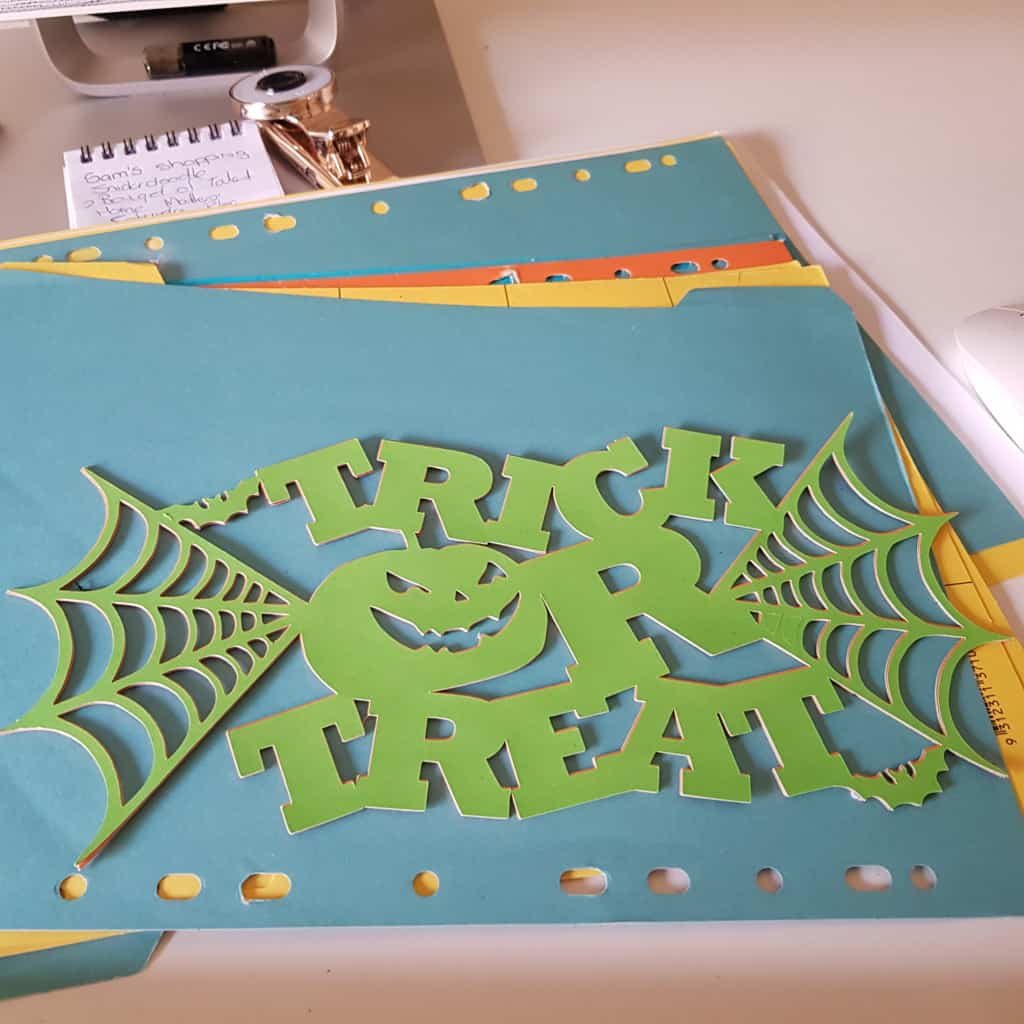 To make sure the kids don't miss the wreath I added some coloured battery-operated Christmas lights. Using some ping pong balls I had leftover from another project, I added these onto 3 of the lights. 
I painted the balls orange to resemble pumpkins and made some faces cut into vinyl using the Cricut cutter. An X was cut into the ball with a craft knife and the ball was pushed over the light.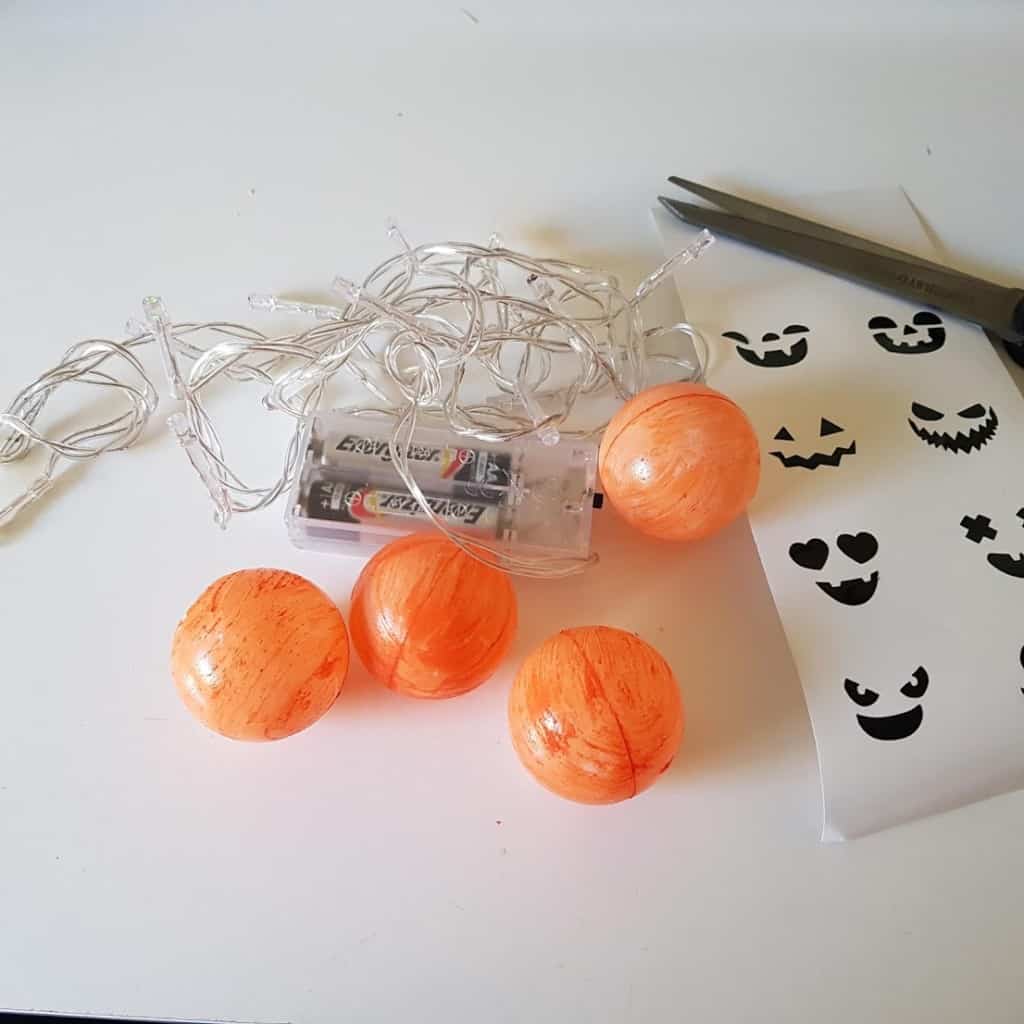 To decorate the wreath I used items I had at home.  The red flowers were from a kids Halloween headband which I took apart and glued onto the wreath using a hot glue gun.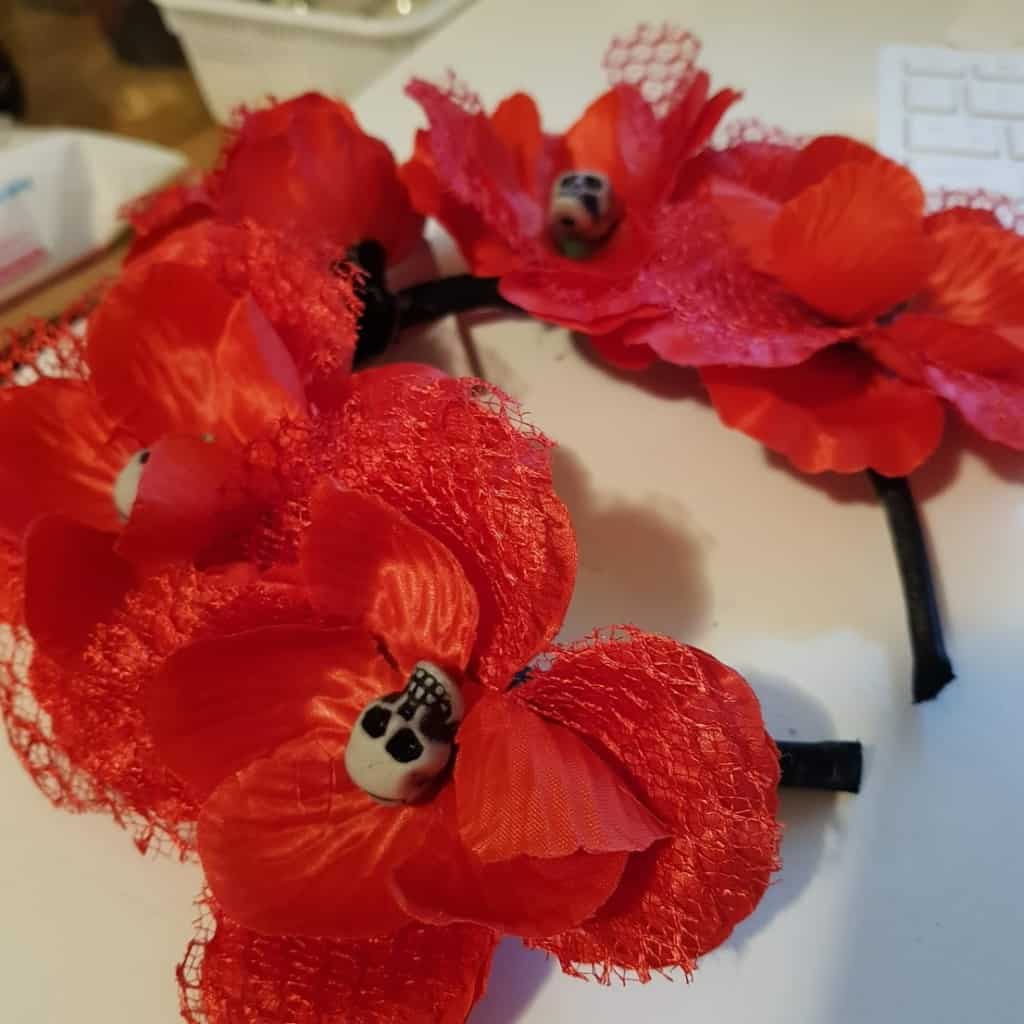 The rest of the embellishments that I added were cheap Halloween decor from a budget store. I posed the mini skeletons by heating them up with a hairdryer and bending them while still hot. I made a trapeze swing and attached all the skeletons together for a fun look. For the spiders, I painted them using gesso and added some colour with wax paste for effect.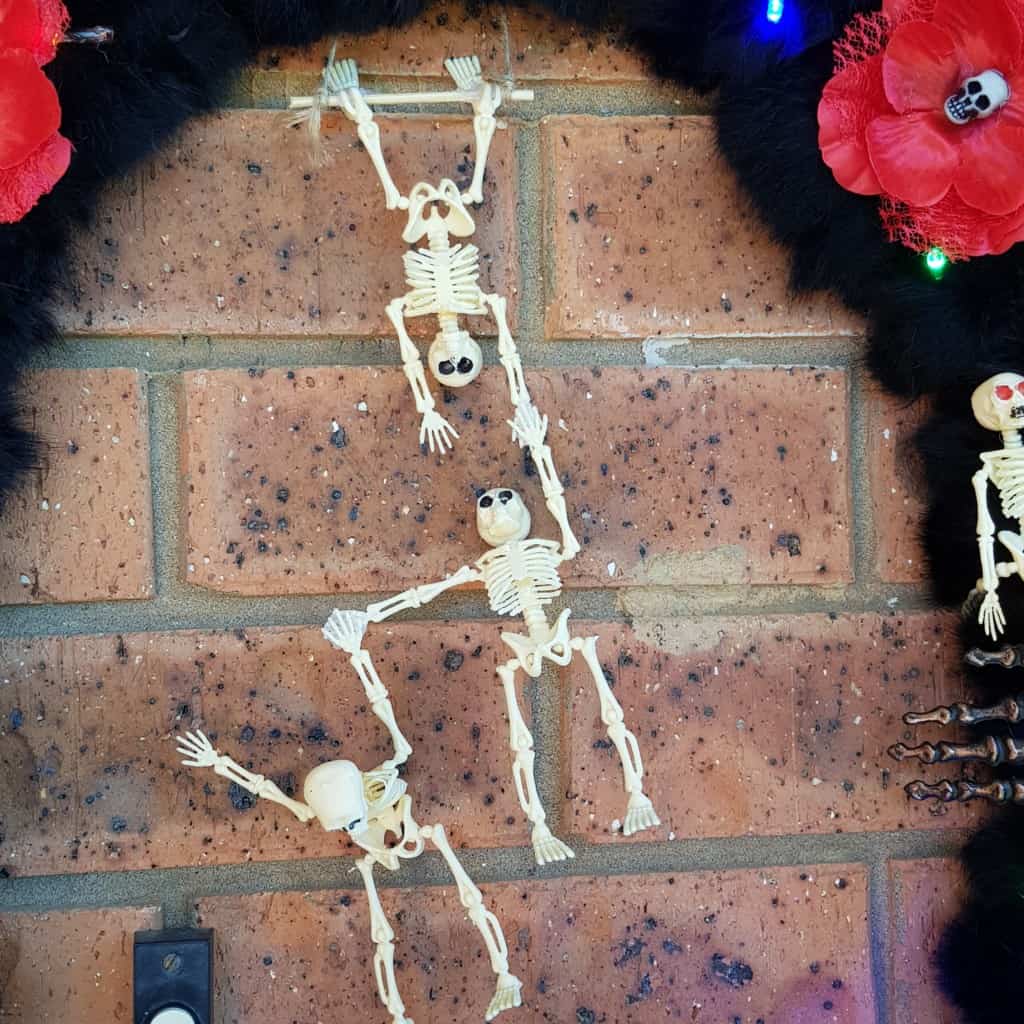 If you are looking for more great Halloween ideas for kids check out this awesome website called Twinkl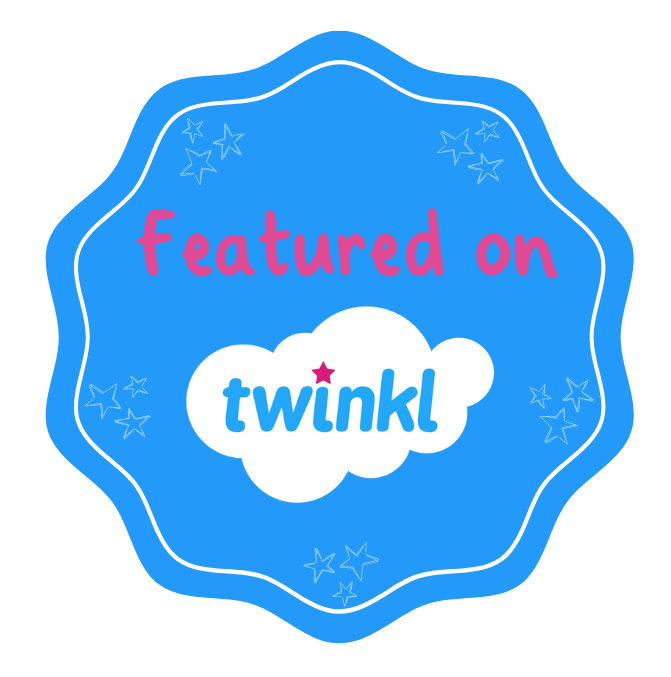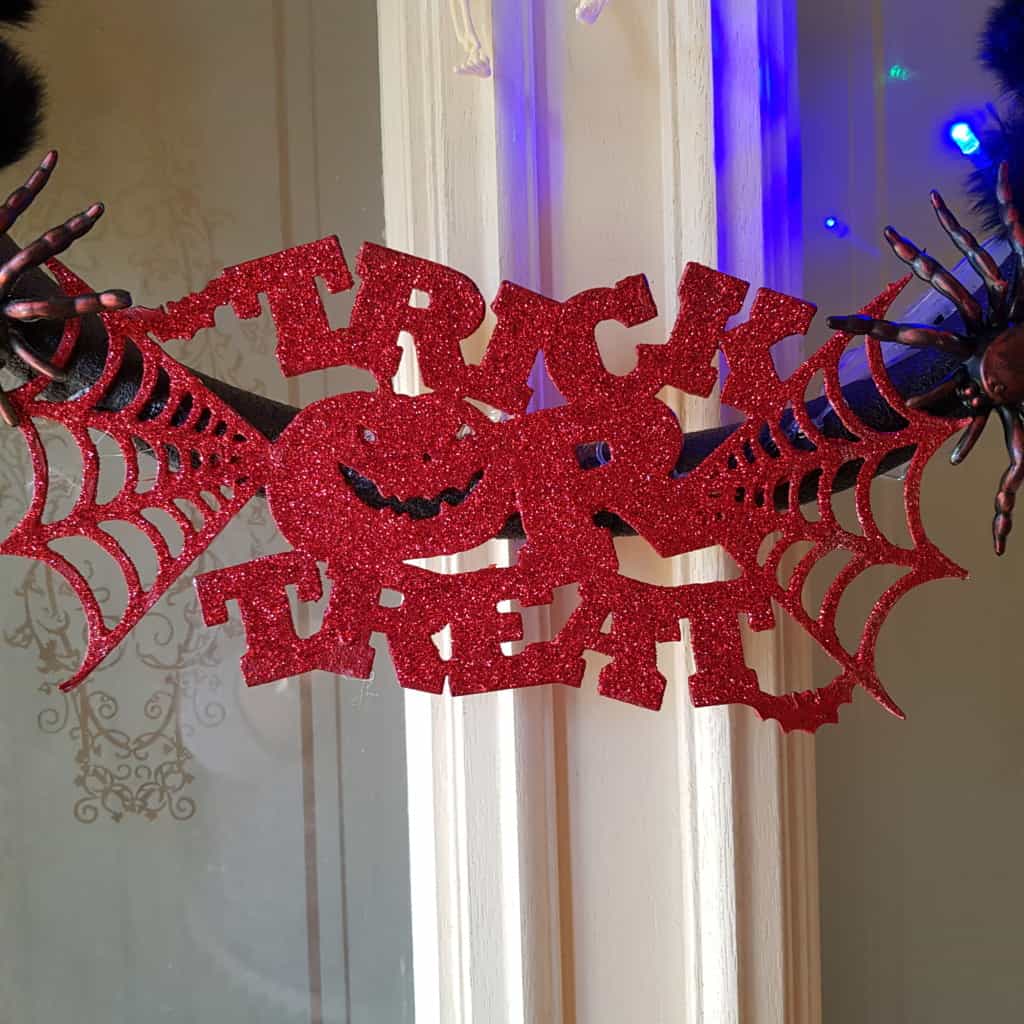 Looking for more Halloween projects check out these projects, Halloween wine bottles I decorated using mixed media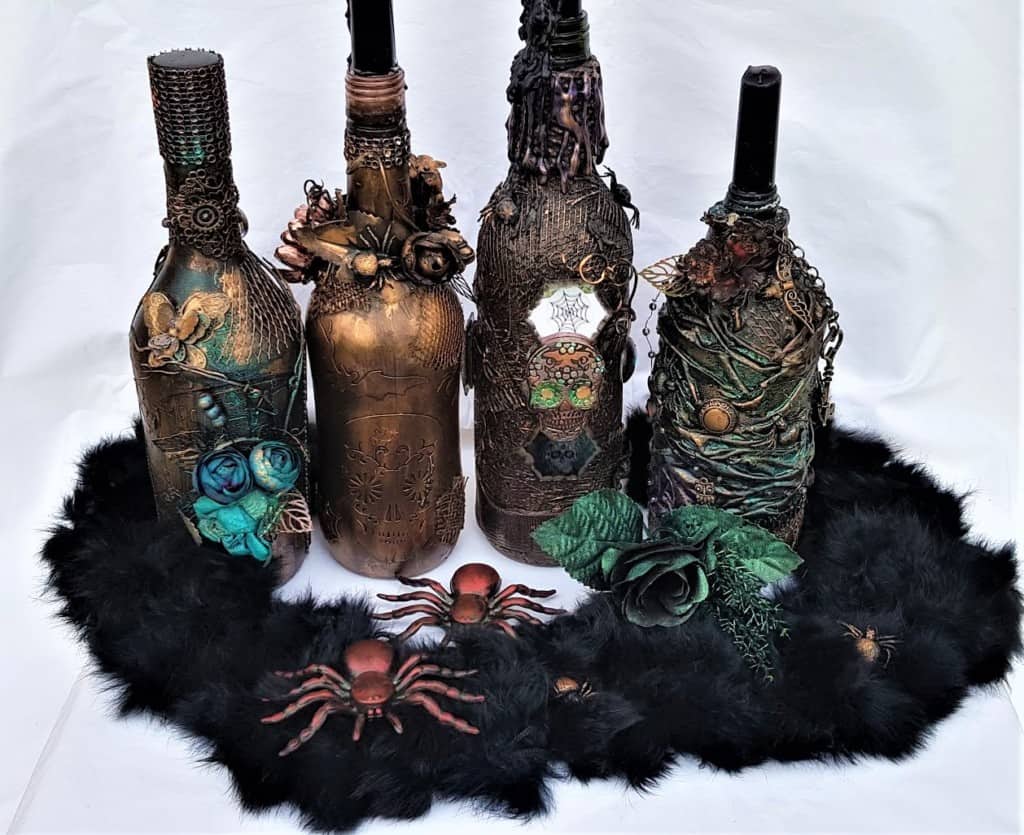 Halloween Mirror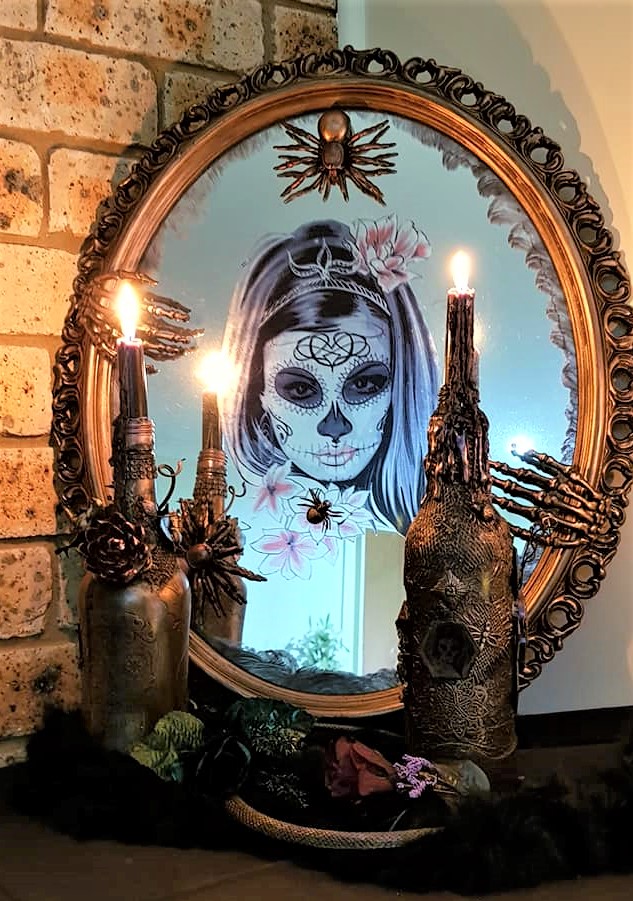 Or these cute Halloween skull figures, made from shot glasses.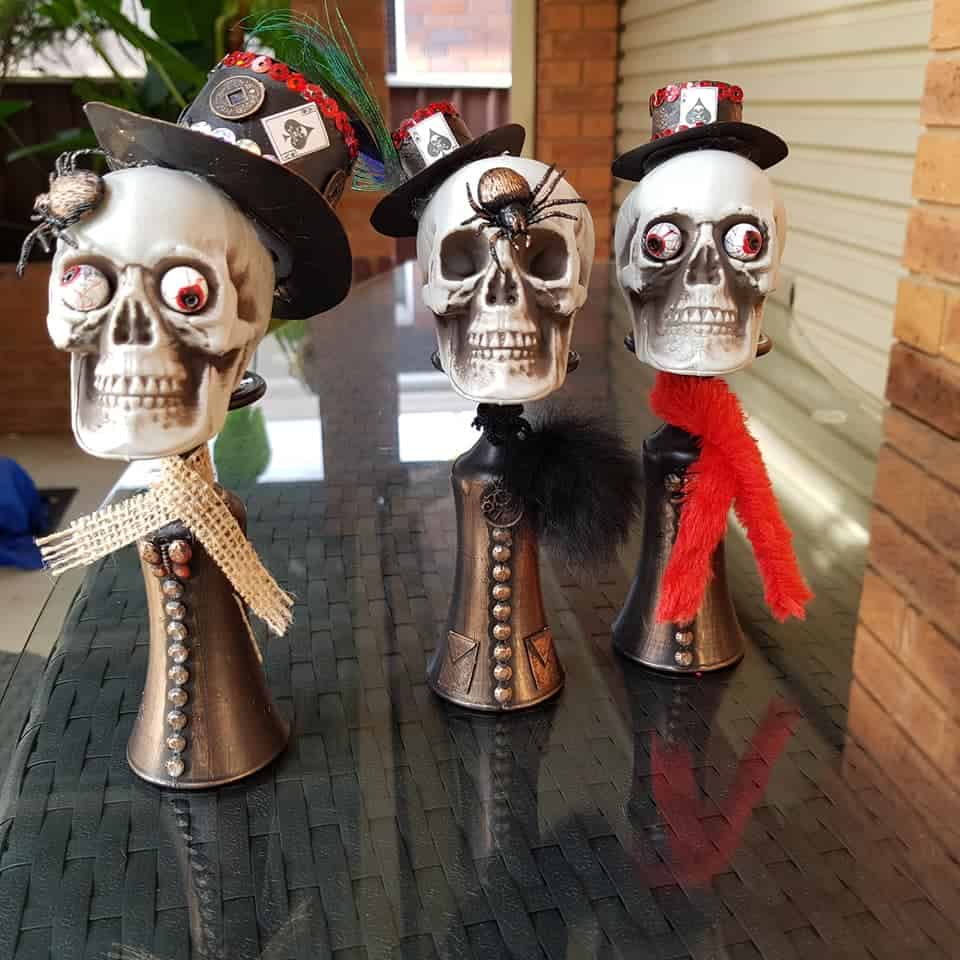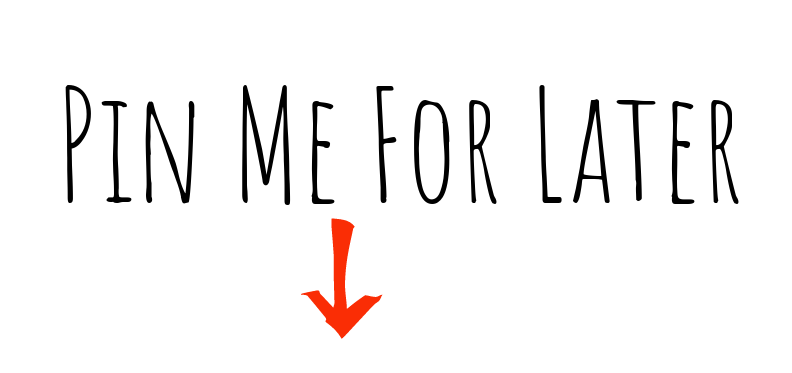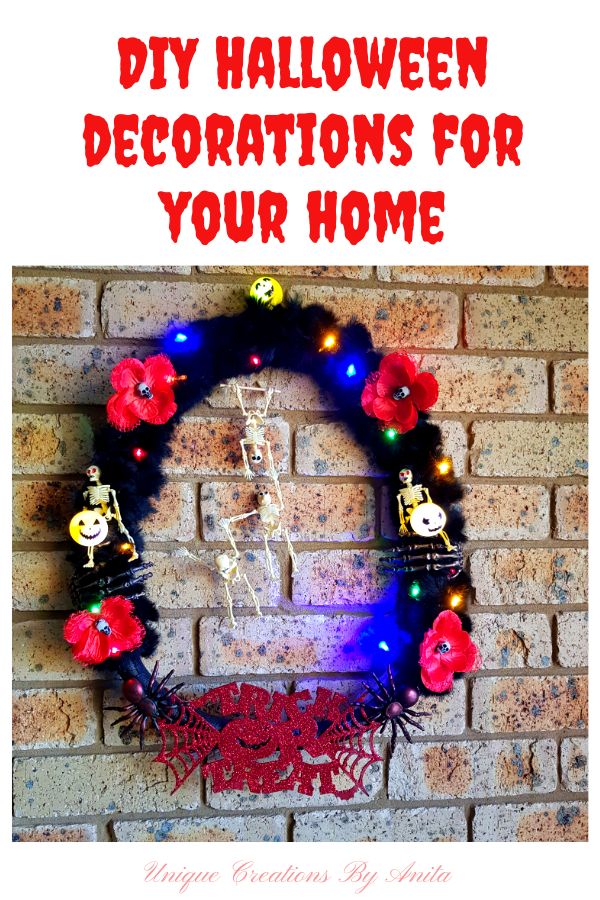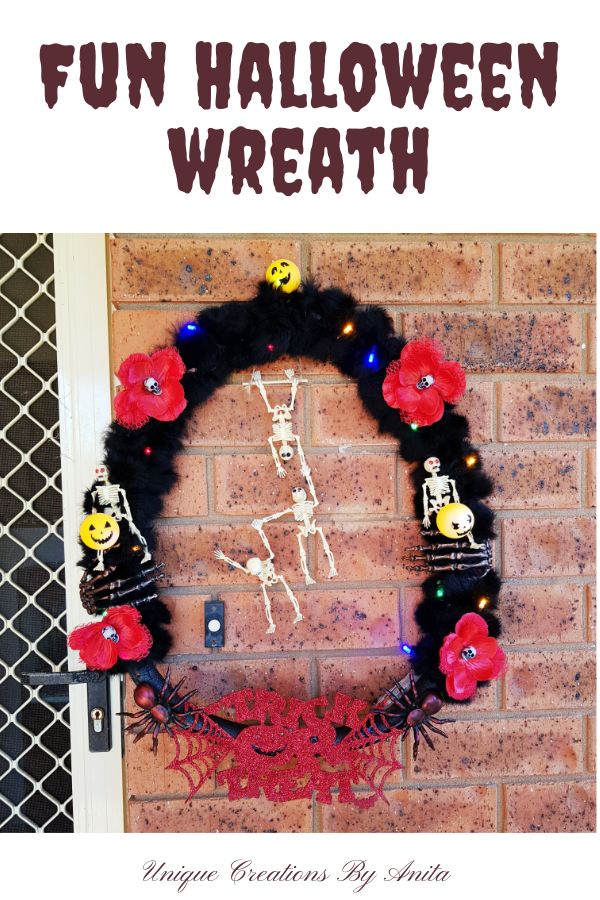 If you are looking for any of the items used in this project, please consider using our links. By clicking on the links we will earn a small commission at no extra cost to you.  Which helps us come up with new and exciting ideas to share with you.