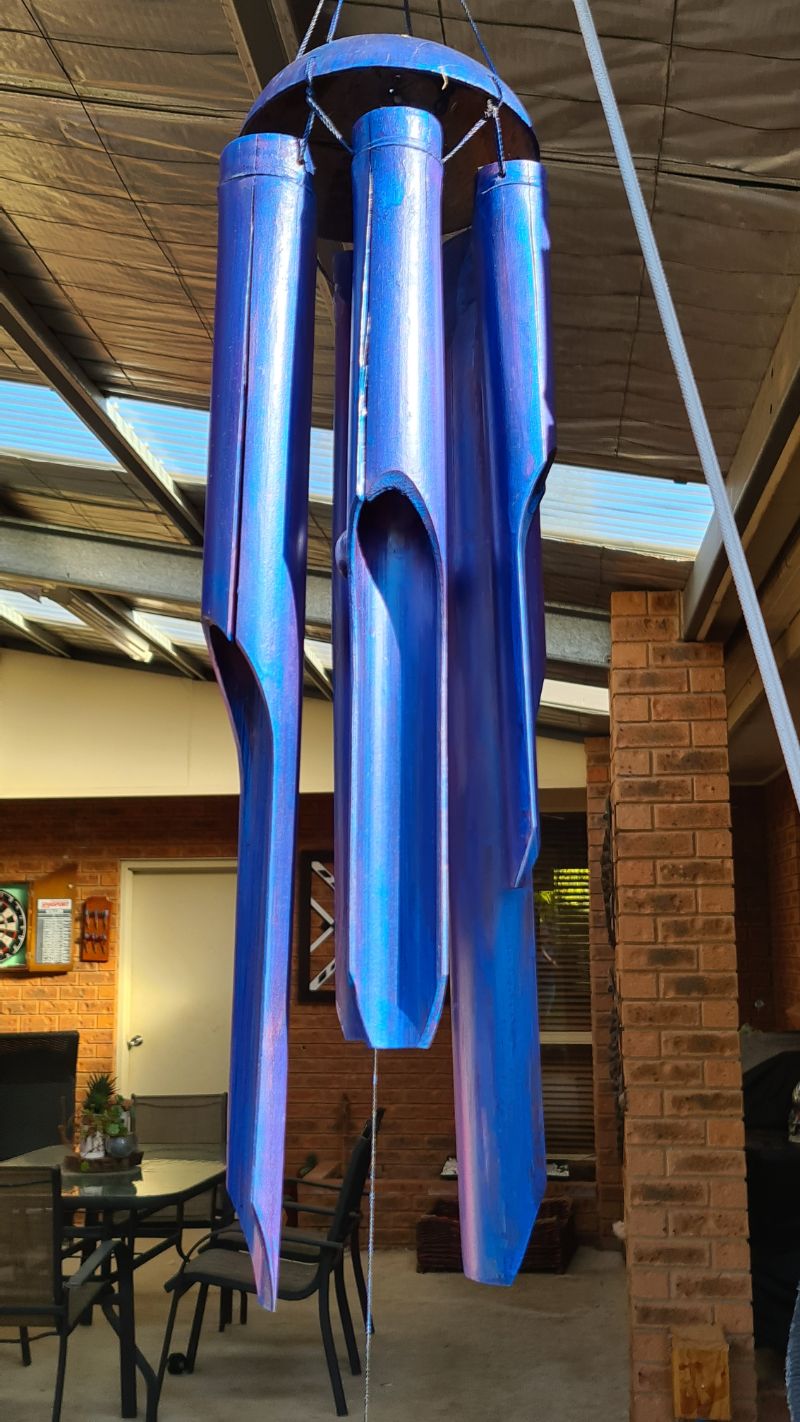 Being a DIY blogger I am always trying to find the best light and background to photograph my projects.  As we all know a good photo can make a big difference in how popular a project will be.  If you have a boring photo there is a good chance people will not click on the link.  While I was taking some photos the other day I noticed my wind chime was looking really drab and dull. So the wind chime became my next victim for a makeover.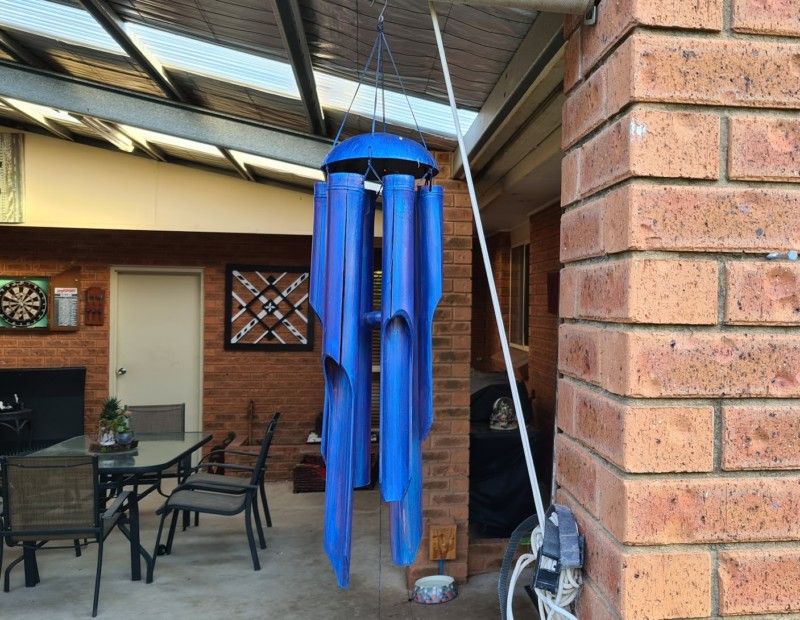 My first thought was to add some stain and varnish but that seemed a bit boring. One of my favourite websites to follow is A crafty Mix, Michelle comes up with so many great unique projects.  She was the inspiration for this project.  Michelle used some sparkling Unicorn spit and layered it onto concrete and the effect was stunning.  Click to see her awesome project.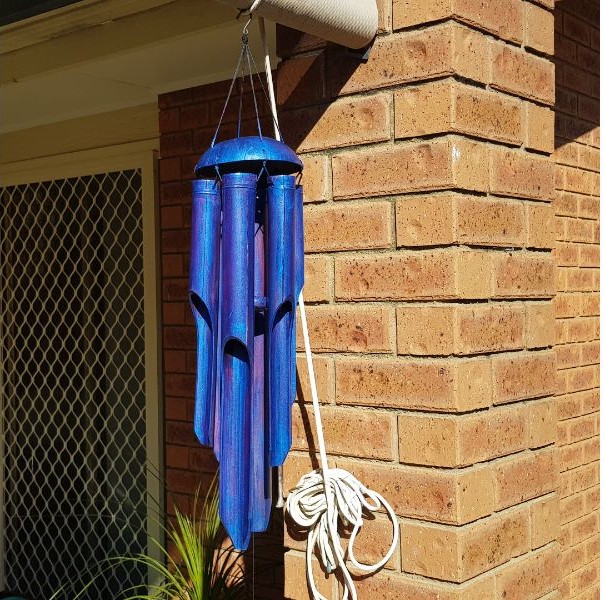 As much as I love Unicorn SPiT I could not justify buying the sparkling range when I still have a  full set of plain colours. So my idea was to try and make my plain colours sparkle by adding Mica powder.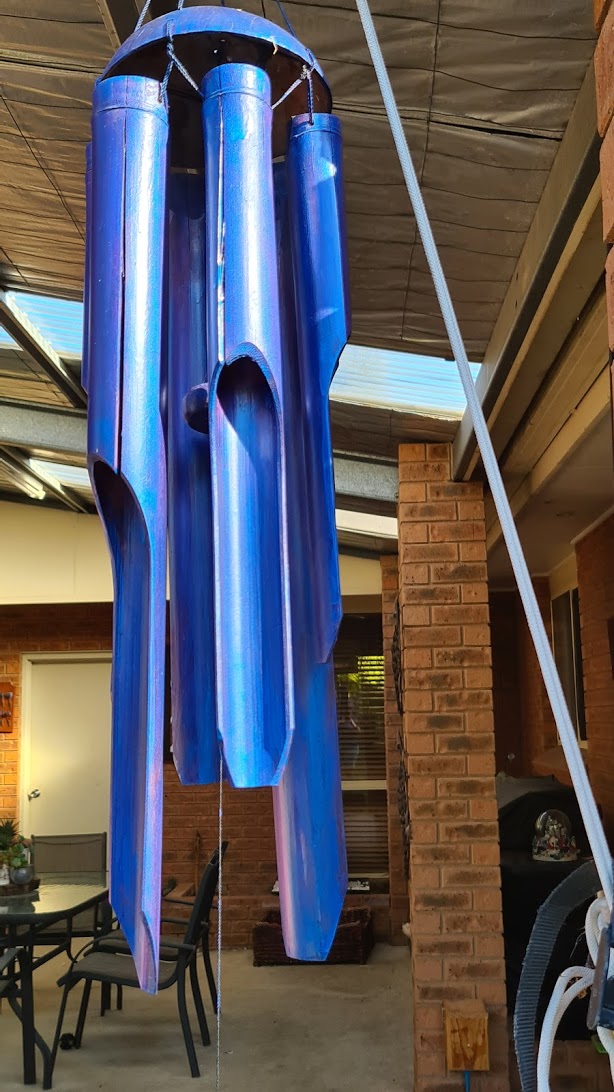 It worked really well and depending on the angle at which you look at the wind chime it can either look purple, blue or both.
How to make your Unicorn Spit Sparkle
**This post may contain affiliate links. Which means I earn a small commission on links used at no extra cost to you. Please see my disclosure policy for more information.**
Clean the wind chime
To start I had to clean up the surface of the wind chime to remove all the mould and years of dust.  I used regular detergent and a small brush to clean the surface.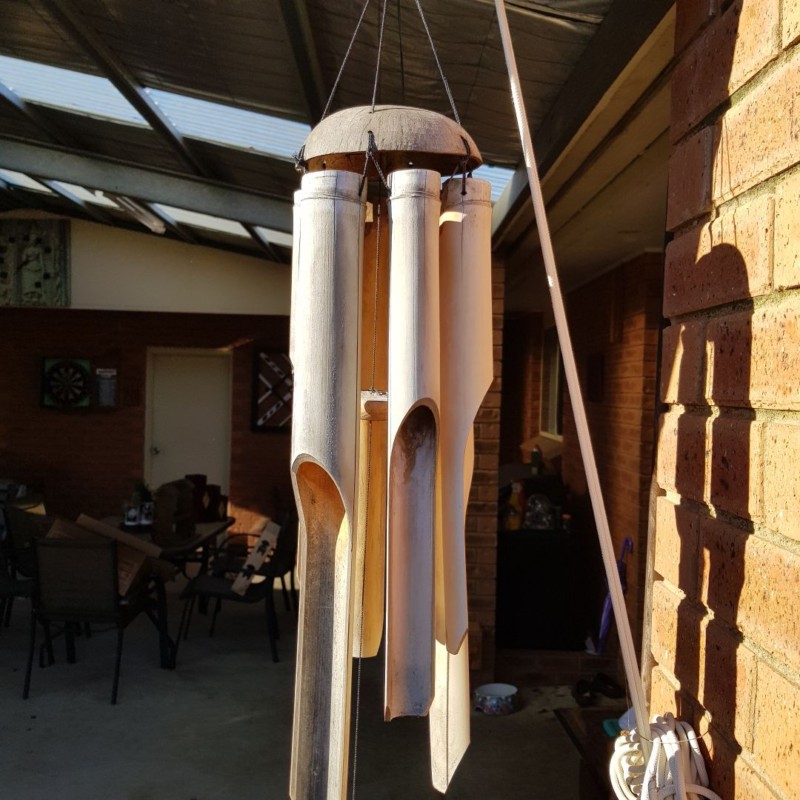 Paint a base coat
I used the unicorn spit purple hill majesty
as my base coat. You can add the unicorn spit using a foam brush or paintbrush.  I hung the wind chime on the washing line in the sun to dry.  Unicorn spit dries very quickly, mine was about 5 minutes in the sun.  Alternatively, you can use a hairdryer or heat gun to speed up the process.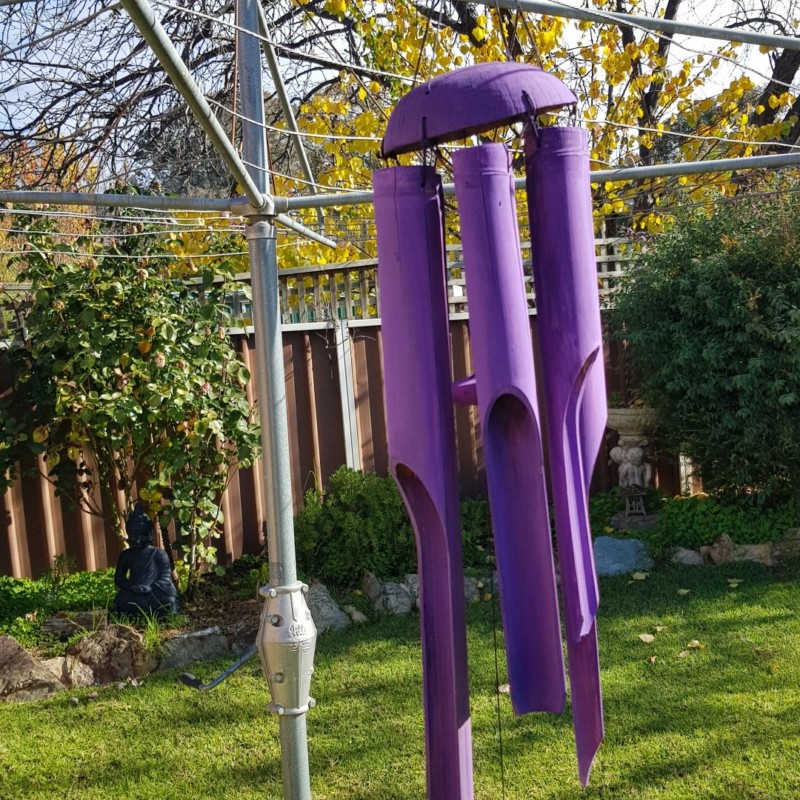 Add the sparkle to your SPiT
I discovered this effect by accident a while back when I spilt some blue mica powder on a project with wet polyurethane.  I tried to wipe it off quickly but it just spread through my project, this was the effect.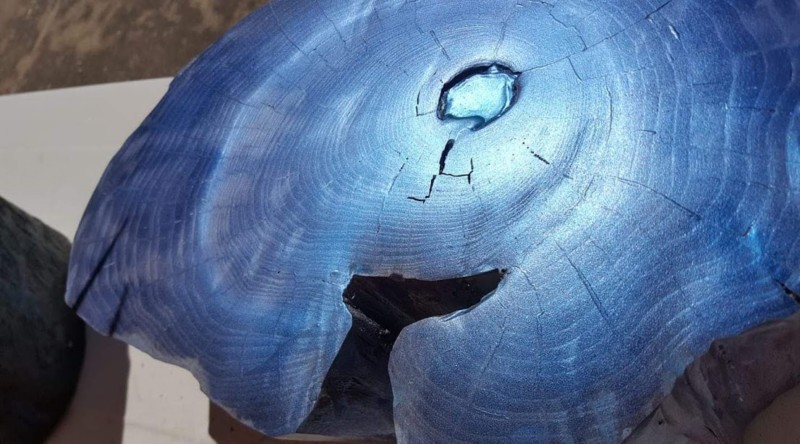 To start, I poured some outdoor oil-based polyurethane
into a container and added a small amount of purple mica powder
and mixed it well. When I say a small amount I had a small mound on the end of the spatula below.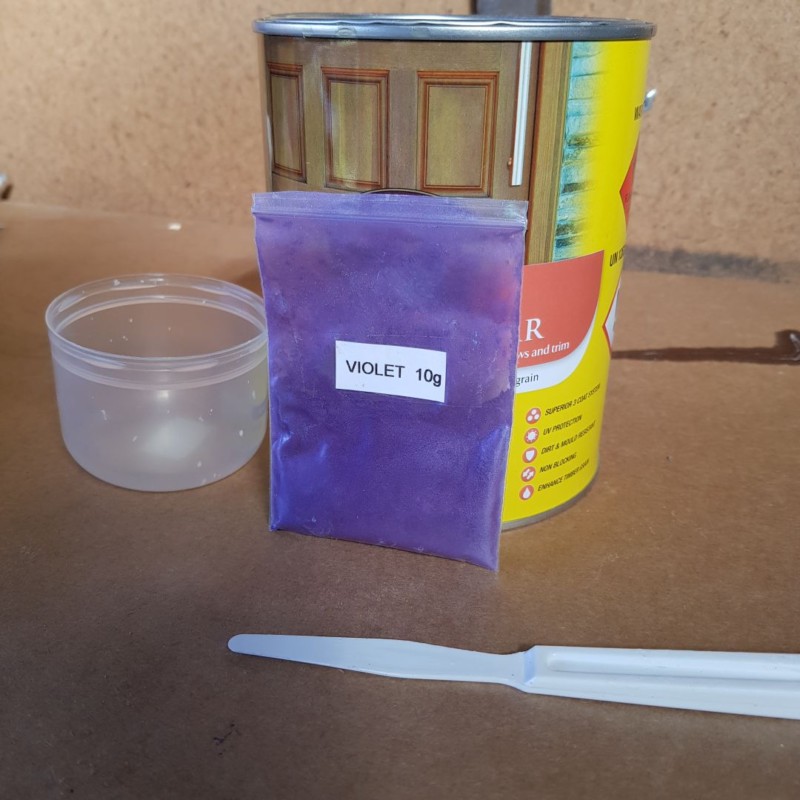 Using a paintbrush I added a layer of the purple polyurethane to the wind chime. I got so involved I forgot to take a picture of just the purple.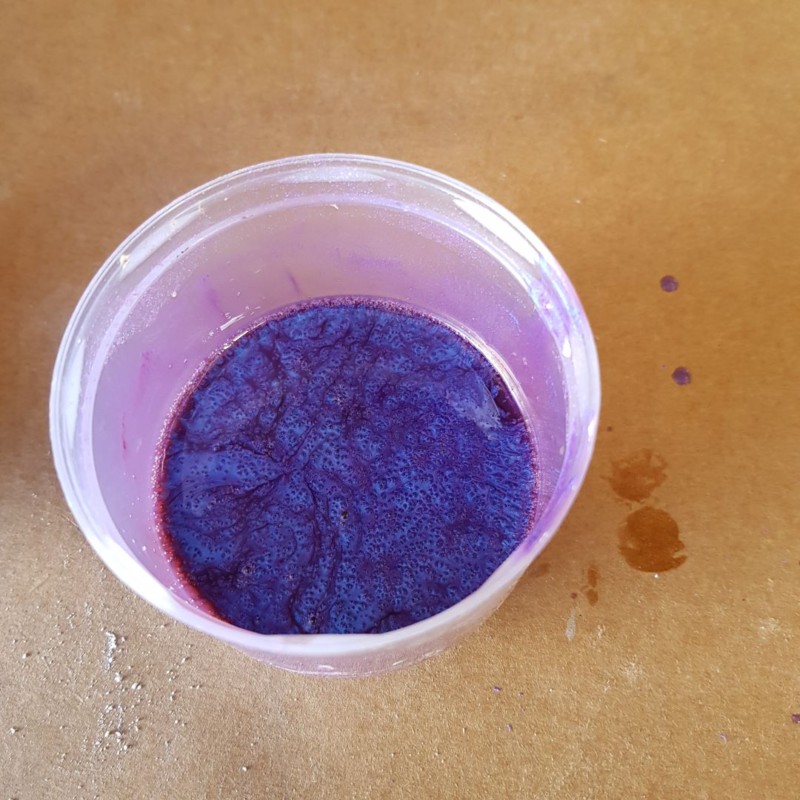 Next, using the blue mica powder in the polyurethane, I added another coat to the wind chime.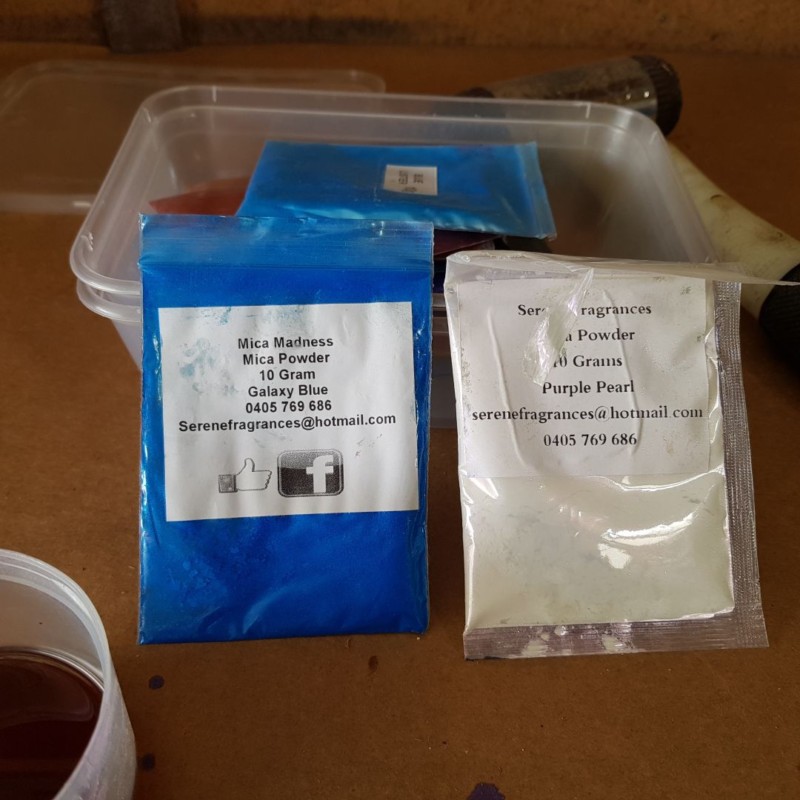 For extra protection, I added a third coat because it will be sitting in the sun all day. And that was the makeover complete.  Ignore the mess on my shed, I have projects on the go all over the place.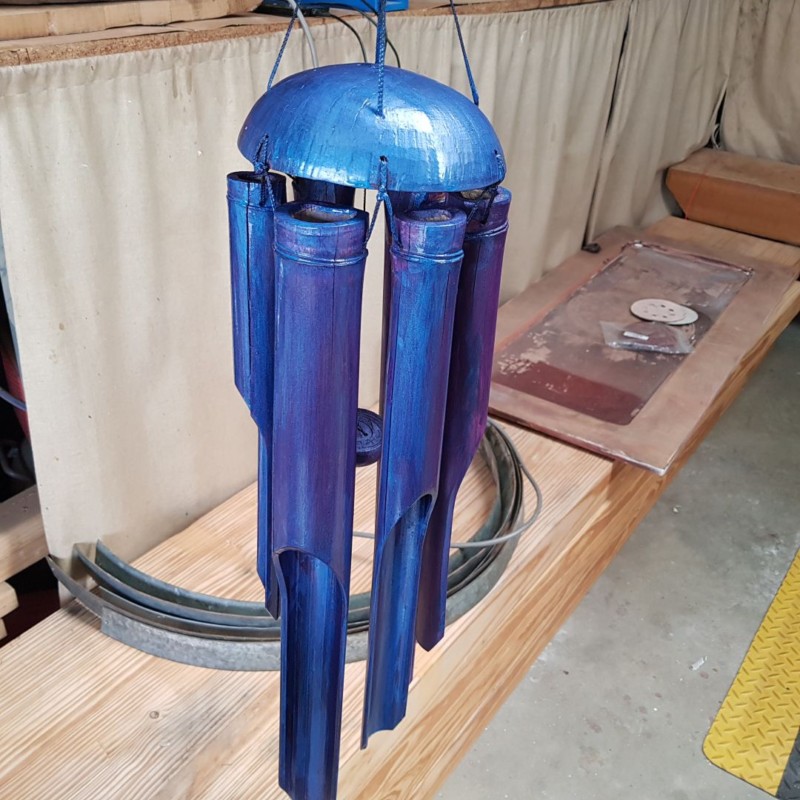 This is not the first time I have tried adding Mica powder to paint.  A while back I added it to this Marilyn Monroe chair below which was over chalk paint.  The effect was like metallic paint similar to this wind chime.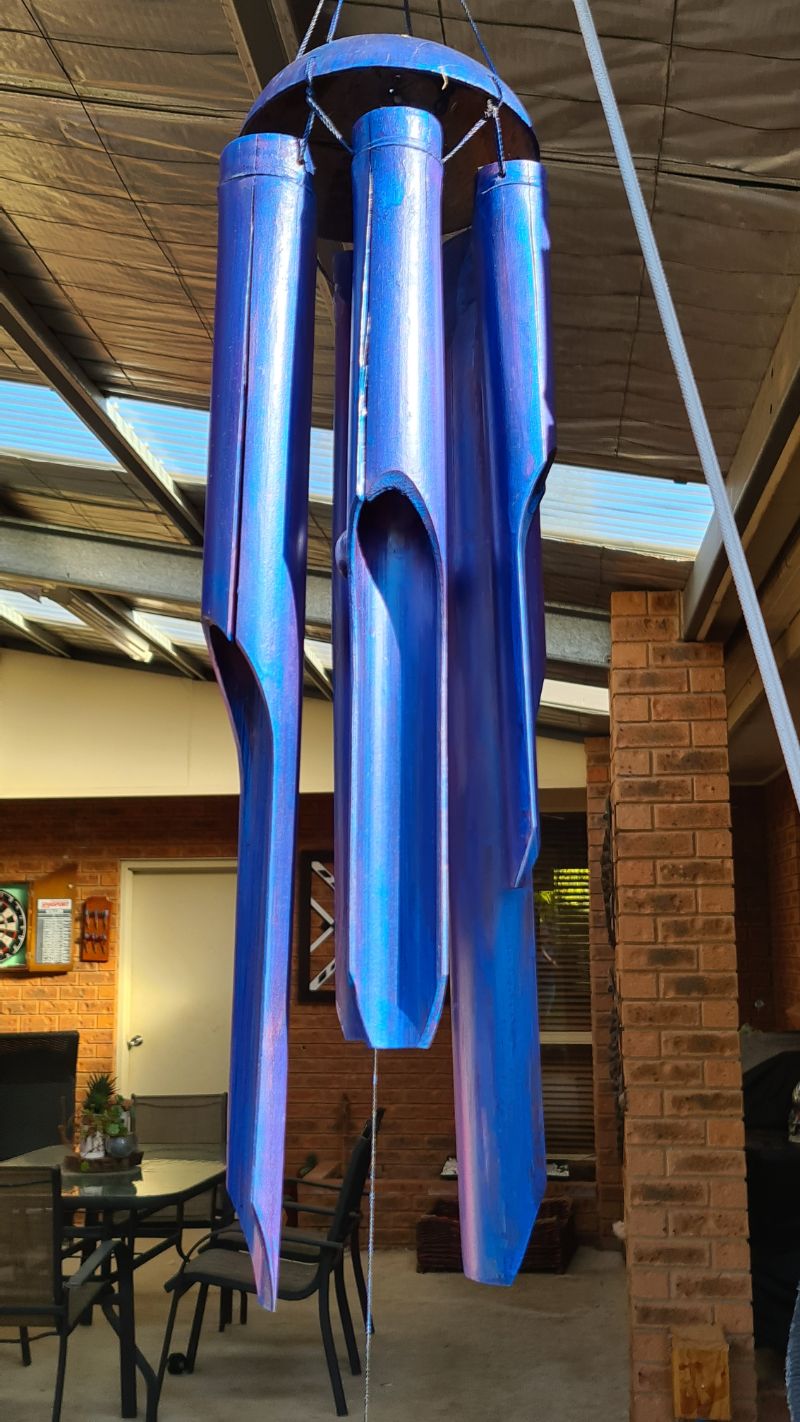 More project ideas for you
I repurposed an old study desk into the cool toddler Lego table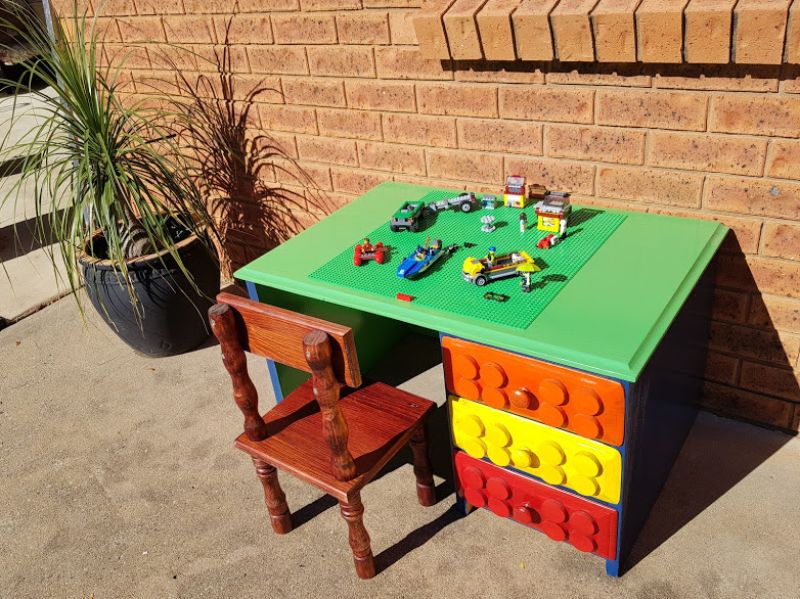 This dresser was ready to go to the landfill when it was rescued and I gave it a makeover.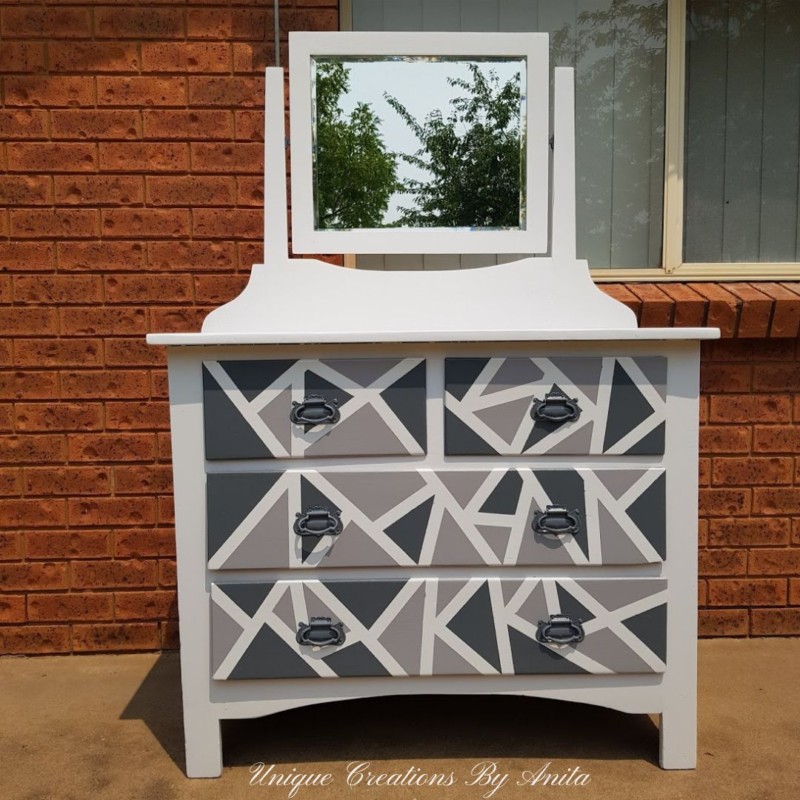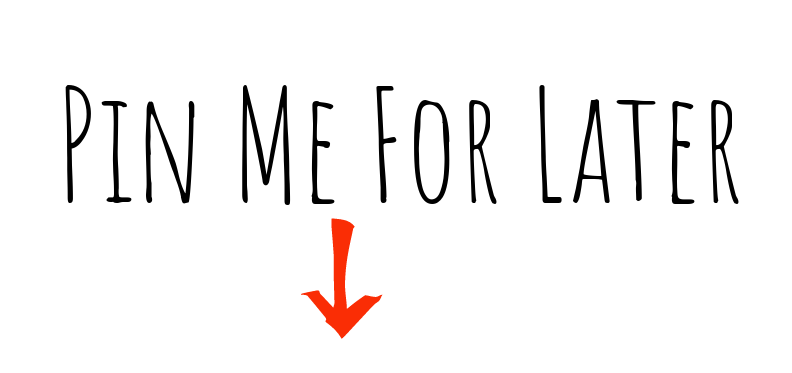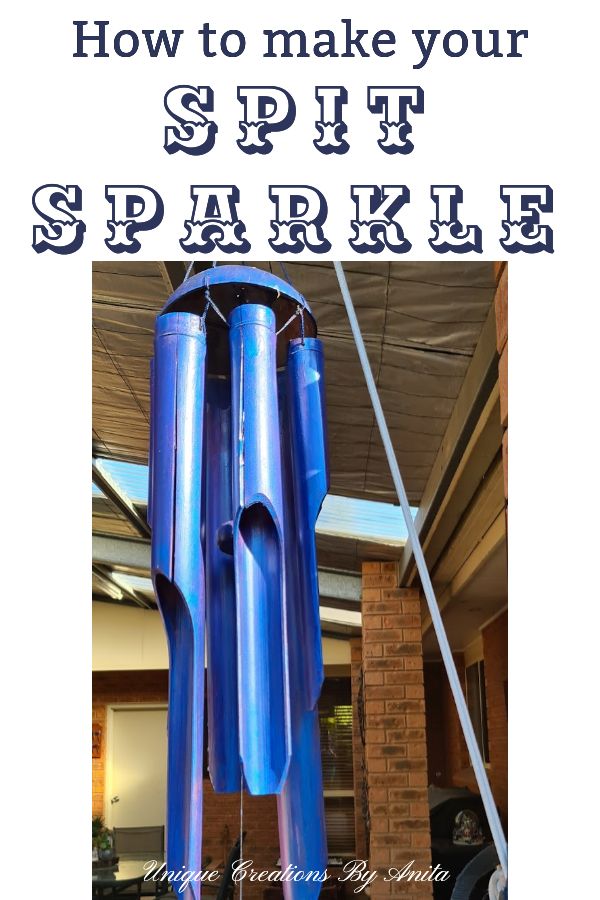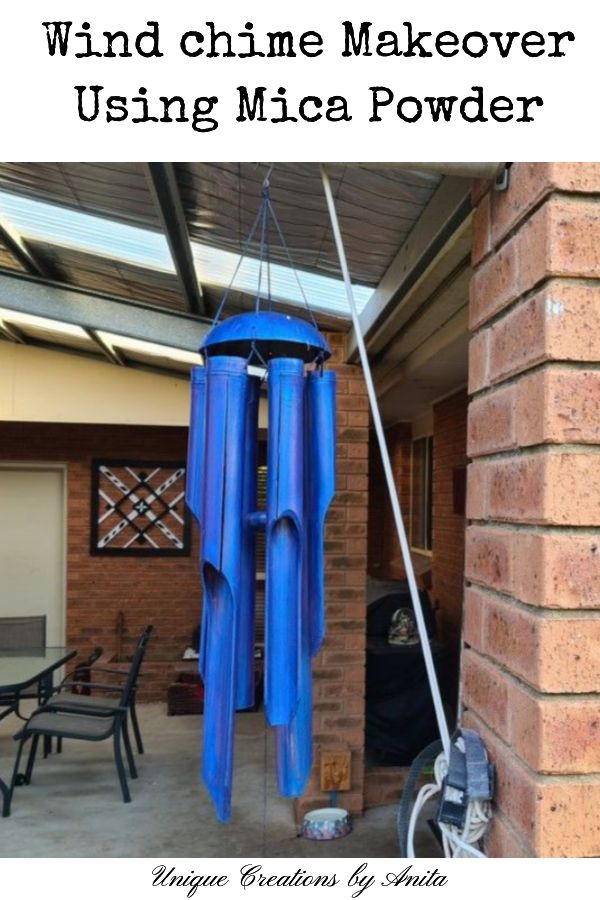 If you are looking for any of the items used in this project, please consider using our links. By clicking on the links we will earn a small commission at no extra cost to you.  Which helps us come up with new and exciting ideas to share with you. Please feel free to share or leave a comment we would love to hear your thoughts.