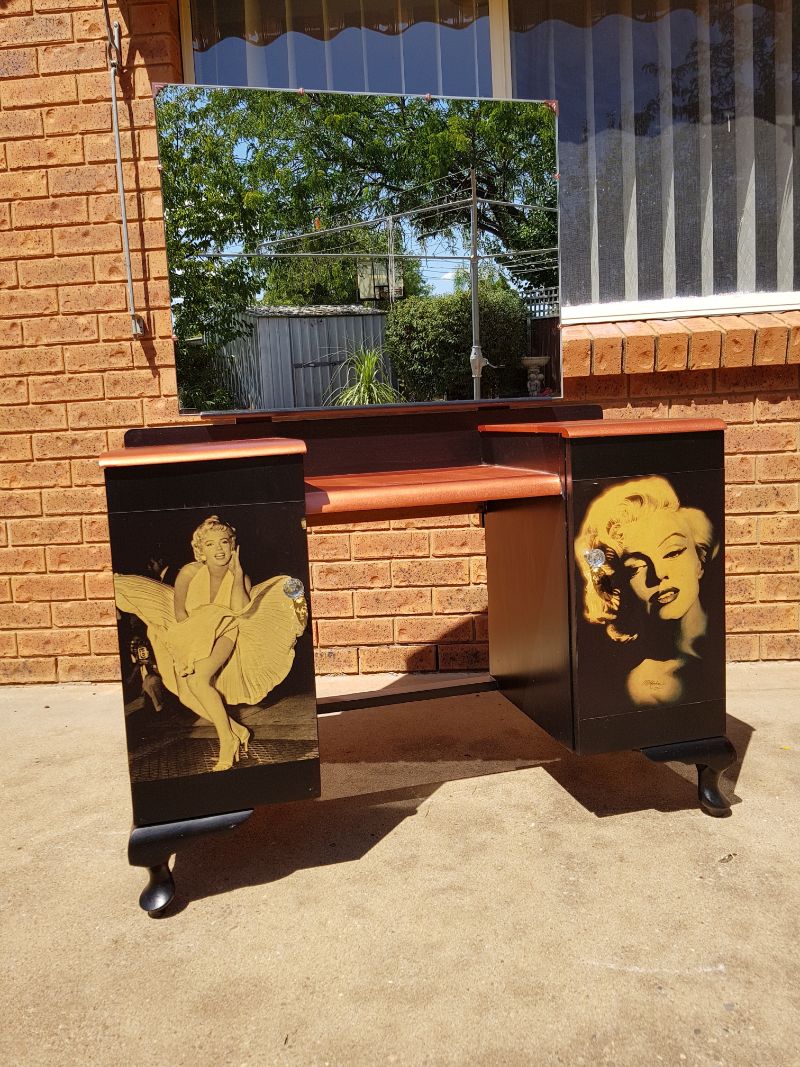 I have always been a big fan of Marylin Monroe and I have also wanted to try decoupage on a piece of furniture.  So this dresser allowed me to kill two birds with one stone. She would become my Marilyn Monroe decoupage dresser.
Today's post is also for our next  Int'l Bloggers Club challenge (IBC) and the theme this week is "Painted furniflips".   We have to flip a piece of furniture and it must include paint".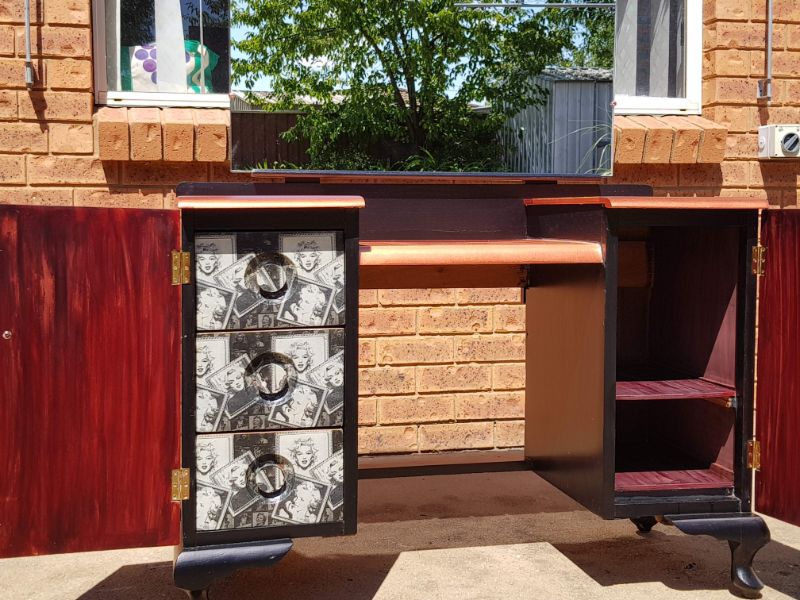 If you haven't heard of our Int'l Bloggers Club, we are a group of blogging friends from around the globe who come together on the third Monday of every month to share a themed DIY project. Links to my uber-talented friend's creations can be found further down in the post.

Marilyn Monroe Decoupage Dresser
*This post may contain affiliate links. This means I earn a small commission on links used at no extra cost to you. Please see my disclosure policy for more information.**
Find a suitable piece of furniture
This was the dresser I started off with, it does look great at first sight but it was a mess. There should have been two drawers below in the middle which were missing.  Every drawer inside was broken and falling apart and the fronts on a few were broken in half. The mirror also had lots of wear and look really old fashioned. I did not want this post to be about how to repair the dresser because I have done a few in the past.  Here is a couple of posts to help you with tips and trick on how to repair and restore furniture.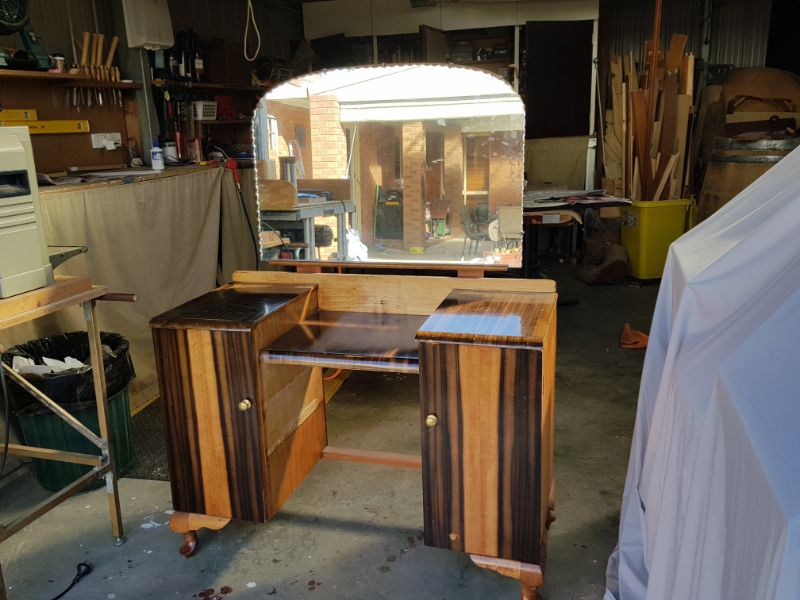 Painting the dresser
Generally, I am not a big fan of painting furniture because I love the look of wood.  But the colours on this dresser would not suit the Marilyn  Monroe theme I had in mind. I imagined the base black and the top a metallic copper.  Once I had done all the repairs the surface was ready for painting.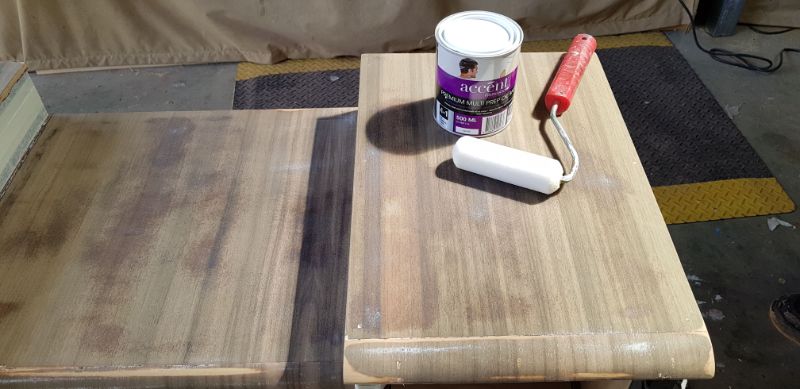 I started by sanding the surface and adding a coat of primer.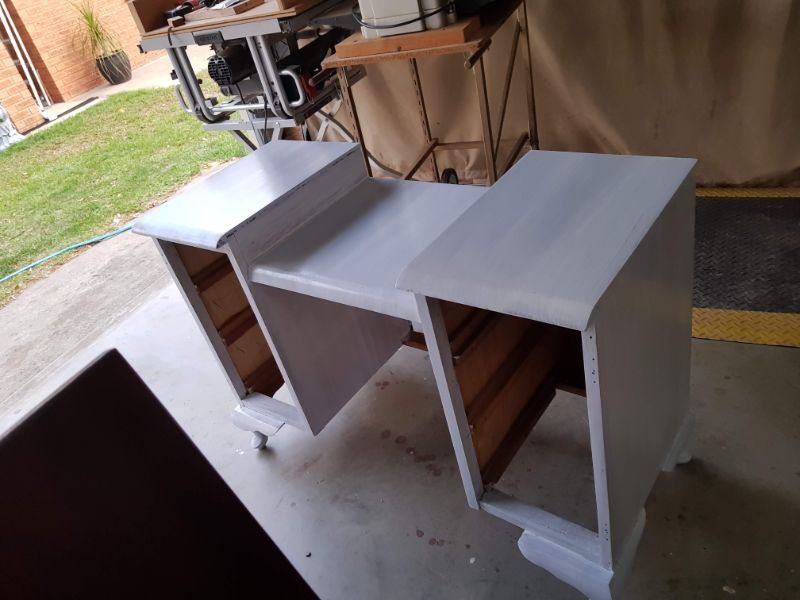 Next, I painted the base with 2 coats of black acrylic paint.

I imaged the copper colour on the top of the dresser but I was unable to find the colour I wanted in a pot paint.  After some searching, I found this metallic copper spray paint from Dulux.

I taped some plastic to the dresser base to protect it from any overspray. A tip I can offer here is to use a low grip tape.  In some areas, I lost some paint when I removed the tape.  But it was easy enough to touch up.

I added three thin coats to the surface, waiting for each layer to dry properly before I added the next. I left the last coat to dry for 24 hours and added a topcoat.  The hardware store said it was not necessary, but being a dresser I wanted added protection.  He recommended adding 2 coats of Rust-Oleum Clear Gloss Spray Paint.

Decoupaging the dresser drawers
In the end, I was only able to save 3 of the drawers, the others were beyond repair. One of the good ones still had to be repaired but I knew I would be able to hide the damage with some decoupage on the front.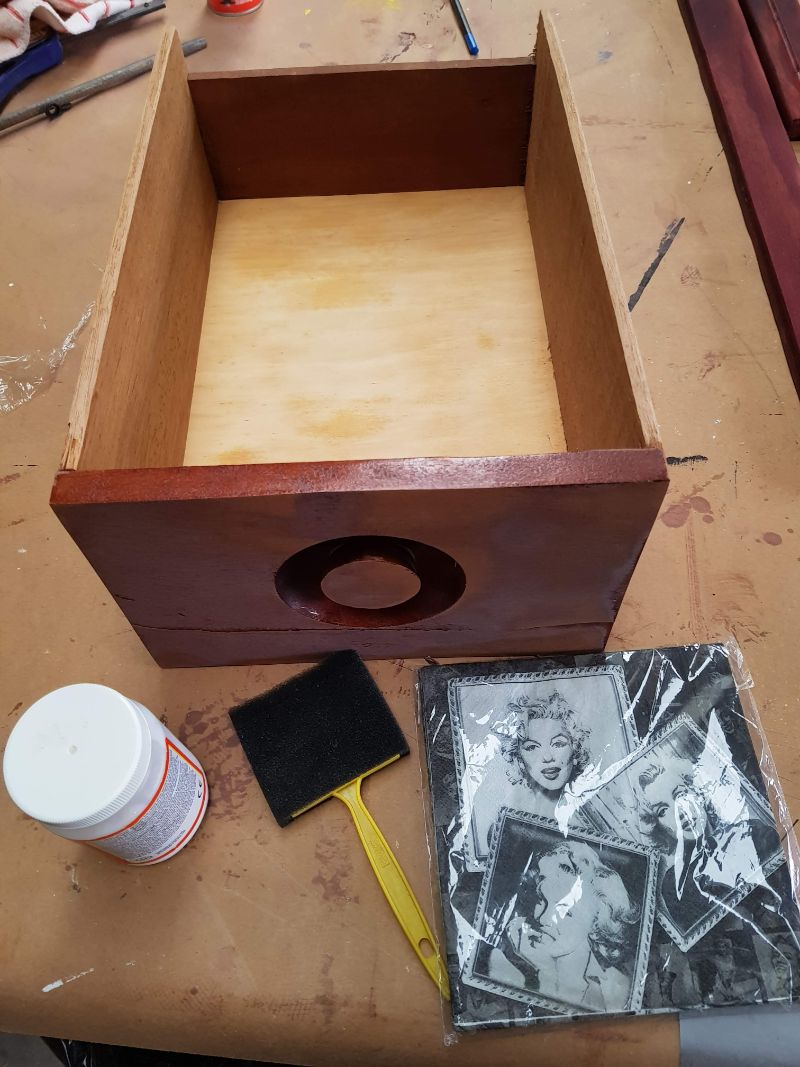 As I mentioned above,  I have never done decoupage before and straight away I ran into trouble. I added I thick even layer of mod podge
over the drawer and lay the Marilyn Monroe paper napkins
over the top.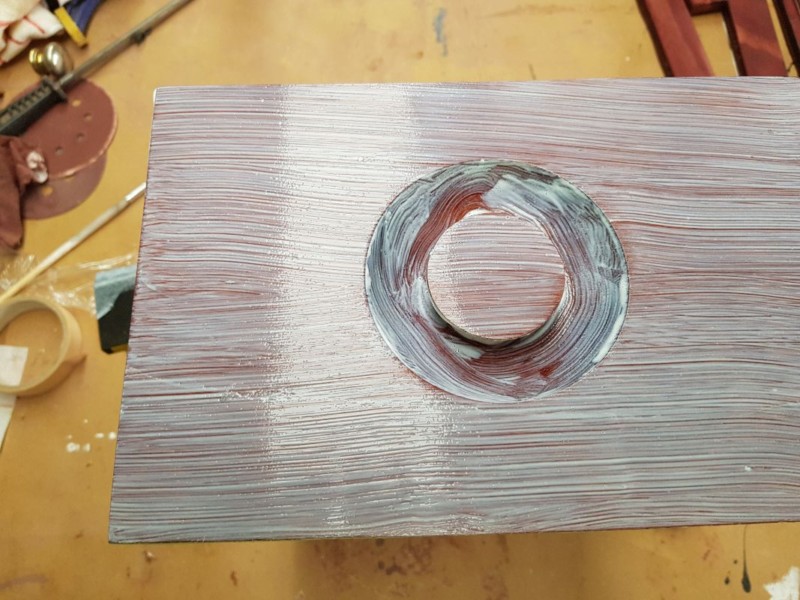 The brown from the wood could be seen through the napkin and spoilt the look.  I waited until it dried to see if it would improve but it did not.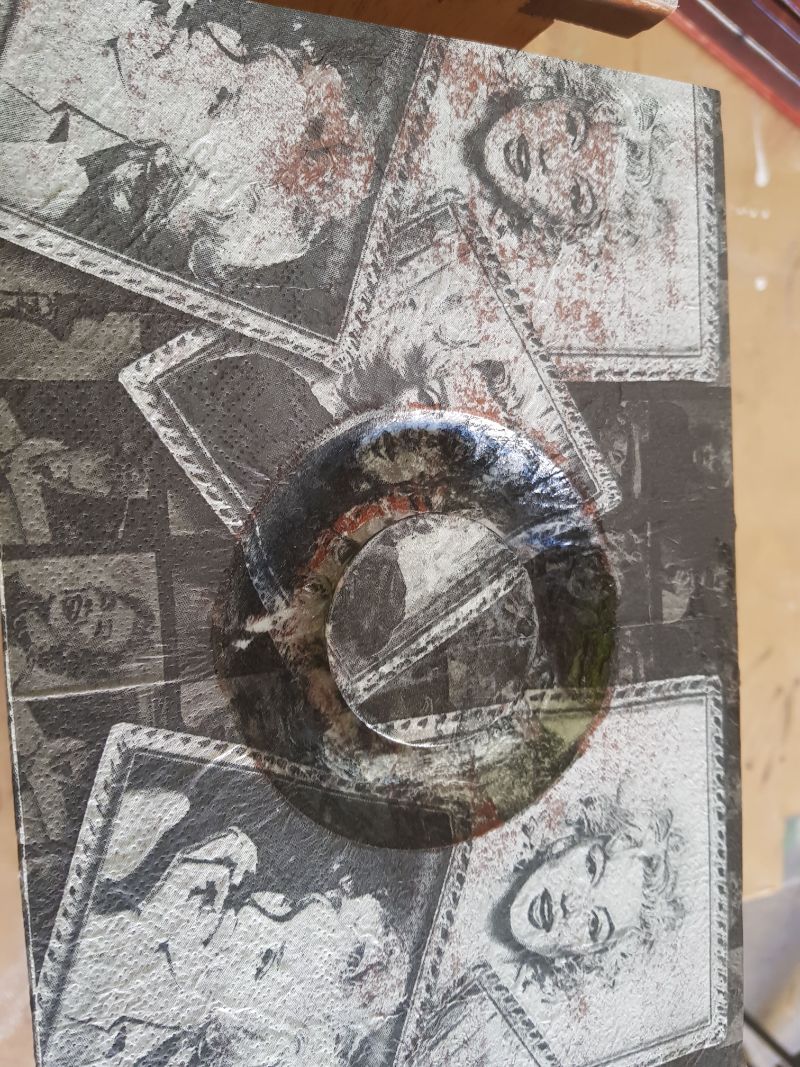 To remove the Marilyn Monroe napkins I tried using my orbital sander
but that failed miserably.  The heat from the sander soften up the mod podge and it clogged up my sanding disc and made a sticky mess.  I lay a hot wet cloth over the surface and left it for a few minutes and then rubbed the napkins off with a sponge scourer
, this worked great.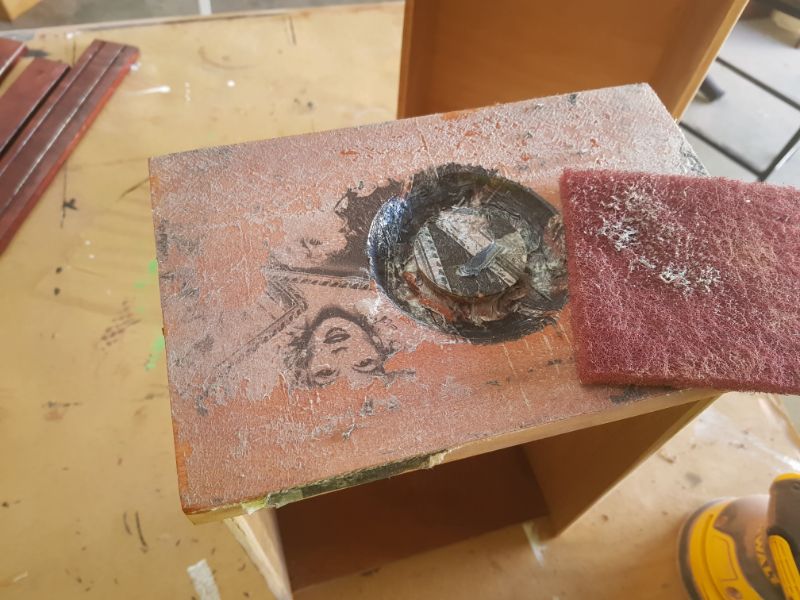 To hide the wood colour I added the white primer I used on the dresser. Once dry I added an even layer of the mod podge and added the Marilyn Monroe napkins. Once they were dry I added 2 coats of clear water-based polyurethane over the surface for protection.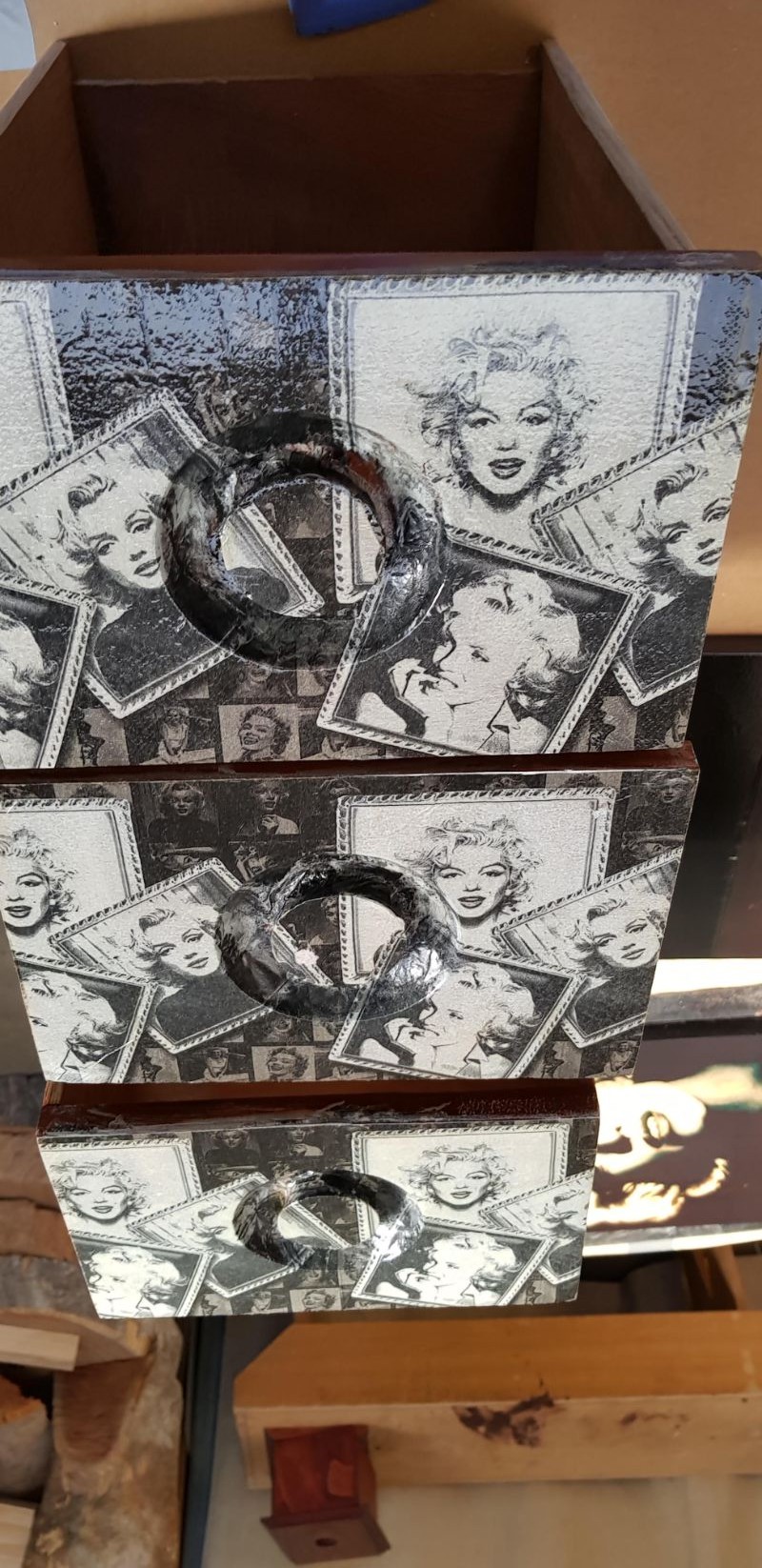 Marilyn Monroe dresser doors
To get Marilyn Monroe on the dresser doors I used some cheap posters I found on eBay. I follow the same method as the drawers.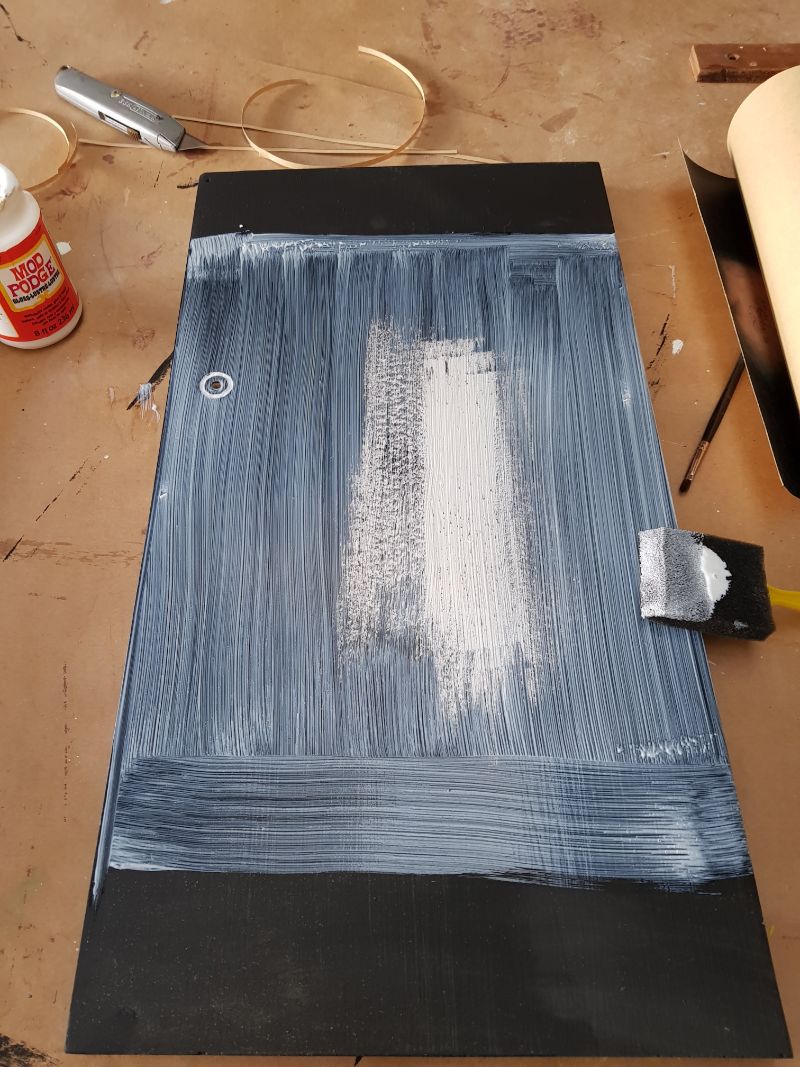 To add some protection to the doors and the posters, I added 2 coats of clear water-based polyurethane
. I was a bit disappointed that I did not think to blend in the edges of the posters, but it is something I will definitely do next time.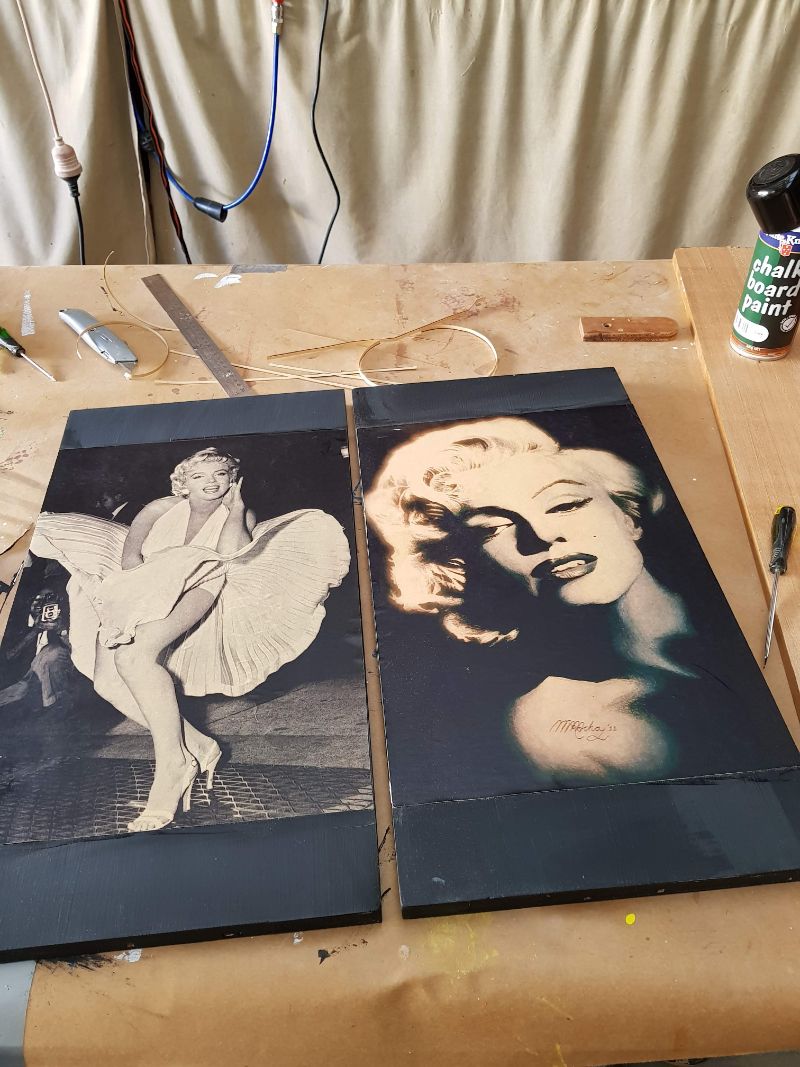 To finish off the look I added "Diamond" doorknobs
, because diamonds are a girl's best friend.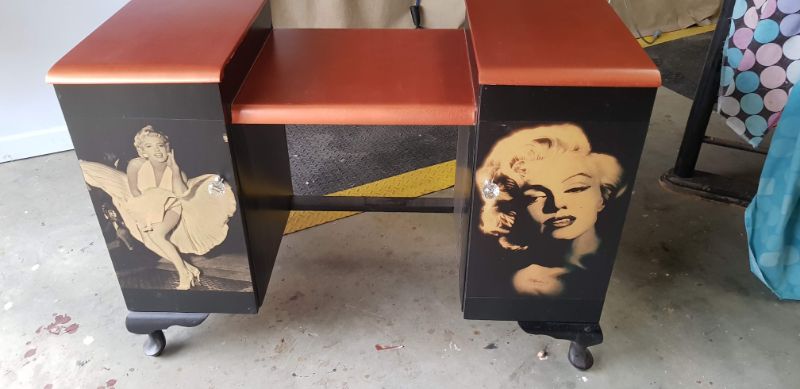 Adding shelves
For the right side of the dresser, I added some plywood shelves.  I glued them in place and used a nail gun to keep them secure.  I did stain the inside and the shelves which did spoil the look a little.  But I secured them so well I could not get them out again to replace them. lol

Replacing the mirror
The old mirror had lots of wear and damage on it and I felt it spoilt the look.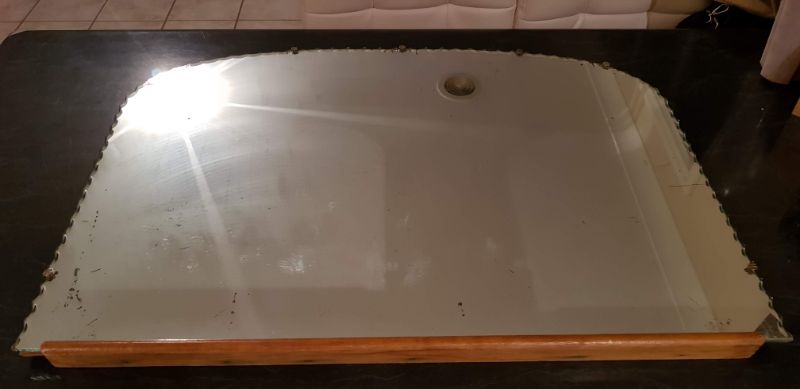 I had an old mirror from a previous dresser I had stripped down for spare parts. This is a great way to get free materials for your DIY projects, see how HERE.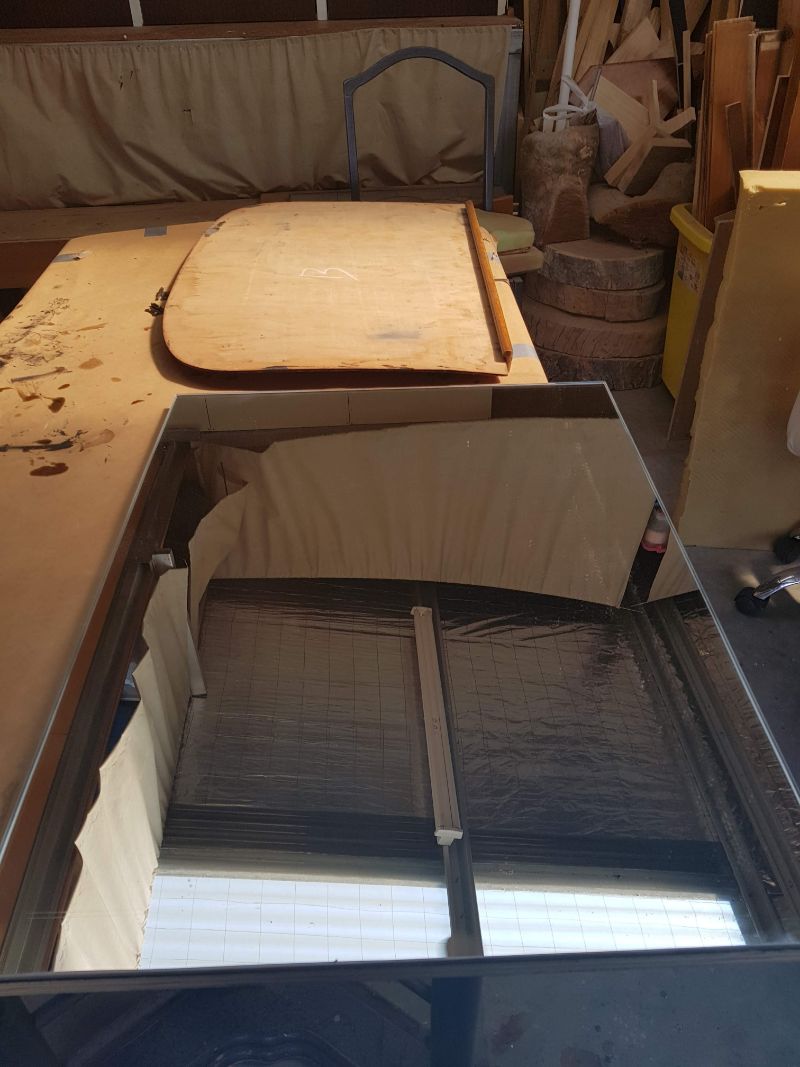 I cut a new piece of plywood to the size of the mirror and mounted it back onto the dresser. If your hardware is all rusted and painted you can still use them, they will just need to be cleaned up using a method I used in this project.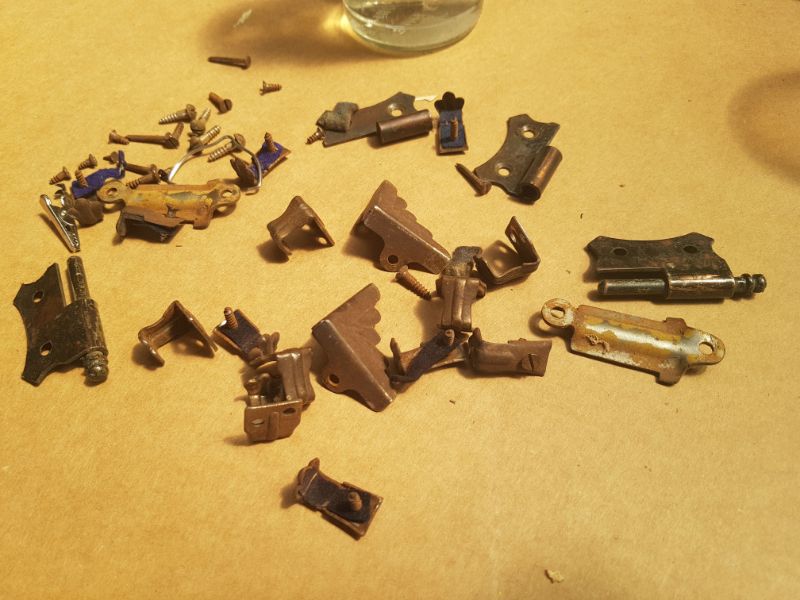 I stained the back because my OCD would not let me leave it as it was. ha ha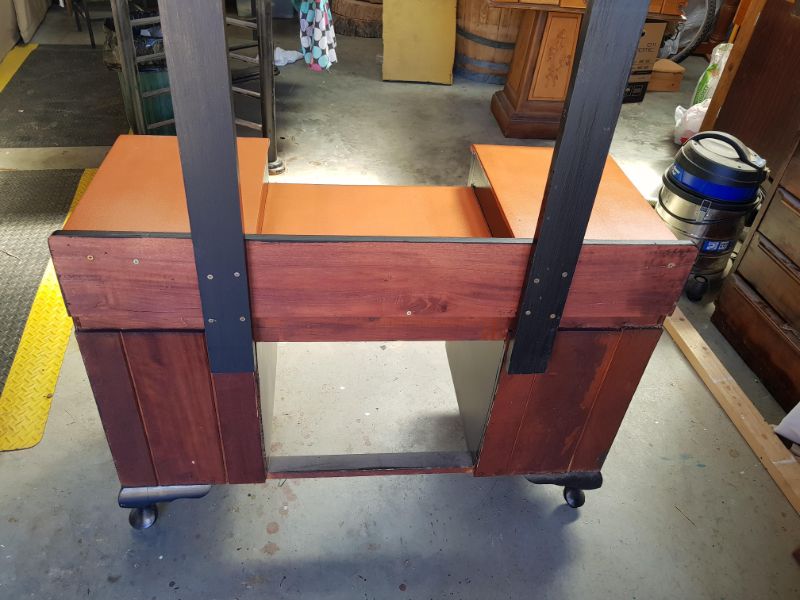 Completed Marilyn Monroe decoupage dresser
This Marilyn Monroe dresser went to a huge fan who loved her. I must apologise for the photo quality, my home is too full to take photos of large furniture inside and my garden was died due to the drought. So my tree and washing line was the best I had. Haha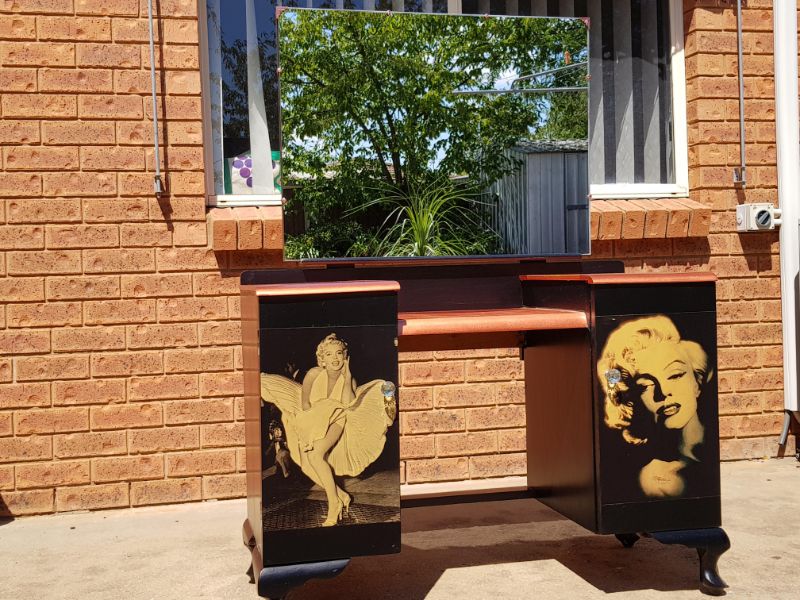 More dresser makeovers you may like
Would you believe the dressers below ended up as good as new, you can see the outcomes in the links above each image?
Tips for restoring an Antique Dresser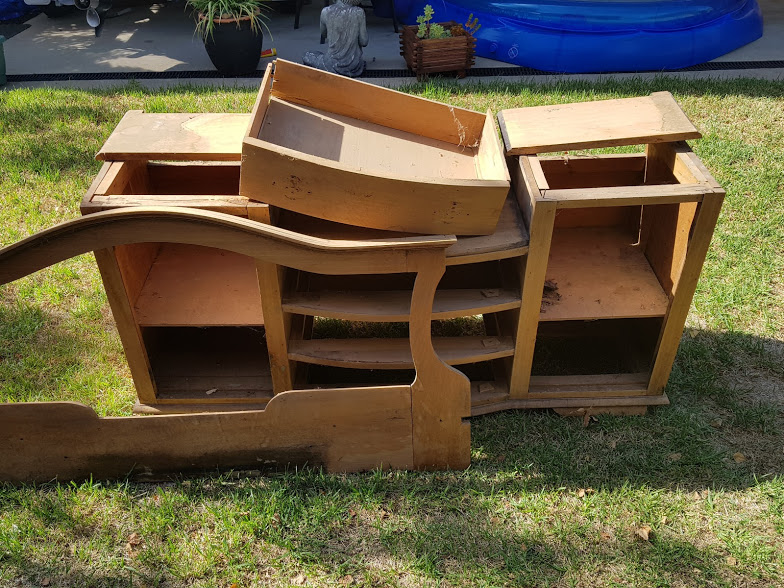 Dresser gets a geometric makeover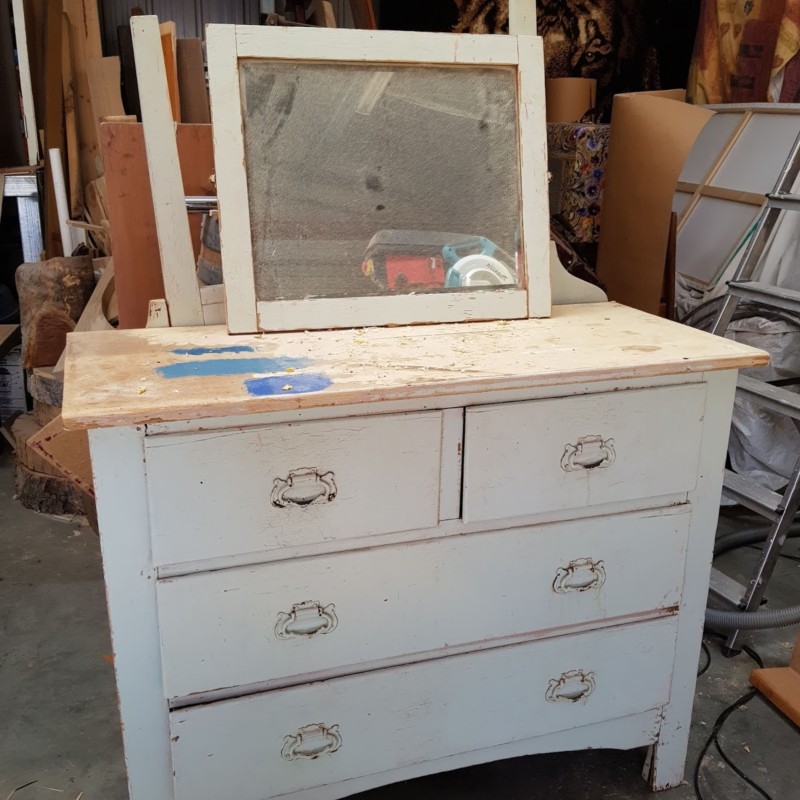 More about IBC
If you follow my blog you will know I am part of IBC (International Bloggers Club) which is a group of talented bloggers from around the world. We have members from Spain, South Africa, Australia, the United States, and Canada. Each month we come together and create a project with a common theme.
If you missed last month's "Sweater Challenge " theme here is the link to my Steampunk gnome doorstop.  The contributions from my fellow bloggers for this months challenge are listed below, please feel free to jump over and give them some love.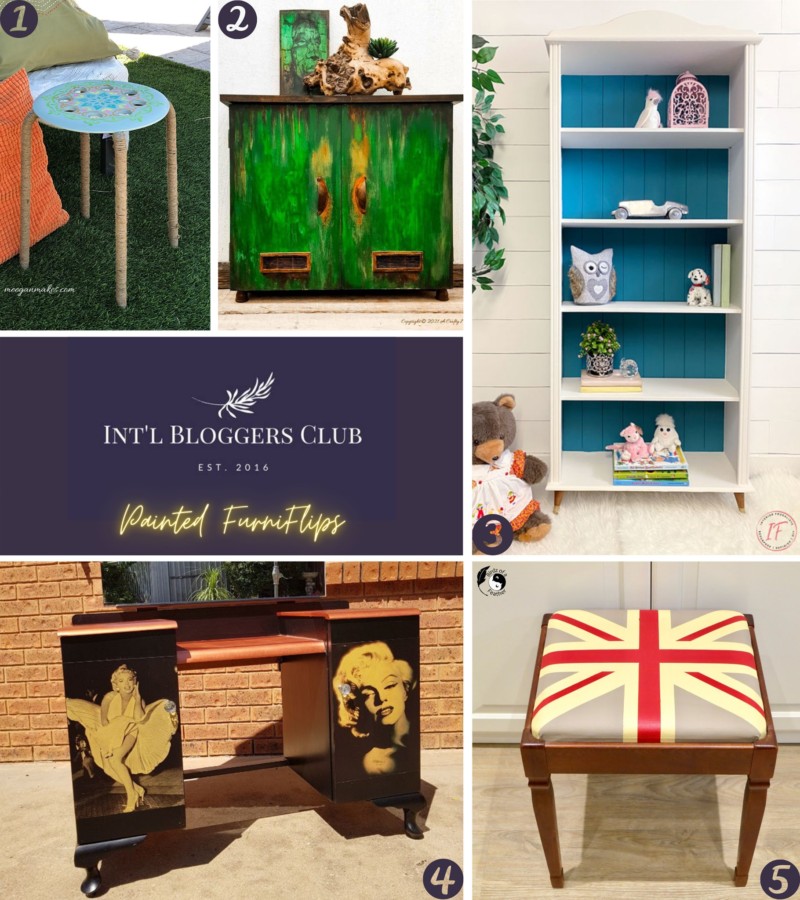 Projects
Meegan Makes| Ikea Marius Stool Makeover
A Crafty Mix|Melamine Faux Distressed Metal
Interior Frugalista|Mid Century Modern Nursery Bookcase Makeover
Me
Birdz of a feather |Painting Vinyl Fabric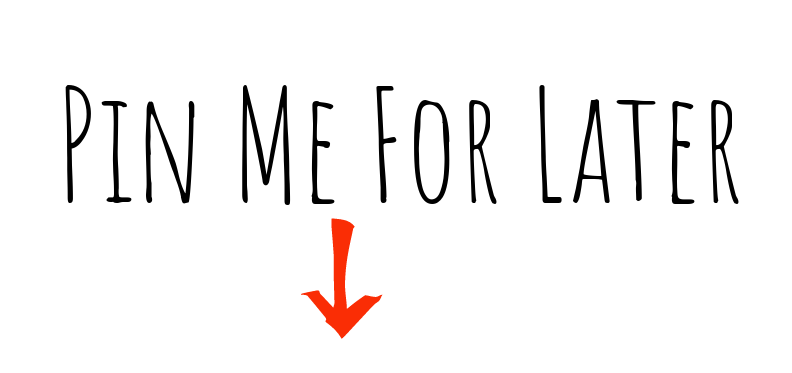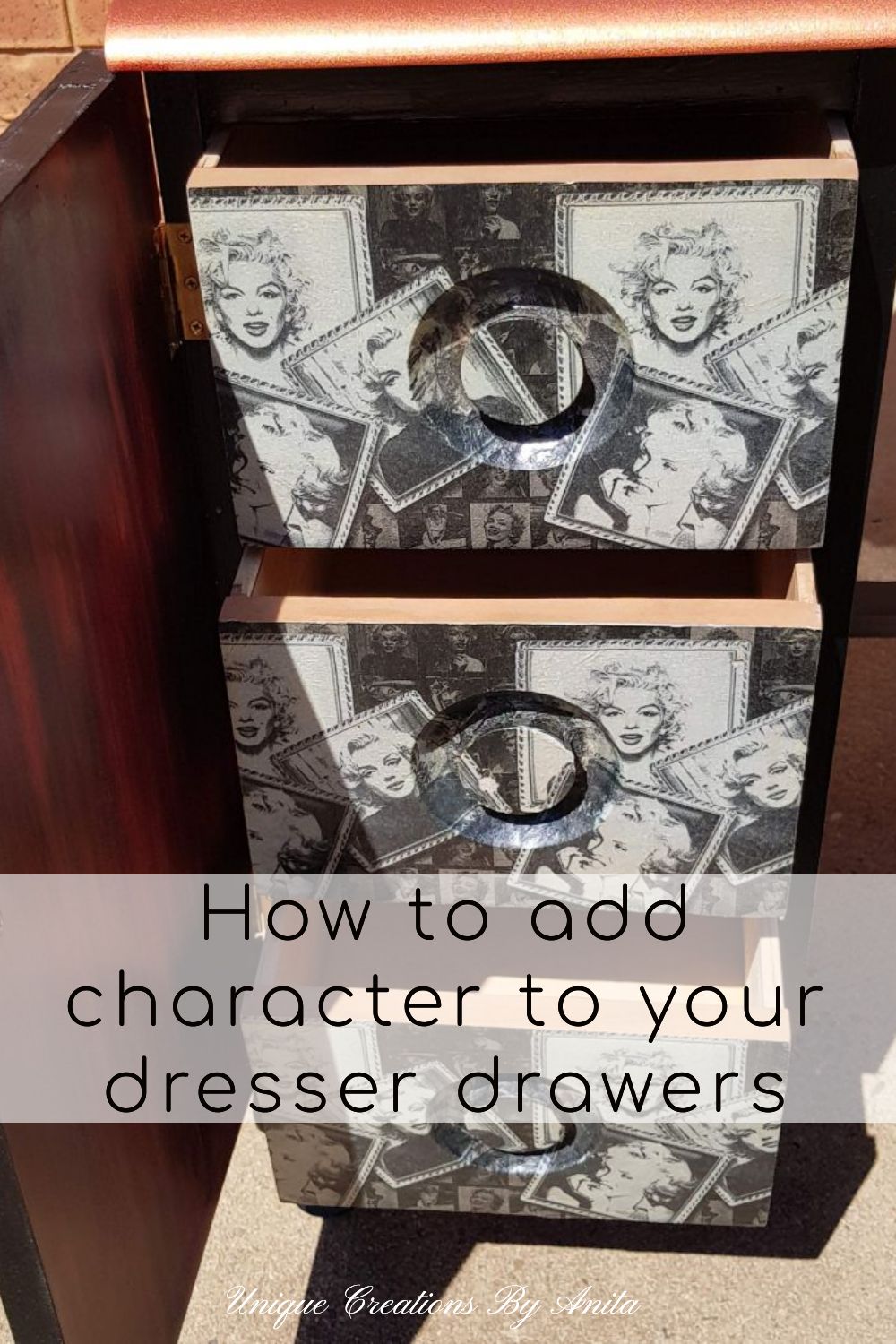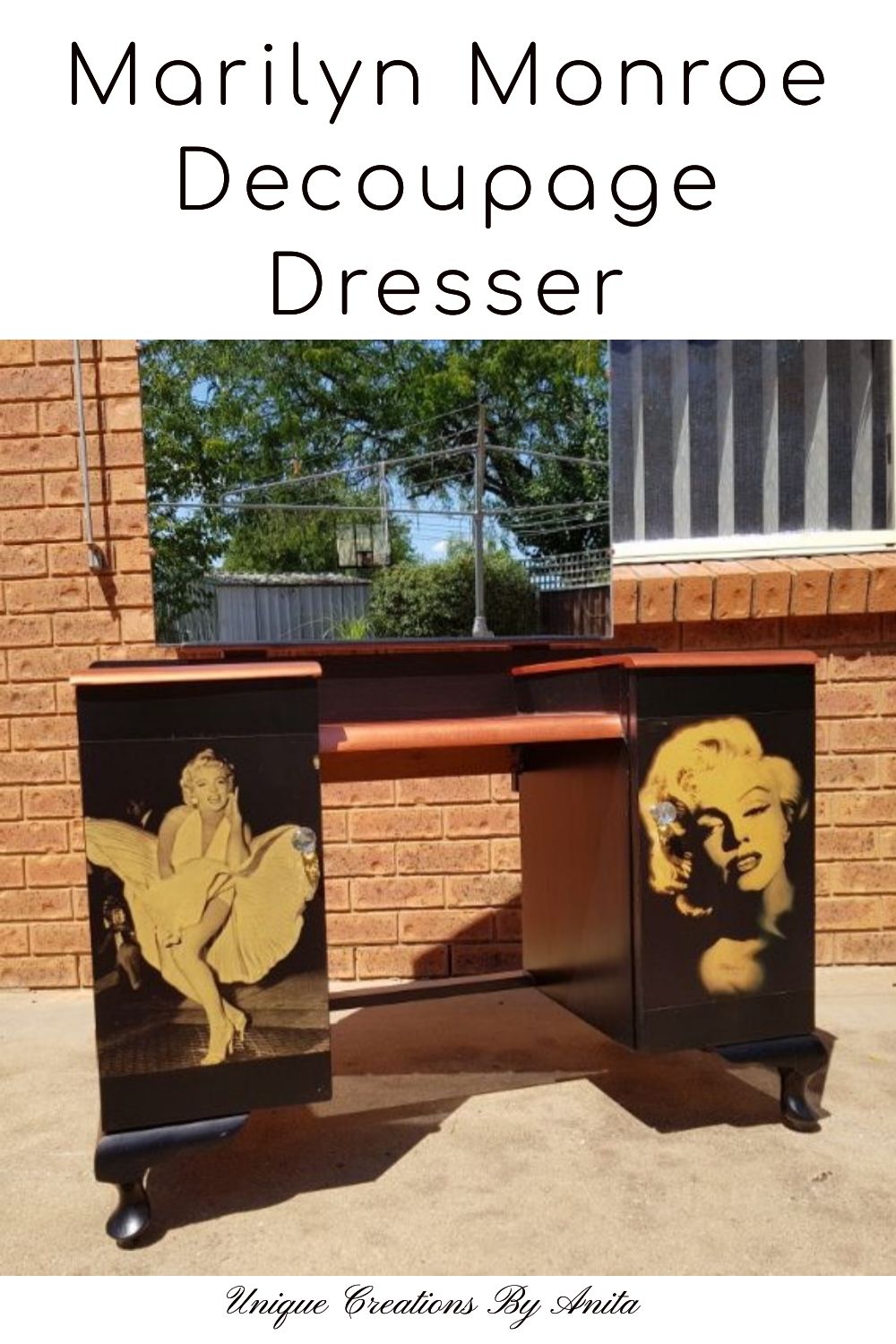 If you are looking for any of the items used in this project, please consider using our links. By clicking on the links we will earn a small commission at no extra cost to you.  Which helps us come up with new and exciting ideas to share with you. Please feel free to share or leave a comment we would love to hear your thoughts.