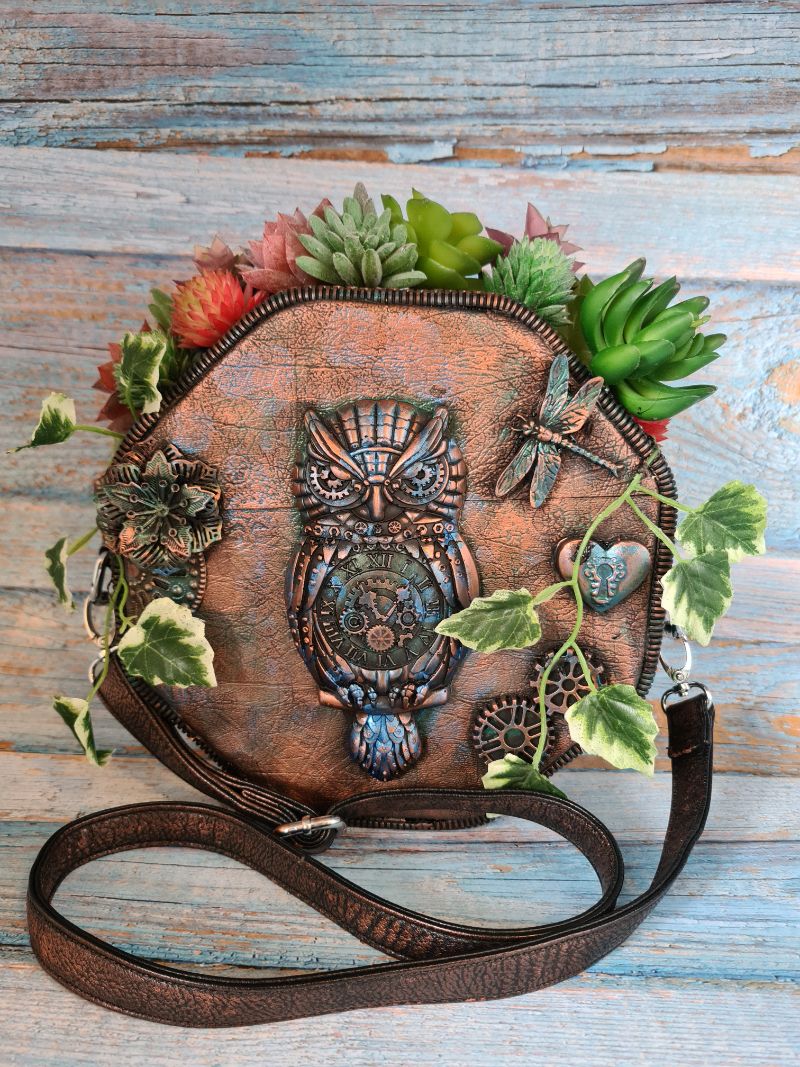 My idea for this project was to make a fun planter from a recycled chocolate tin.  I am really hopeless with watering plants and thanks to my destructive dogs I can not have nice planters in my garden. So my idea was to have an indoor planter with artificial succulents.  Because the plants would not need watering, I got the idea to add a secret storage compartment inside the planter.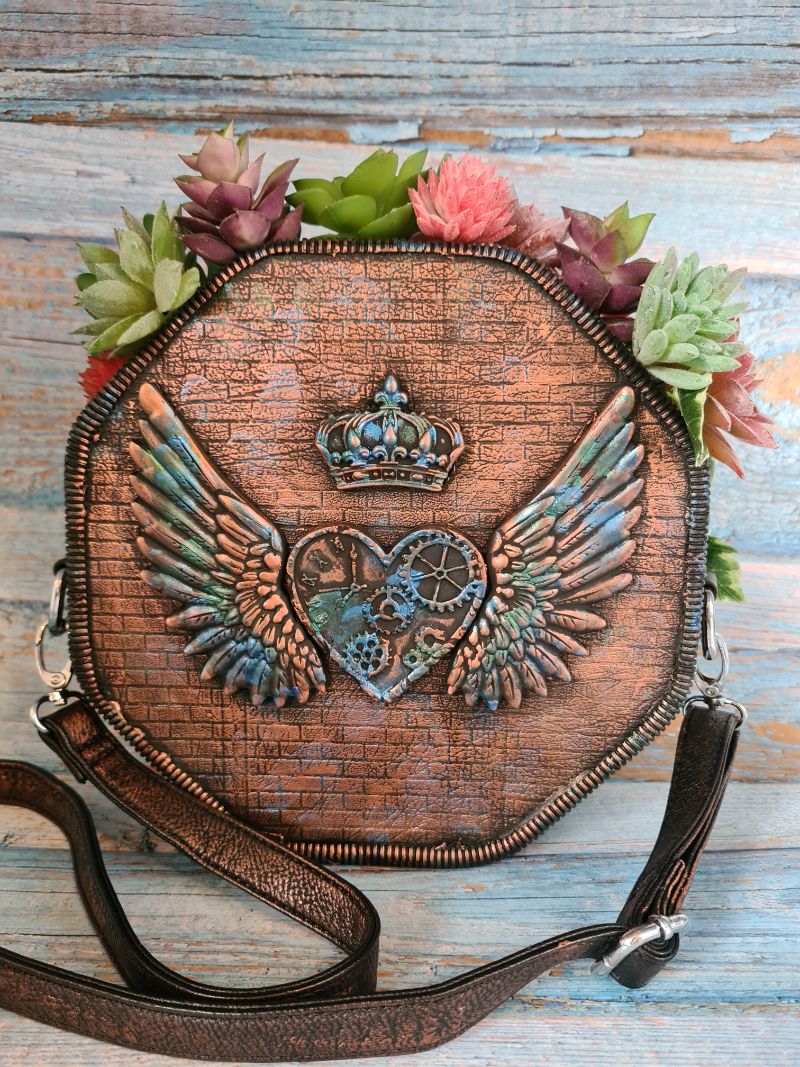 While I have no use for a planter with a  secret compartment, I am sure there are some teenagers out there that would love this idea.  Staying with the theme of my website, I also tried to make most of the planter out of recycled materials I had at home. I  wanted to create the planter to look like a handbag so that it can be hung on a wall or from a hook in the roof.
It is also time again for our next IBC Blogger challenge.  This month the topic is "Funtabulous planters". More about IBC at the bottom of this post.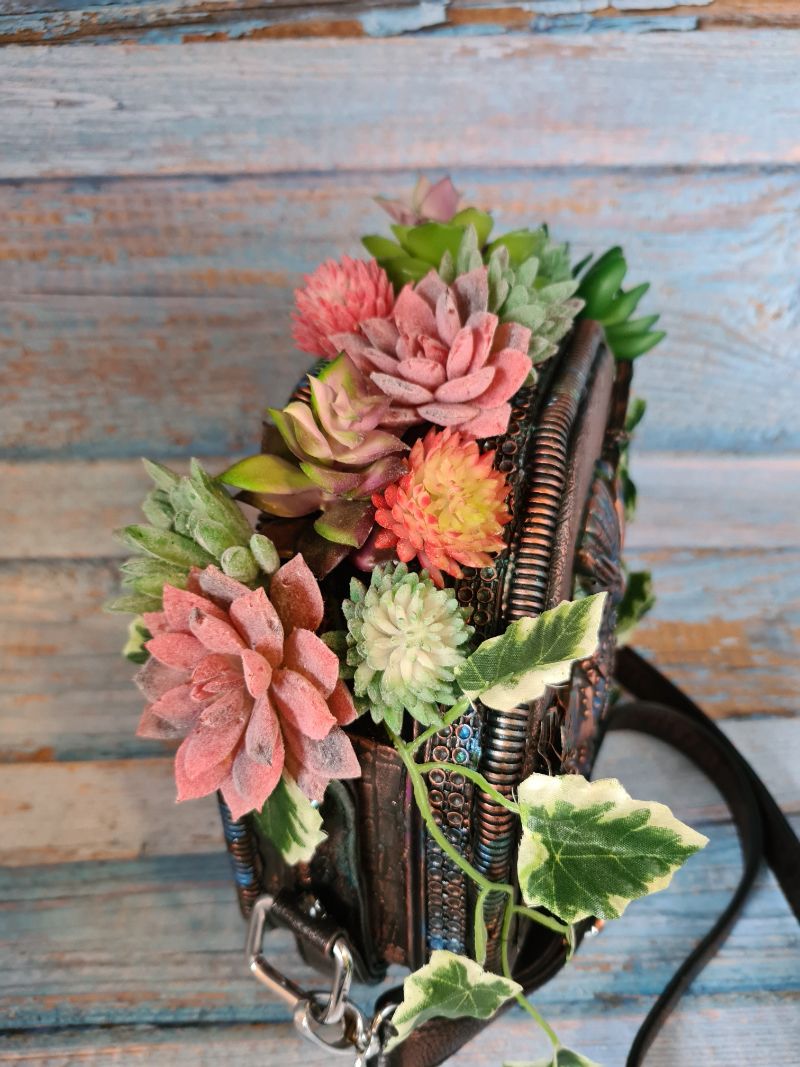 How to make a planter with secret storage
*This post may contain affiliate links. This means I earn a small commission on links used at no extra cost to you. Please see my disclosure policy for more information.**
Find a suitable container
For my Planter, I used a recycled quality street chocolate tin. You can use just about any tin, I liked this tin because of the shape. To cut an opening I used a knife to add a hole and used these cutters to cut the tin.   I only cut away a gap around the top.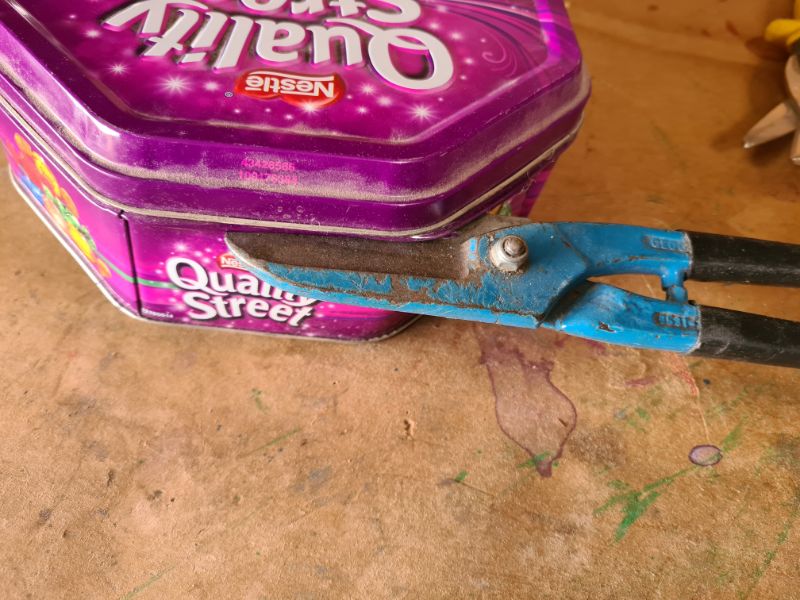 You will end up with some sharp edges which you can fold back using pliers.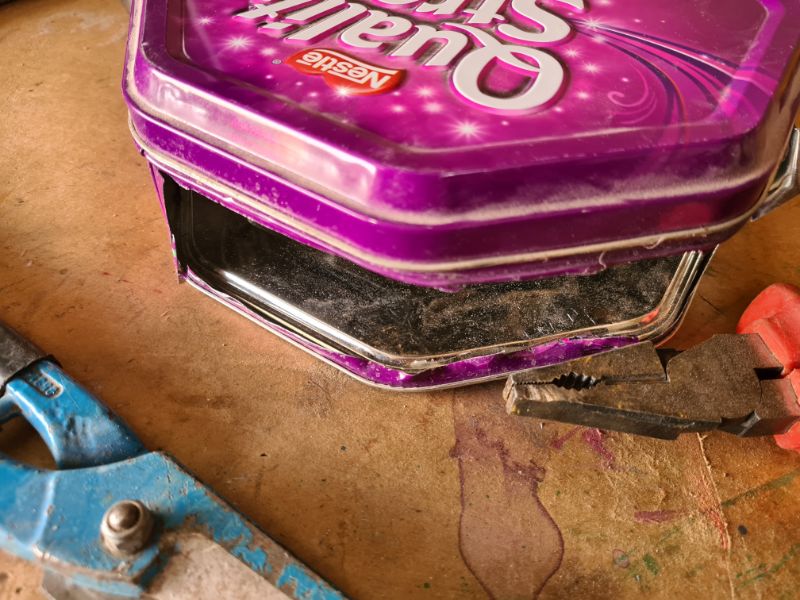 Decorate the tin
You can decorate your tin to suit your decor. If you want to duplicate mine, here is how I made it.   I recently made a project where I embossed aluminium soda cans into wall art.  The effect was so cool I wanted to see if I could emboss faux leather
to cover this planter. I started by adding so cardboard to both sides of the tin to smooth out the surface.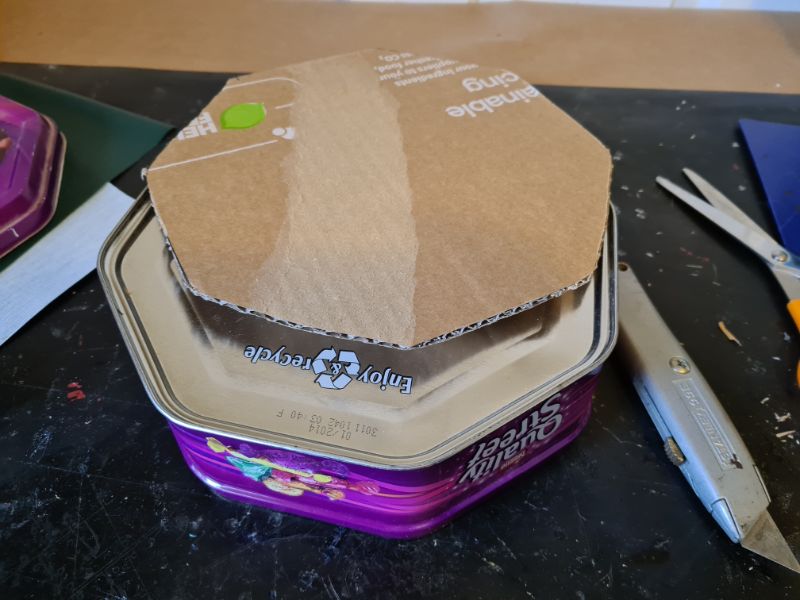 Embossing the faux leather
The embossing machine
I used is just a cheap and cheerful one that I bought secondhand from Facebook.  I have bought a few different embossing folders
since my last project which I used in this project. It is as simple as putting the faux leather in the folder and putting it between the plates.  The plates are then fed through the machine.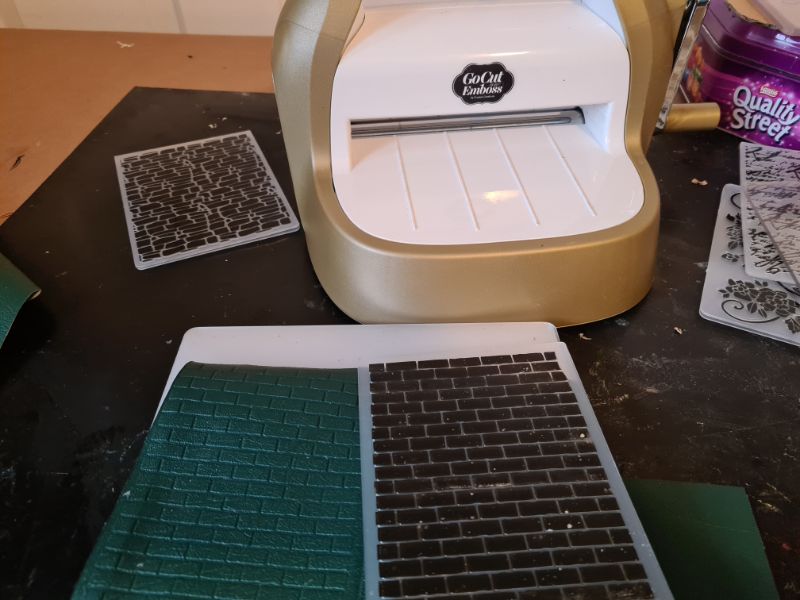 I embossed enough leather to cover the back in the brick design.  The leather was attached to the cardboard using "The ultimate" glue. 
This is my go-to glue for all my mixed media projects.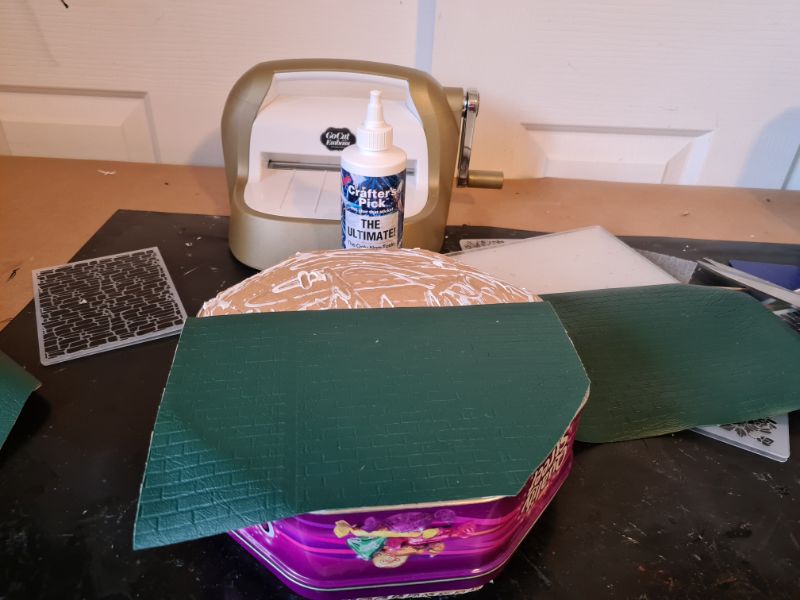 To cover the sides of the planter I used thick brown paper which I embossed with a cobblestone design.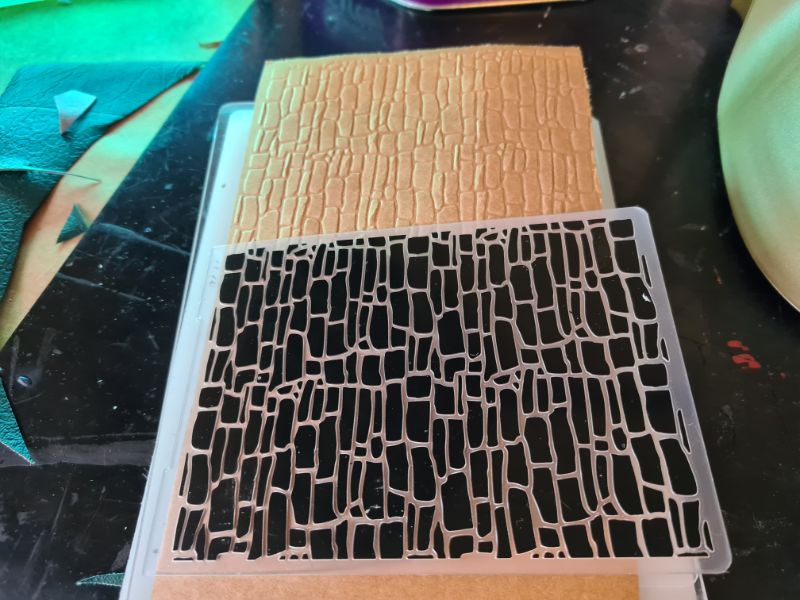 If you follow my blog you will know that I am steampunk mad.  I was so determined to stay away from steampunk for this planter but I still ended up with steampunk elements to it.  The faux leather on the front was embossed with some steampunk designs. 
To tidy up the edges I used some split conduit from my husbands' toolbox.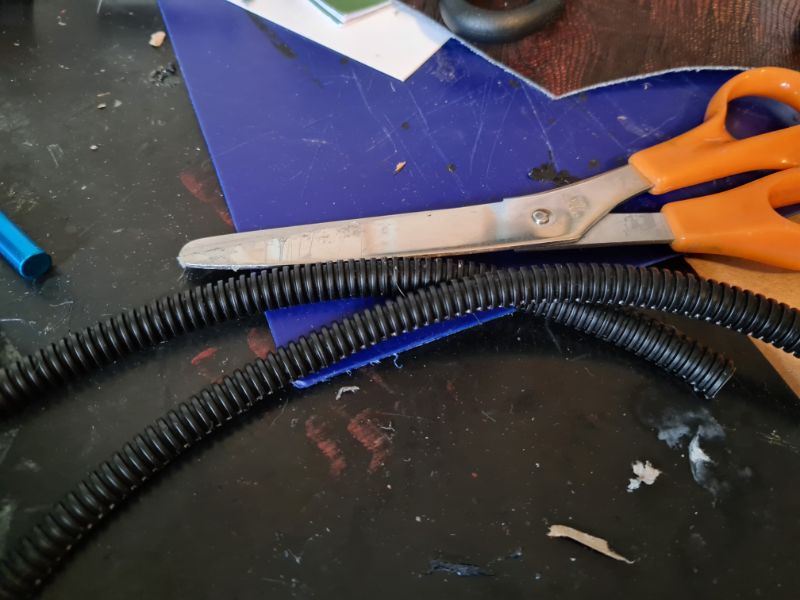 I cut it in half again and glued it around the rim using hot glue.

Making the embellishments
I make all my own embellishments using moulds and resin. My favourite brand of moulds is the stamperia
range because they have the nicest steampunk range.  These moulds are all part of that range. I generally use regular resin but I wanted this to be a quick project so I used the UV resin
that dries in minutes. You will need a UV light
if you buy this resin.  I use the UV light from my gel nail kit.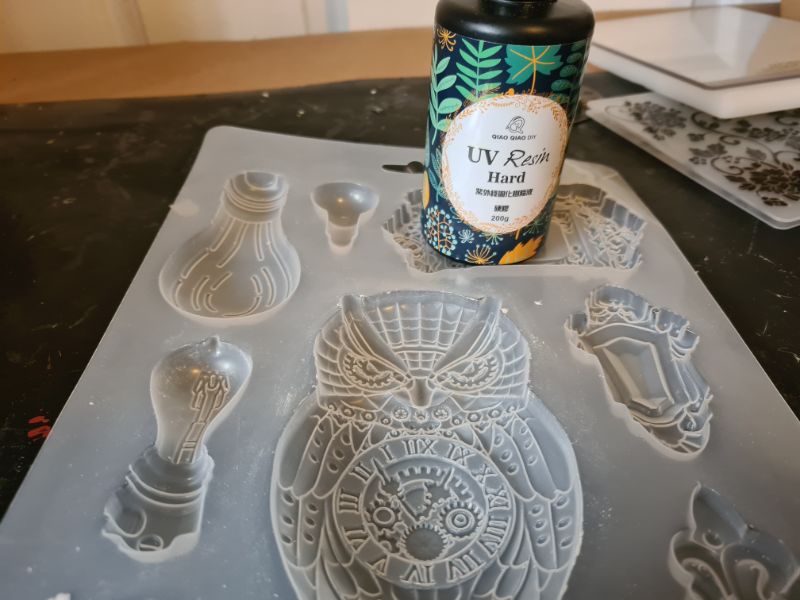 I used hot glue to attach the resin mould.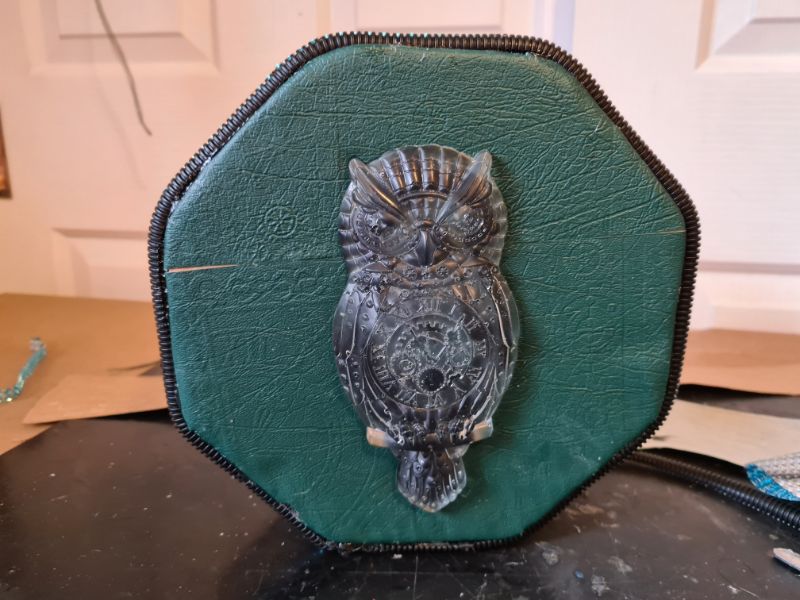 If you still have any gaps you can fill them or paint over them. It does look a mess now, but with mixed media art, you have to try and ignore that for now.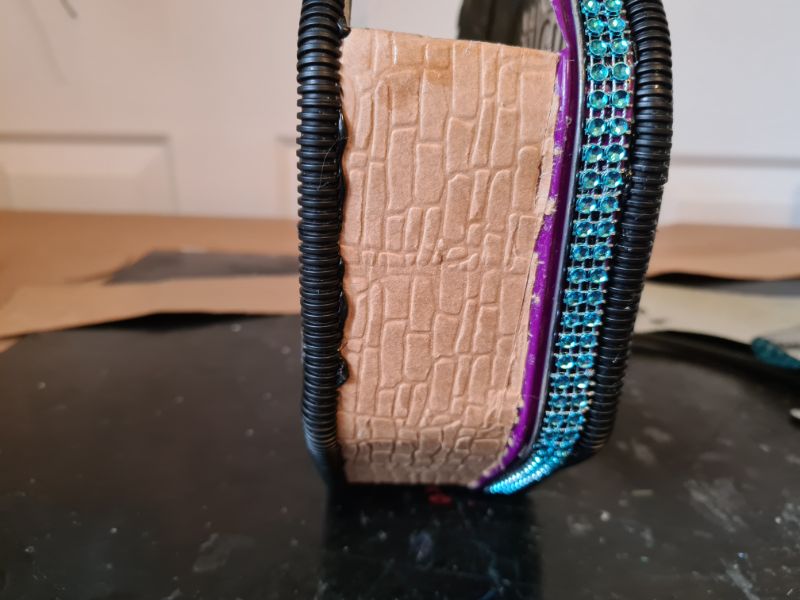 Painting the planter
You can paint everything black using gesso
or black acrylic paint
. To make all the detail stick out I used some copper wax paste
. To apply the wax paste you touch the surface of the wax with your finger and rub the wax across the raised surface of your planter.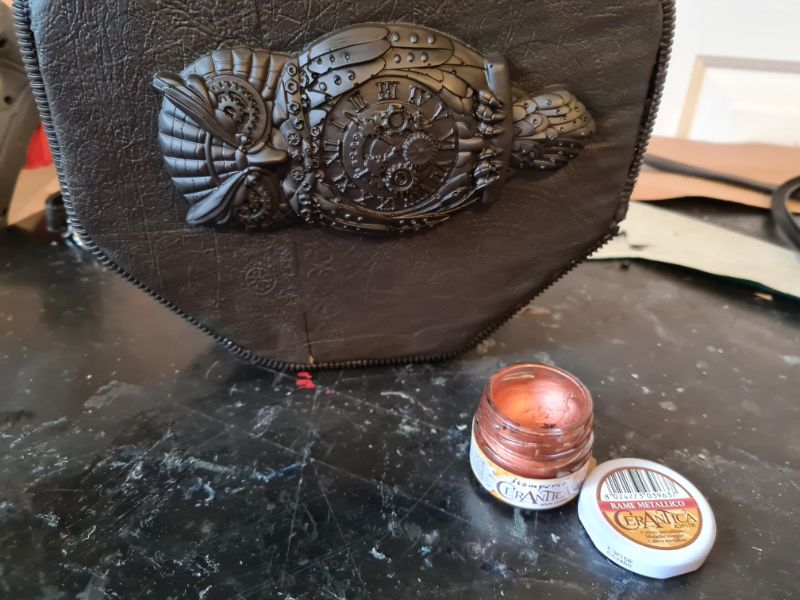 I was not happy with the look so I added some more embellishments to the front and the back.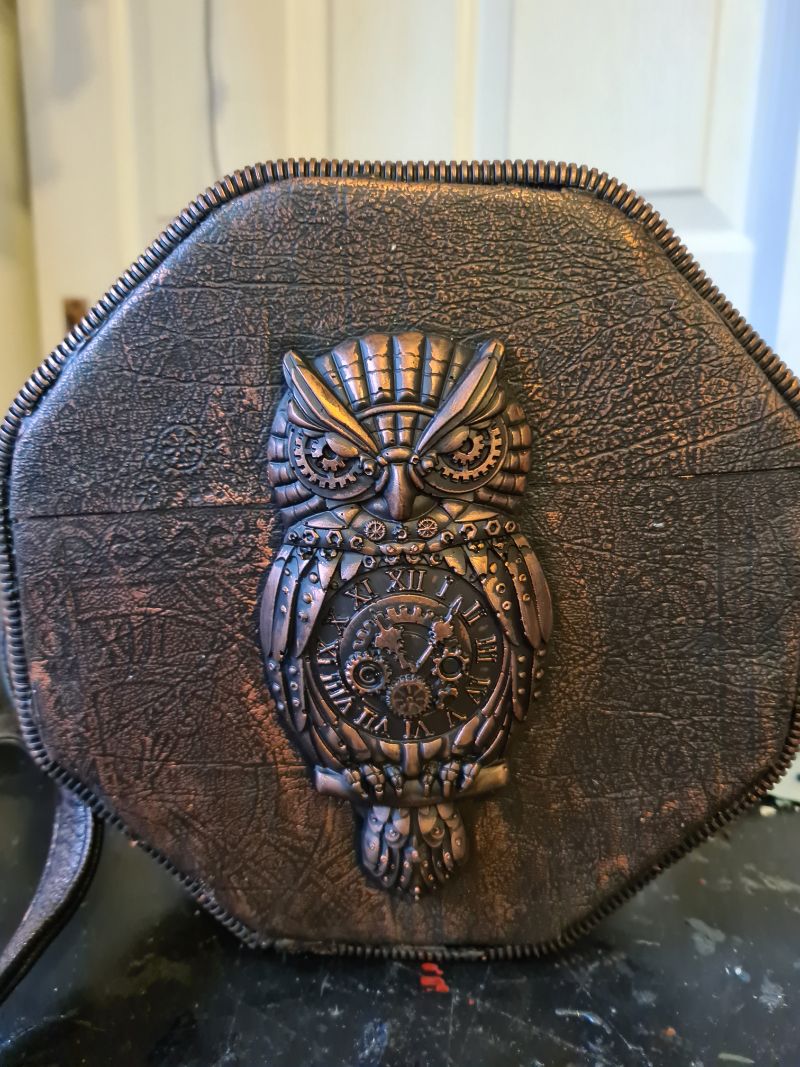 The great thing about mixed media is you can always keep adding to the planter at any given time.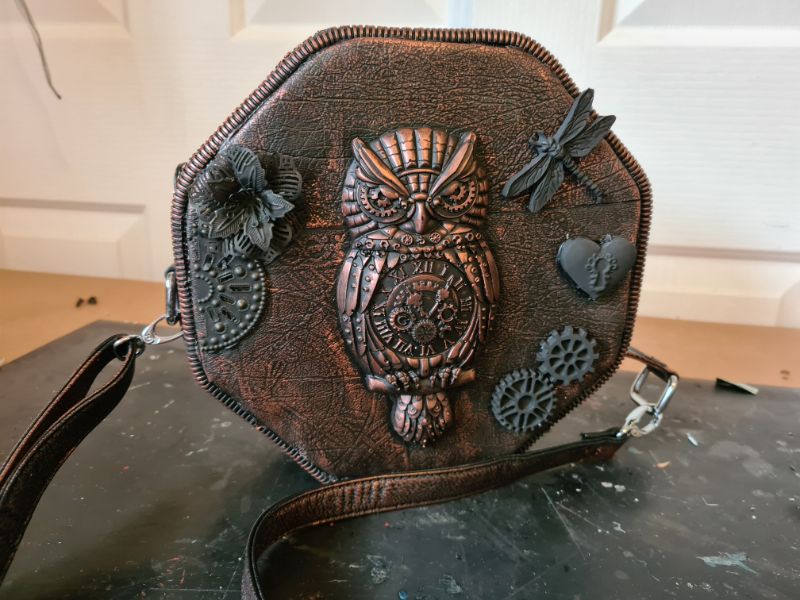 You just need to paint it black and start again if you are not happy. My original idea was just to have the copper wax colour, but I felt it looked boring so I added a couple of other colours.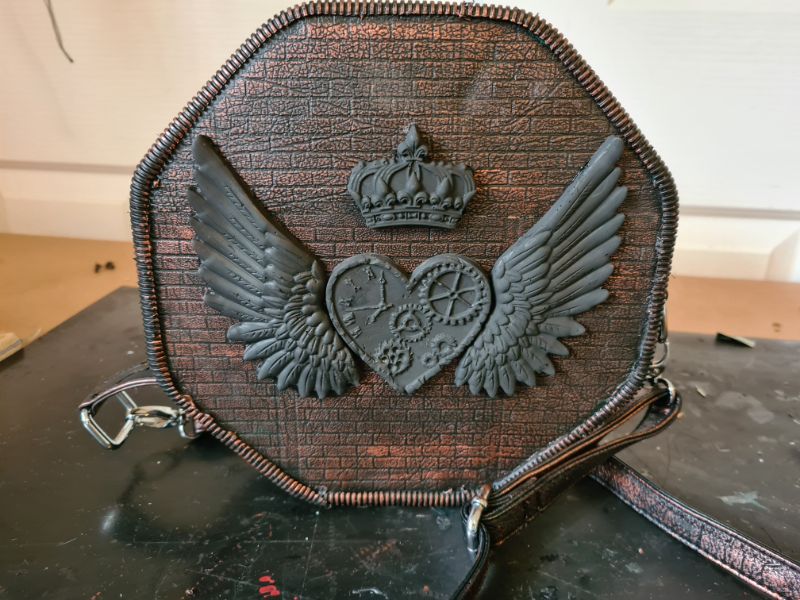 To apply the paint you can use a small makeup sponge and dip the tip into the paint and randomly dabbed some colour all over the planter. The colours I used is Art alchemy emerald green
and deep waters
which is blue.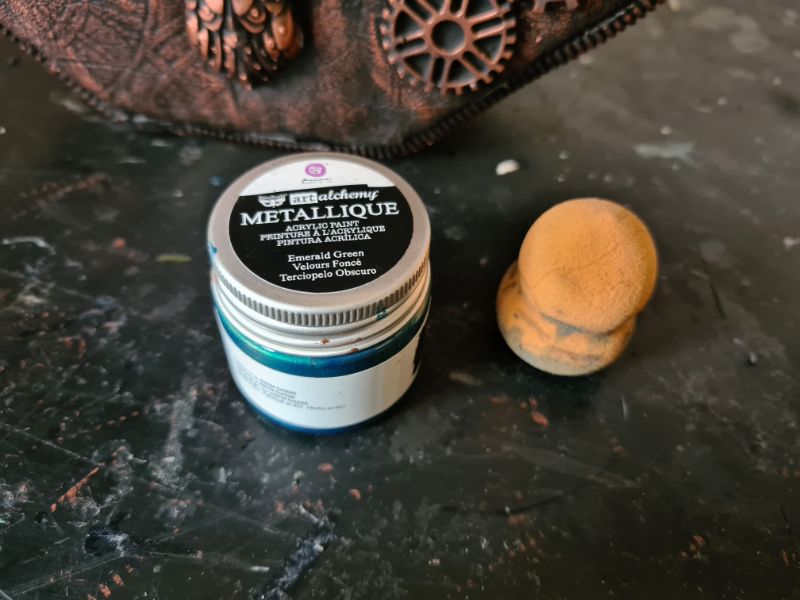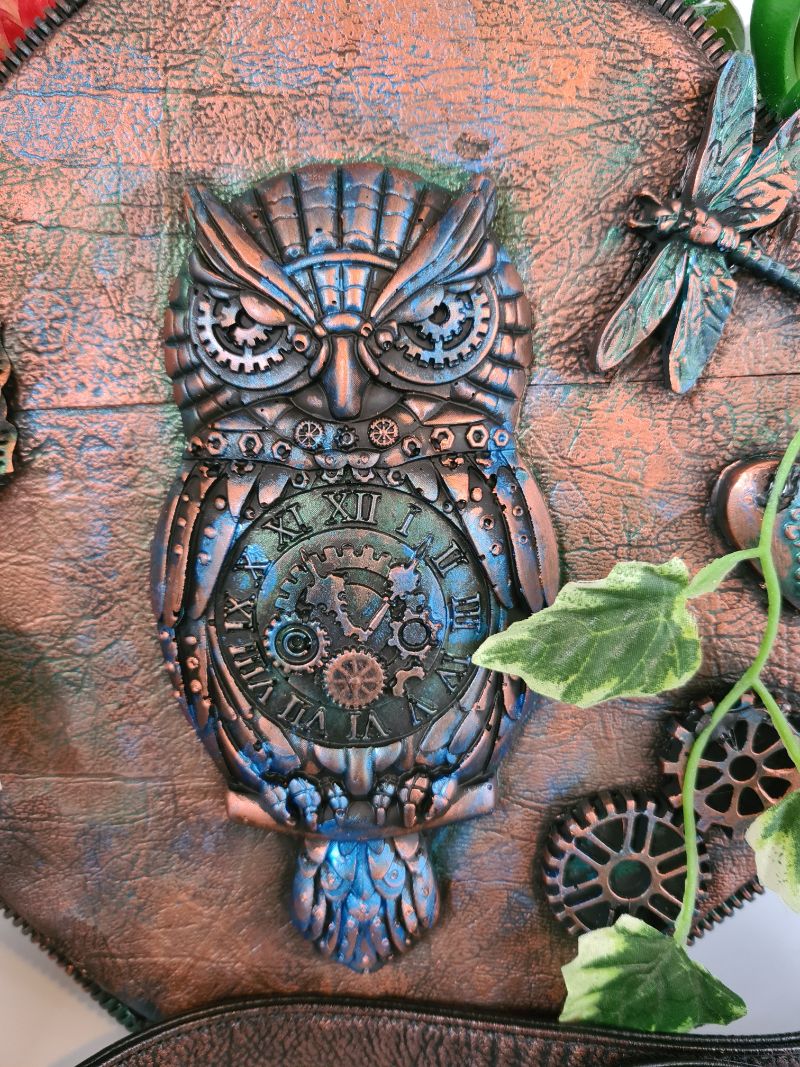 Adding some straps
The straps for this project were taken from an old handbag that I had at home.  I would usually go to thrift stores or charity shops and buy a cheap one if I did not have one. The straps were screwed in at the top with a stud and the rest was glued using hot glue. I also added some copper wax to the straps so they blended in with the planter.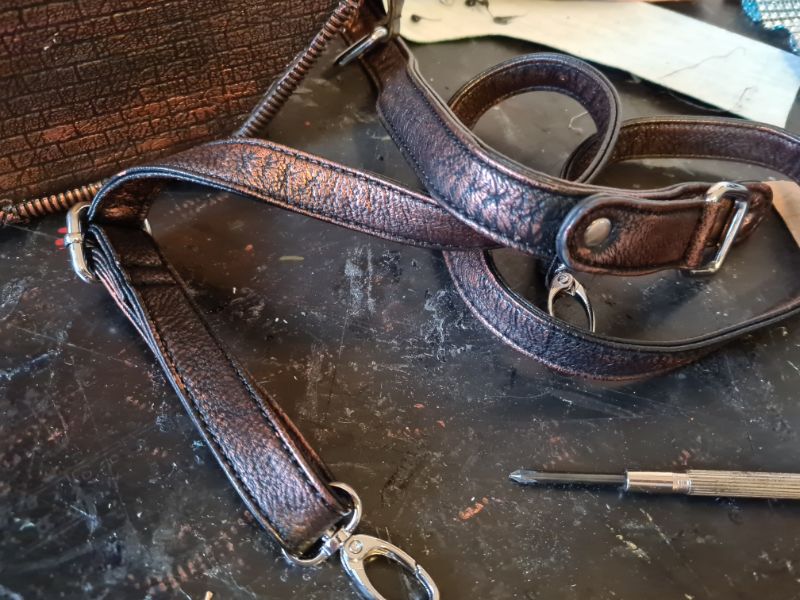 Adding the flowers
You can use the foam they use for flower arranging to go inside the planter.  I did not have any so I use some old styrofoam packaging. If you want to add the secret storage you only need enough to cover the top gap that you cut out.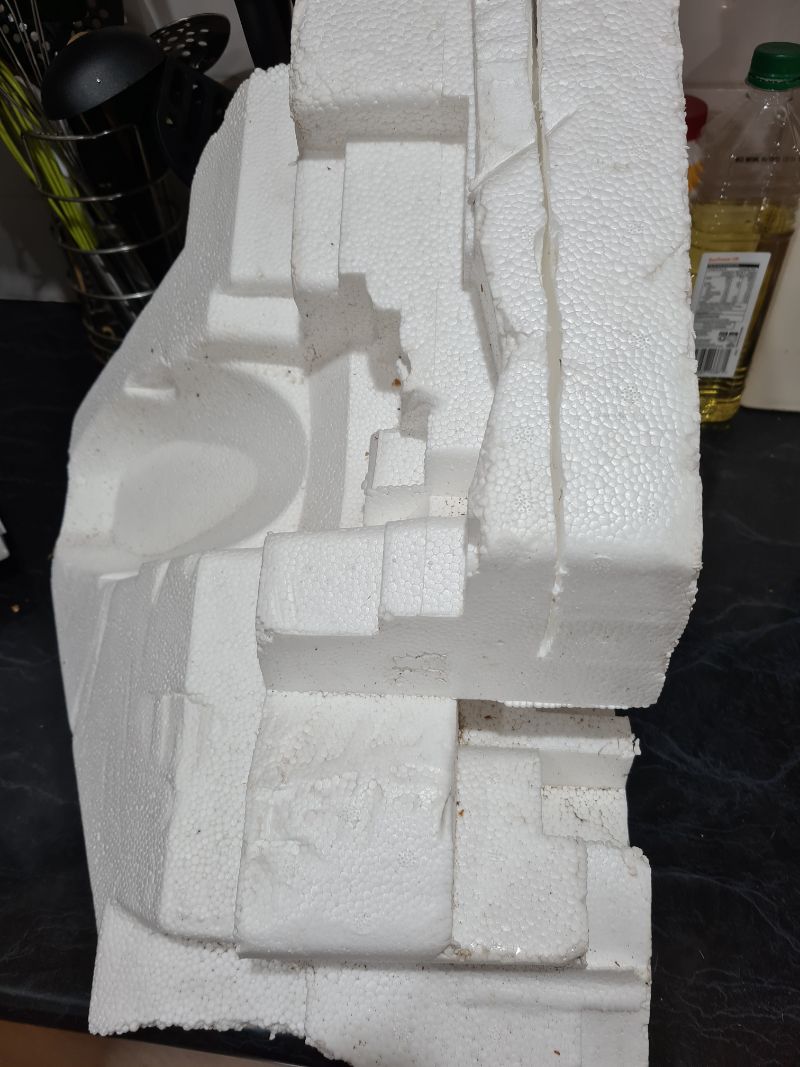 I used an old butter knife that was heated up on the stove, the knife literally cuts the styrofoam like butter.  I would not recommend using a good knife because it could damage your knife like this one.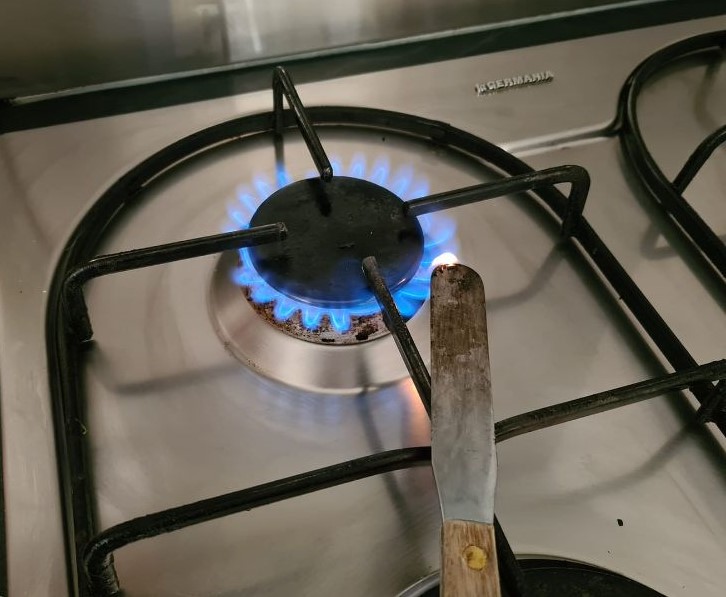 The rest of the gap will become the secret compartment. You can paint the styrofoam black for a better cosmetic look.  Once the paint is dry you glue the styrofoam inside the tin and put the planter back together.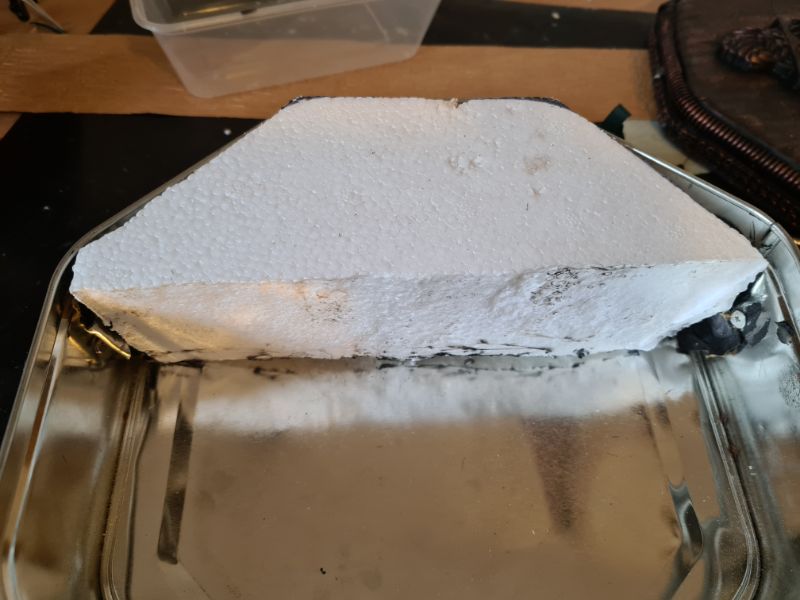 Adding the succulents
I used fake succulents
for this project so I did not have to look after the planter. You can arrange the succulents
by pushing them into the styrofoam, you can also use some hot glue if needed.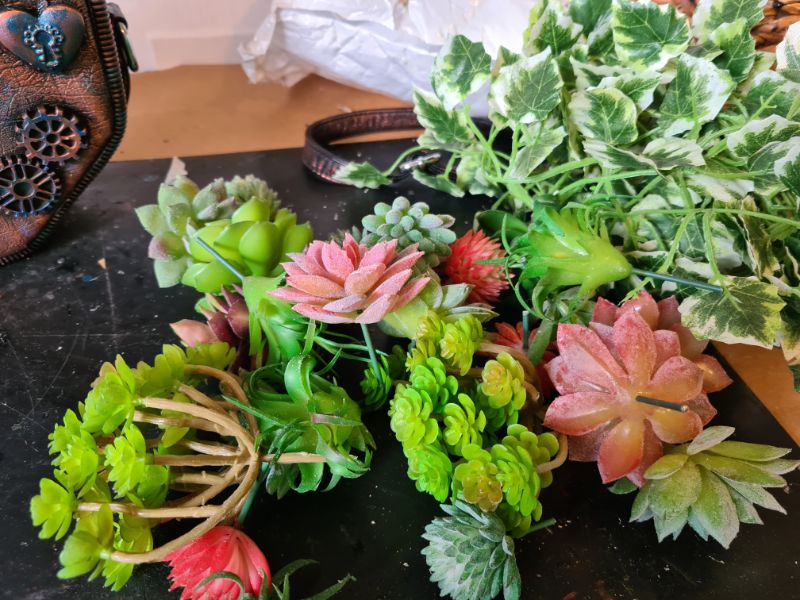 Lining the tin
You can add some fabric or paper inside the planter to make the secret compartment look more appealing.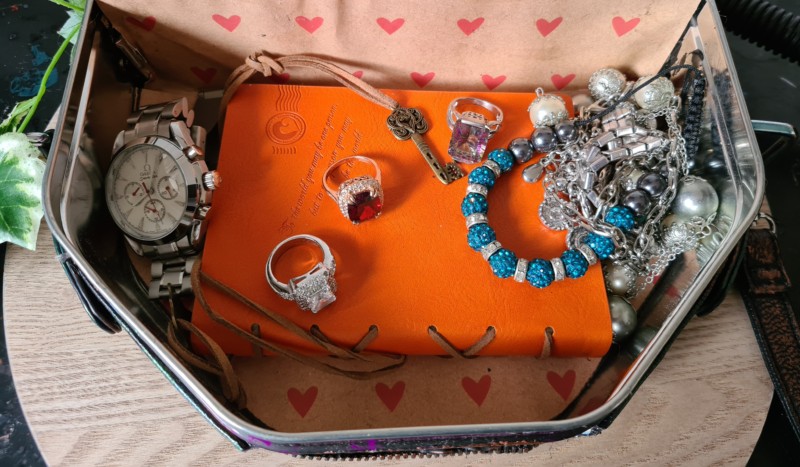 Completed planter with secret storage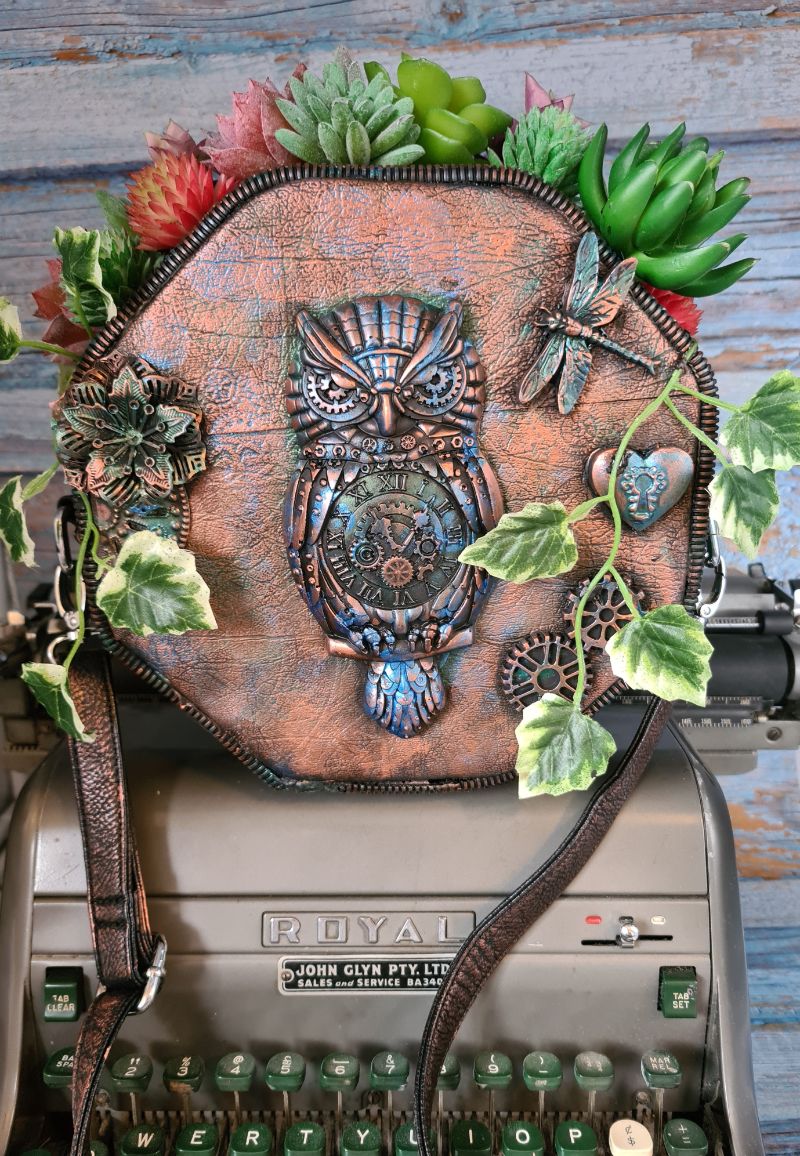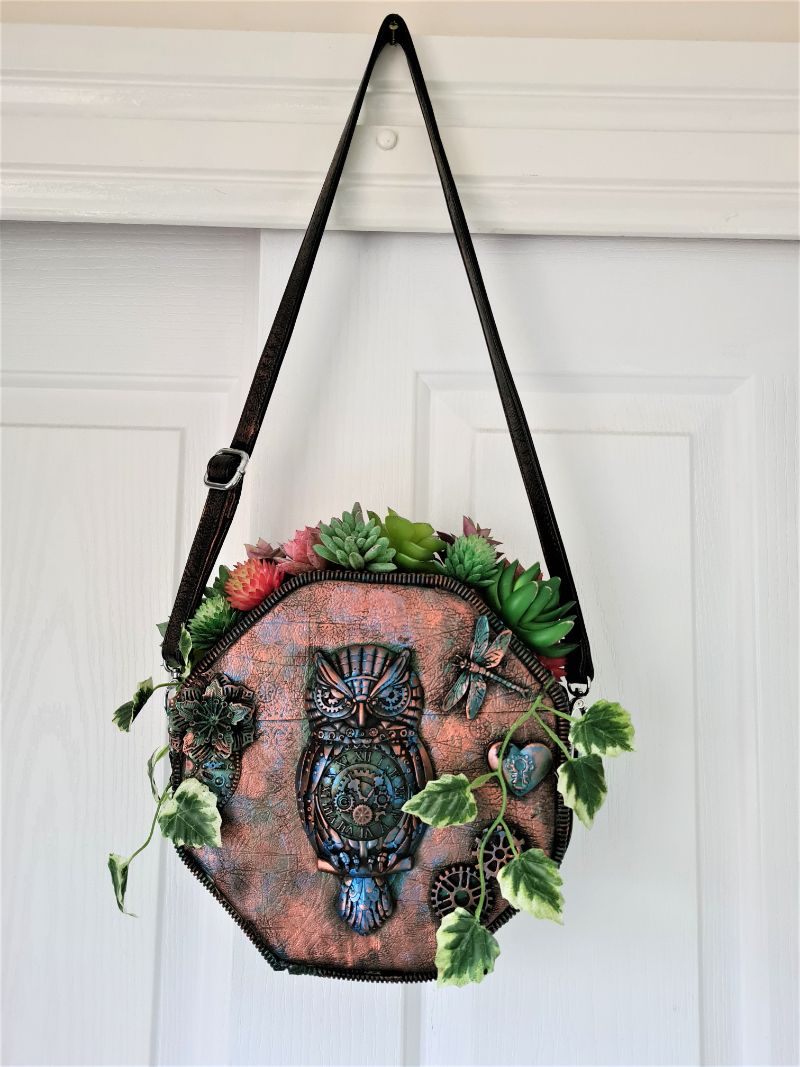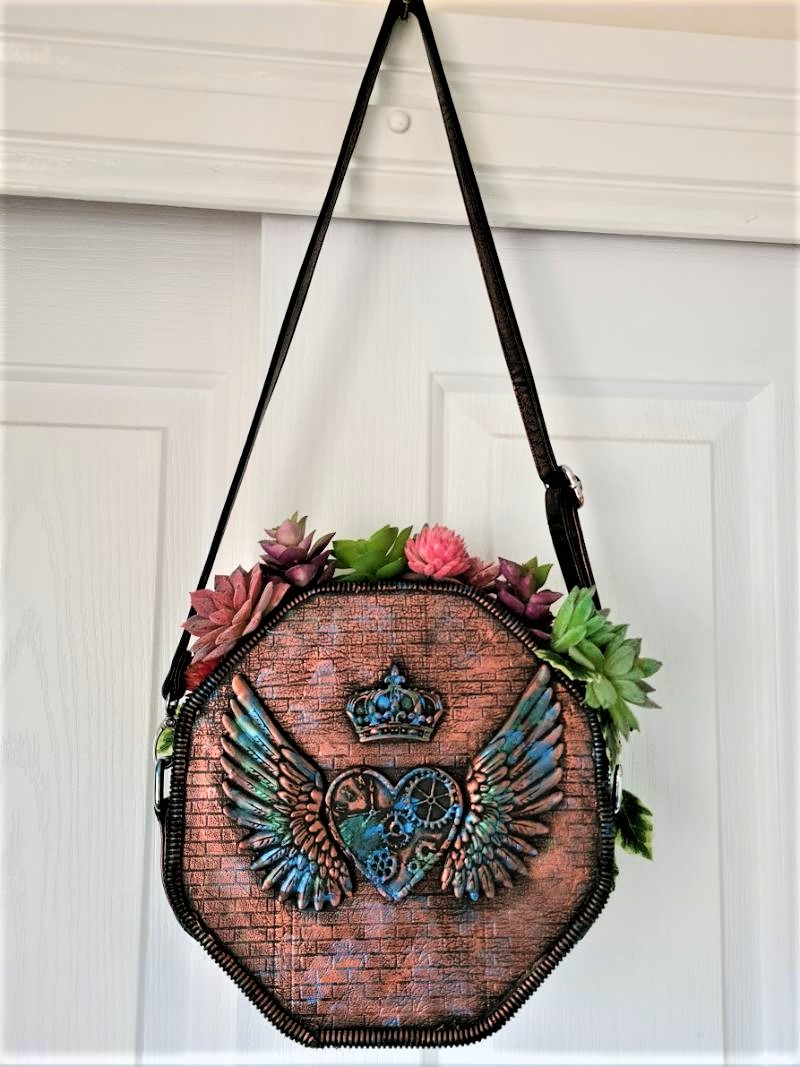 More Diy project ideas for you
Why settle for plain glass when you can add this really cool effect as I did on this succulent planter.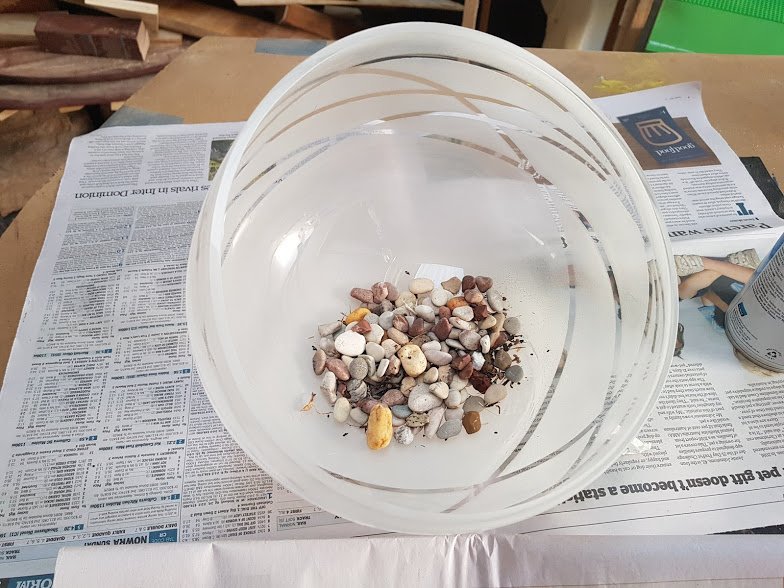 These super cute PVC pipe photo planter would make a perfect gift.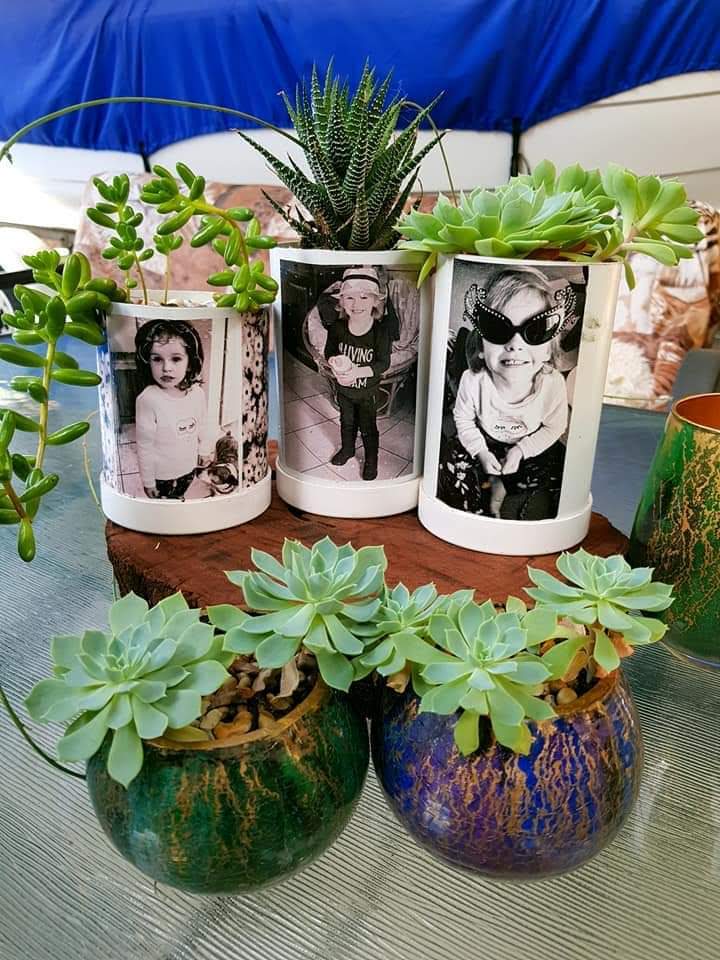 More about IBC
If you follow my blog you will know I am part of IBC (International Bloggers Club) which is a group of talented bloggers from around the world. We have members from Spain, South Africa, Australia, the United States, and Canada. Each month we come together and create a project with a common theme.
If you missed last month's "I can upcycle " theme here is the link to my Aluminium can wall hanging. The "Funtabulous planter" contributions from my fellow bloggers for this months challenge are listed below, please feel free to jump over and give them some love.
A Crafty Mix|Oversized Teacup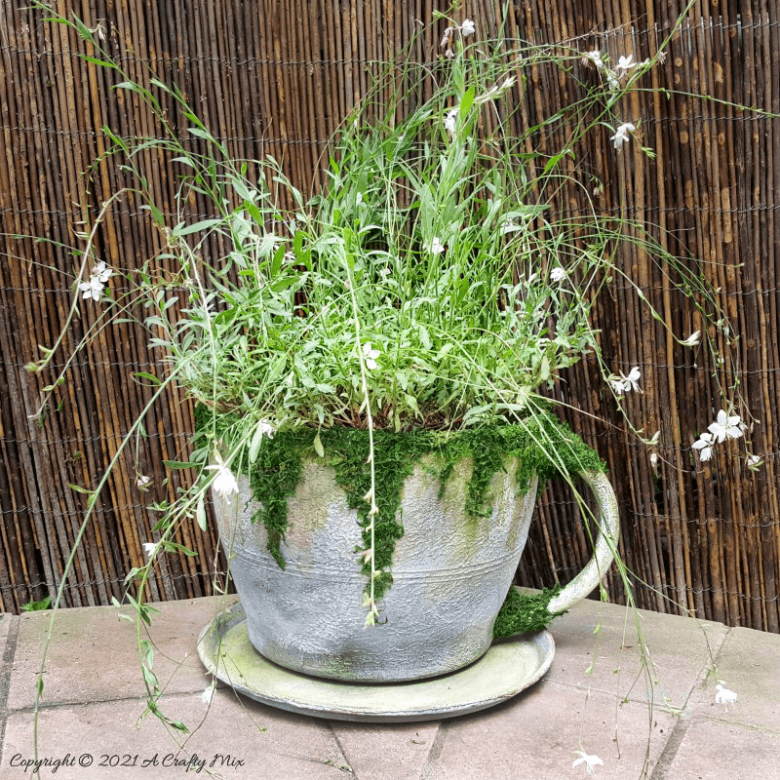 Birdz of a feather |Basketball Planter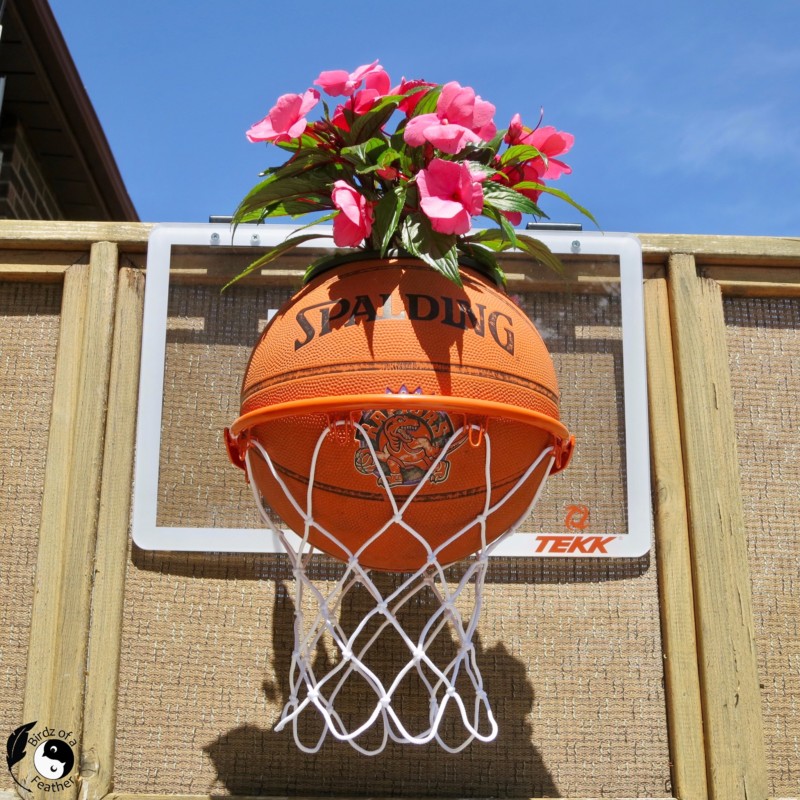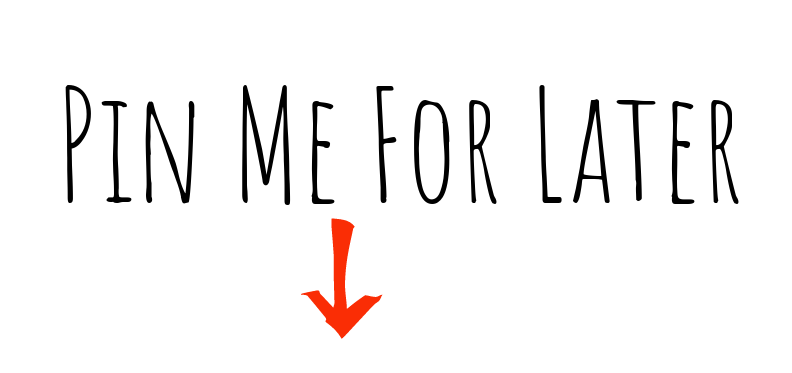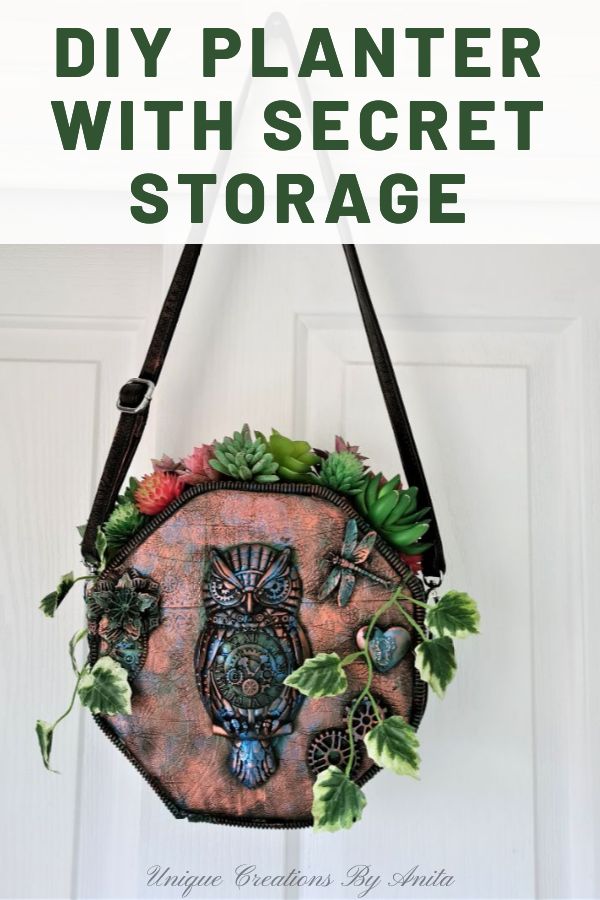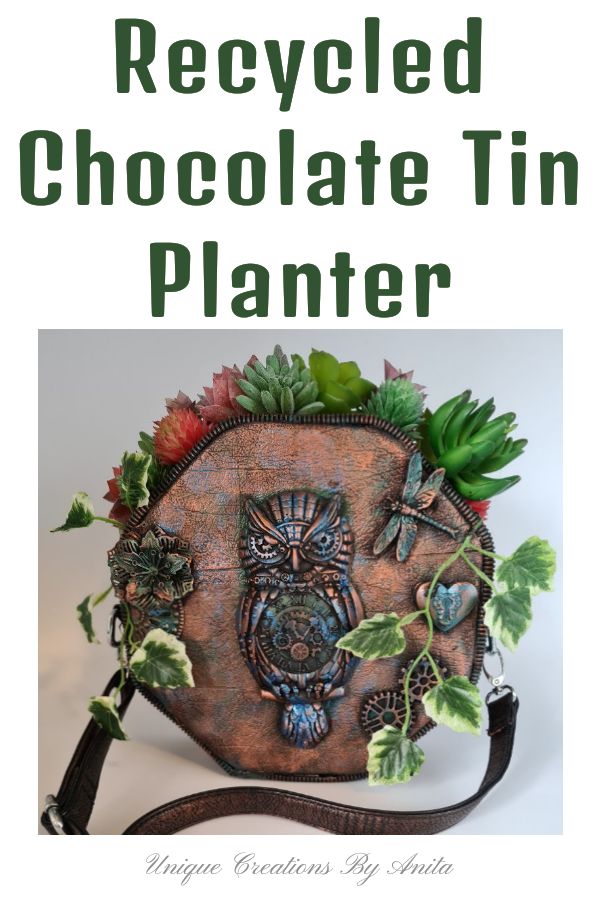 If you are looking for any of the items used in this project, please consider using our links. By clicking on the links we will earn a small commission at no extra cost to you.  Which helps us come up with new and exciting ideas to share with you. Please feel free to share or leave a comment we would love to hear your thoughts.