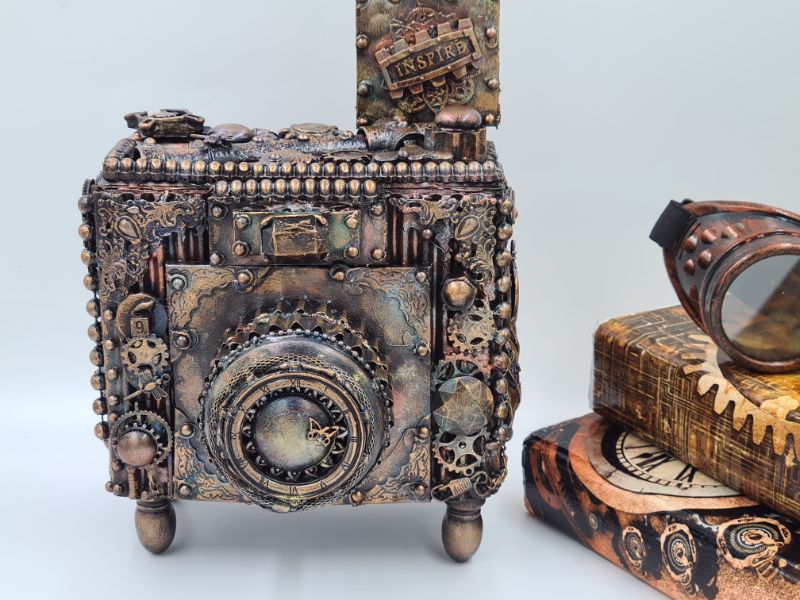 Do you look at photos from other DIY Bloggers and get photo envy?  I do all the time, they have such beautiful stage photos, they put mine to shame. In a bid to improve my photos I wanted to make some photography props for staging. Because I am steampunk mad at the moment, a steampunk prop camera was first on my list.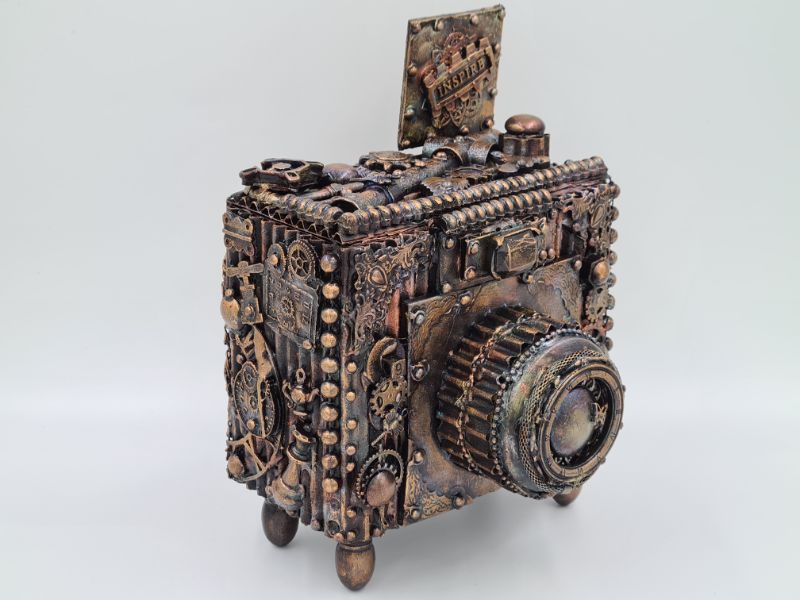 This Steampunk prop camera was made using mainly recycled materials that you will have around your home.  To finish it off I gave it a makeover using a mixed media art technique.  Most people are put off when they hear art technique, but I will show you how easy it is to do.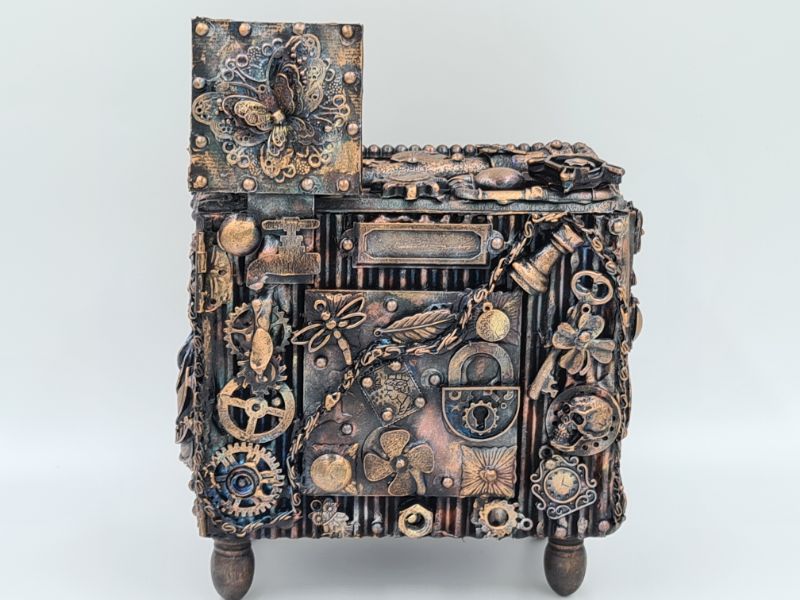 How to make a Steampunk Prop Camera
**This post may contain affiliate links. Which means I earn a small commission on links used at no extra cost to you. Please see my disclosure policy for more information.**
Making the camera structure
To make this steampunk camera you will need some cardboard and a soda can to build the box. I used a regular cardboard box that my Hello Fresh meals were delivered in.   To make the box the same size as mine I have added the dimensions below.  For the two sides, I did not cut the cardboard, I just scored the box so it would fold.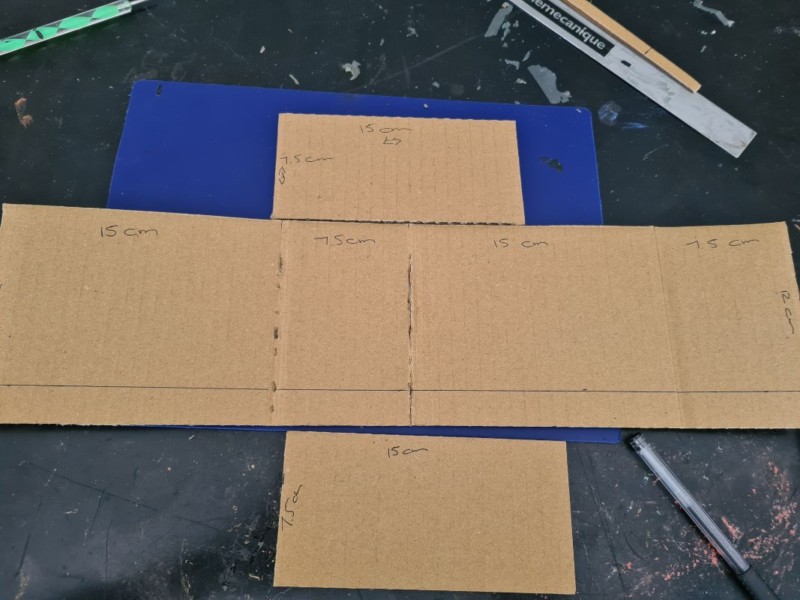 To secure the box you can use some sellotape.  I used the thicker packaging tape which will offer a more secure seal.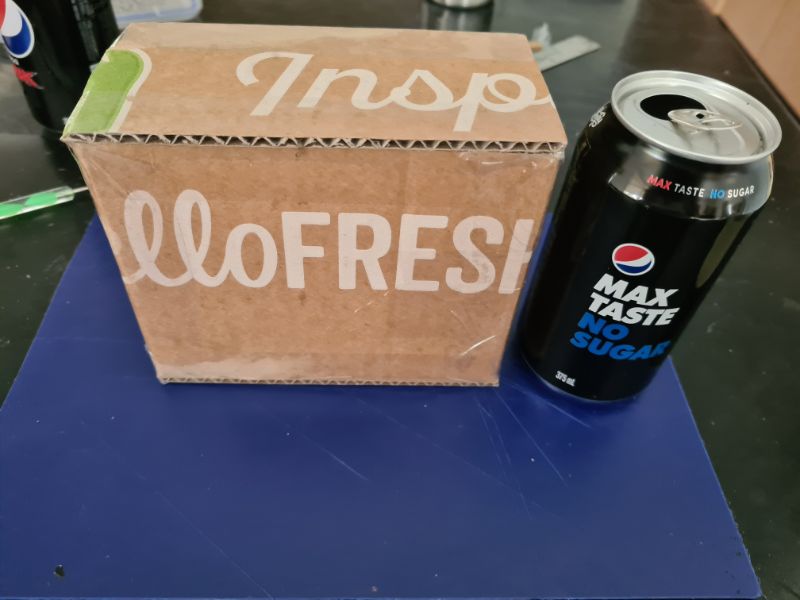 Making the camera lens
To make the "lens" you can use a coda can, which is cut in half with scissors.  Using the scissor again cut some slots into the can so it can be folded over like the image below.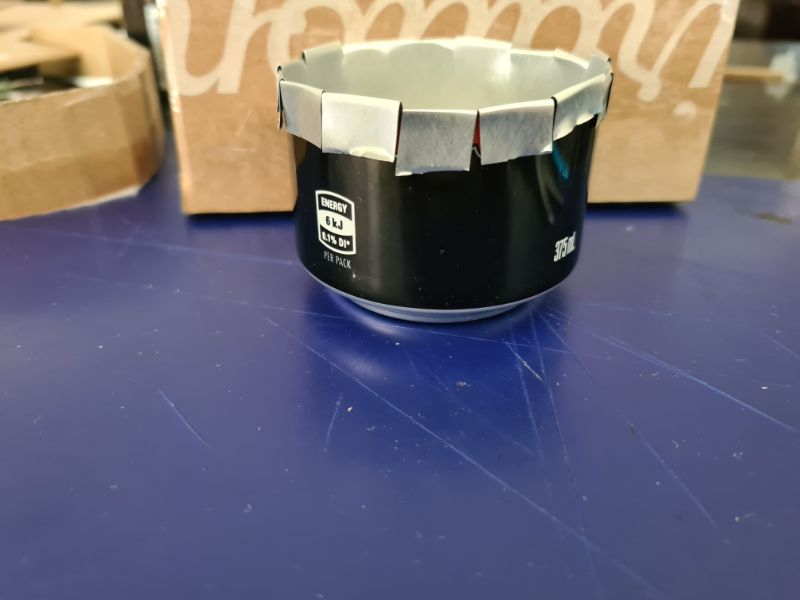 Next, cut another piece of cardboard and cut out a hole the size of the soda can.  This will be used to secure the can to the box.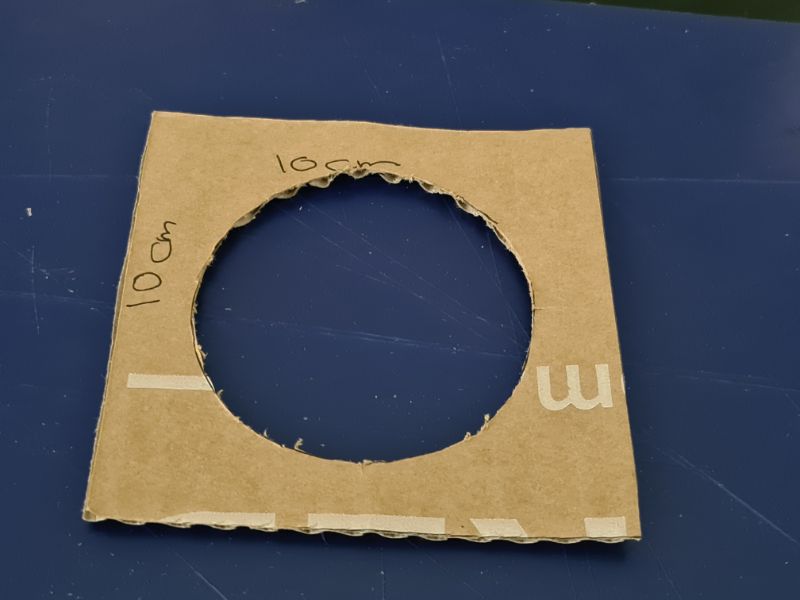 Next, you open up the folds of the can and slide the cardboard over, you can use hot glue to secure the lip of the can to the cardboard.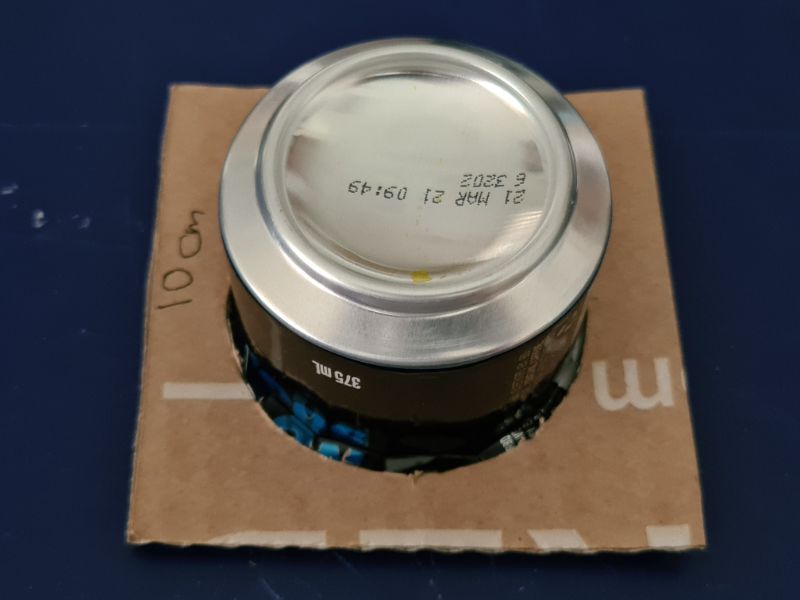 Making the surface texture
To give the camera a unique texture I used some more cardboard and removed the top layer.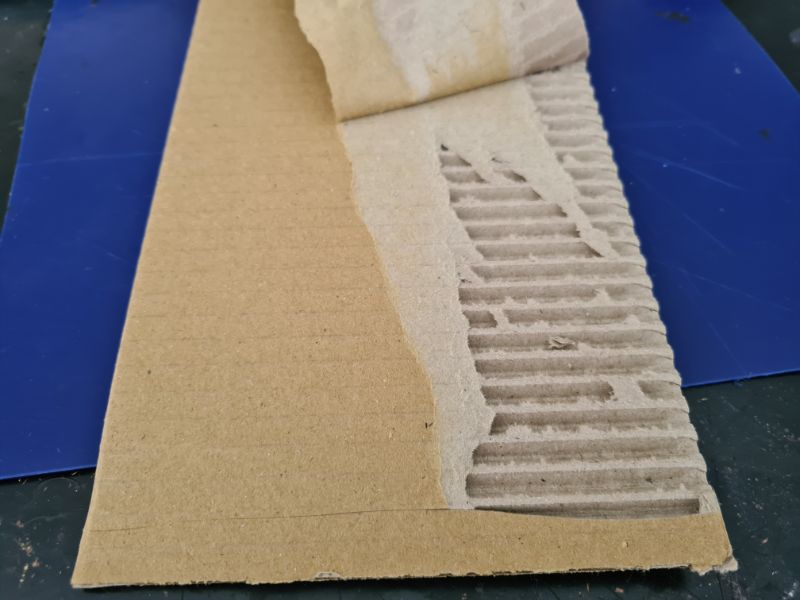 This will leave you with the corrugated surface. This is what you will use to cover the surface of the box.  To attach the cardboard I used Crafters pick The Ultimate glue.  Next, you can glue the "Lens" onto the front of the box using hot glue.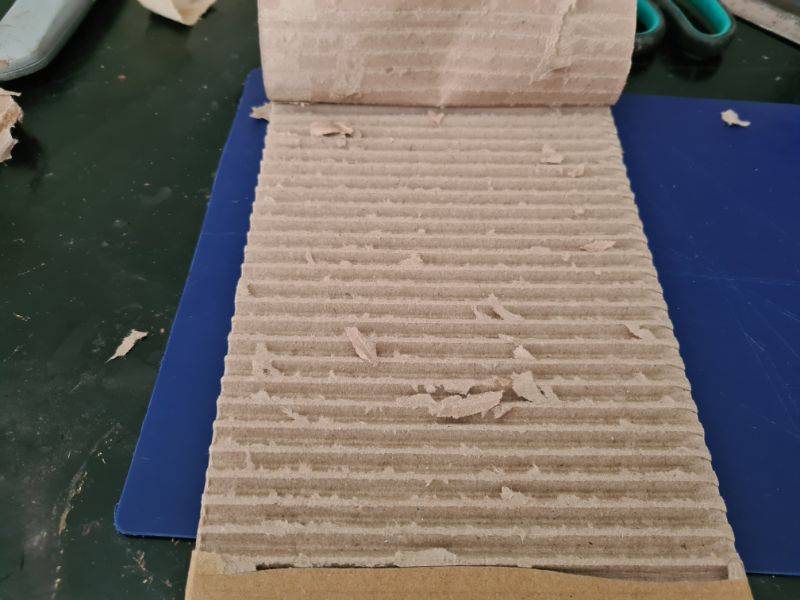 To give some texture to the lens and to mimic the zoom dials you can also use some strips of cardboard.
I used hot glue to attached then to the soda can.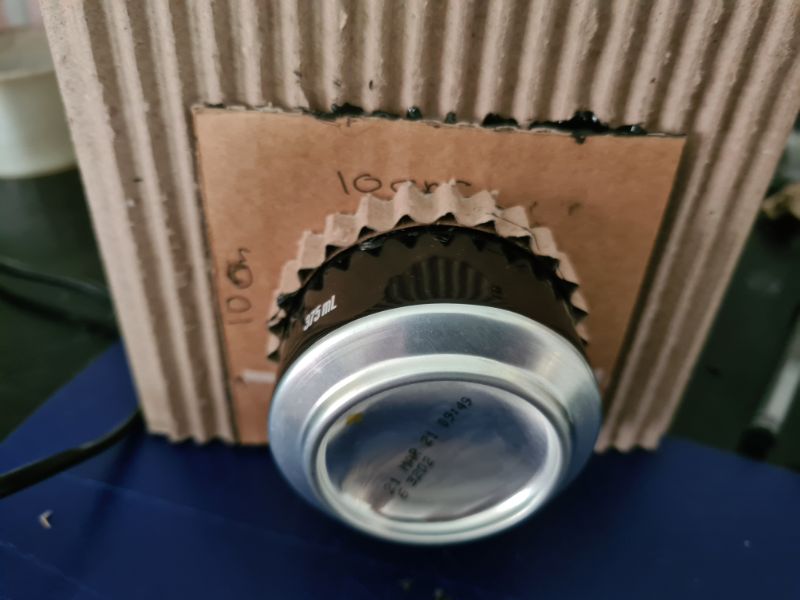 Making the camera flash
You can use some thick cardstock to make the flash.  I cut two pieces of card to the size shown below and glued another piece between the two so I could attach it to the box.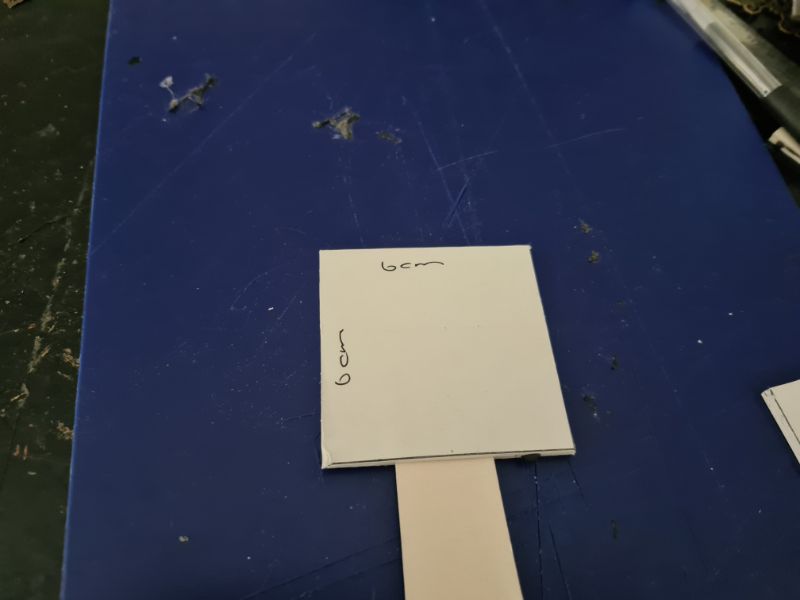 You will need one more piece of cardstock that will be your camera door at the back.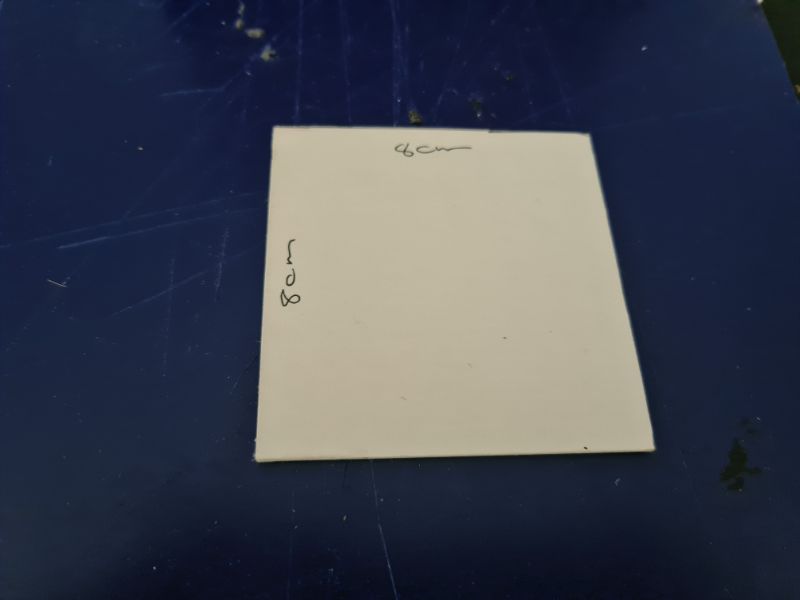 I thought it would look great to add some legs to the camera for added effect.  I recycled some old wooden knobs I had in my workshop.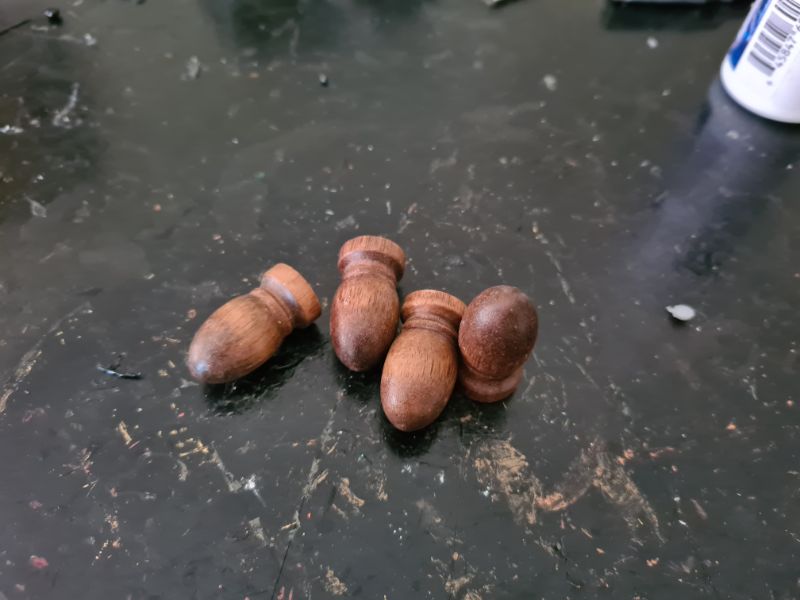 If you don't have any knobs laying around at home these will work great.


Decorating the camera
If you have not heard of mixed media, it is an art technique which uses a variety of art mediums in one project. I used some items I found laying around my house and workshops well as items purchased.  All the clear embellishments I made using resin and silicone moulds.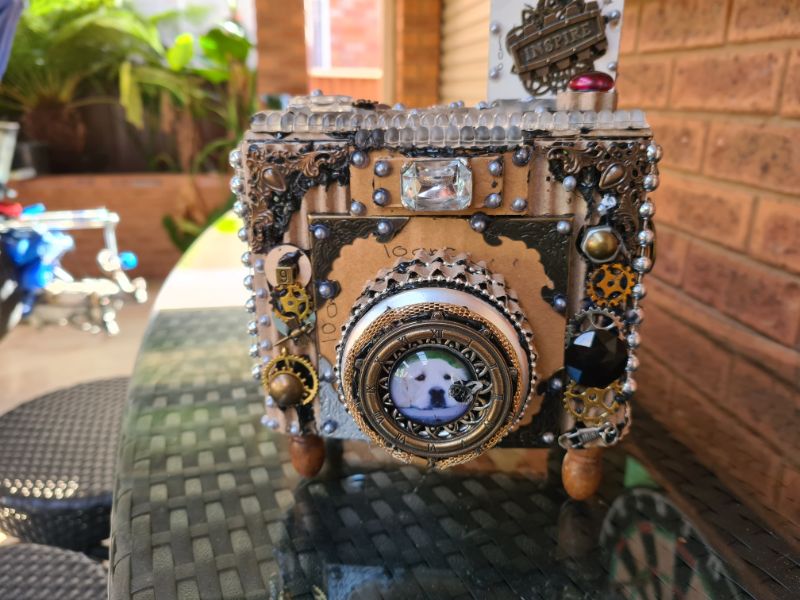 Next, you add the embellishments on to the "Camera". I tried to keep the layout in the same format as you would find on a regular camera. The glass lens on the front was a photo charm that was too small for the pet memorial plaque I made. I have added so close up images to show what I used and I have added some links below. I bought all these items in bulk over the past year and use them in all my mixed media projects.
Front of Camera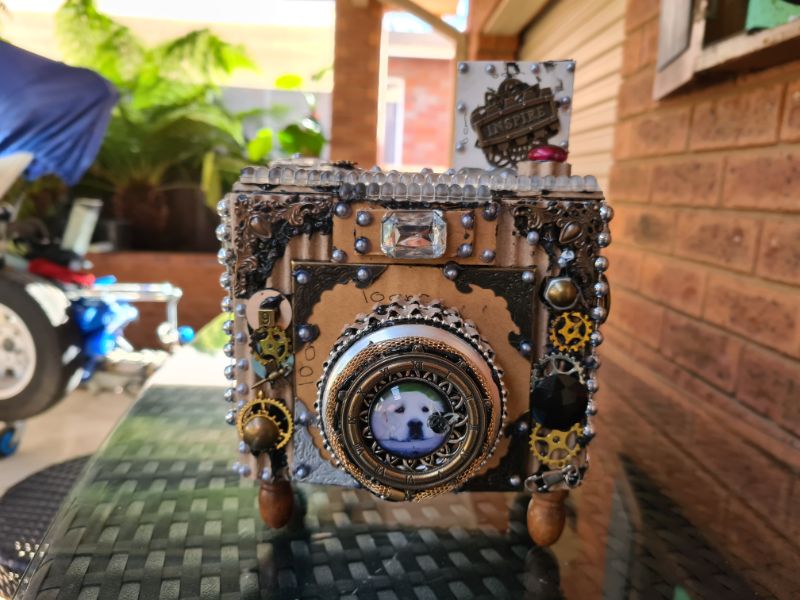 Back of Camera
Wooden steampunk charms
Hinges
broken necklace
Hinges
Butterfly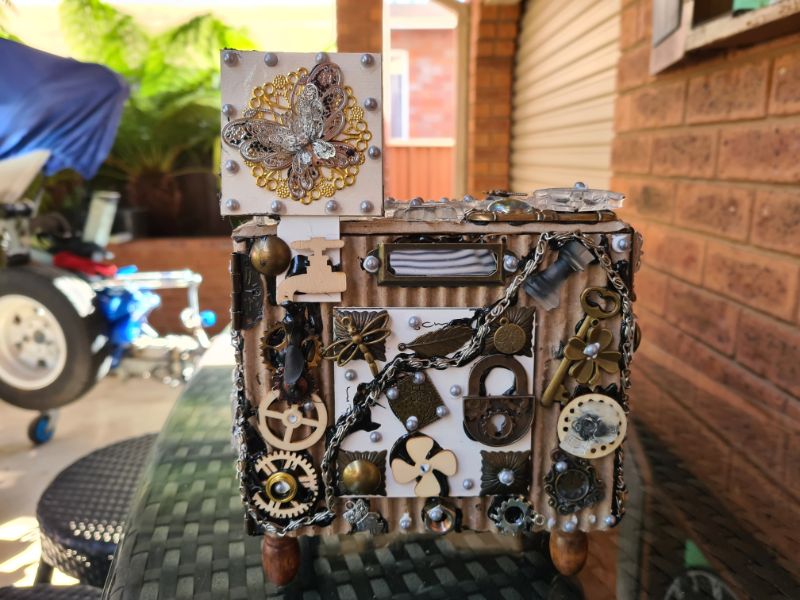 To be successful at mixed media you need to see past the mess that you can see now.  We are all looking at the same thing and yes it looks like something the cat threw up, but it will come together once painted.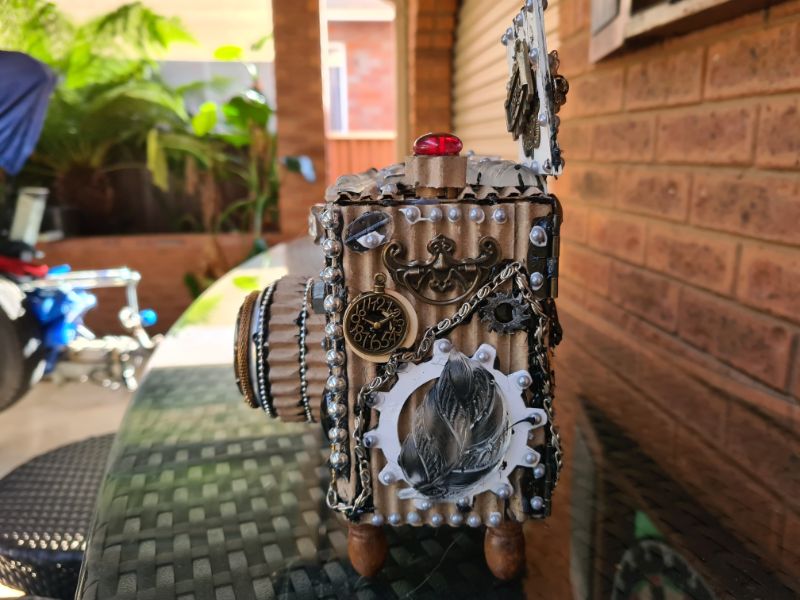 It does look a lot worse because I used black hot glue under the clear resin charms.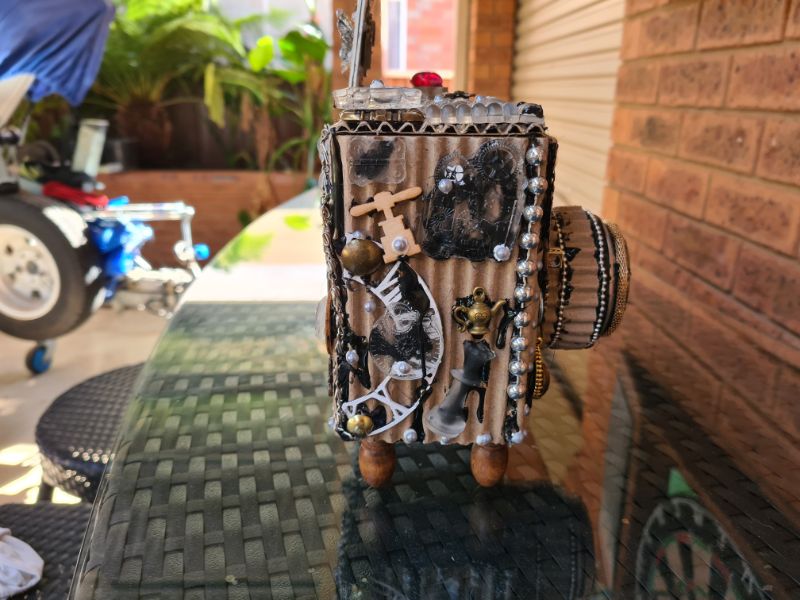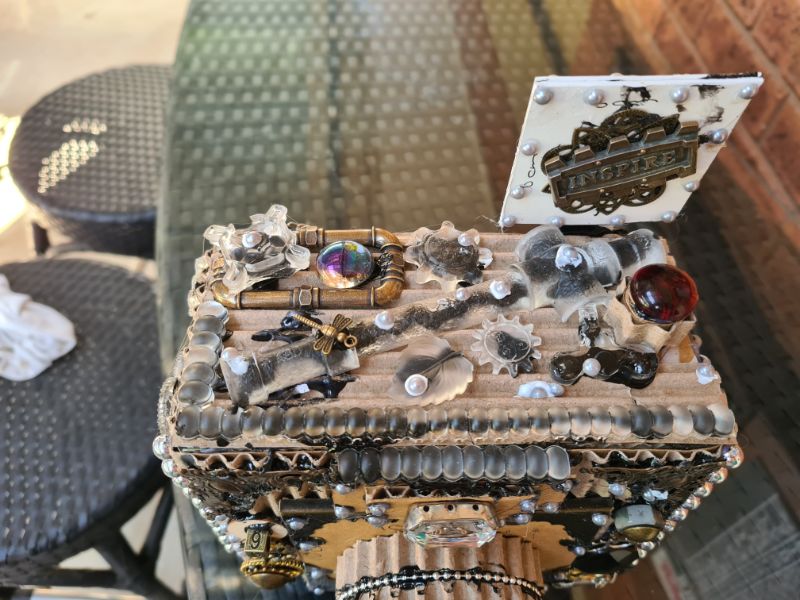 Paint the Camera
Once you are happy with all the embellishment you have added, you can paint everything with black gesso.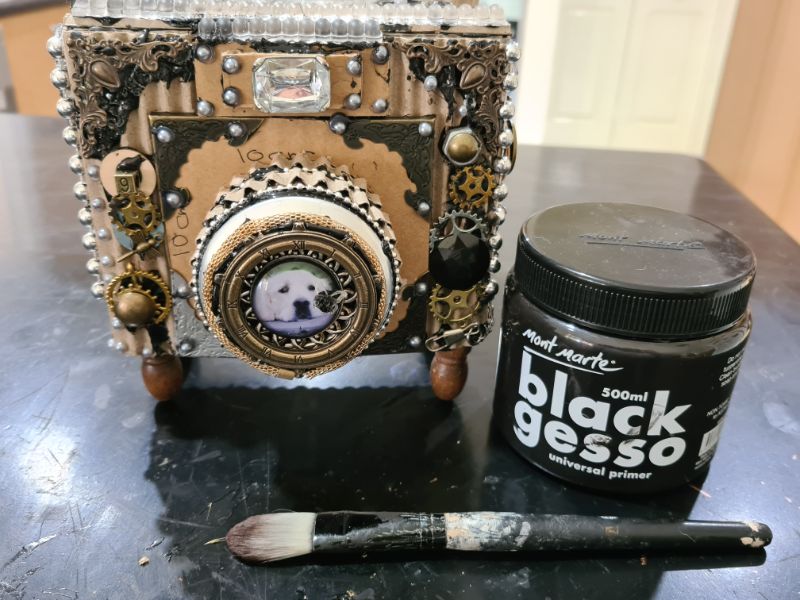 I like to use gesso because it has a nicer finish, but acrylic paint will also work. Try and cover all the nooks and crannies so you only see black.  Once it has dried you can touch up any areas you have missed.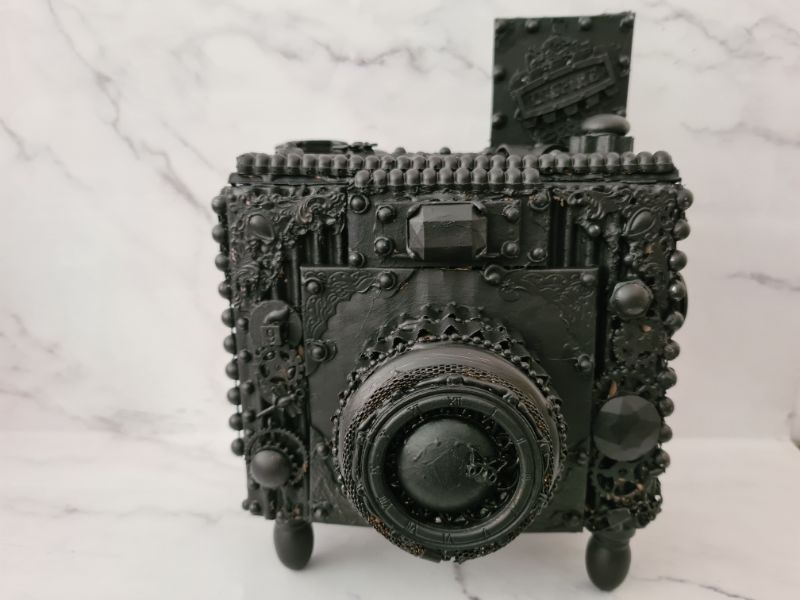 Add the metallic wax paste
You can be as creative as you like with this step.  If you are not happy with the end results you can always add more black gesso and start again.  These are the metallic wax pastes I used but some are no longer available.  You can also make you own at home see how here.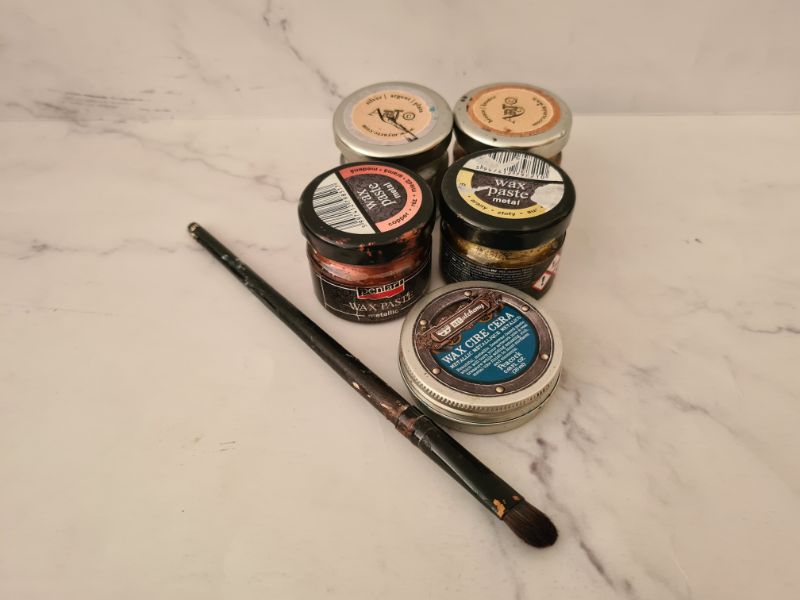 To apply the wax, touch the wax with your finger and run it over the raised charms. Try not to cover all the black or the effect will be lost.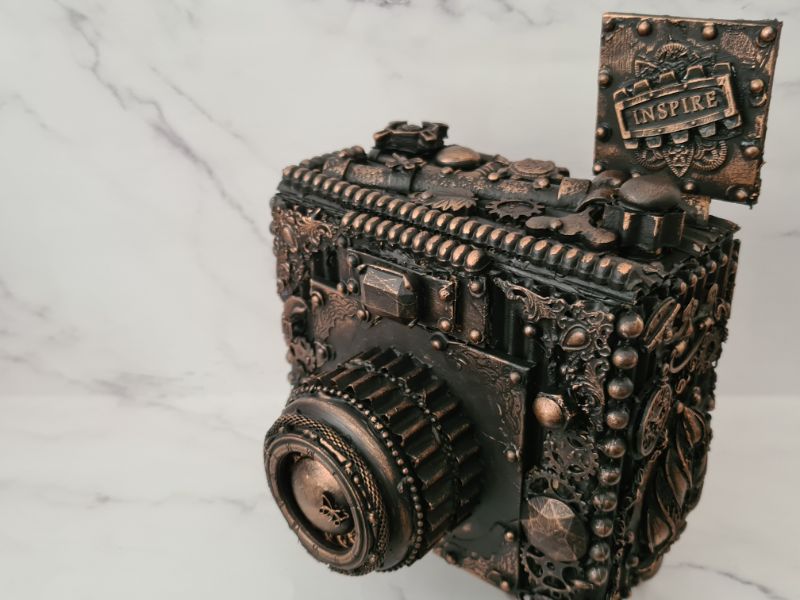 I repeated this step adding a small amount of each colour to all the embellishments. I was trying to achieve a sort of Patina effect.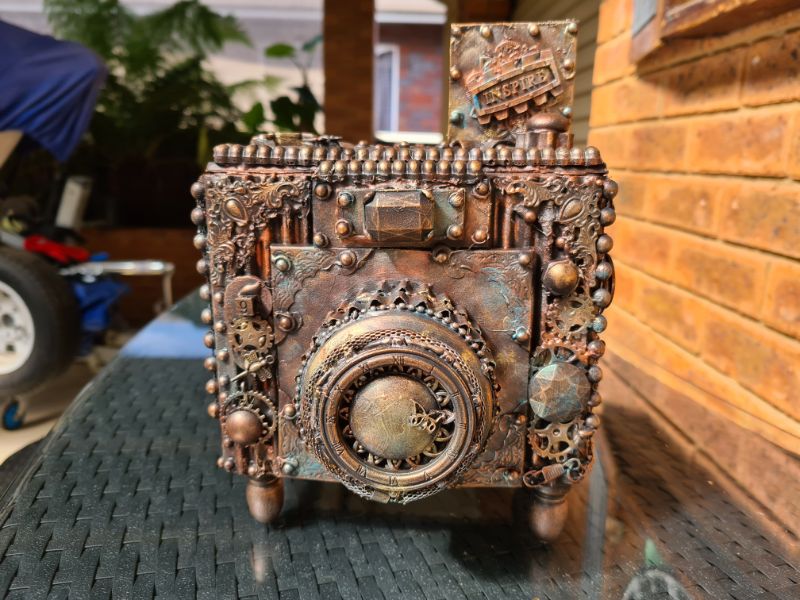 To add some extra sparkle to the effect, I used some chameleon mica powder to the surface.  I applied this with a small makeup brush.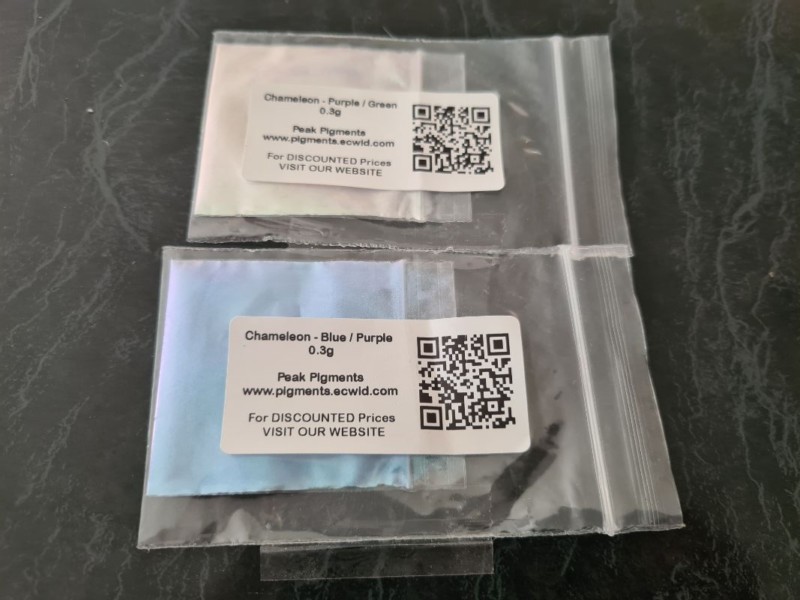 This does not show up on the photos very well, but if you have it, it is worth adding it. The wax will need to cure for 12 hours before you can seal your project.  After 12 hours you can add 2 coats of clear acrylic spray
.  This will protect your colours from fading and make the colours pop even more.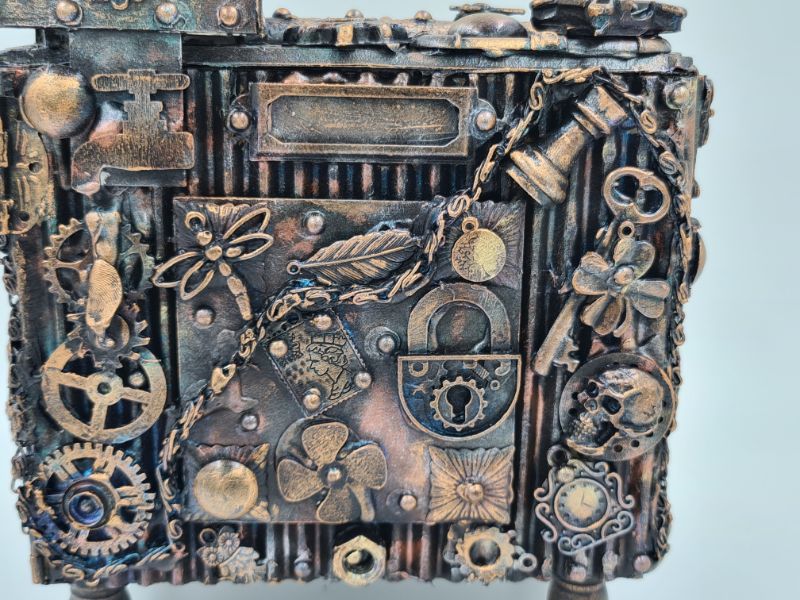 Close-ups of completed Steampunk Camera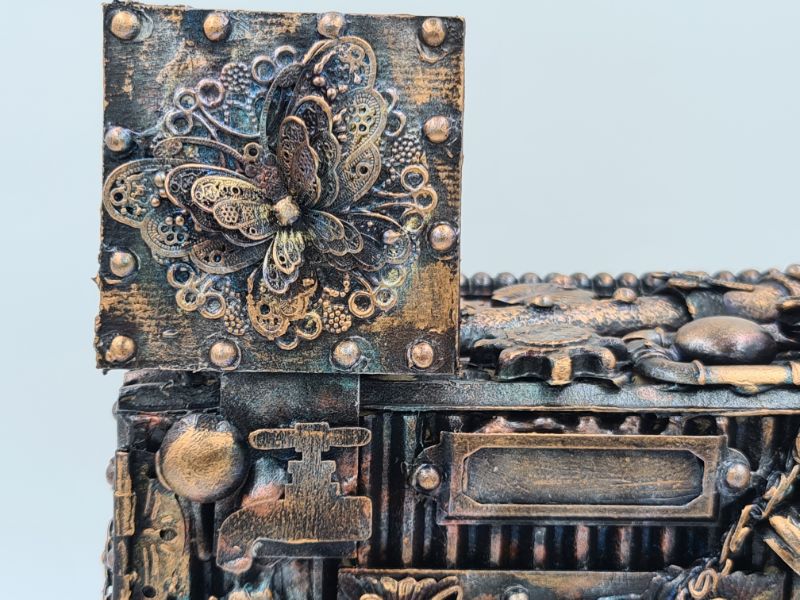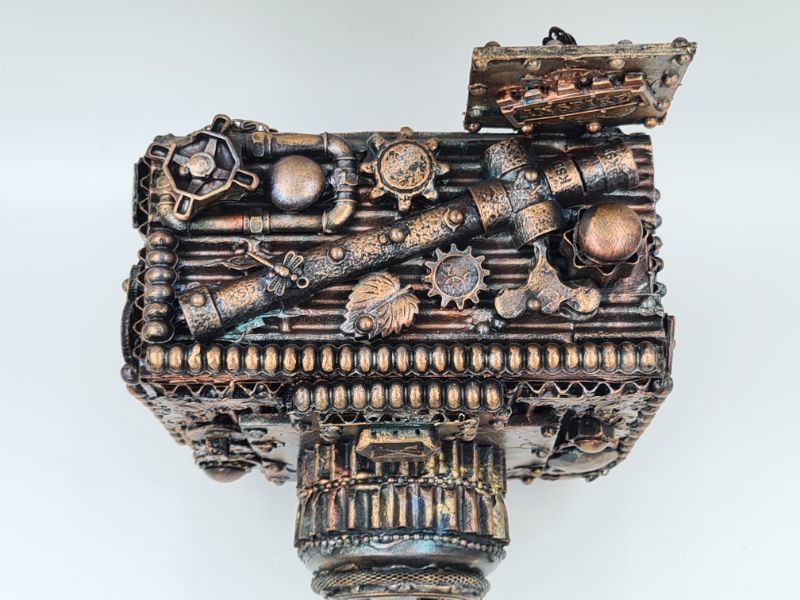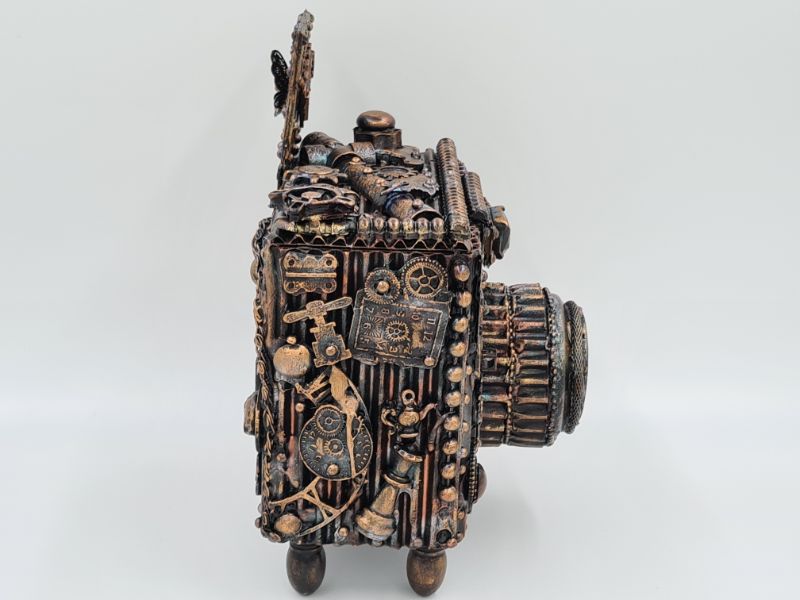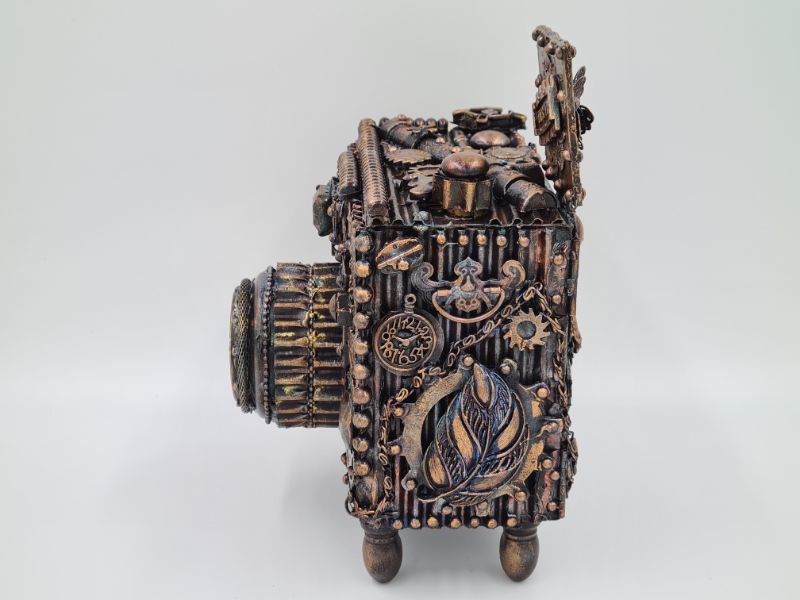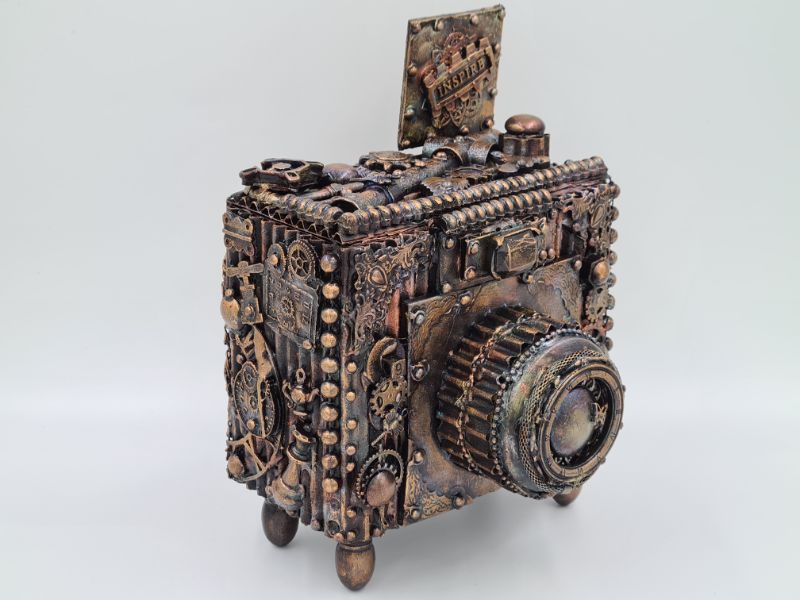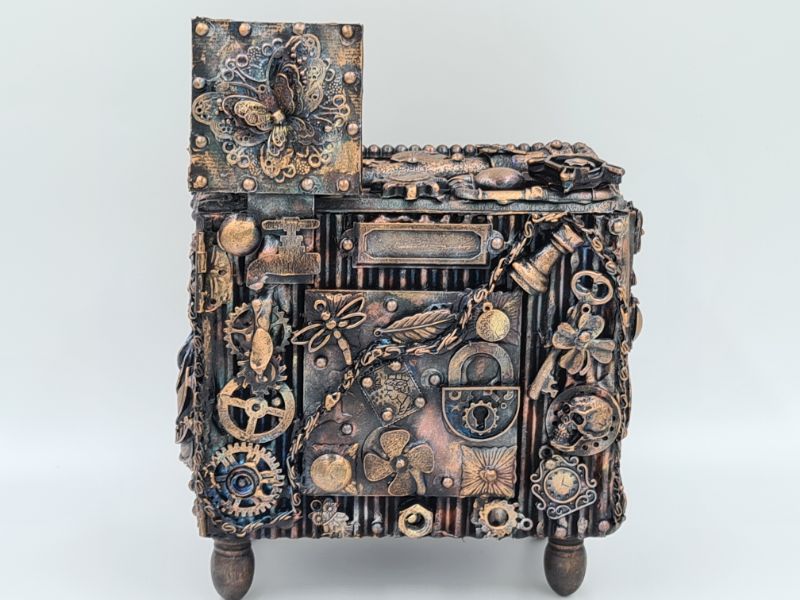 More Steampunk Projects
This steampunk mannequin is by far my favourite creation, she was so much fun to create.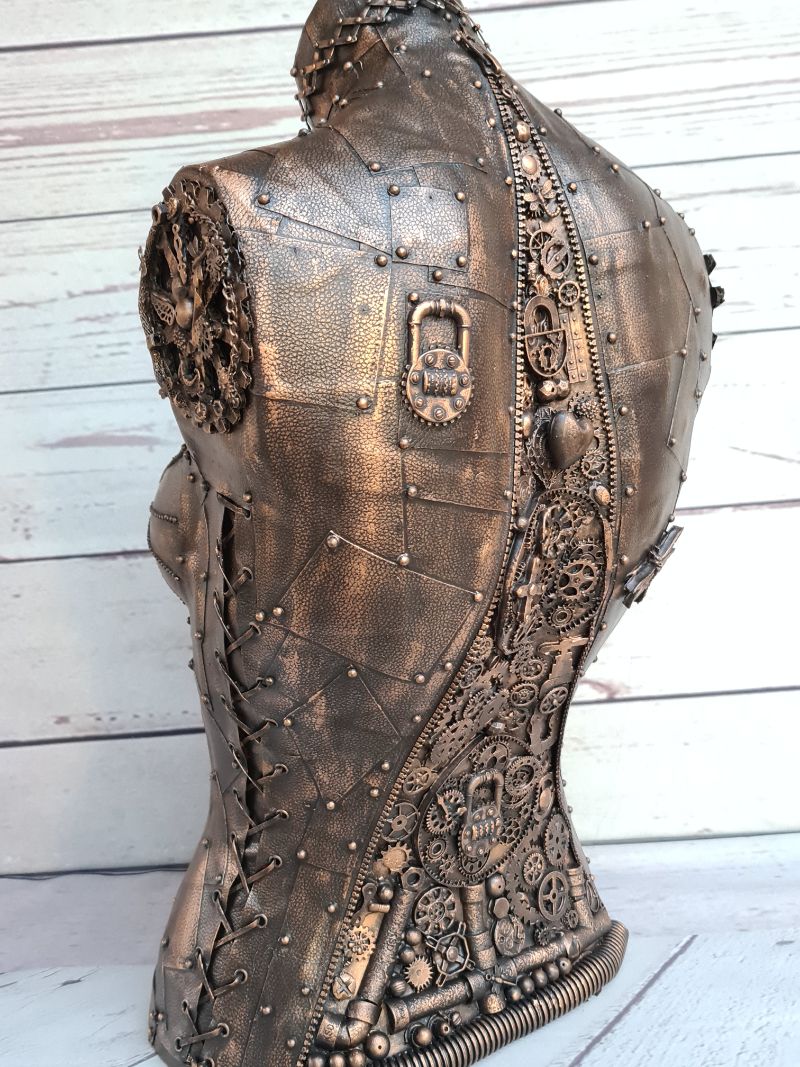 This steampunk hat was built from recycled materials and given a mixed media makeover.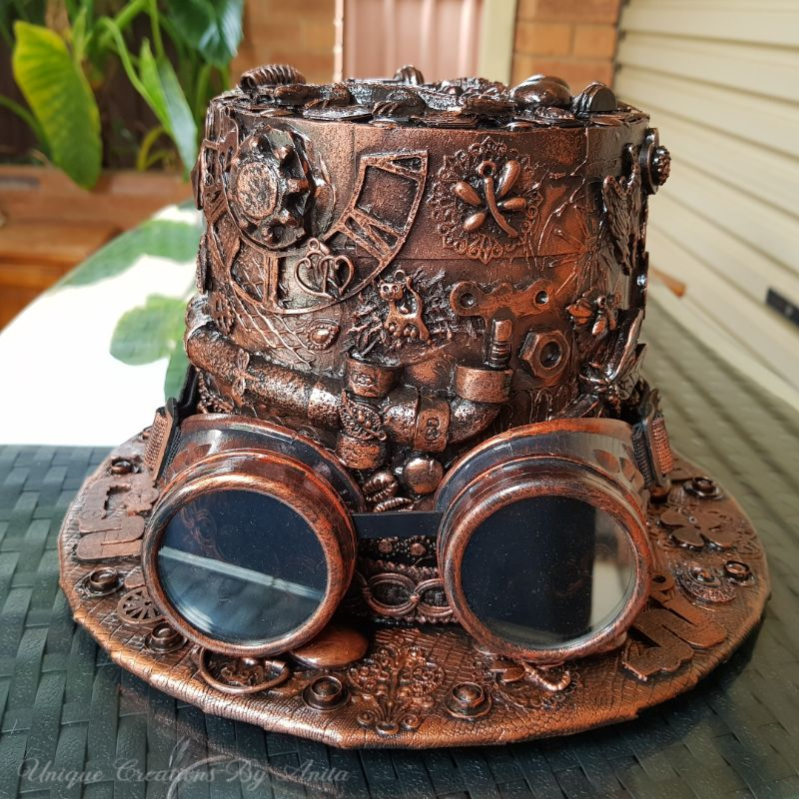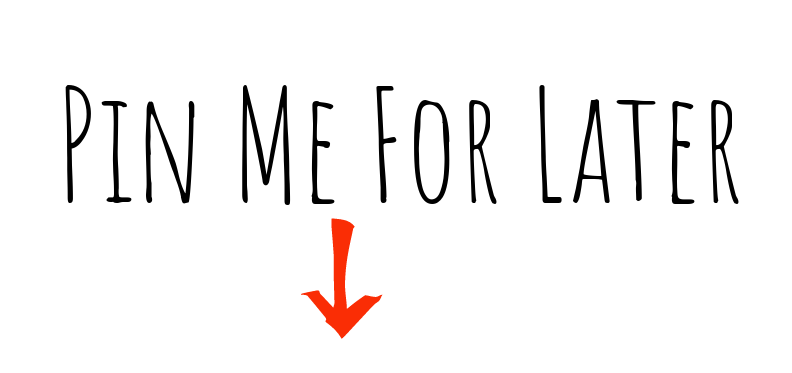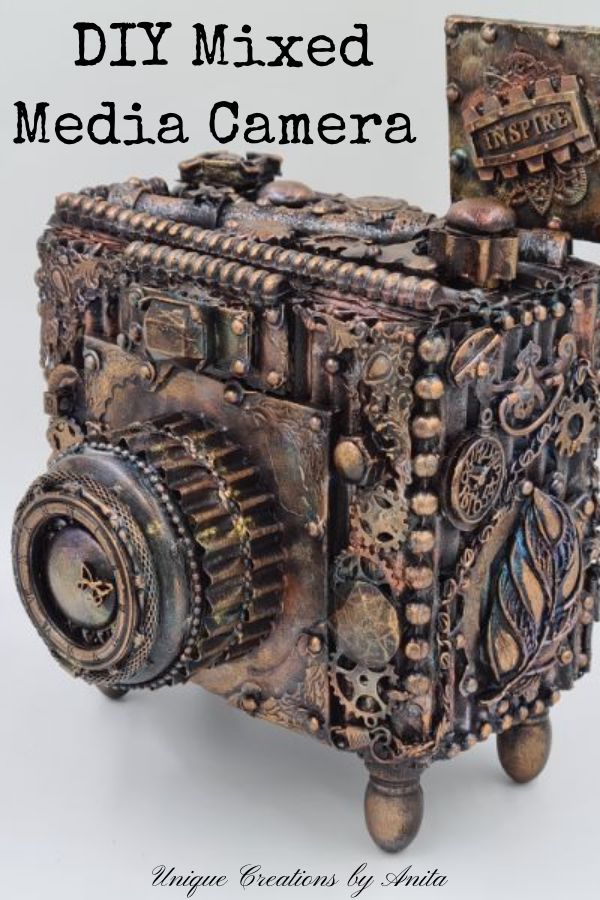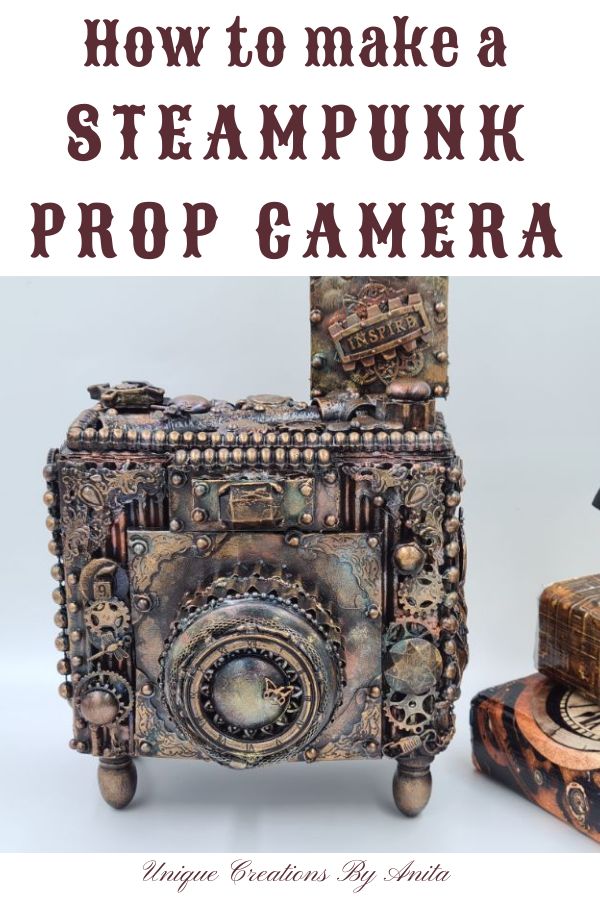 If you are looking for any of the items used in this project, please consider using our links. By clicking on the links we will earn a small commission at no extra cost to you.  Which helps us come up with new and exciting ideas to share with you. Please feel free to share or leave a comment we would love to hear your thoughts.