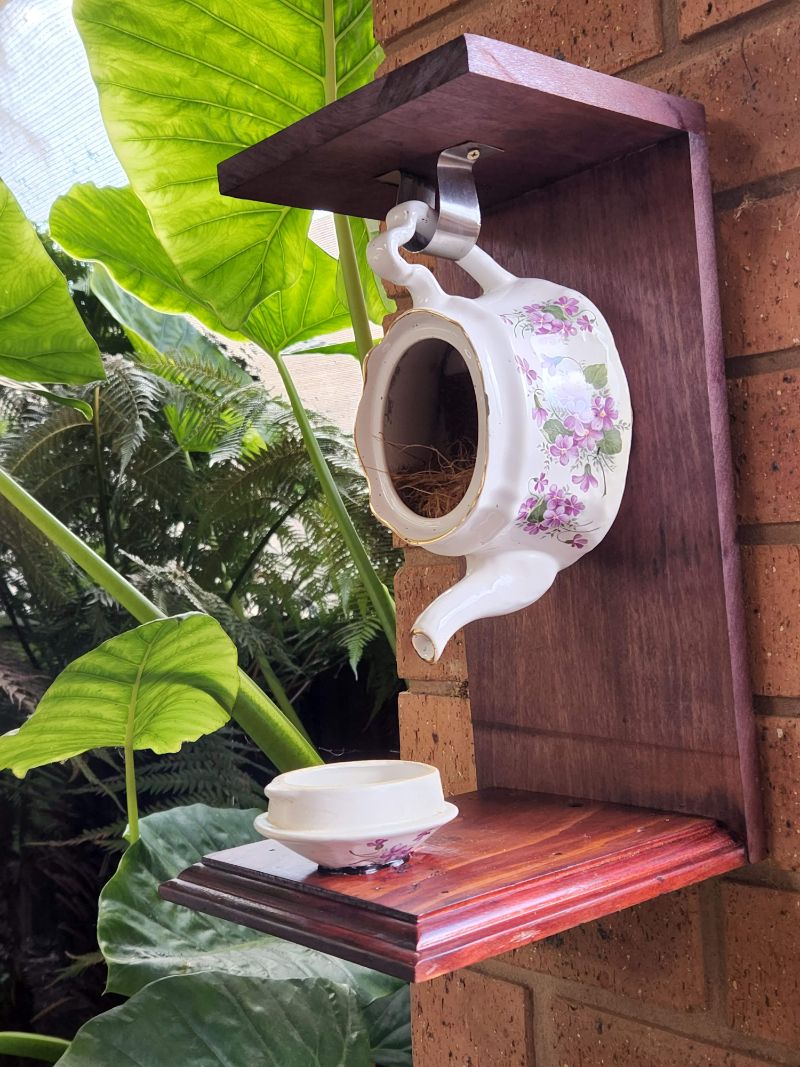 This week's post is the next challenge for our international blogger's Club (IBC).  More about IBC at the end of this post. Our challenge this month is to create a project using broken china.  I live in a small country town in the middle of Woop Woop with access to only two charity shops in which to hunt for china items.  Unfortunately, all the china they had in store was a little pricy for me to smash up for a project.  So as a last resort I had to dig around in my cupboards at home. I had this old teapot which I thought would look great as a teapot birdhouse with a feeder.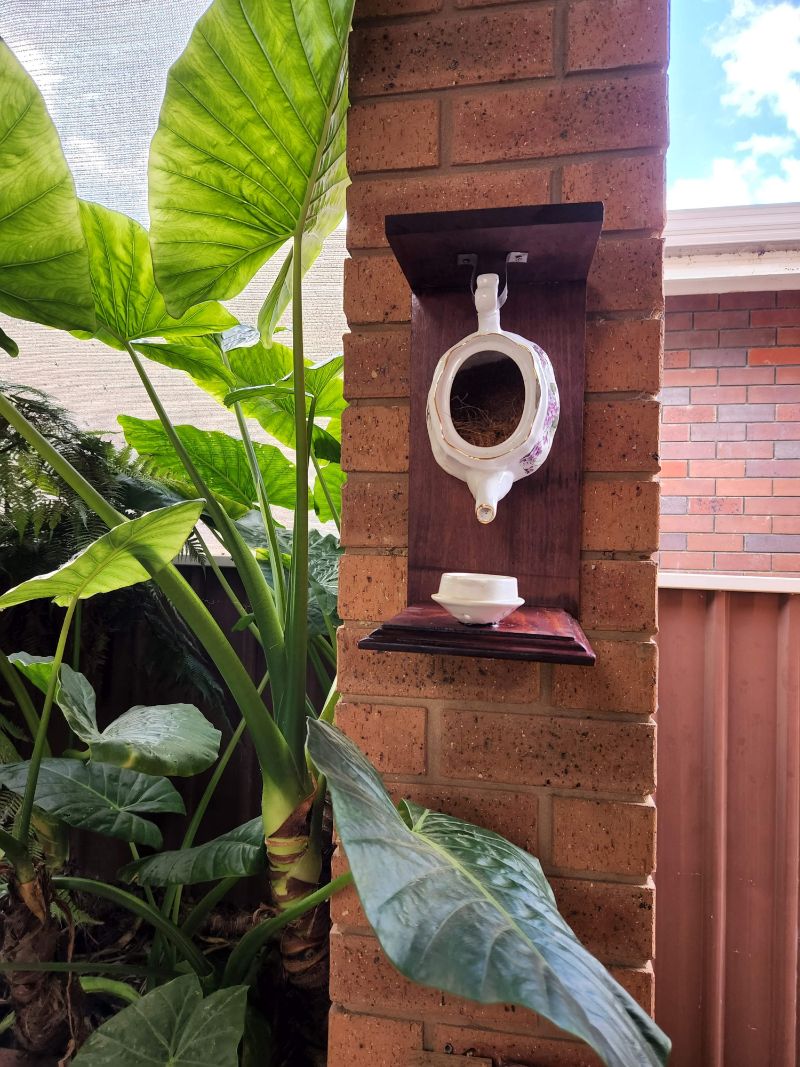 I am not a big fan of encouraging birds to come around my home because I am plagued with them every year. They return year after year and nest under my pergola making such a noise and mess.  But lucky for them, my sister is a big fan so this teapot birdhouse will be going to her house. To make this teapot birdhouse I used all recycled materials I found around my house.
How to make a teapot birdhouse and feeder
*This post may contain affiliate links. This means I earn a small commission on links used at no extra cost to you. Please see my disclosure policy for more information.**
Find a china teapot
I used an old china teapot I bought about 20 years ago at a car boot sale. The idea I had was to create a birdhouse using the teapot and using the matching cup as the feeder. But unfortunately, all the cups were broken so I used the teapot lid as the feeder.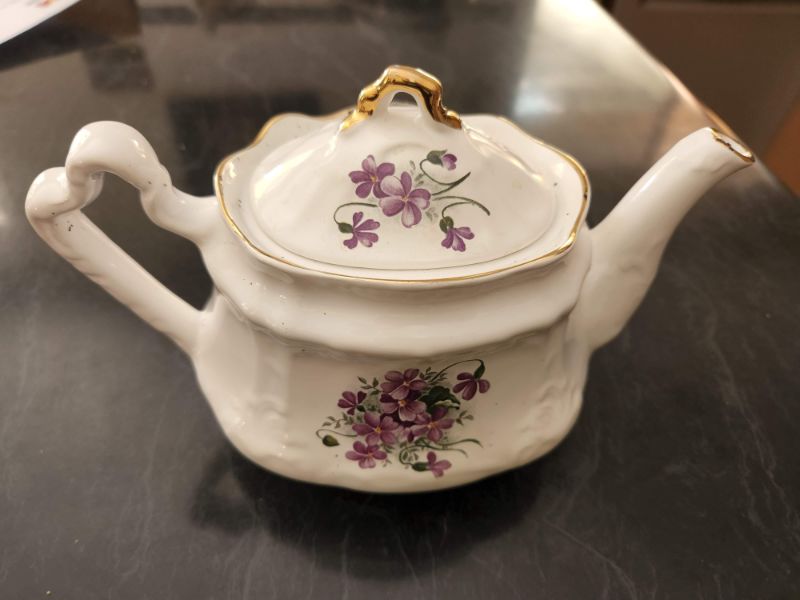 Making the stand
The size of your stand will depend on the size of your teapot.   For the back, I measured the width of the teapot and added a few extra centimetres on all the sides. I positioned the teapot where I wanted it and made sure the top and base were big enough to hold the handle and the lid.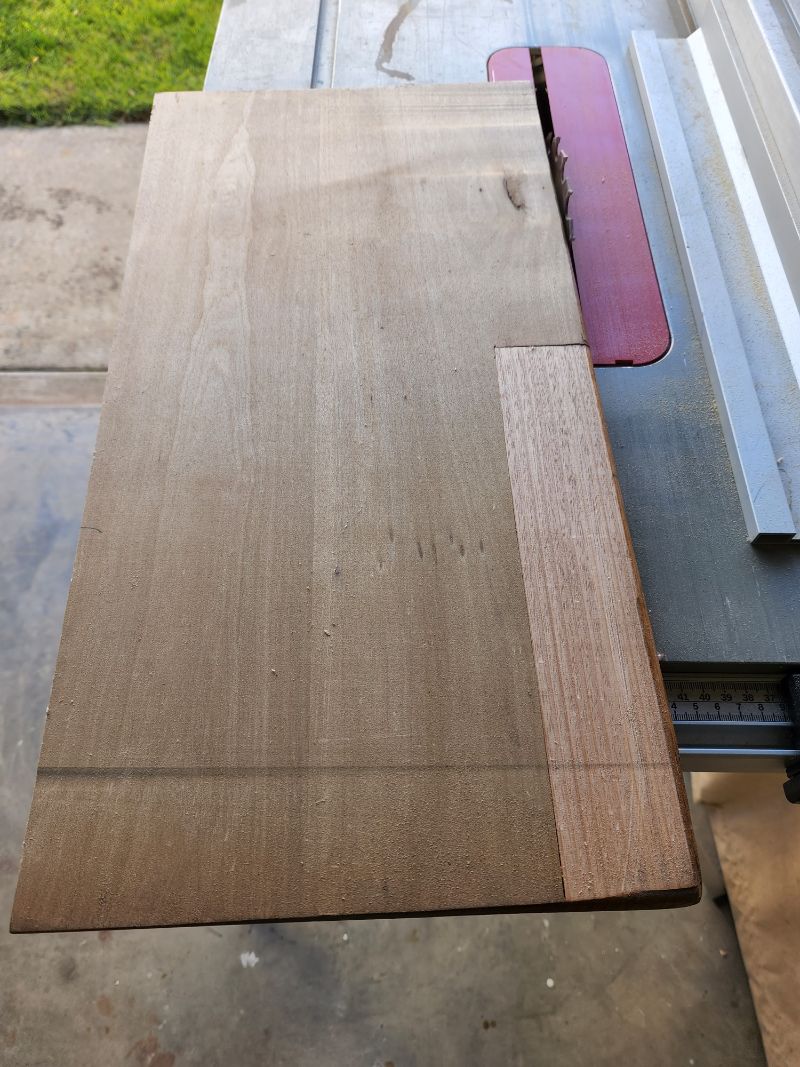 Because I used recycled wood, it does look a mess but once it is stained it will look better.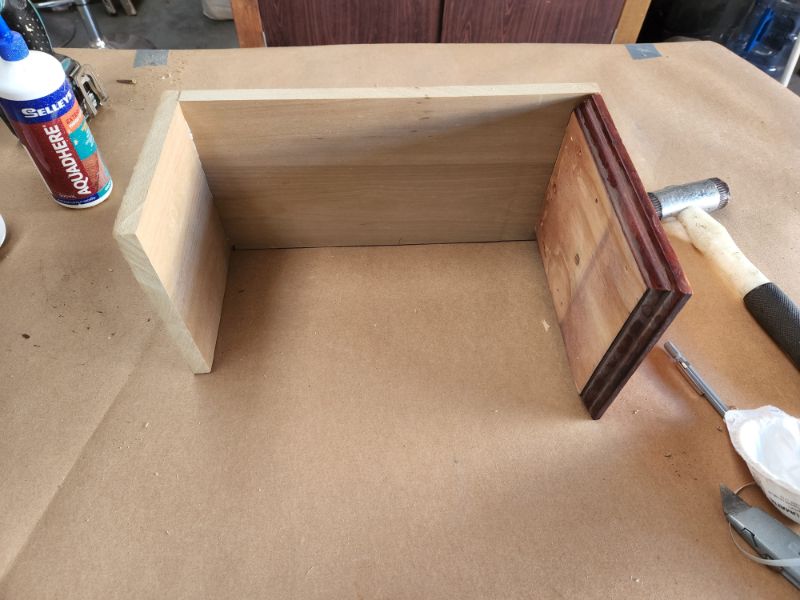 Next, I glued the 3 pieces of wood together and added some screws for extra strength.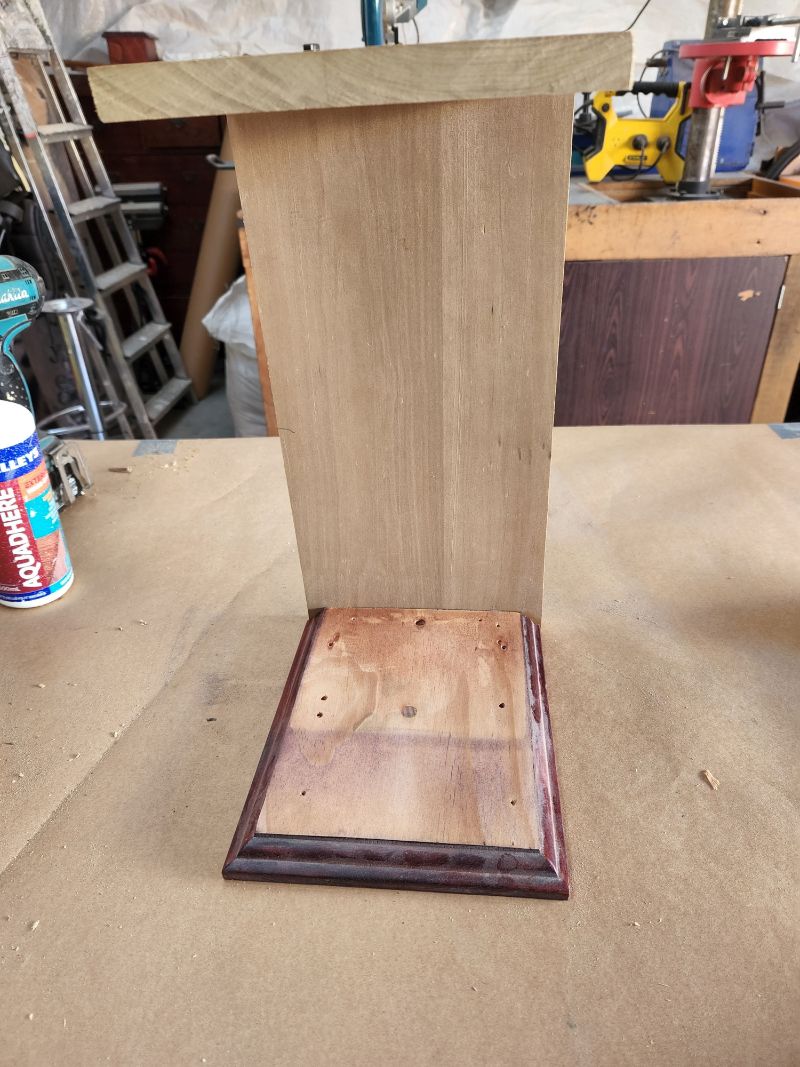 I stained the wood mark mahogany and added 2 coats of exterior varnish
for protection against the weather.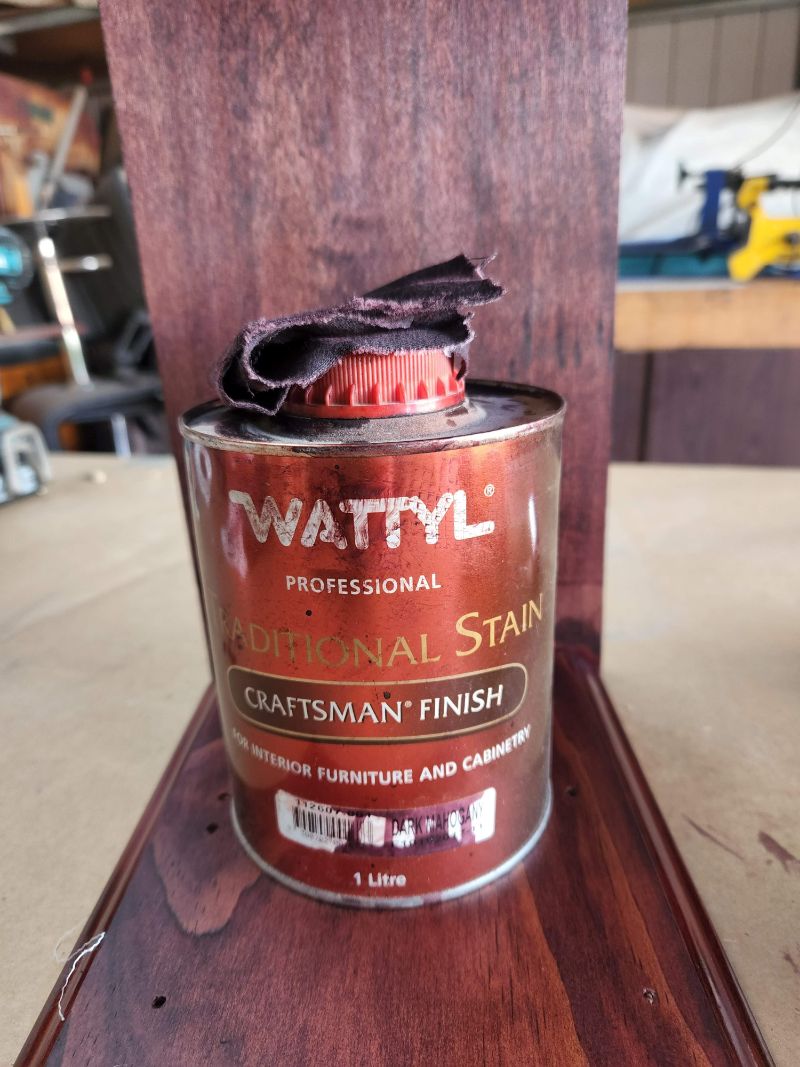 Hanging the teapot
To hang the teapot you will need a "U" bracket.
I made one from an old baking tin that I used to make my Zen-style garden decor.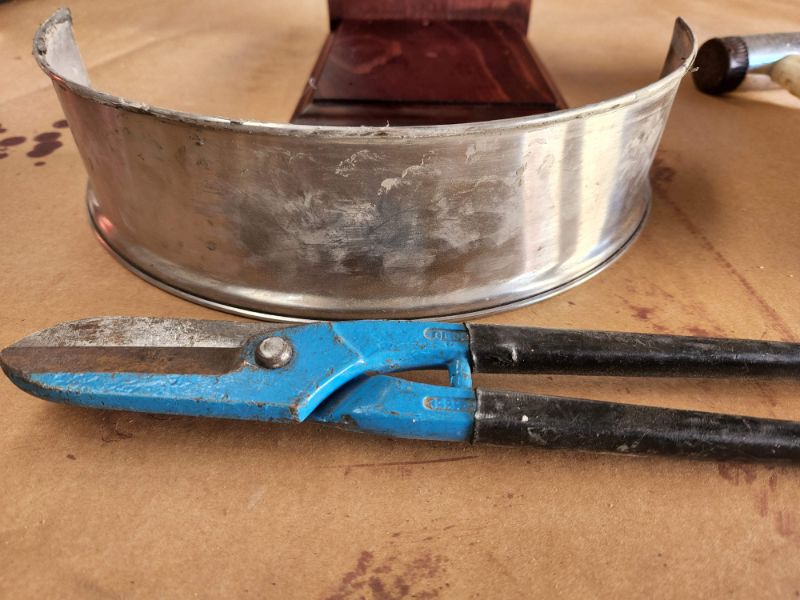 I cut a small piece from the tin using tin cutters
and bent it into shape. You will need to drill some holes on either side for the screws.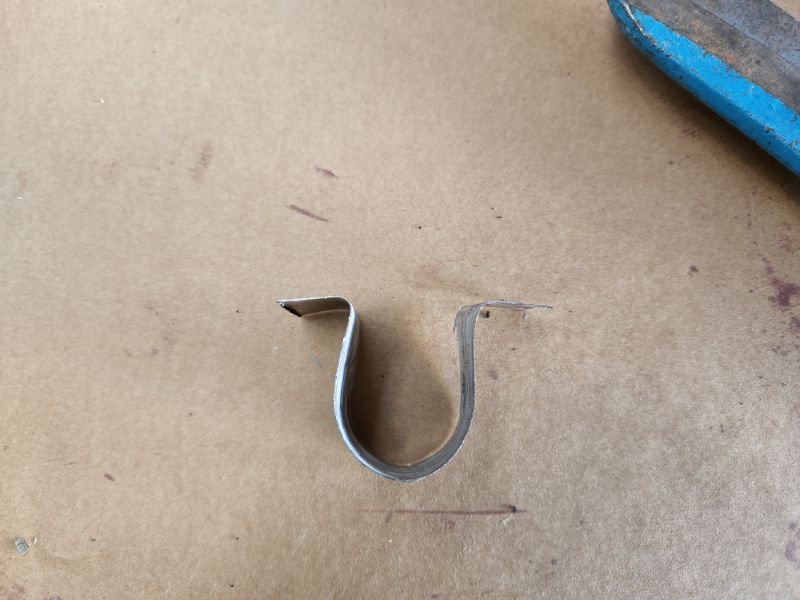 Next, you hook the handle of the teapot through the bracket and add the screws.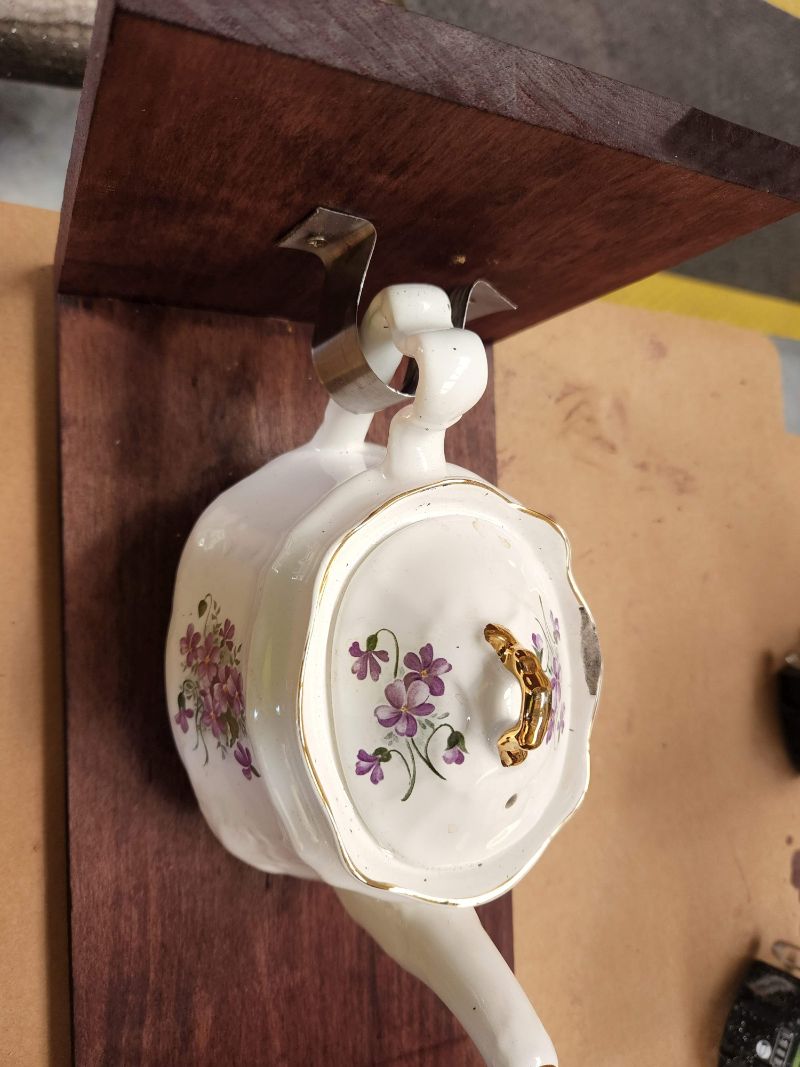 Adding the bird feeder
I wanted to use the teapot lid as a bird feeder but this teapot lid stood too high to stand up without support.  To solve this issue I used a Forstner drill bit
and bored out a hole in the base. A little tip is to clamp
your work down before you drill, I did not at first and my project went flying damaging the wood.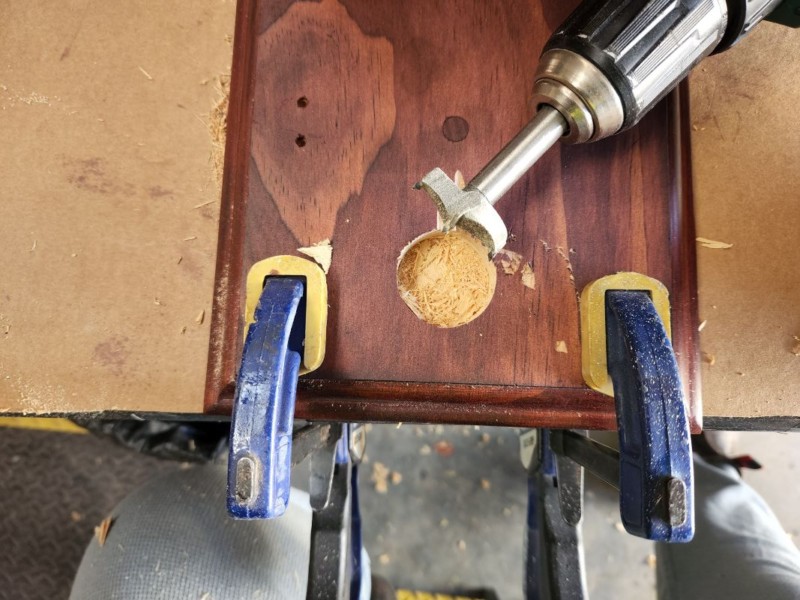 Glueing the teapot
Finally, you can glue the teapot to the back to prevent it from moving when the birds go inside or eat from the lid.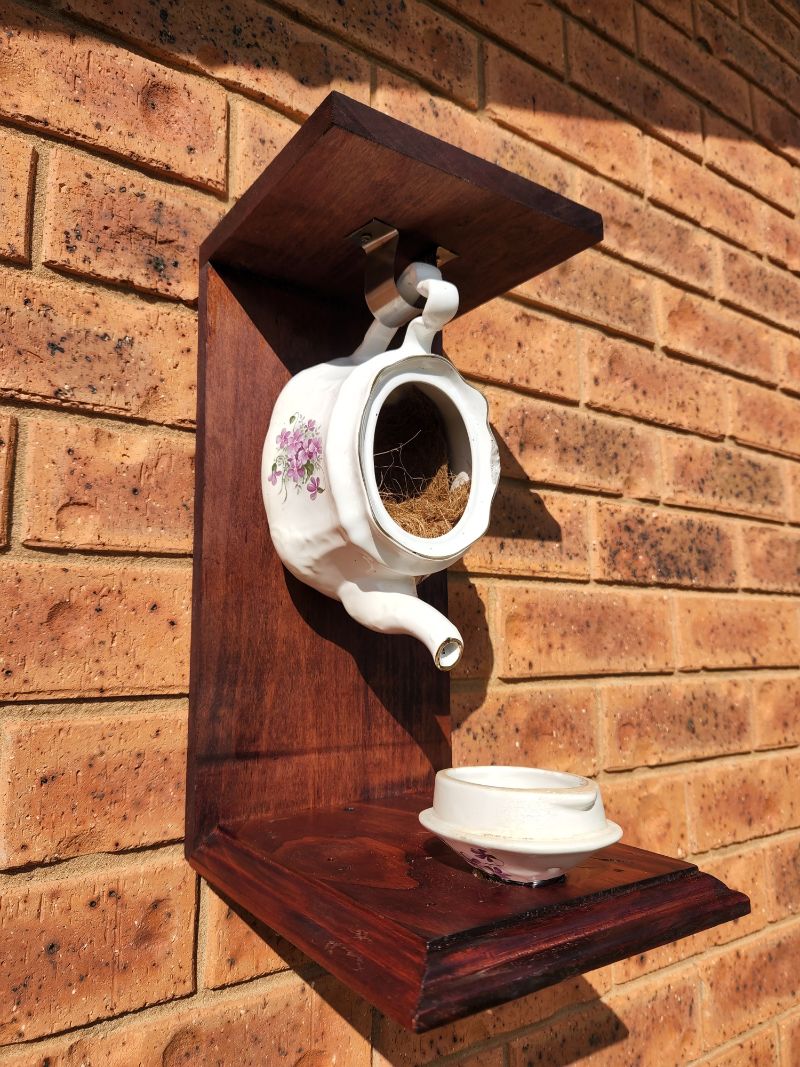 A few years ago I created a succulent tree from a fern that had died in my garden.  It lasted for about 18 months and then the birds decided they would strip all the coconut fibre I used for their nests destroying my plants.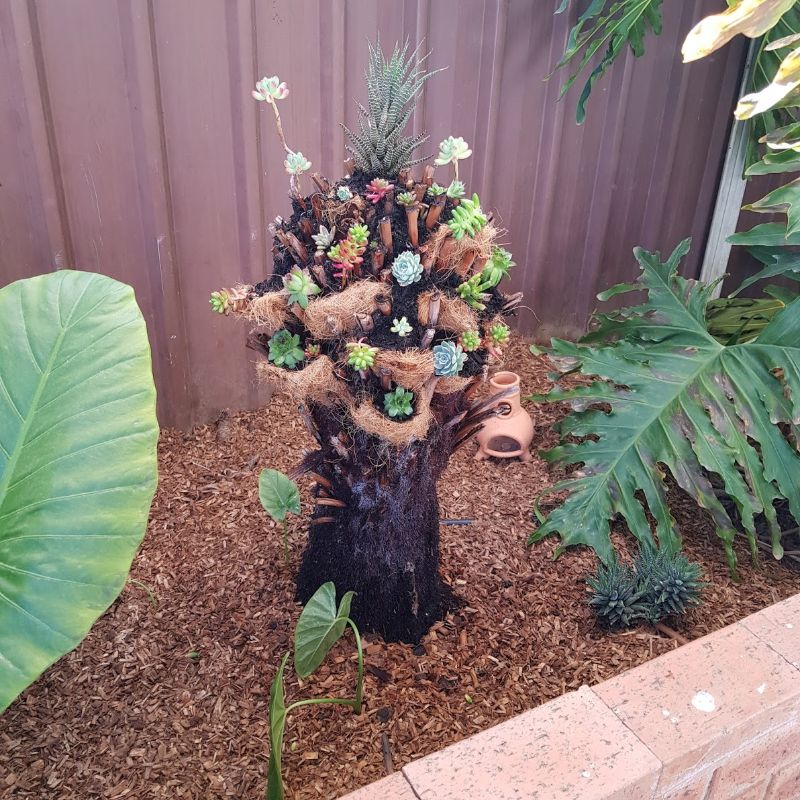 To save them a job this year I added some coconut fibre
to the inside of the teapot.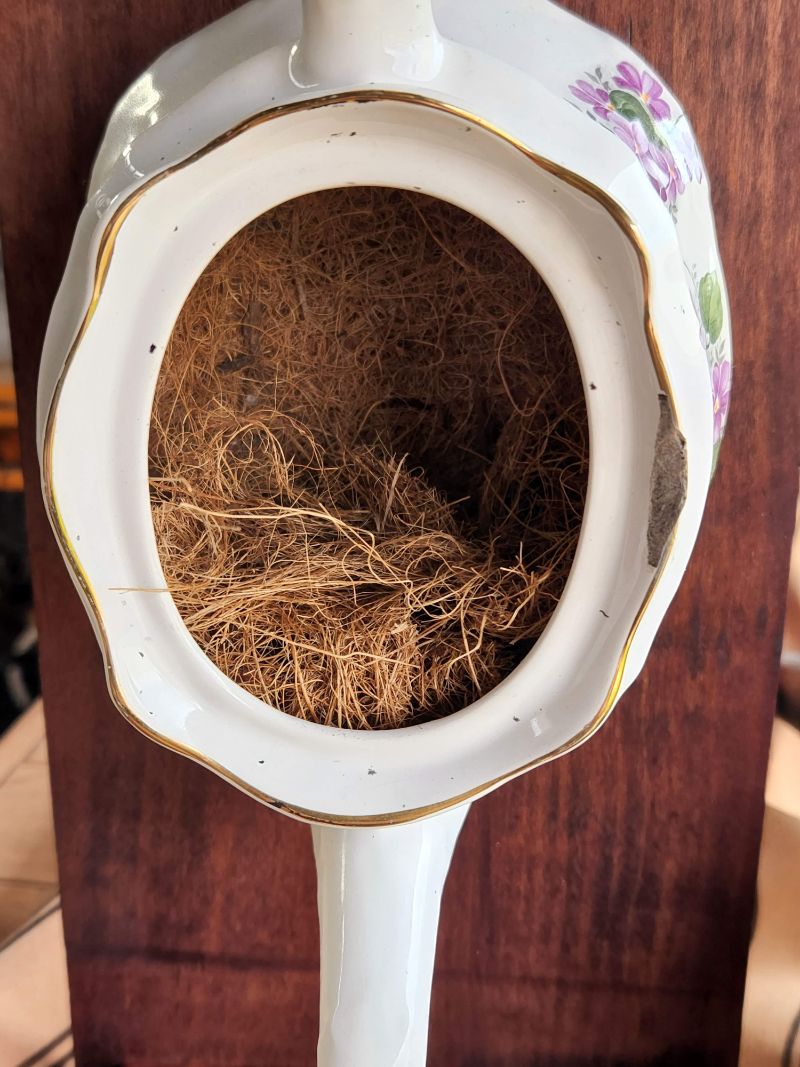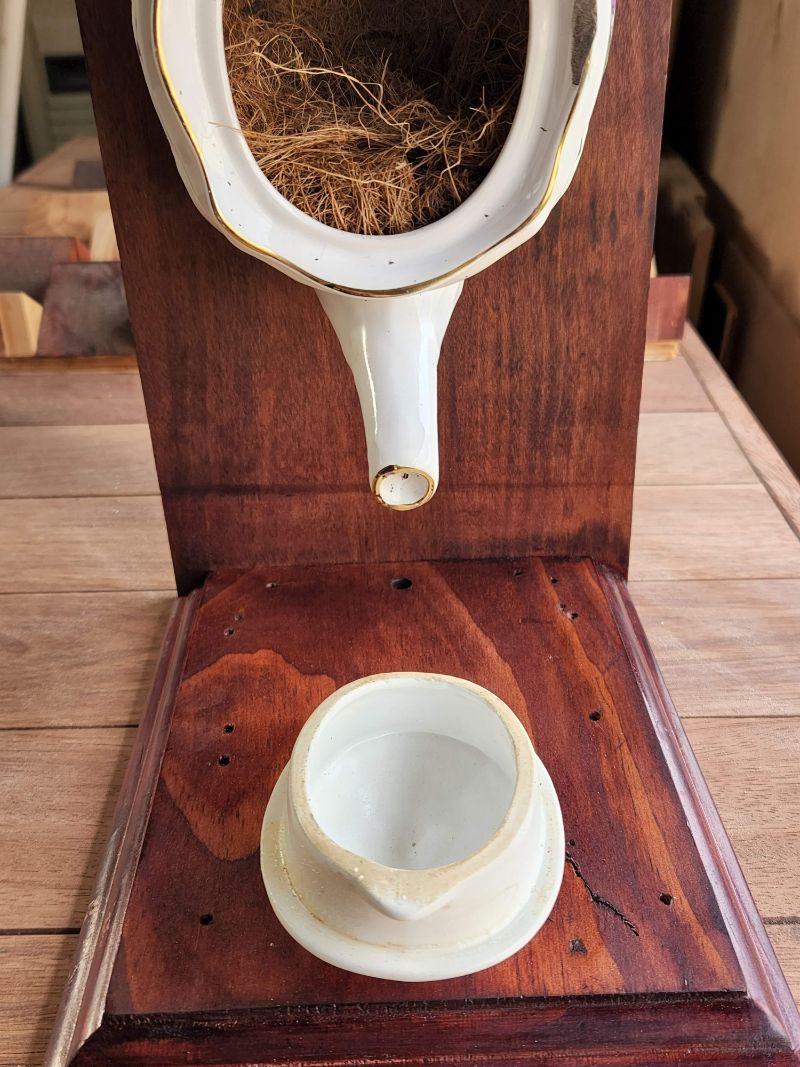 More Diy projects
If you are looking for other bird feeder ideas here is one I built to look like a  "bar" for birds.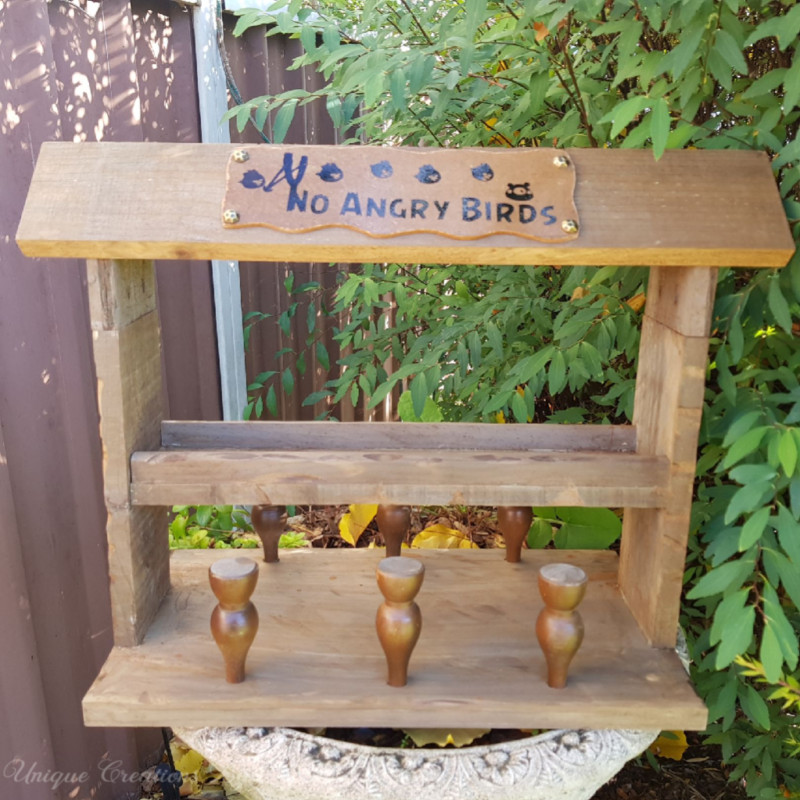 If you are looking for some garden decor ideas, check out this wooden suncatcher.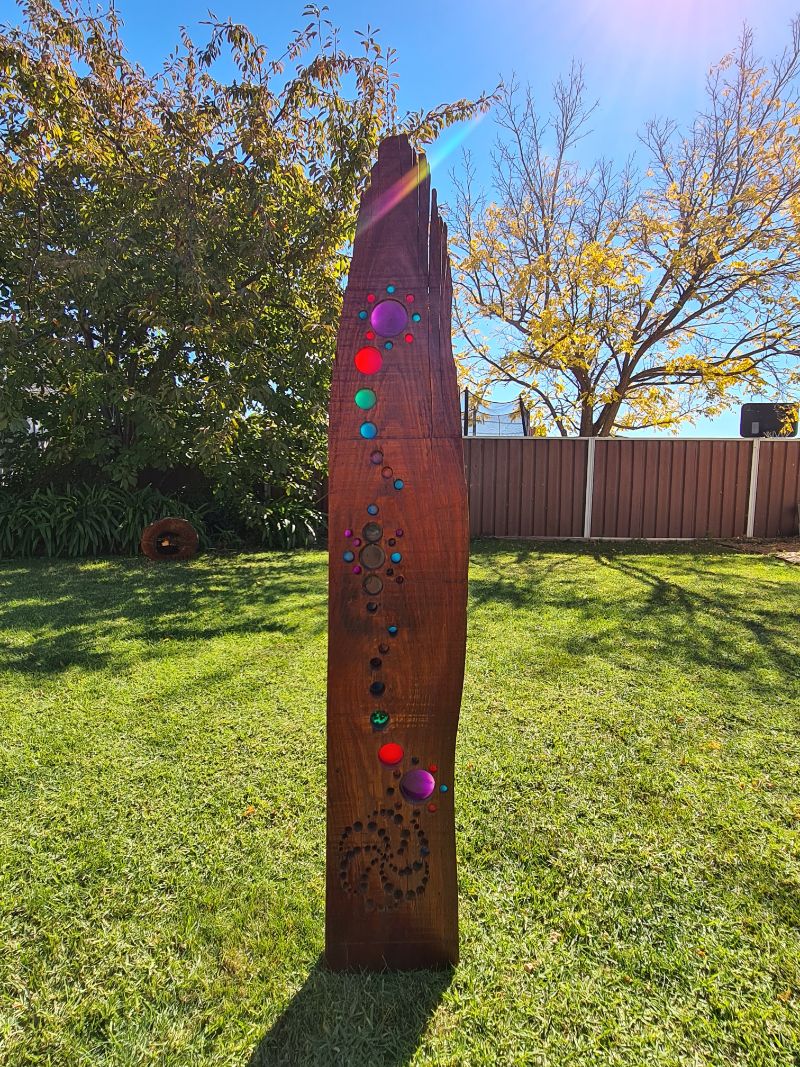 More about IBC
If you follow my blog you will know I am part of IBC (International Bloggers Club) which is a group of talented bloggers from around the world. We have members from Spain, South Africa, Australia, the United States, and Canada. Each month we come together and create a project with a common theme.
If you missed last month's "Wired " theme here is the link to my Wire wind spinner.   The "Broken China " contributions from my fellow bloggers for this month's challenge are listed below, please feel free to jump over and give them some love.
A Crafty Mix|China Plate Arum Lily Mosaic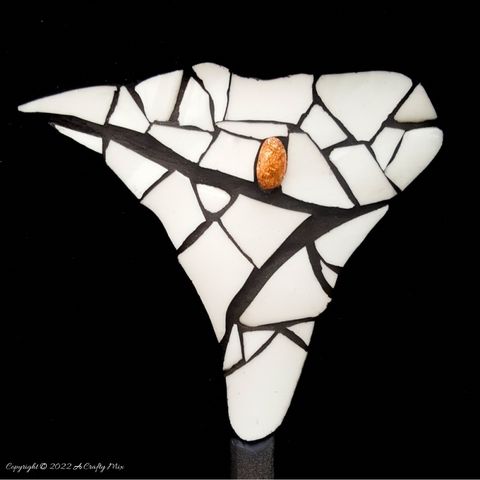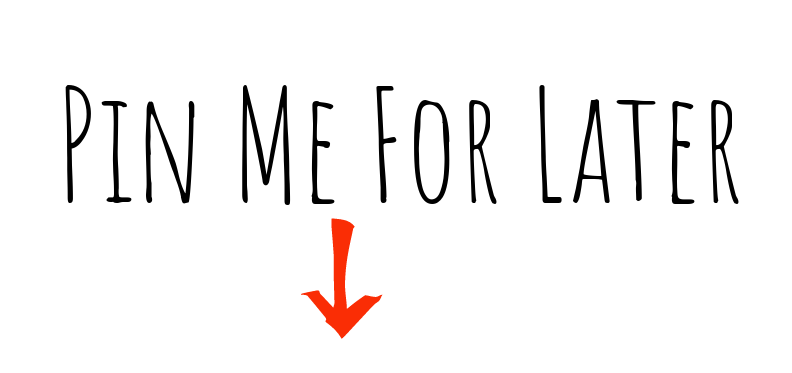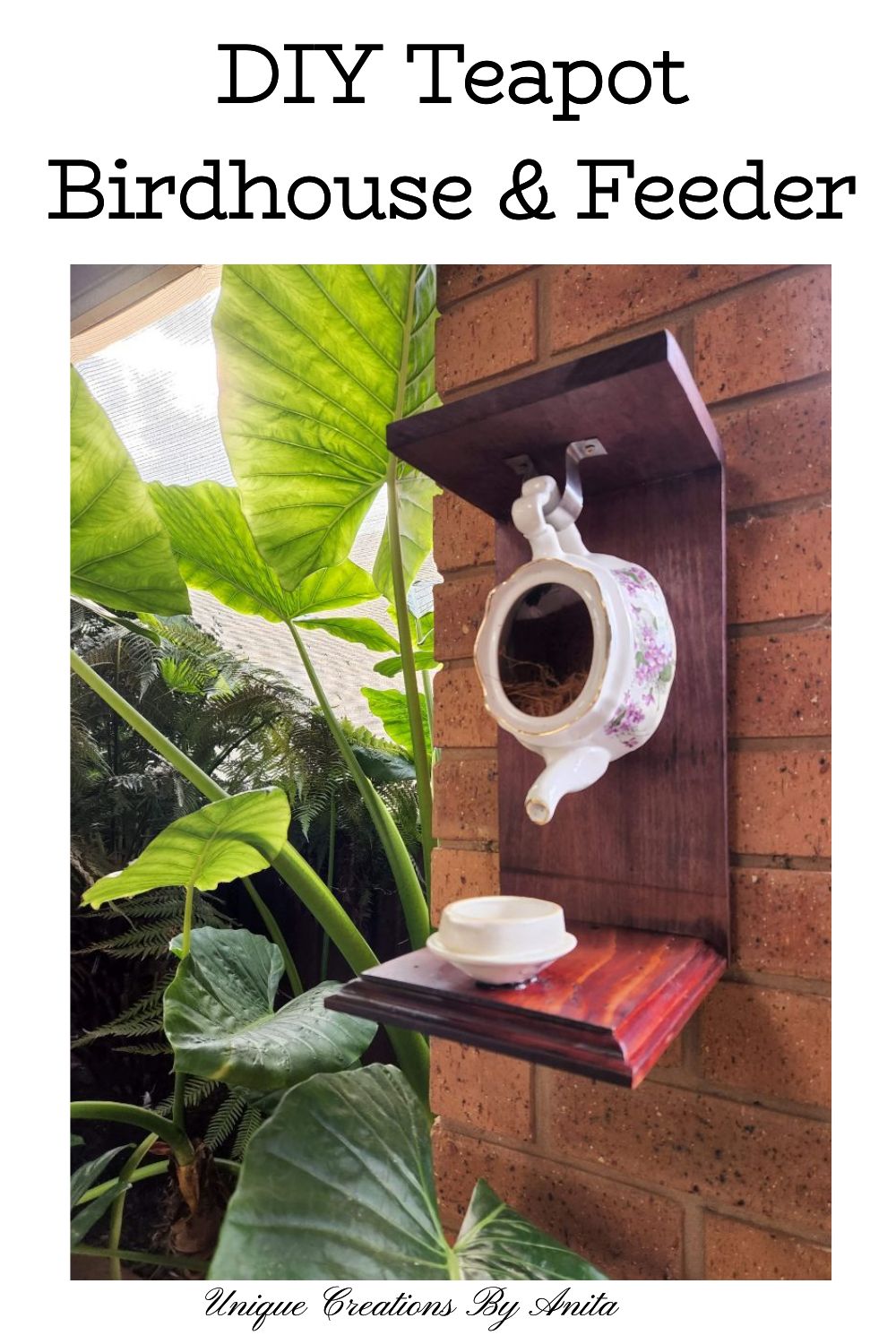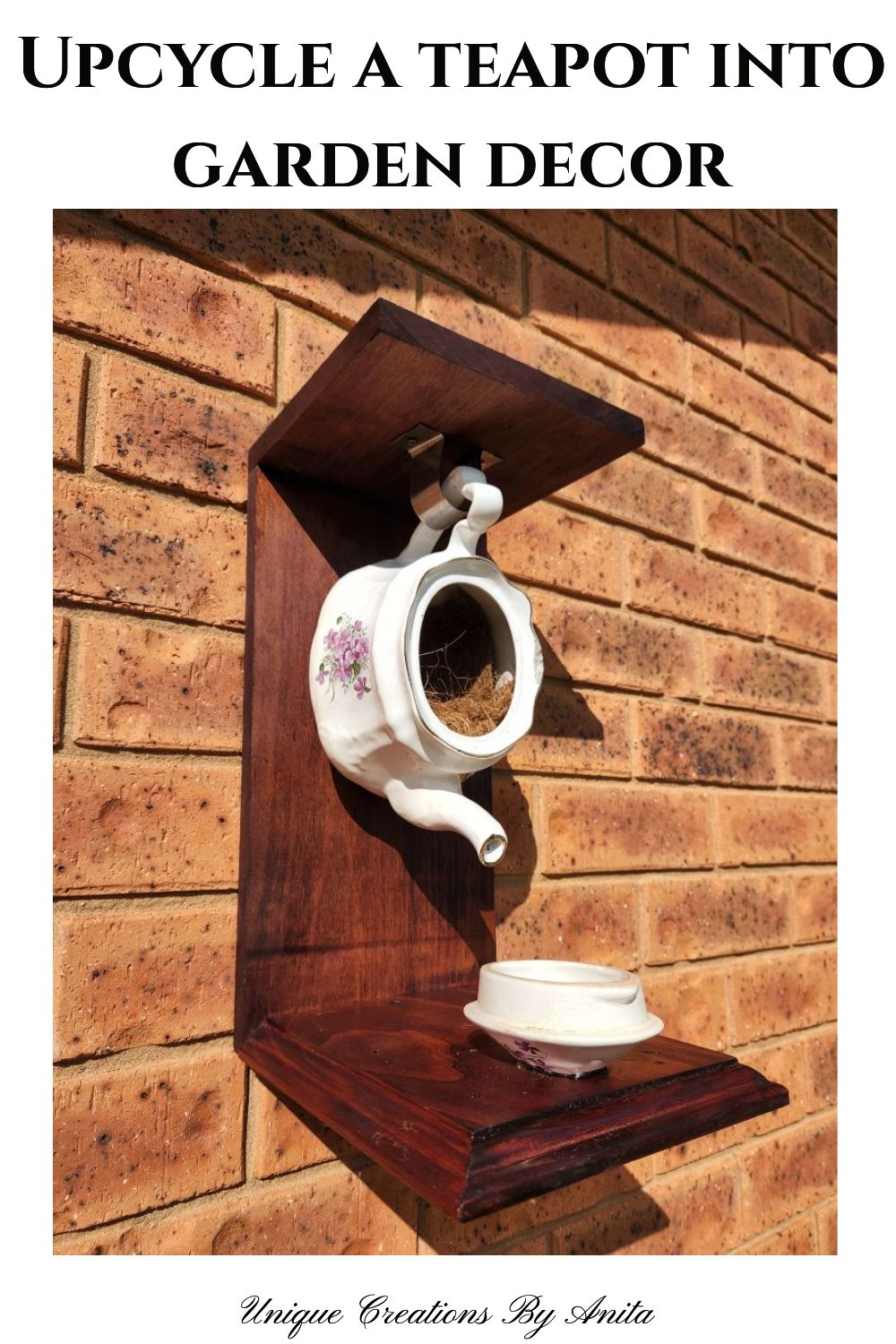 If you are looking for any of the items used in this project, please consider using our links. By clicking on the links we will earn a small commission at no extra cost to you.  Which helps us come up with new and exciting ideas to share with you.