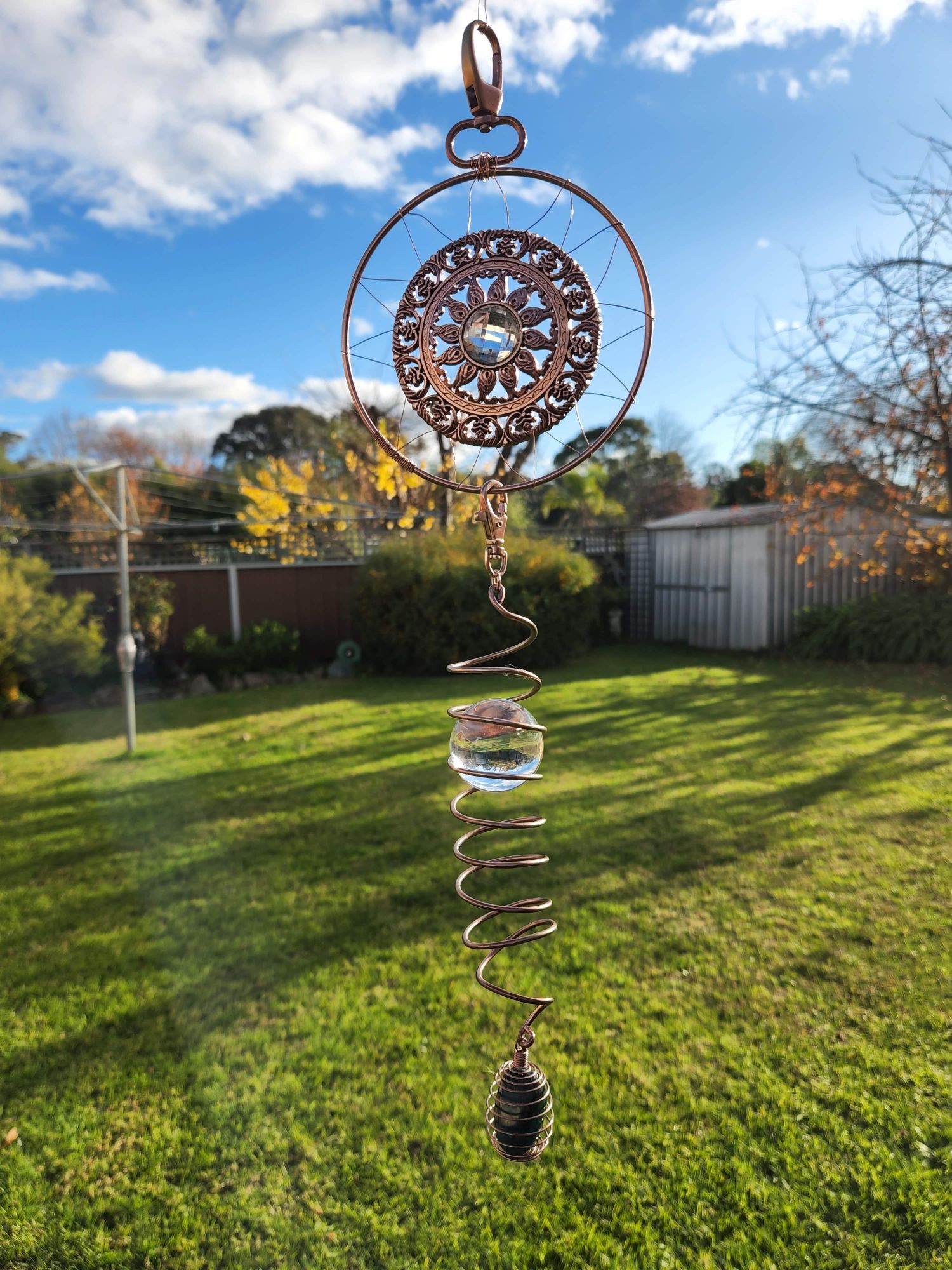 It is time for our next International blogger club challenge (IBC) and this month's theme was "Wired".  The challenge was to create something using wire, this DIY wire wind spinner was my contribution. This wire wind spinner was very quick and easy to make and looks great hanging in the tree in my garden. More about (IBC) at the end of this post.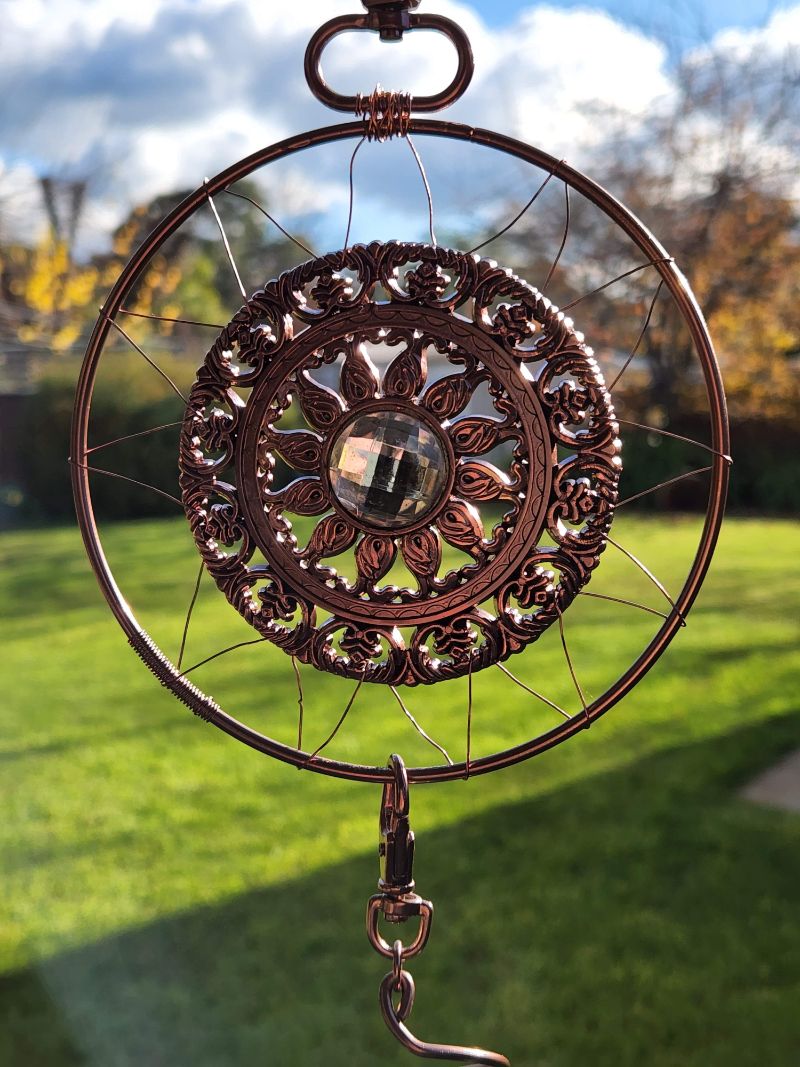 Like all my projects I tried to use mainly recycled materials to build the wind spinner. The products I used to make this project were mainly from an old handbag. I am always on the lookout for handbags with interesting decorations on them. The disc in the centre of the wind spinner was attached to a handbag and the clips I used to hang it was from the straps. The wire I used to attach the disc was stripped from some old wire I had laying around in my workshop. And the bottom wire cage was from an old necklace I bought from a charity shop for 50cents.
How to make a wire wind spinner
*This post may contain affiliate links. This means I earn a small commission on links used at no extra cost to you. Please see my disclosure policy for more information.**
Harvesting free wire
If you are lucky enough to have an electrician in your home like me, you are sure to have a wire of some description laying around.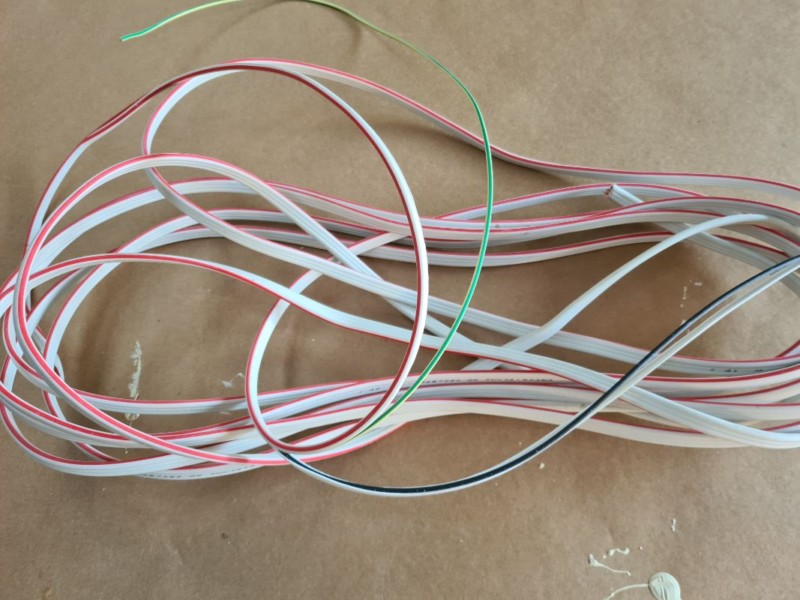 I stripped the plastic coating from the wire and wound the wire around a piece of wood to stop it from getting tangled up. I only needed a small amount of this wire for my project, so I can see a new project in the pipeline.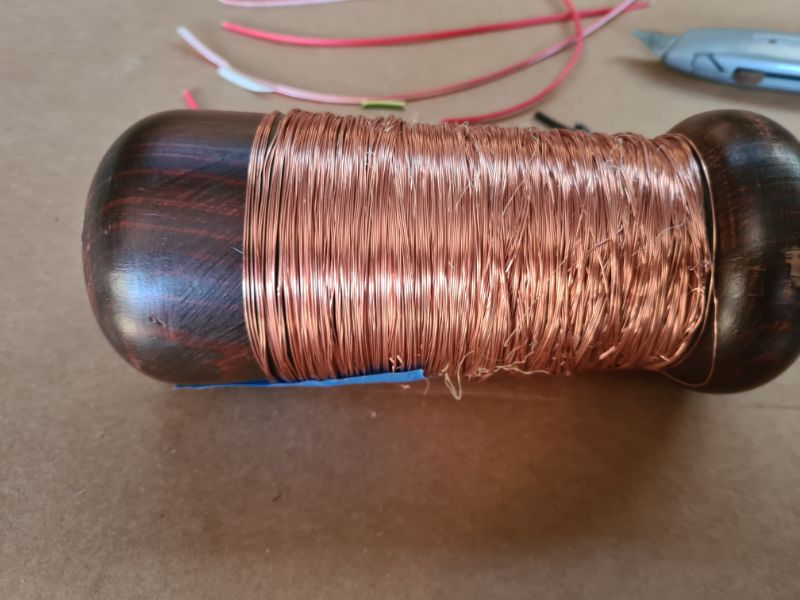 Making the top
I bought the wire hoop
from Kmart for $3 for a set of two, they are can be found in the craft section for making wreaths.  I used the smaller one to make the top.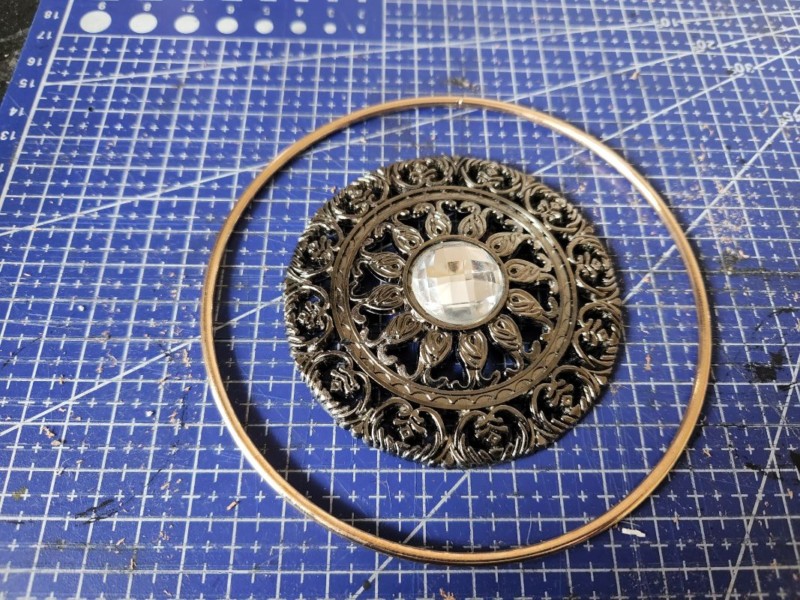 To attach the decorative disc to the hoop I used the copper wire and weaved it around the hoop.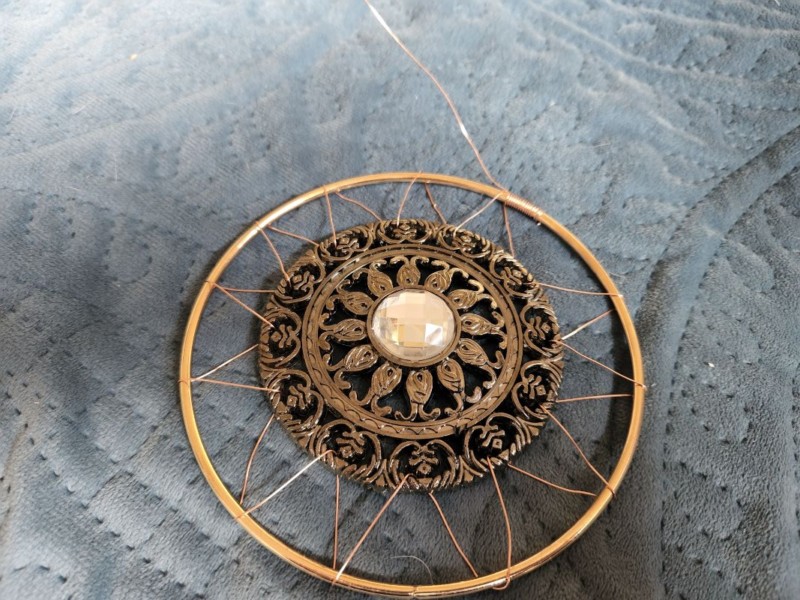 Making the coil
To make the coil I used was cheap 2.5mm aluminium jewellery wire which you can buy from Aliexpress.  This wire is very easy to work with and bends with very little pressure. To get the coil shape I wound the wire around a small table leg. To get a tight coil as you wind it around the leg you can push the coils together.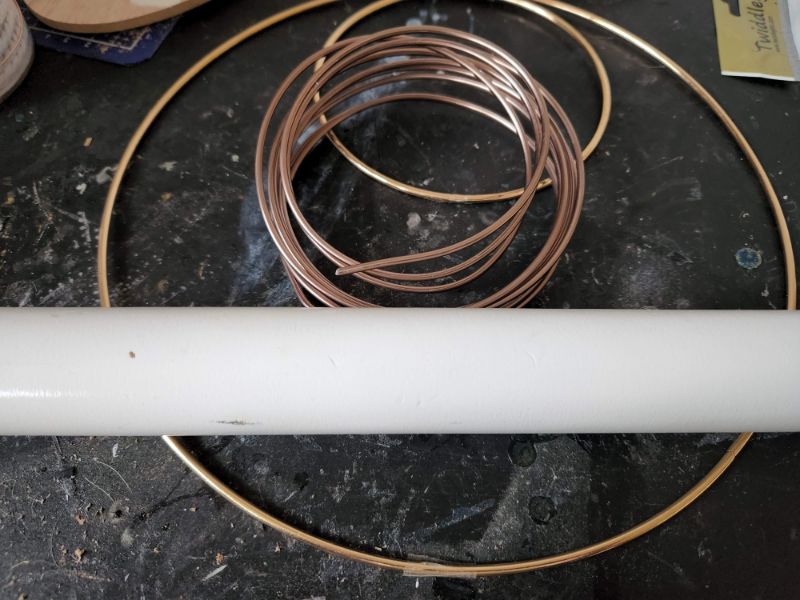 Next, I made a small hoop on both ends using long nose pliers.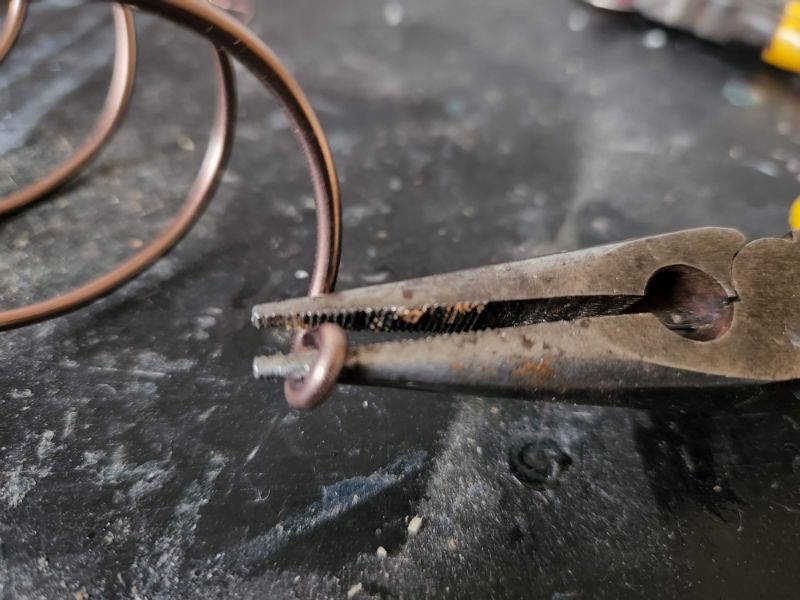 I use the hook from the handbag strap to attach the coil to the top section. Next, I added the small coil basket from the old necklace to the bottom. I added the small coiled basket to the bottom because I wanted to weigh the coil down a bit.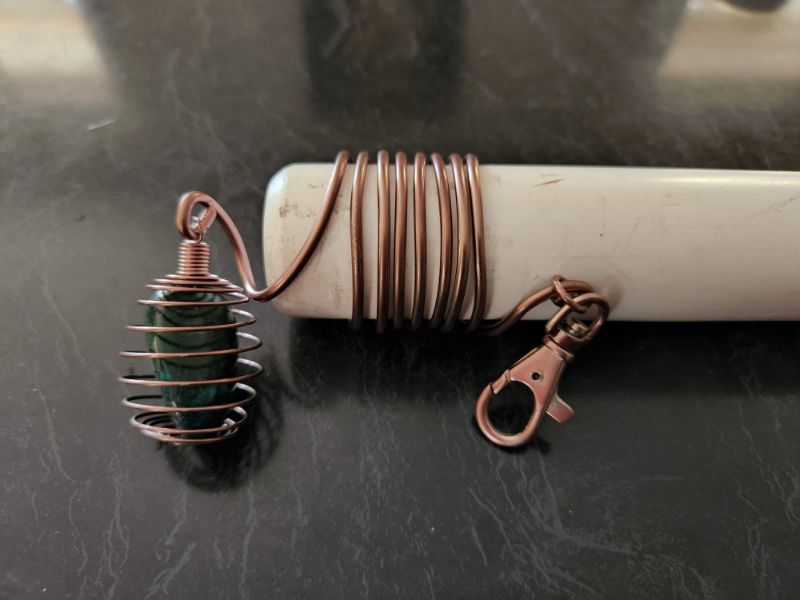 Painting the wire wind spinner
My finished wind spinner looked unfinished because of the different colours, so I painted it using copper-coloured spray paint.  Excuse the mess in my workshop, tiding it is a project for warmer weather.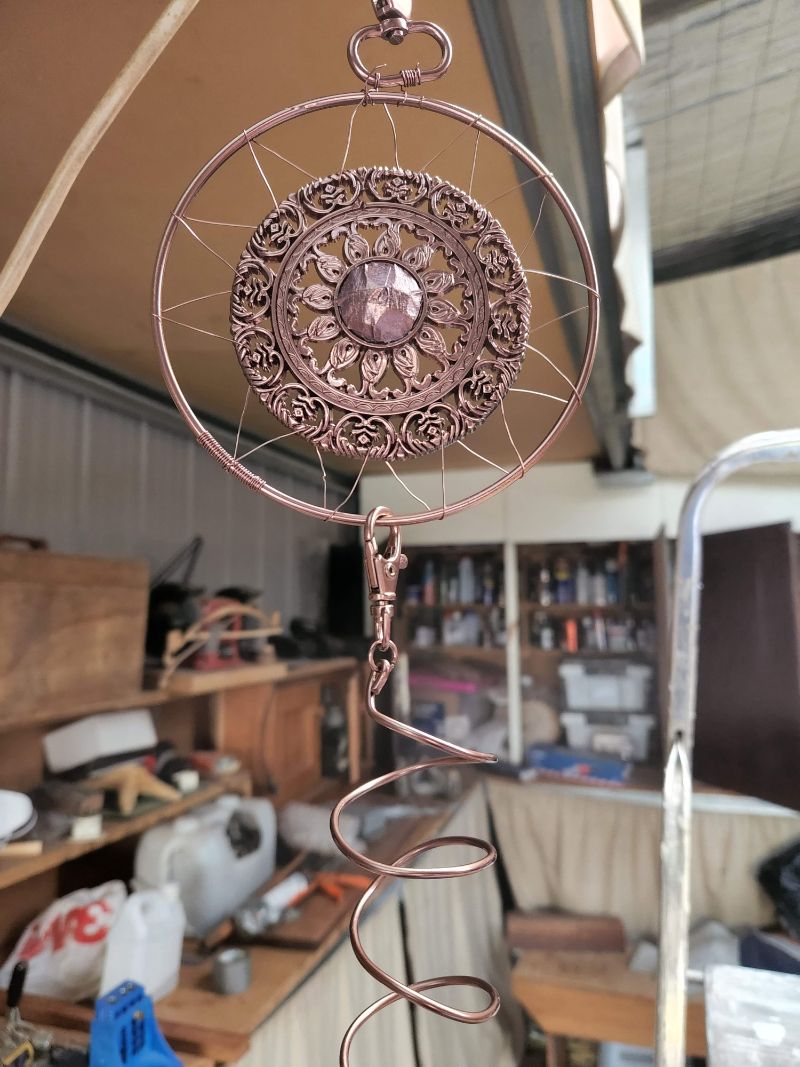 Adding the glass ball
I added the 40mm glass ball
by pushing it in between the coils, the coils will hold the ball secure. If you feel your glass ball could possibly fall out, you can push the coils closer together.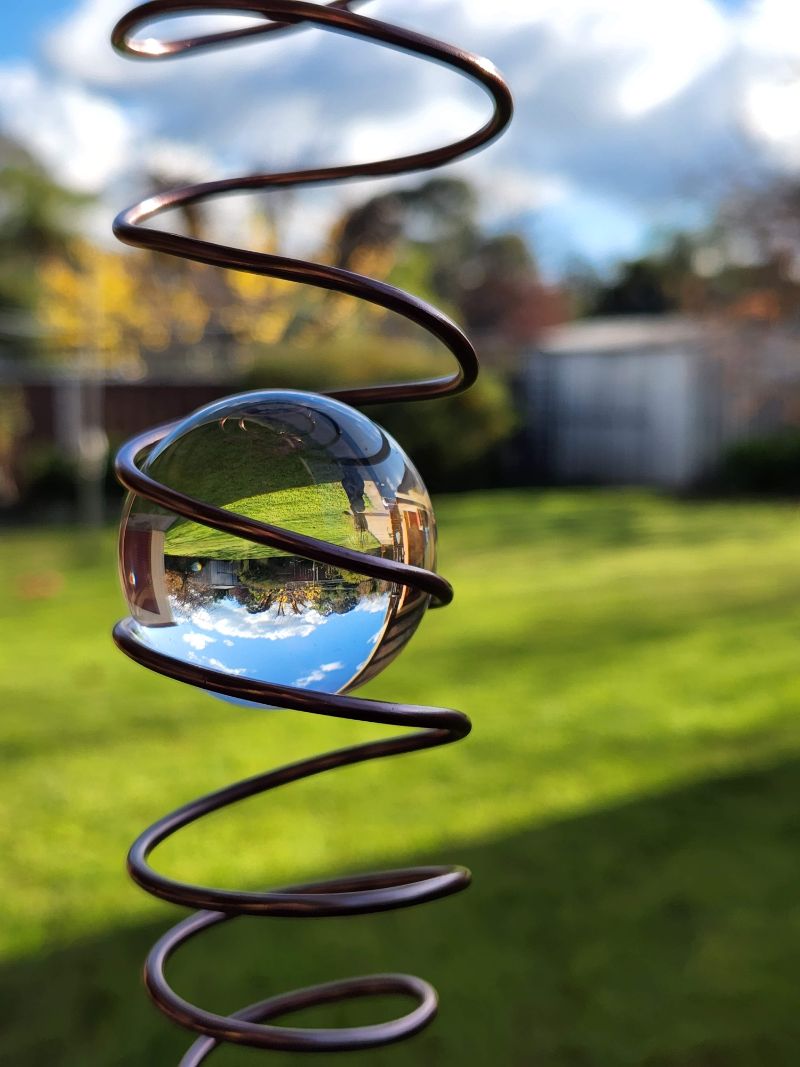 If you love the idea and don't want to make your own wind spinner we have got you covered.  Here are some you can purchase.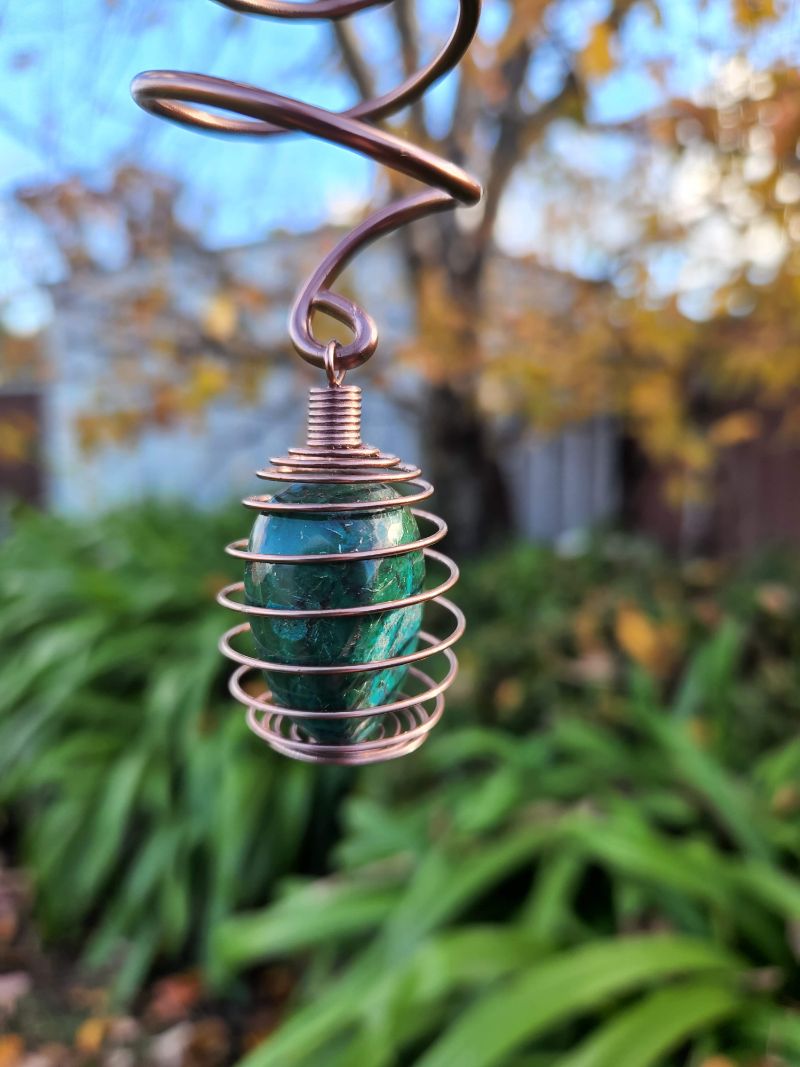 You can use some of the copper wire to attach your wind spinner to a tree in your garden.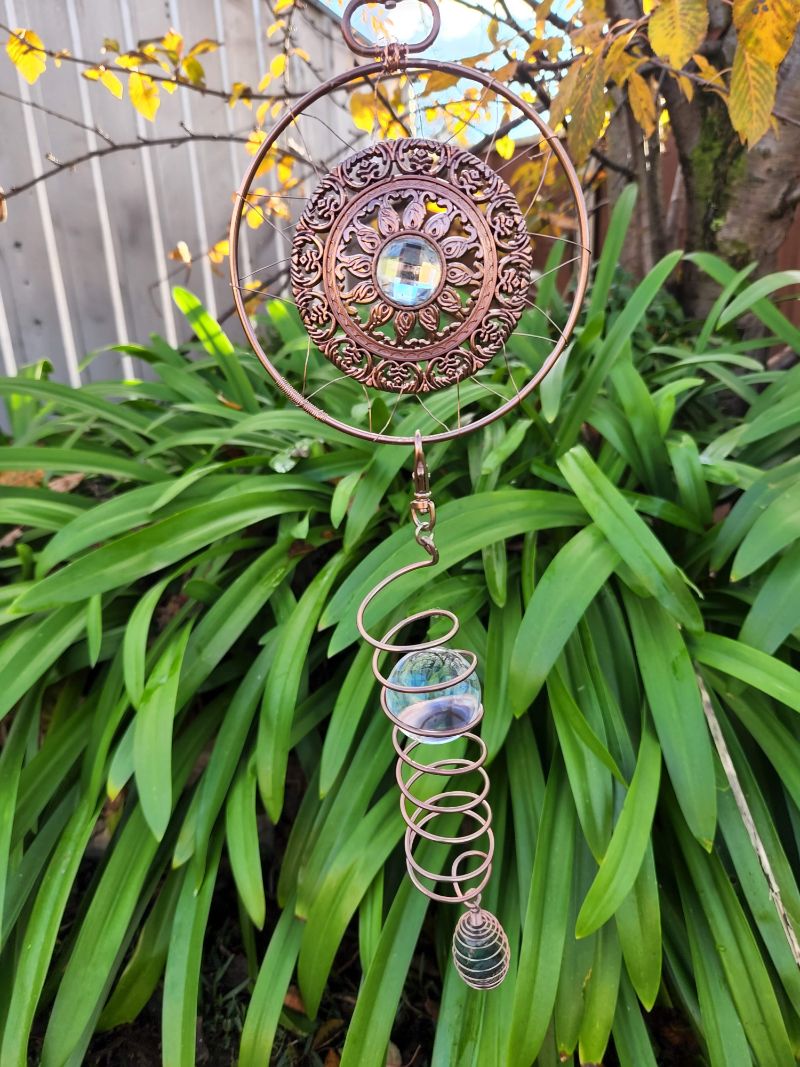 More garden decor ideas
I upcycled an old futon into a plant stand for my garden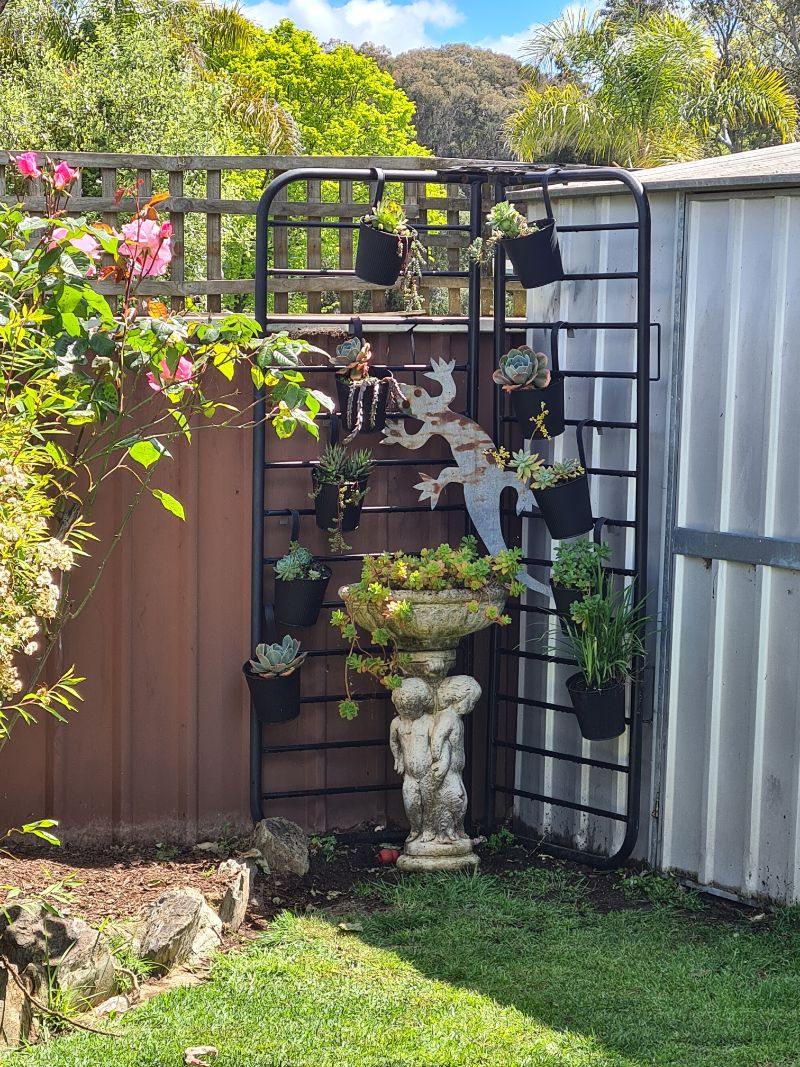 Another great idea you can make to decorate your garden is this large wooden suncatcher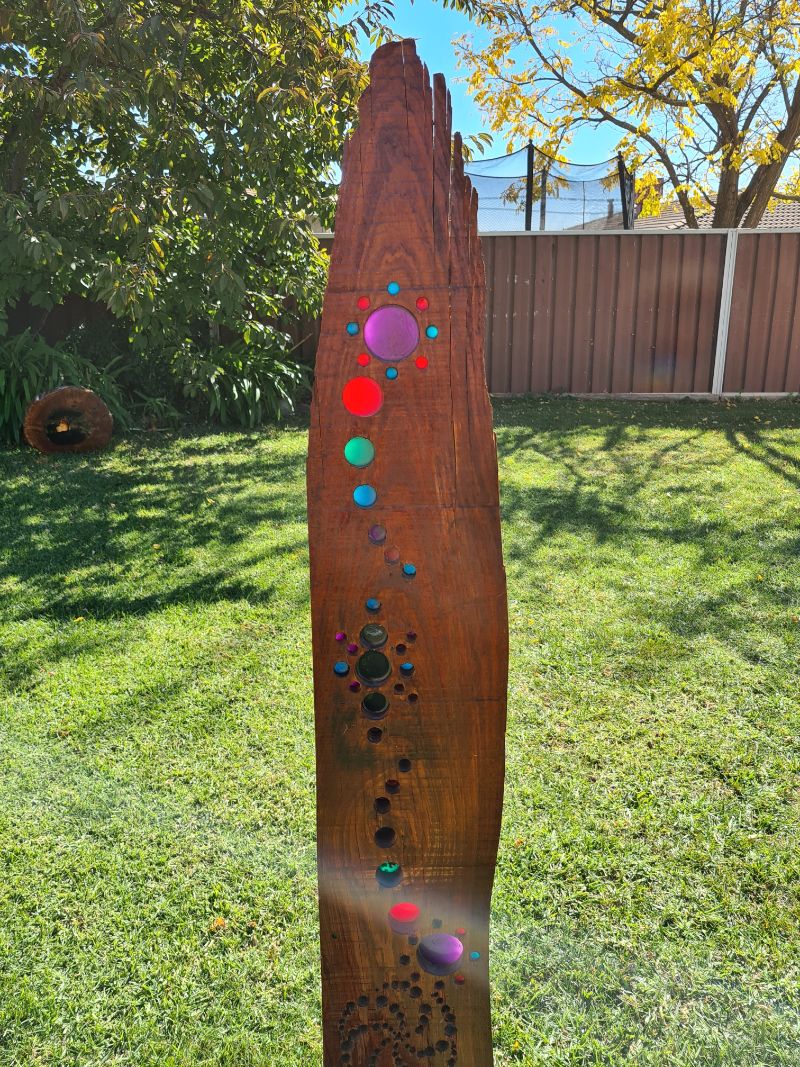 More about IBC
If you follow my blog you will know I am part of IBC (International Bloggers Club) which is a group of talented bloggers from around the world. We have members from Spain, South Africa, Australia, the United States, and Canada. Each month we come together and create a project with a common theme.
If you missed last month's "Hooked on Crochet " theme here is the link to my "Dementia sensory mat"  The "Wired " contributions from my fellow bloggers for this month's challenge are listed below, please feel free to jump over and give them some love.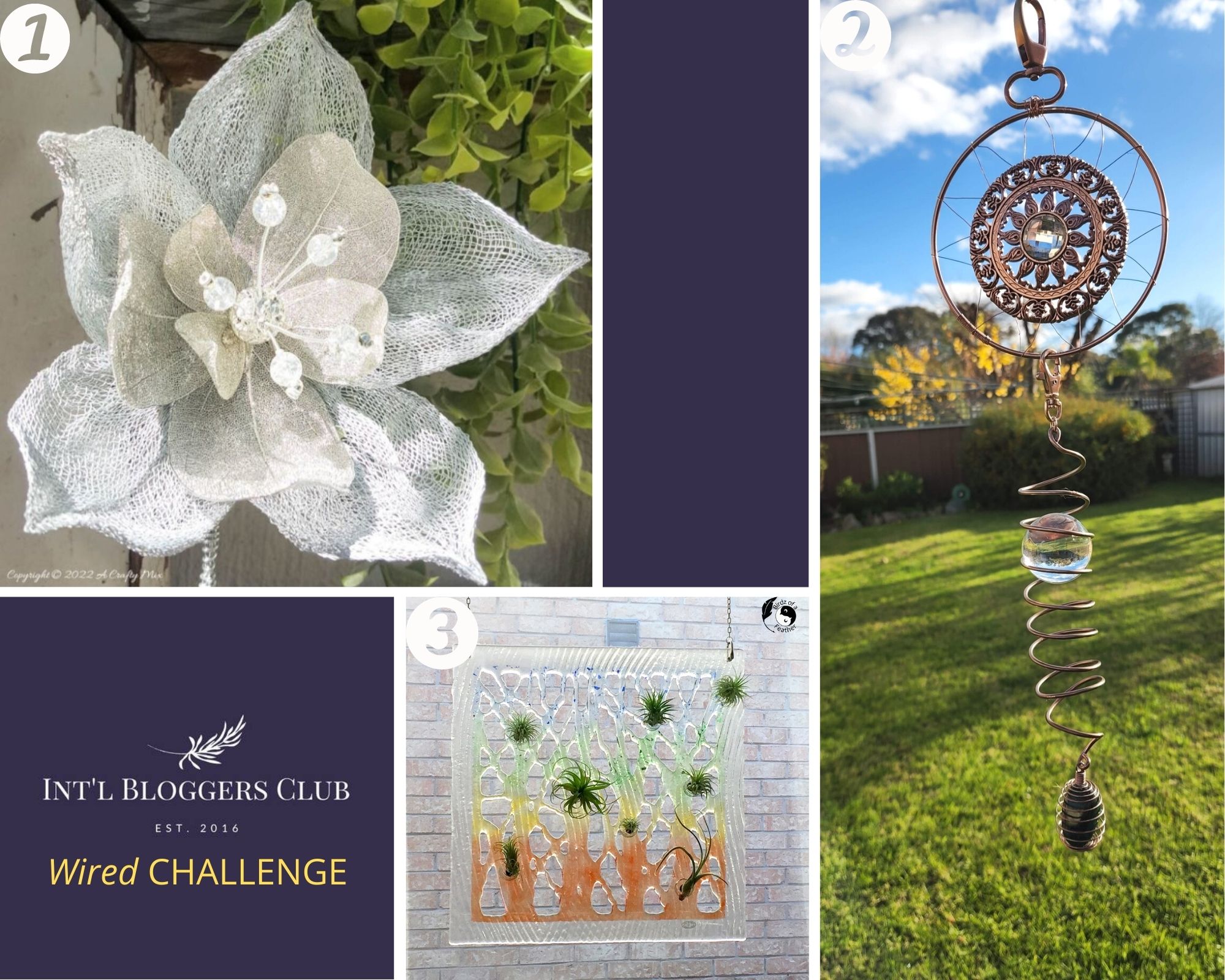 A Crafty Mix|How to make a large wire flower
Me
Birdz of a feather | Unique air plant holder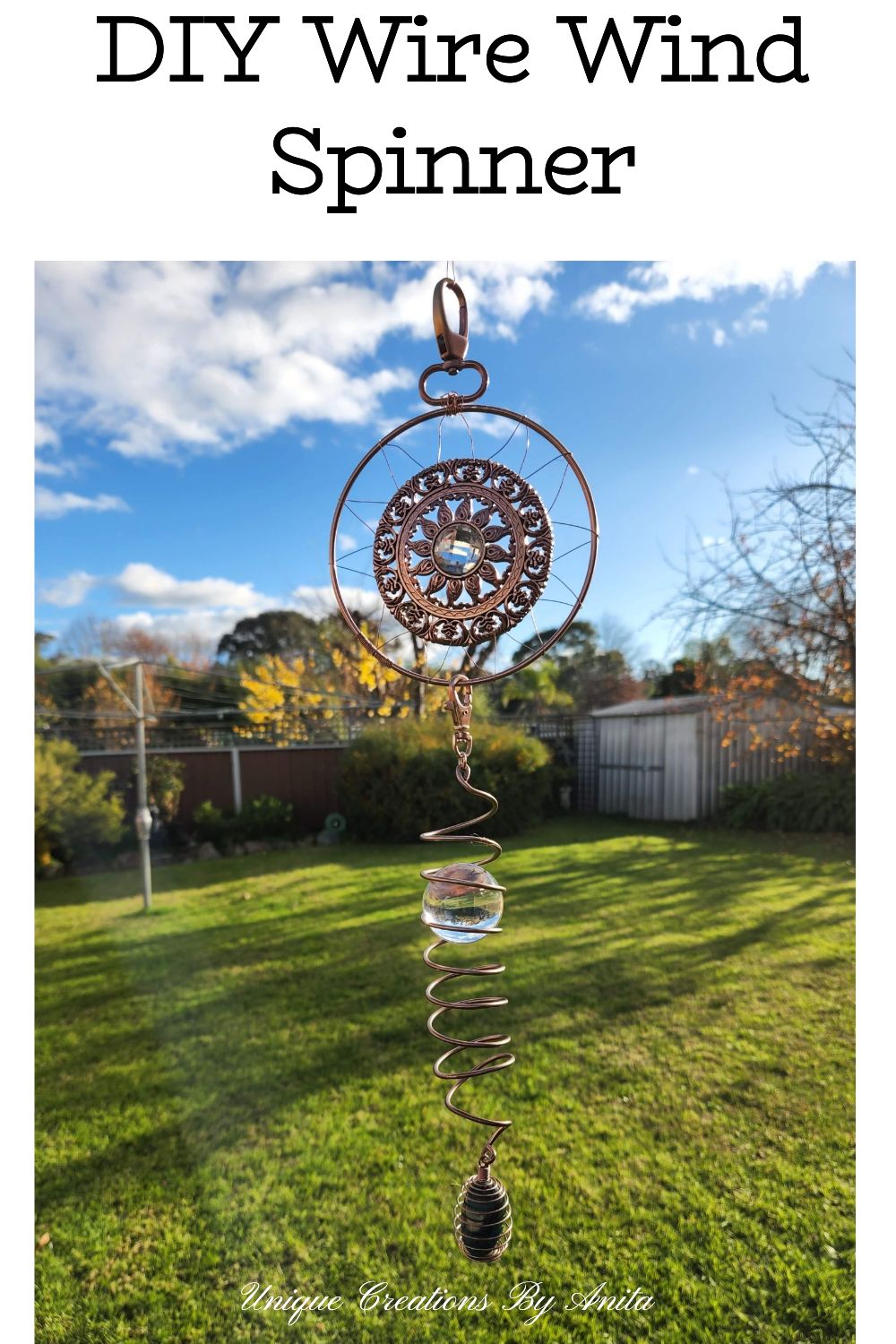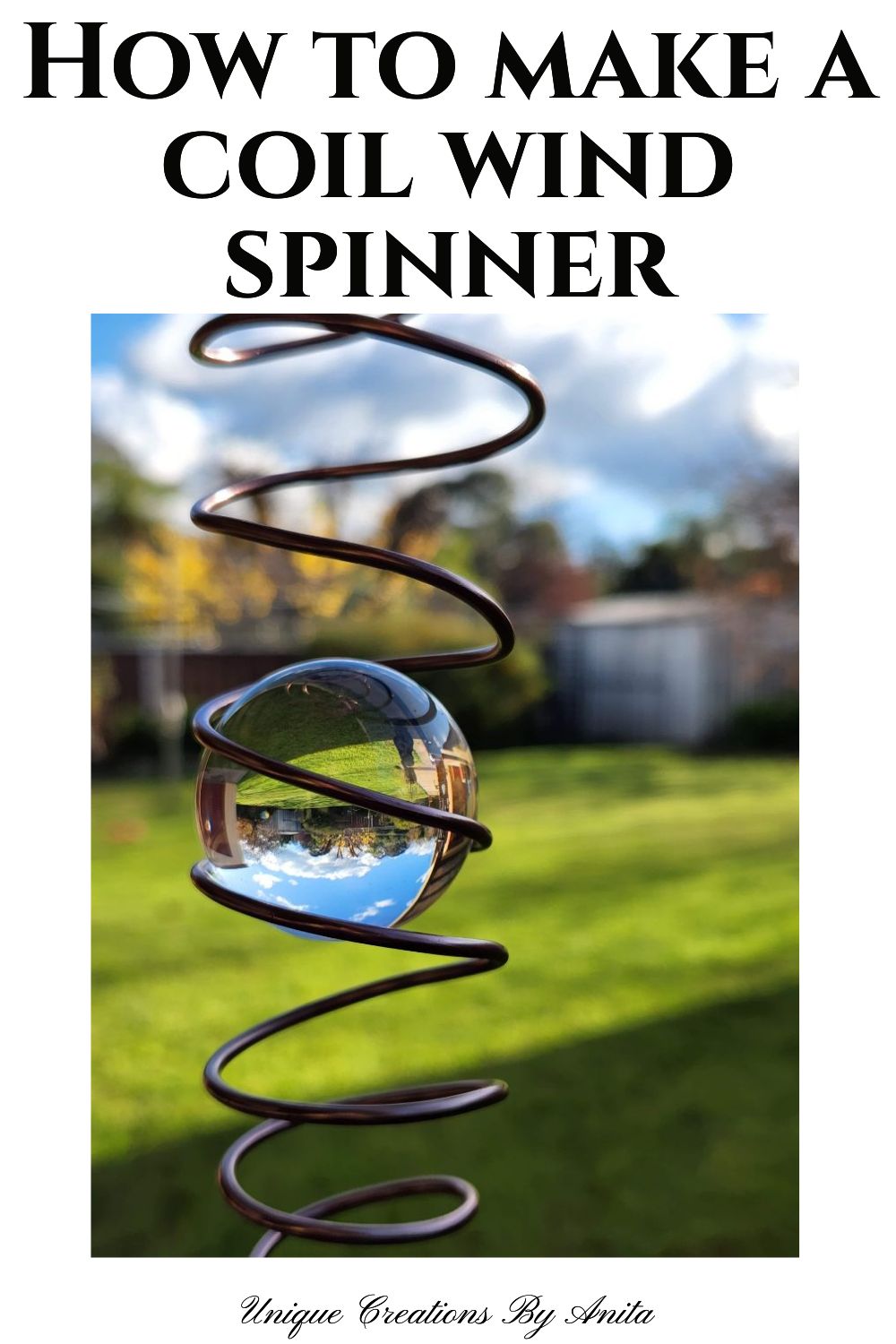 If you are looking for any of the items used in this project, please consider using our links. By clicking on the links we will earn a small commission at no extra cost to you.  Which helps us come up with new and exciting ideas to share with you. Please feel free to share or leave a comment we would love to hear your thoughts.