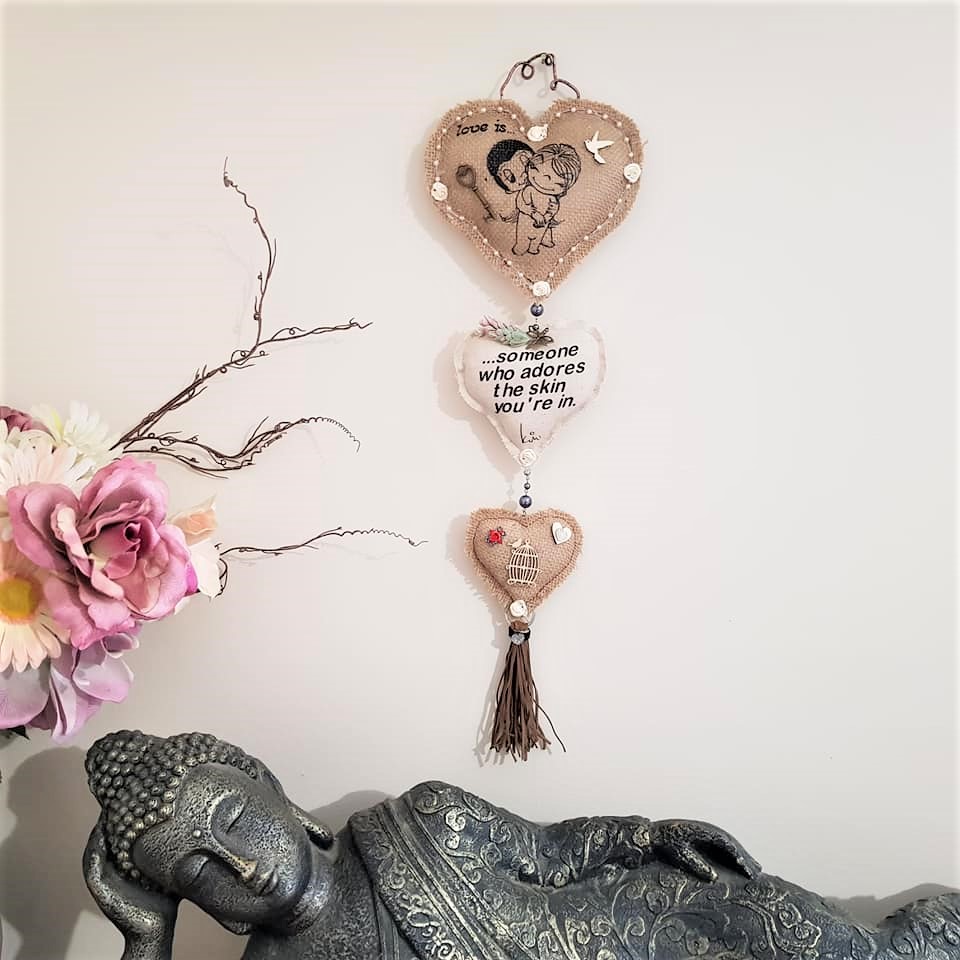 Love is in the Air! With Valentine's Day just around the corner, the theme for this months International Bloggers Club (IBC) challenge was Vintage Valentine. (More about IBC  at the bottom of this post)  I knew I wanted to make a Vintage Valentine hanging but kept coming up blank on the theme.  Thinking back to when I was a kid I remembered the "Love is" comic strip that used to be in the Sunday newspaper every week. And I thought it would be perfect with so many quotes to choose from.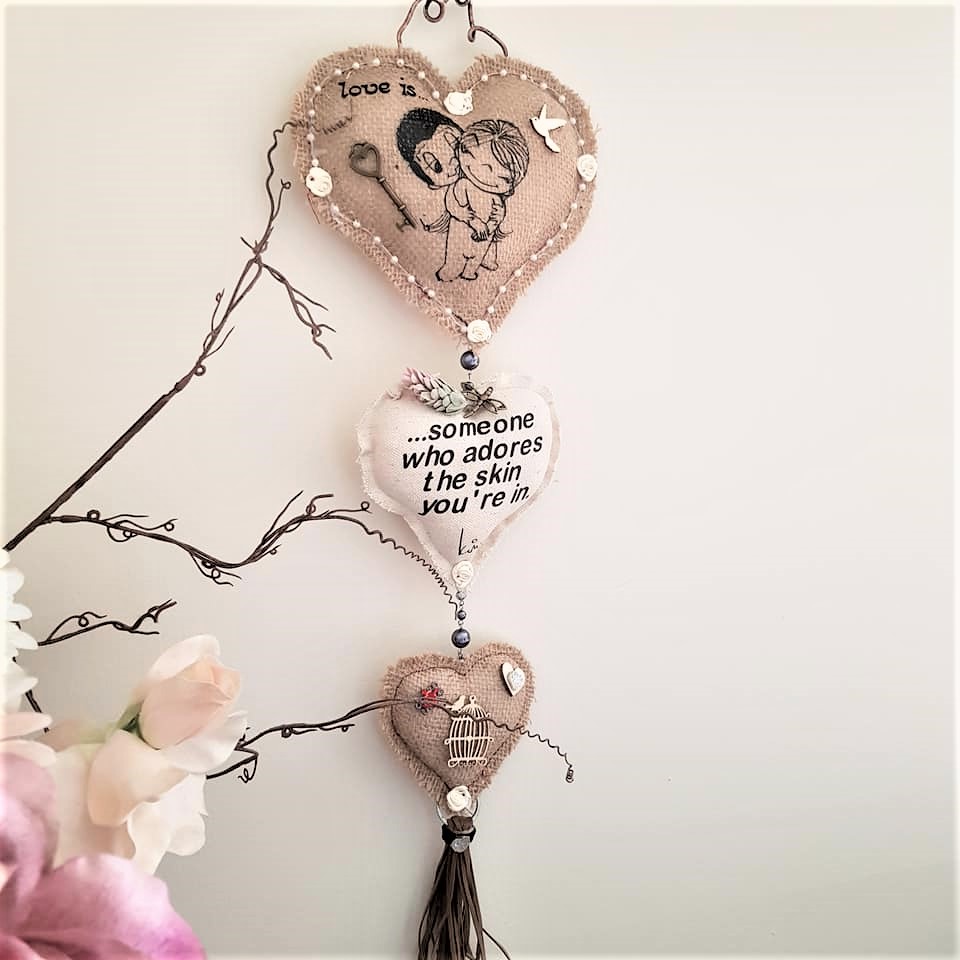 If you have never heard of "Love is" it all started with shy little love notes from Kim Casali to her future husband, Roberto. Each of these little notes involved a small drawing and a personal sentiment that perfectly captured Kim's thoughts for the man she loved. She would hide these little drawings where he would least expect, sometimes tucked in a pocket or popped under his pillow, and also send them to him whenever they were apart. Everyone will be able to find their perfect vintage valentine "Love Is" quote!
How to make a Vintage Valentine Hanging
**This post may contain affiliate links. Which means I earn a small commission on links used at no extra cost to you. Please see my disclosure policy for more information.**
Making the hearts
I chose to use burlap fabric because it looks old fashioned and I had it at home.  I have used burlap before and personally, found it a pain in the butt to work with.  It tends to fry once cut.  So I thought I would try and be smartie pants and spray it with a clear gloss to seal the edges which worked really well.  The fabric was hung up using paperclips and sprayed with the gloss.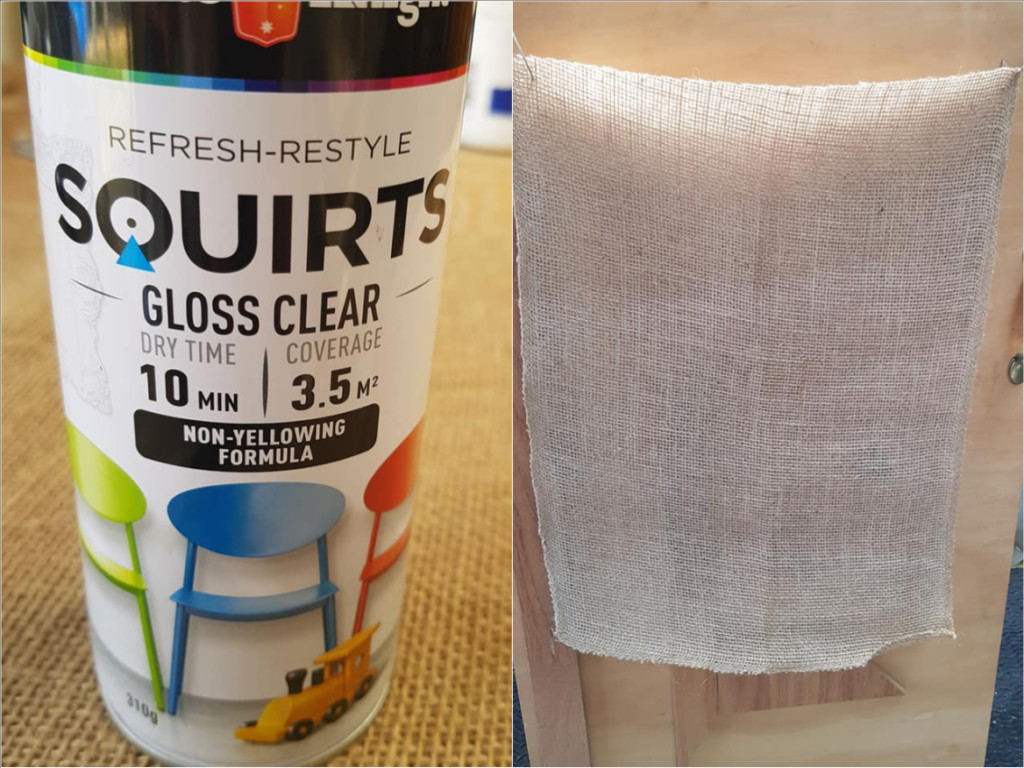 Find an image of a heart image if you are like me and can't draw well, and pin it to the burlap fabric.
Using a sewing machine set on very small stitches then sew around the hearts using the paper as a guide. Leave a small opening so you can stuff with filling later.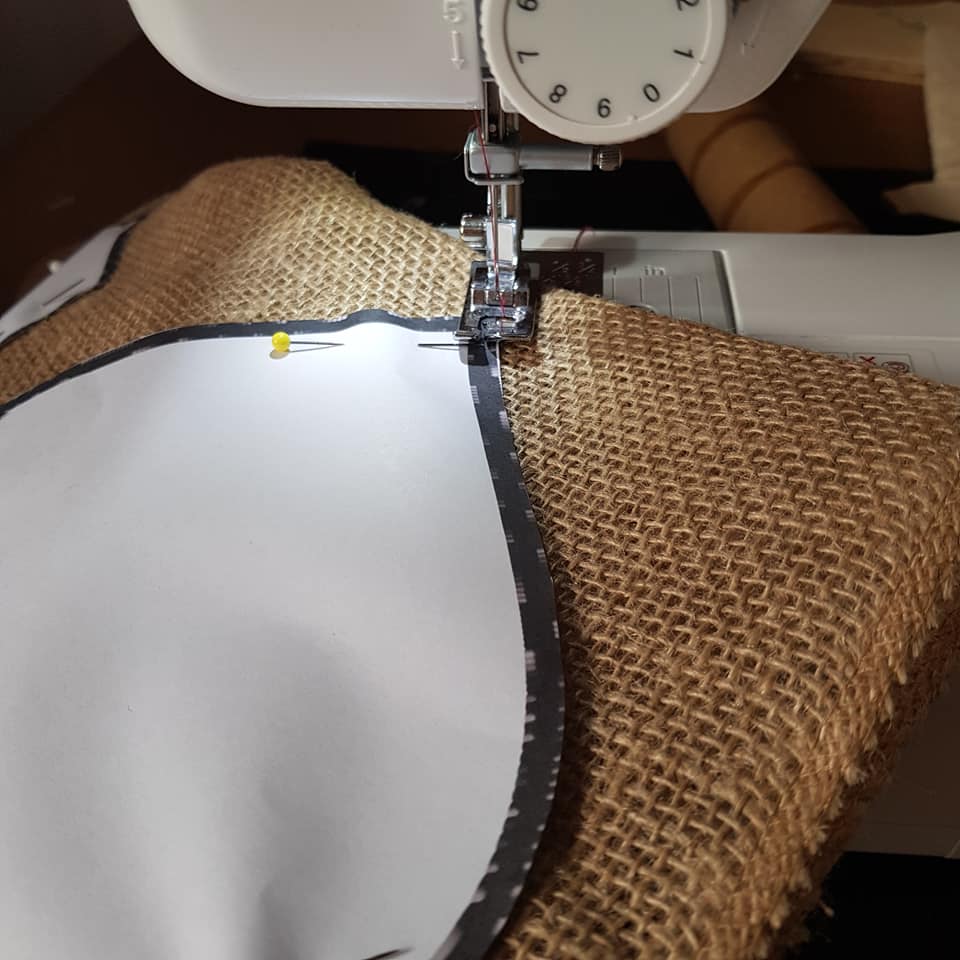 Create your Love is design
To create your design you will need a Cricut/Silhouette vinyl cutter. If you don't already own one, I would highly recommend the Cricut Explore Air 2.  There are so many unique projects that you can make with this machine, here are a few I have made. 
I found an image on the internet that I liked and turned it into an SVG file using Inkscape. Inkscape is simple to use software, which is free to use on the internet.  (Please note these images are copyrighted so you can not sell products with these images on). Import the image into Cricut design space.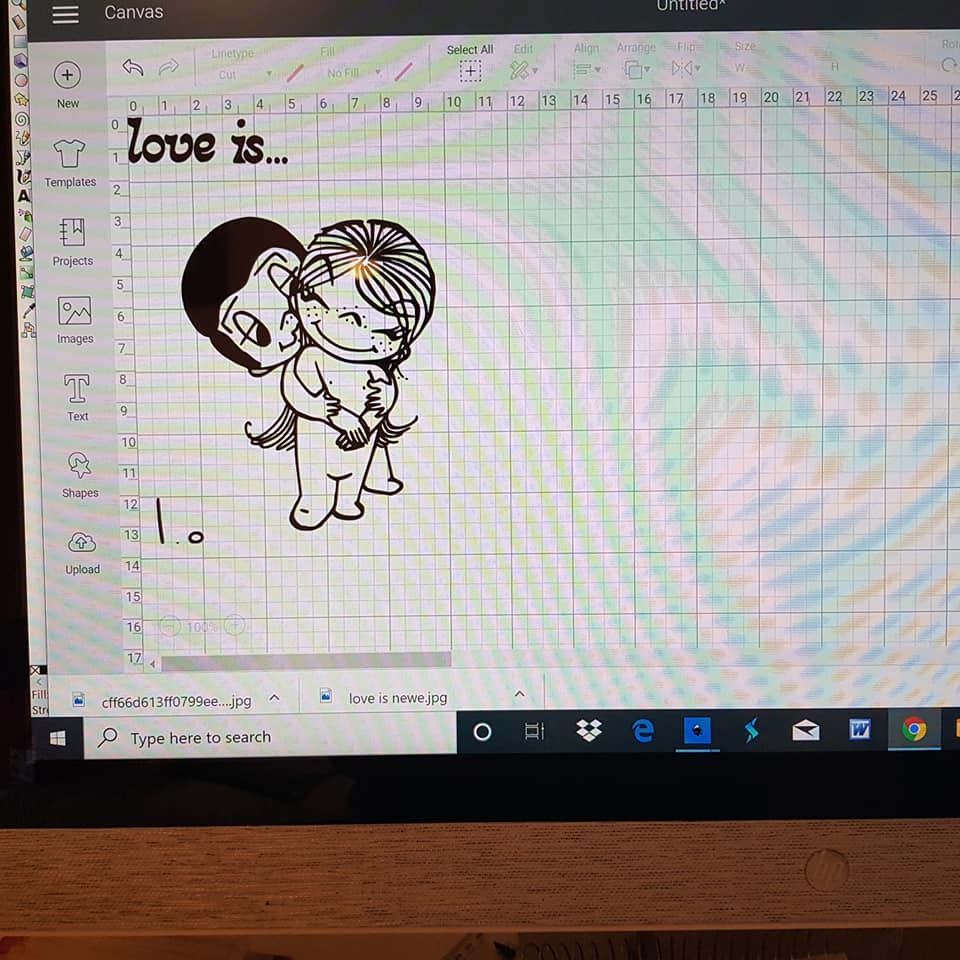 To make this project I used HTV vinyl which is an iron-on vinyl. Put the vinyl shiny side down on the cutting mat. I use all my scraps of vinyl that is why the vinyl is an odd shape.  If you have a vinyl cutter you will understand every piece costs money. Make sure you mirror the image in the settings before you cut the vinyl, or your design will cut backwards.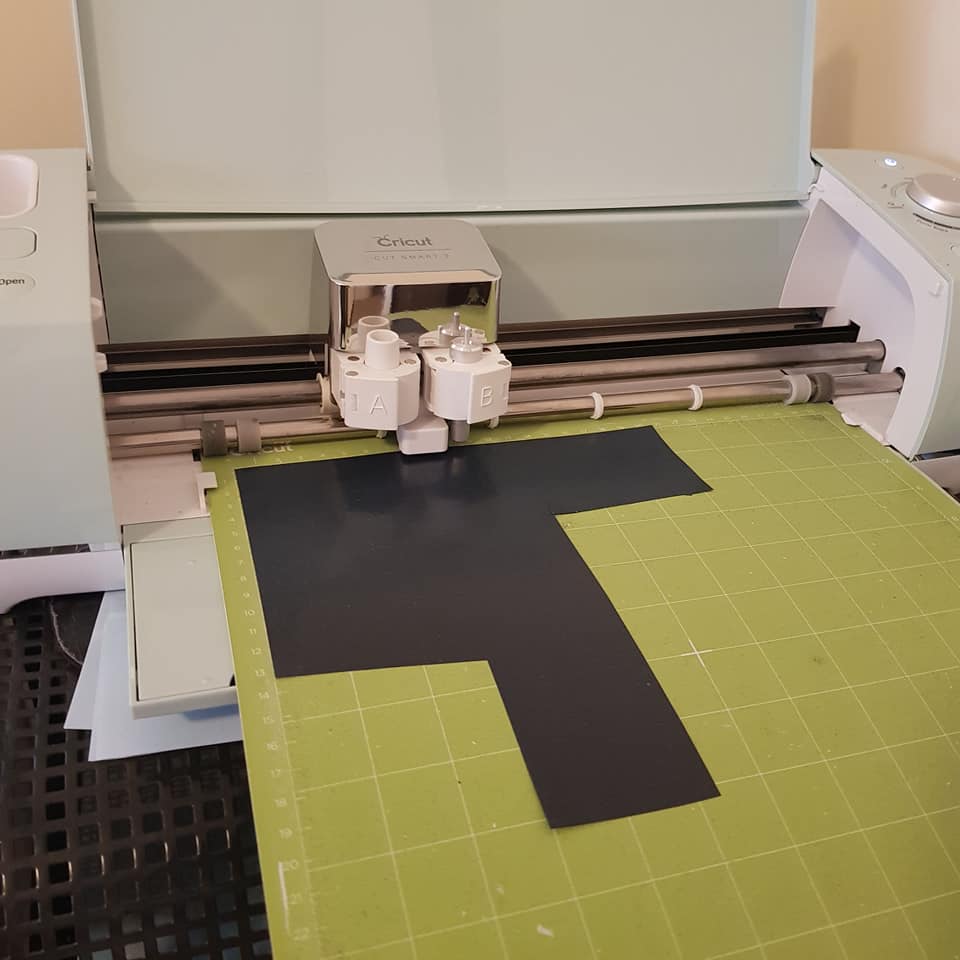 Next, using the weeding tools remove all the excess vinyl you don't want on the design.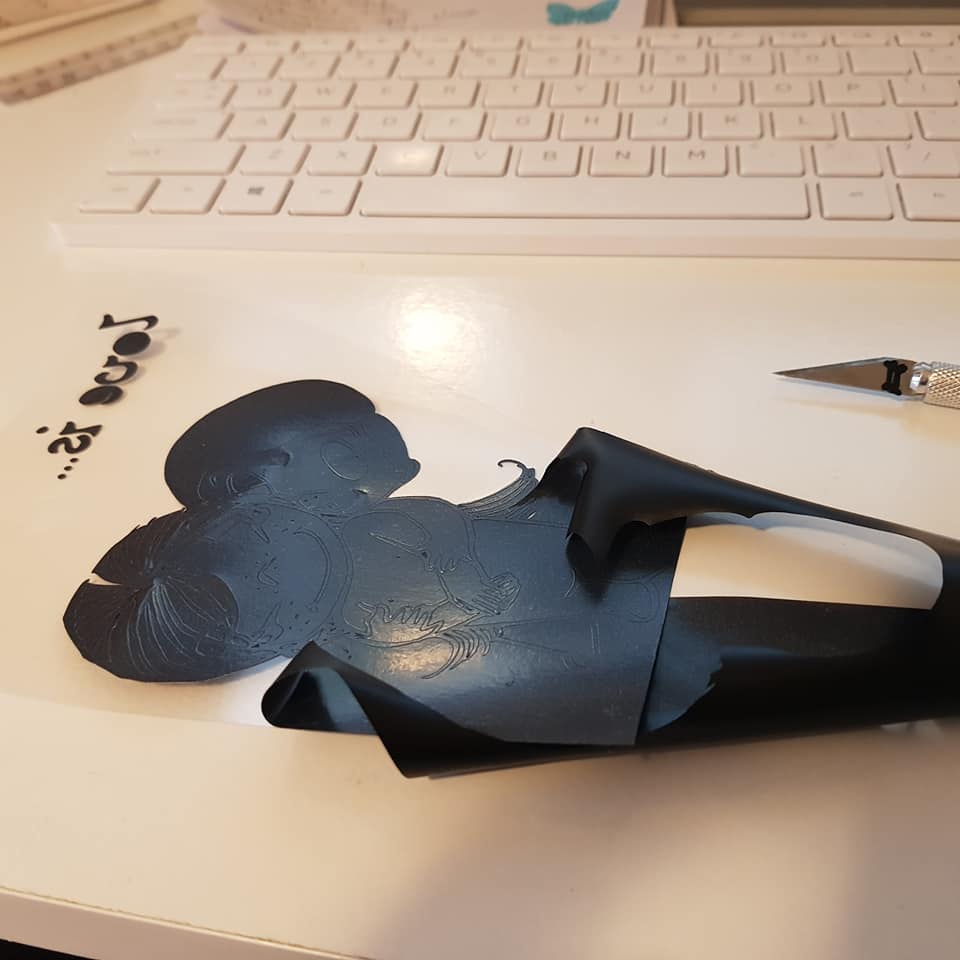 Transferring the design to the fabric
To transfer the design you can use the Cricut easy press or regular household iron. (Don't use your best iron) Place the design in the position you want inside the heart.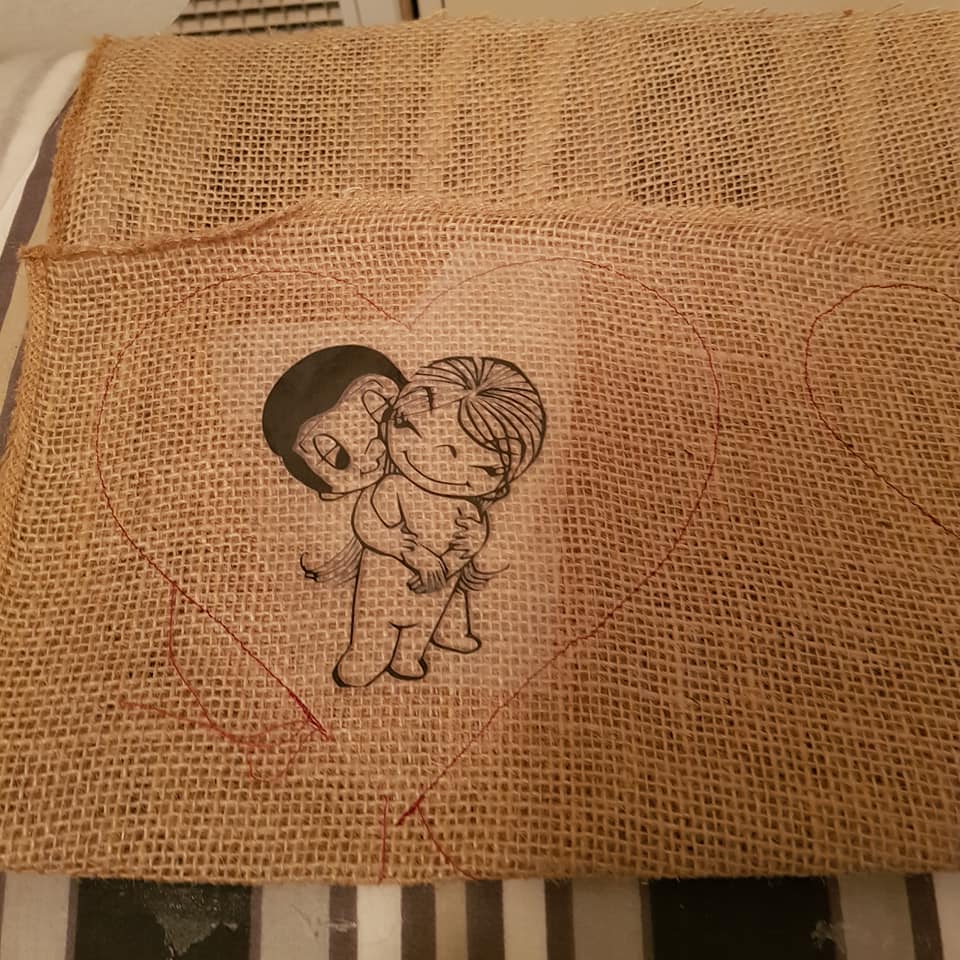 Cover the design with some baking paper, this is important if you have used the gloss spray as I did.  If you don't the iron will stick to the fabric. Switch off the steam function on your iron, you need heat only.  Push the iron down on the design for 15 seconds. I have found pushing the iron around smudges the design.  Lift up the clear film and see if the design has transferred, if not do another 5 seconds until it does.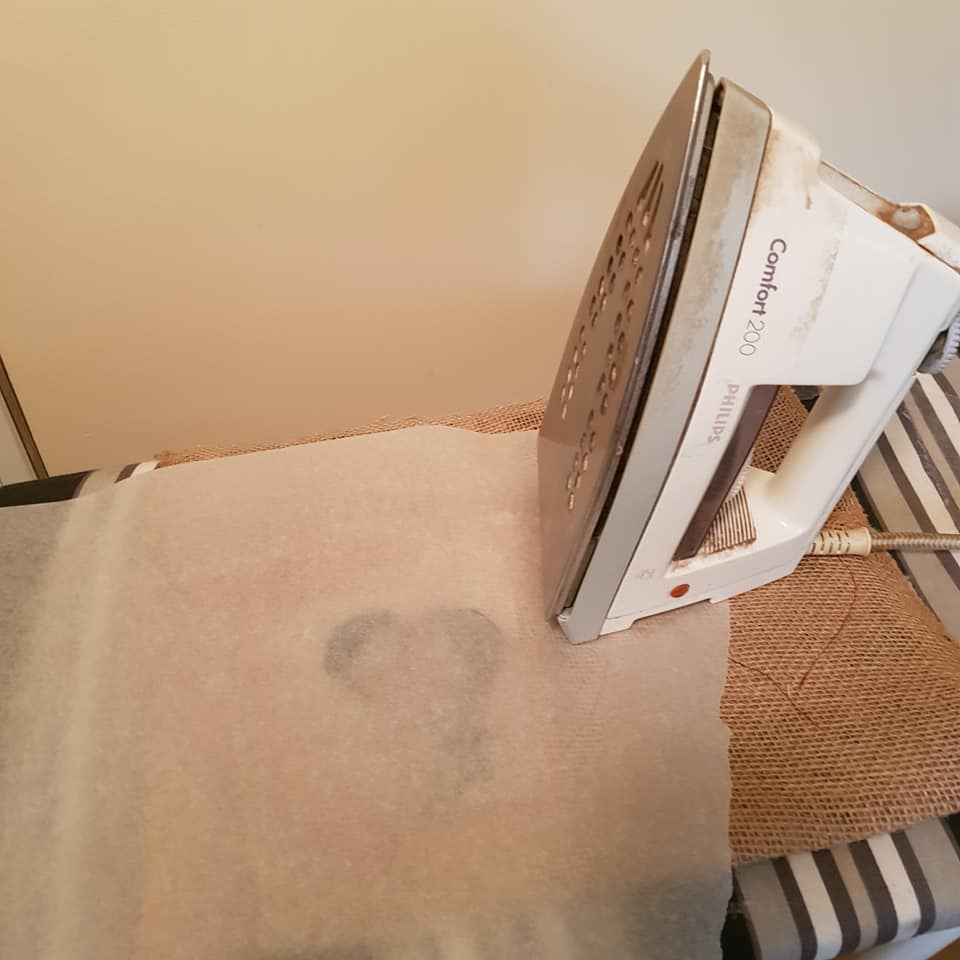 To add some character to my vintage valentine hanging I cut a small piece of fabric off one of my painting drop sheets for the quote.  I followed the same process as the burlap hearts, apart from using the gloss spray.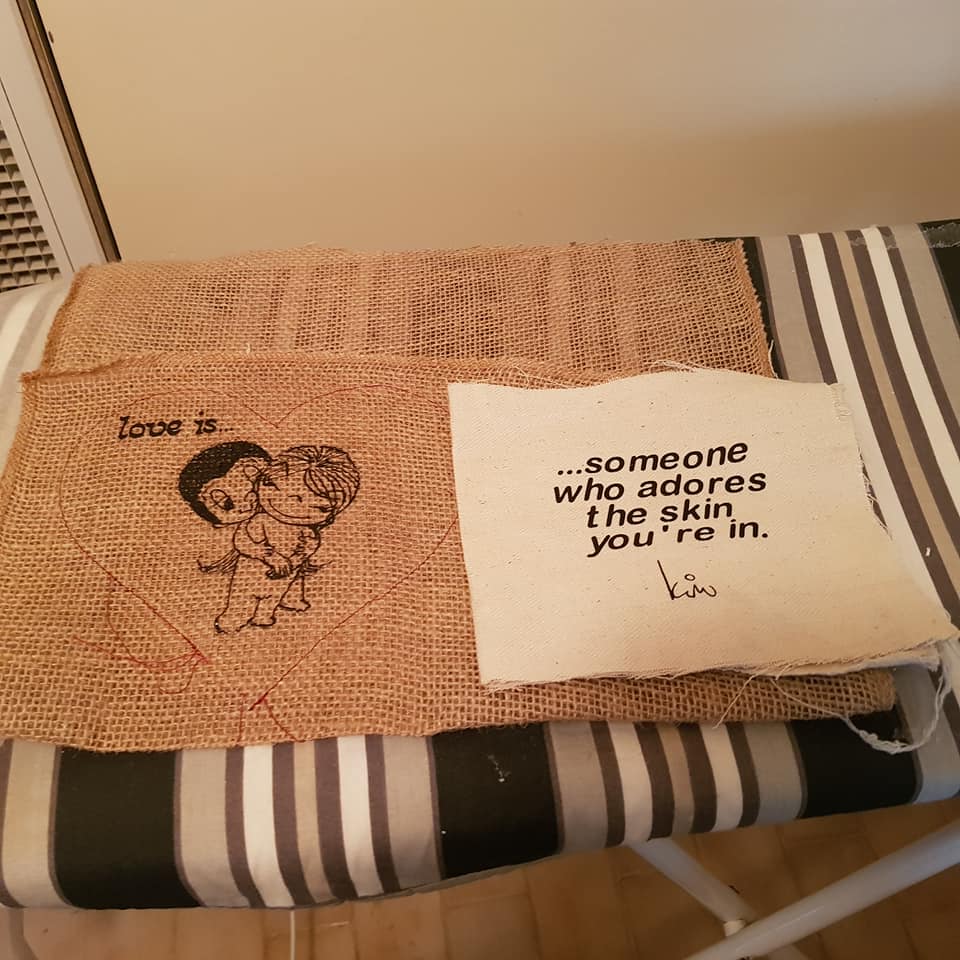 Cut out the hearts leaving a 1 cm border from the sewing edge. Next, Stuff your hearts with filling, I used filling from an old pillow.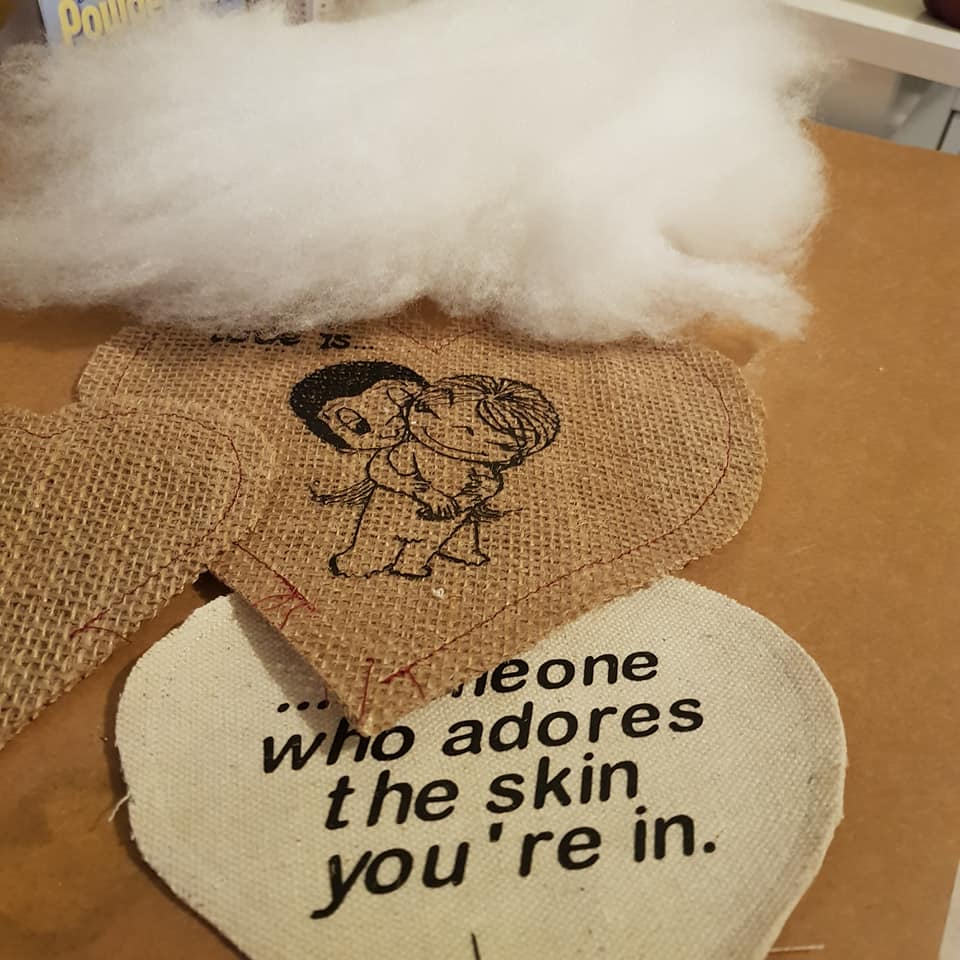 An easy way to stuff the hearts is to use a paintbrush handle to push the stuffing through the small gap. Once you have stuffed the hearts to can sew up the gap.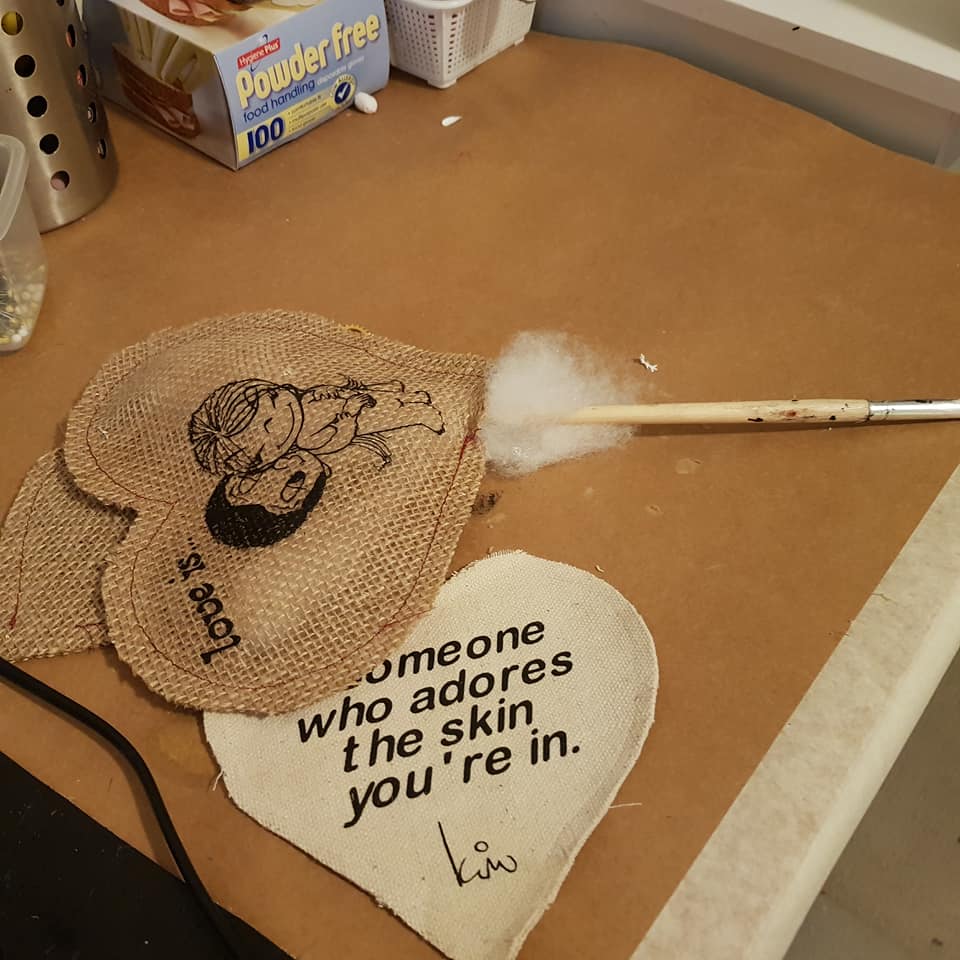 With all the hearts cut and stuffed it was time to join them all together into a wall hanging.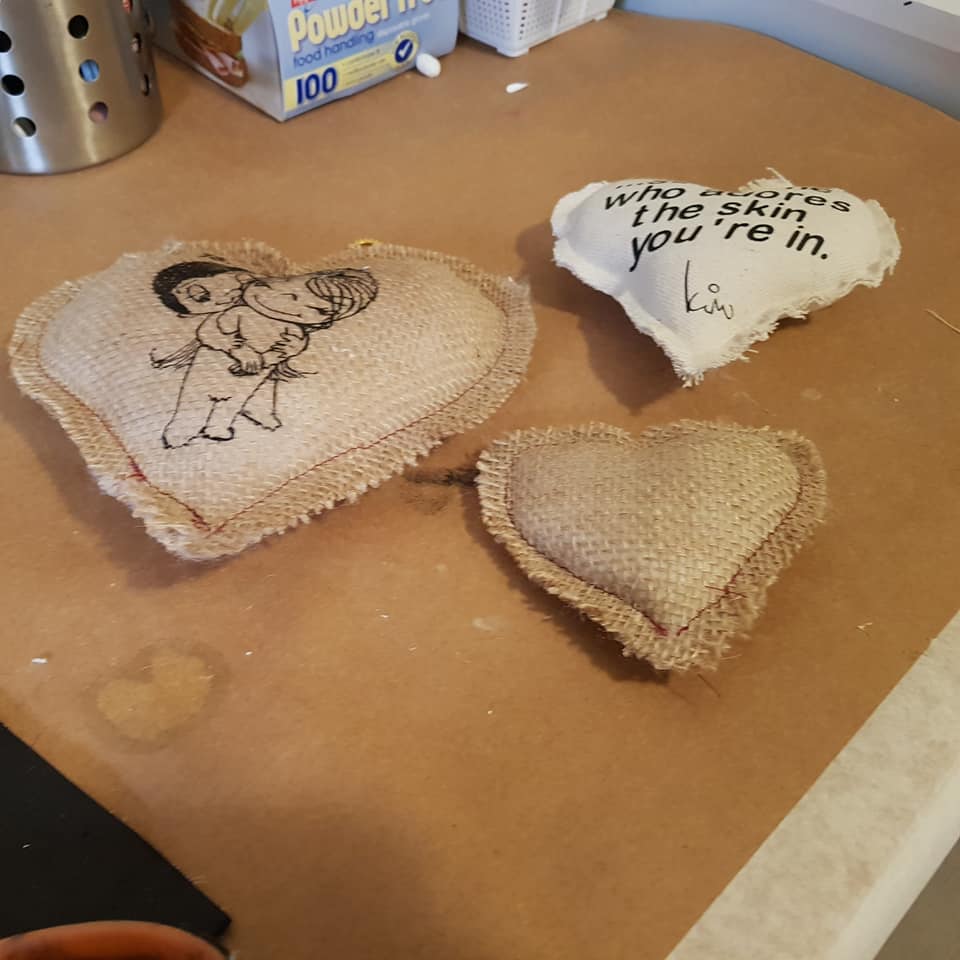 Creating the wall hanging
I used items I had laying around at home and from my craft supplies to do this.  Using a scrap piece of wire I found in my shed, I bent it randomly using pliers for a more rustic look. To give the wire a more aged look I added some metallic copper wax to the surface.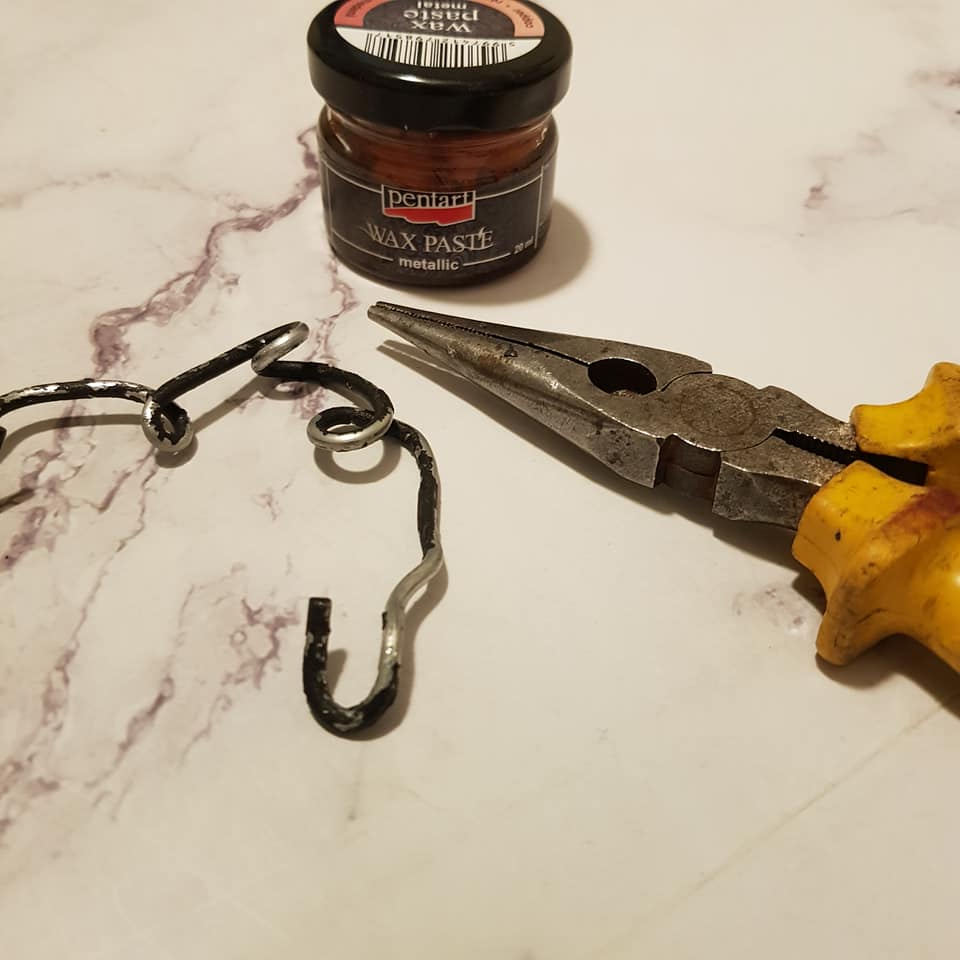 I added some embellishments to the hearts using a hot glue gun. The white roses with the beads were added to the seam.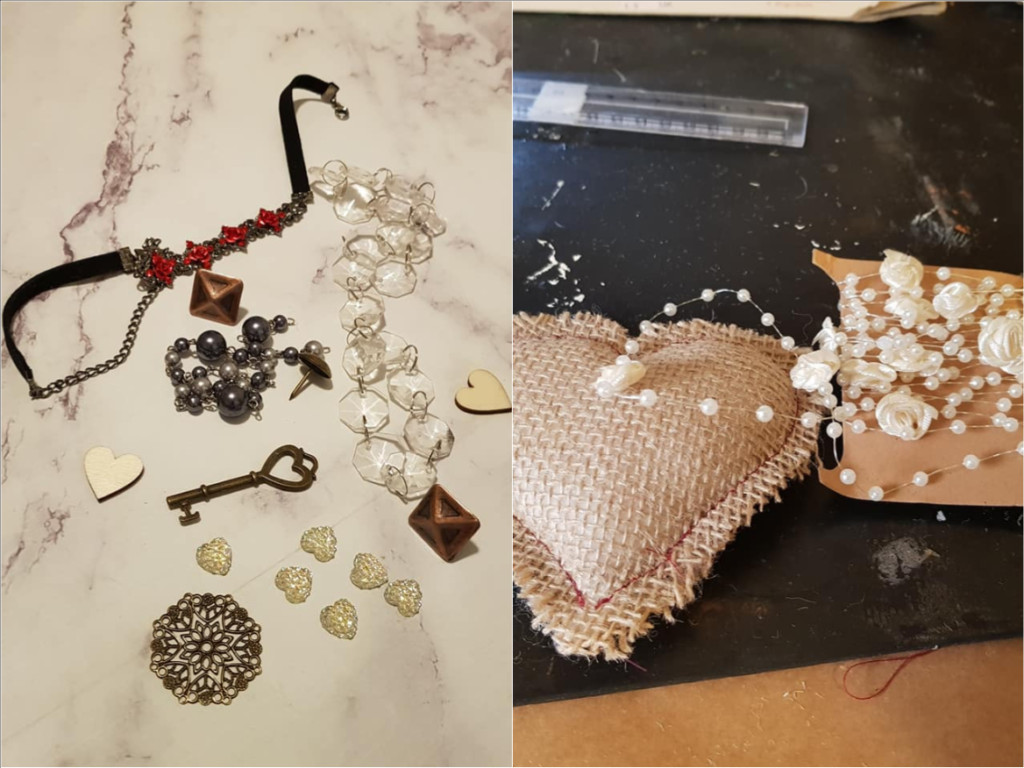 To join all the hearts together into a wall hanging, I used some beads from a broken necklace. A small section of the bead necklace was glued to the back of each heart with a hot glue gun.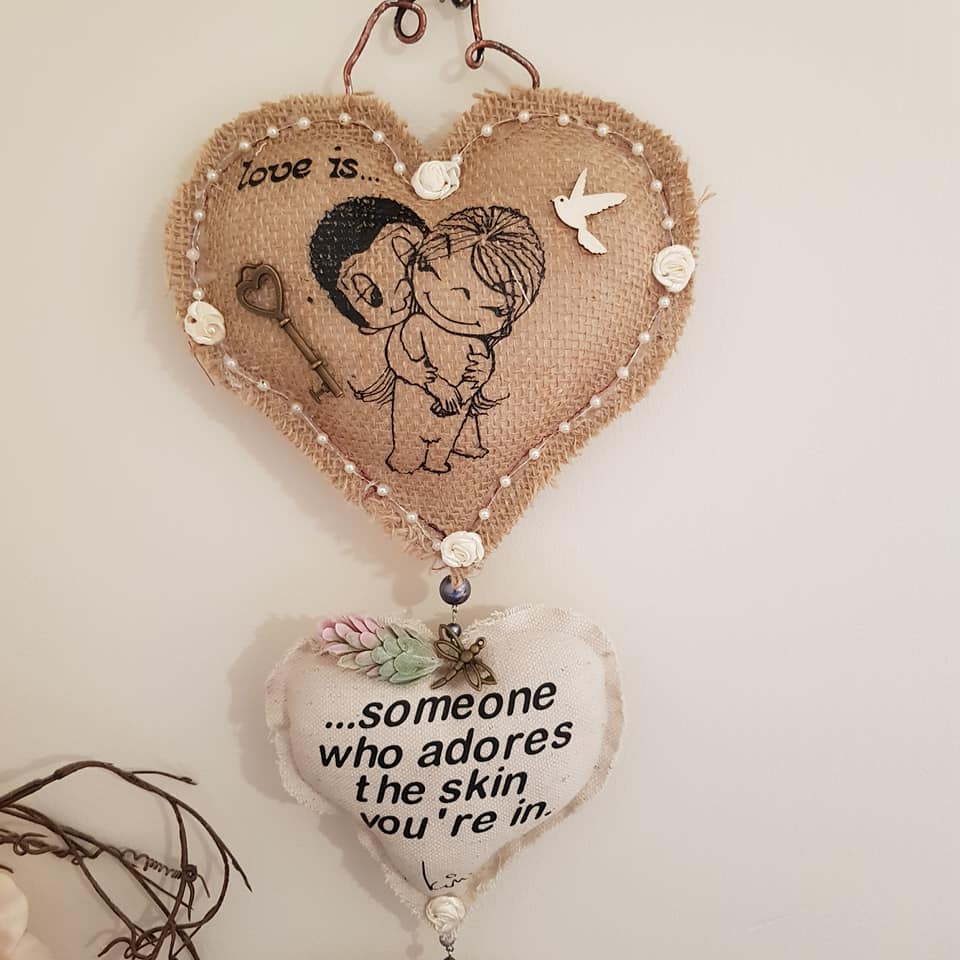 I made the tassel by wrapping some leather cord around a plastic lid to get an even length. Push a paintbrush through the one end and try it together to hold the cord in place.  Next, cut the opposite ends of the leather cord to make your tassels.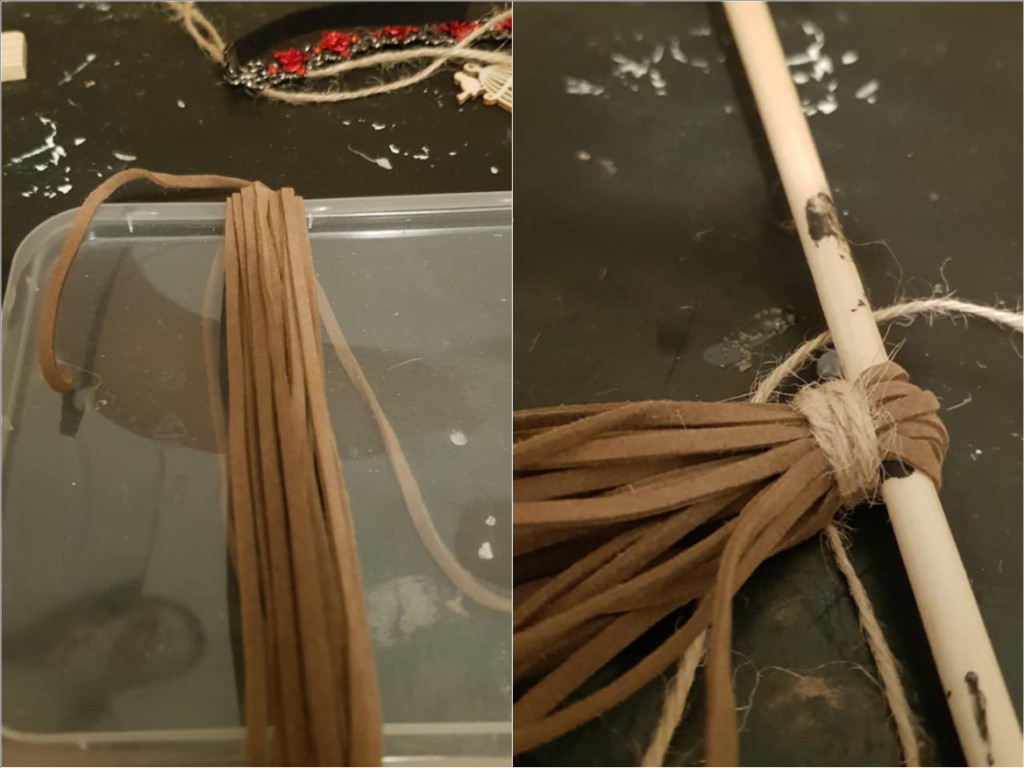 Add a metal hoop from a key ring to the tassel and glue it to the back of the heart with a hot glue gun.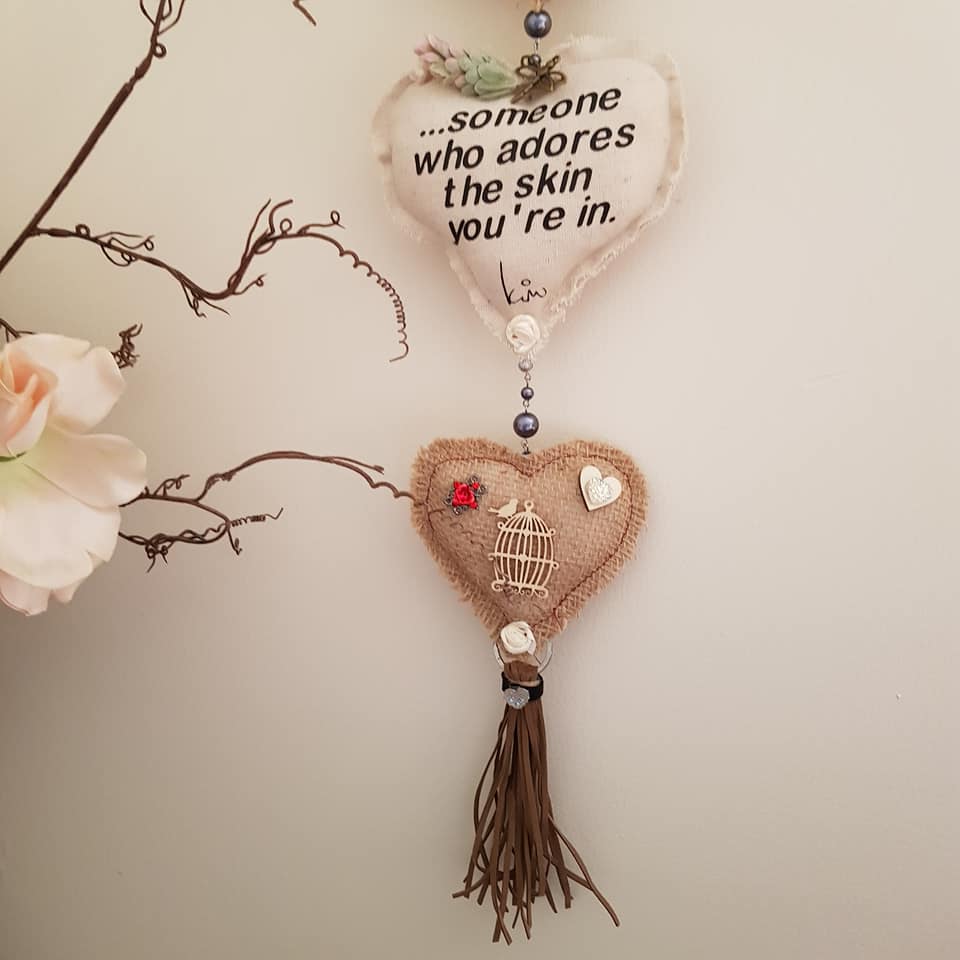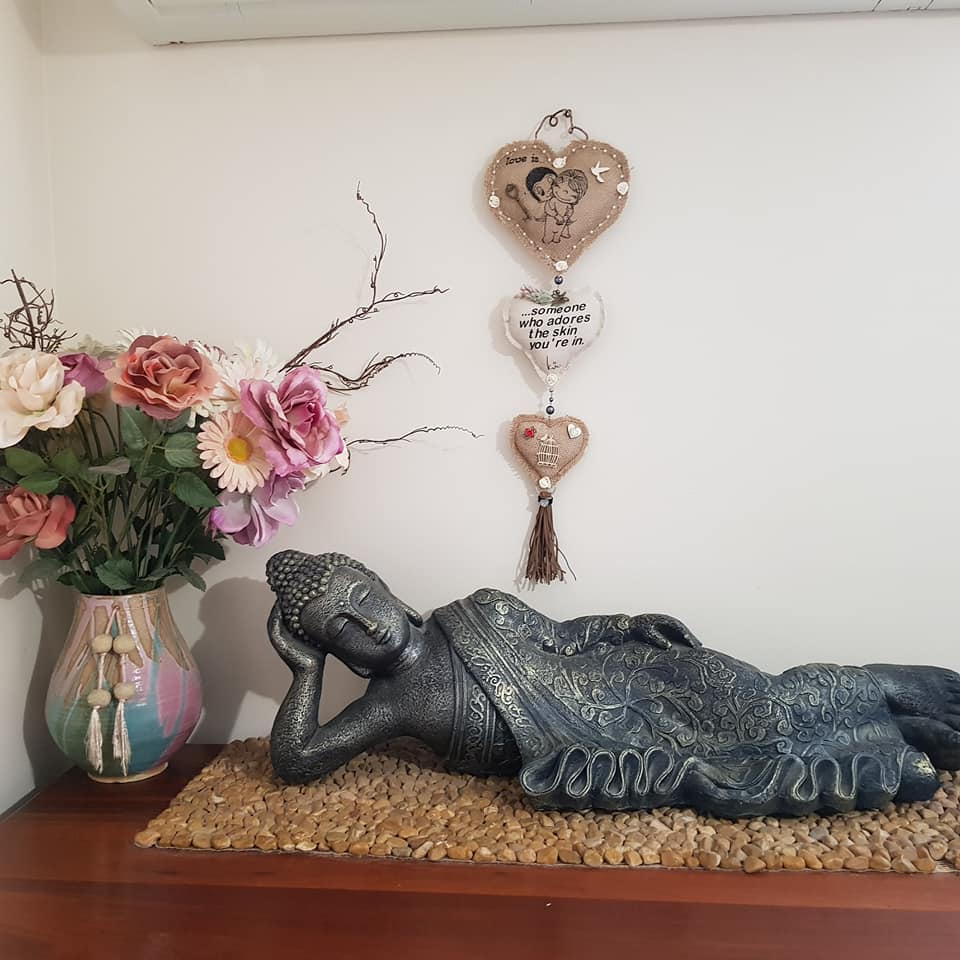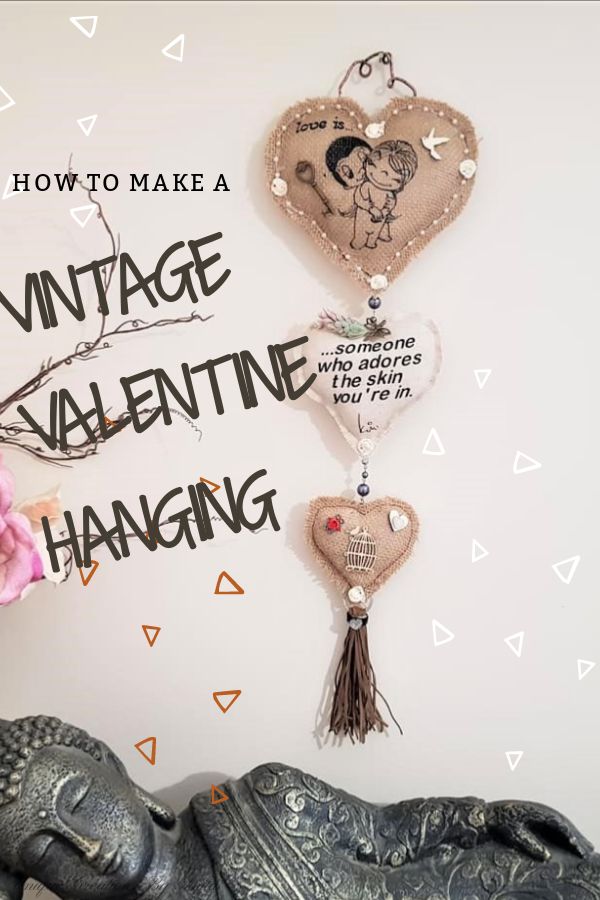 About International bloggers club (IBC)
If you follow my blog you will know I am part of IBC (International Bloggers Club) which is a group of talented bloggers from around the world. We have members from Spain, South Africa, Australia, the United States, and Canada. Each month we come together and create a project in a common theme.   And if you have not already guessed the theme is month is Vintage valentine. If you missed last months Christmas theme here is the link to my Corner Christmas tree shelf which can be used all year round.  The contributions from my fellow bloggers are below, please feel free to jump over and share your thoughts.
A Crafty Mix | No-sew quiver macrame arrows.                       2)Northernfeeling | Fresh herb heart wreaths.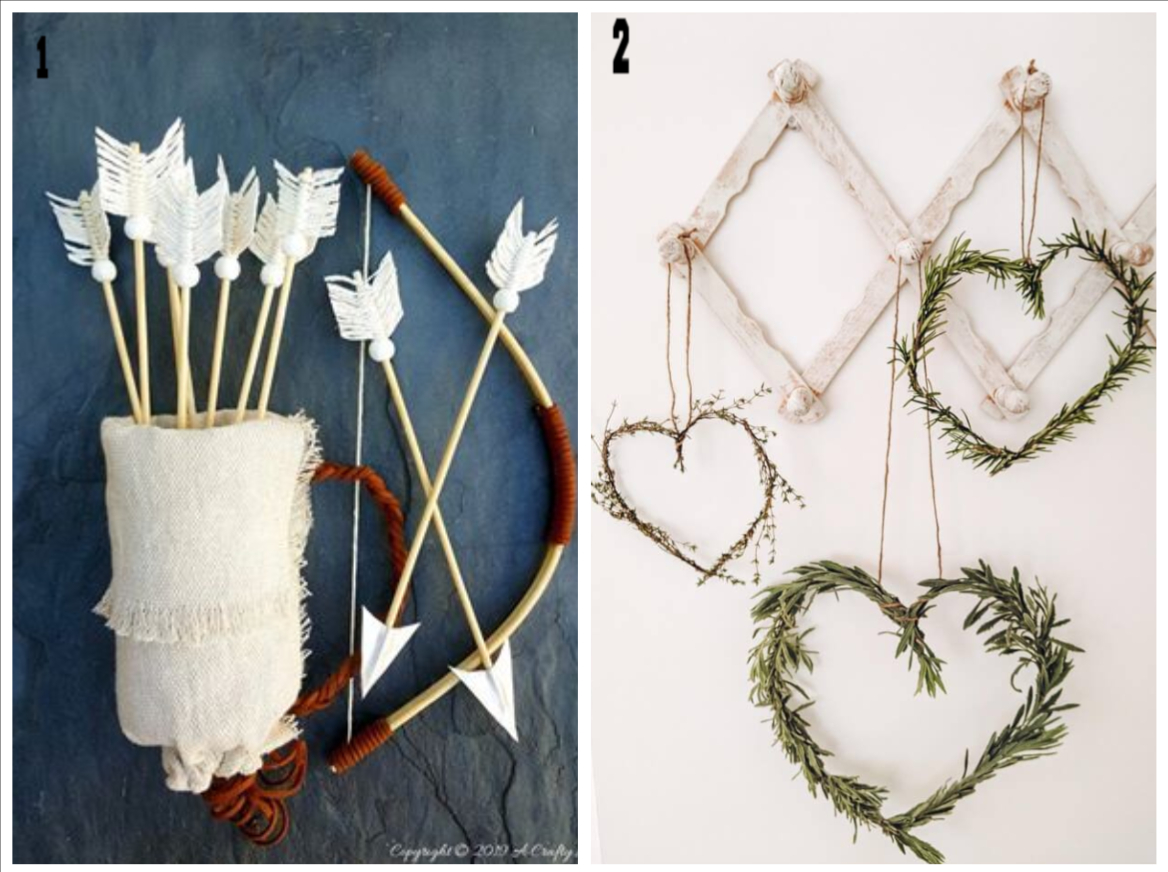 3) Interior Frugalista | Vintage style valentine door hanger.3  4) Faeries and Fauna| Jute string frame valentine coupon display for families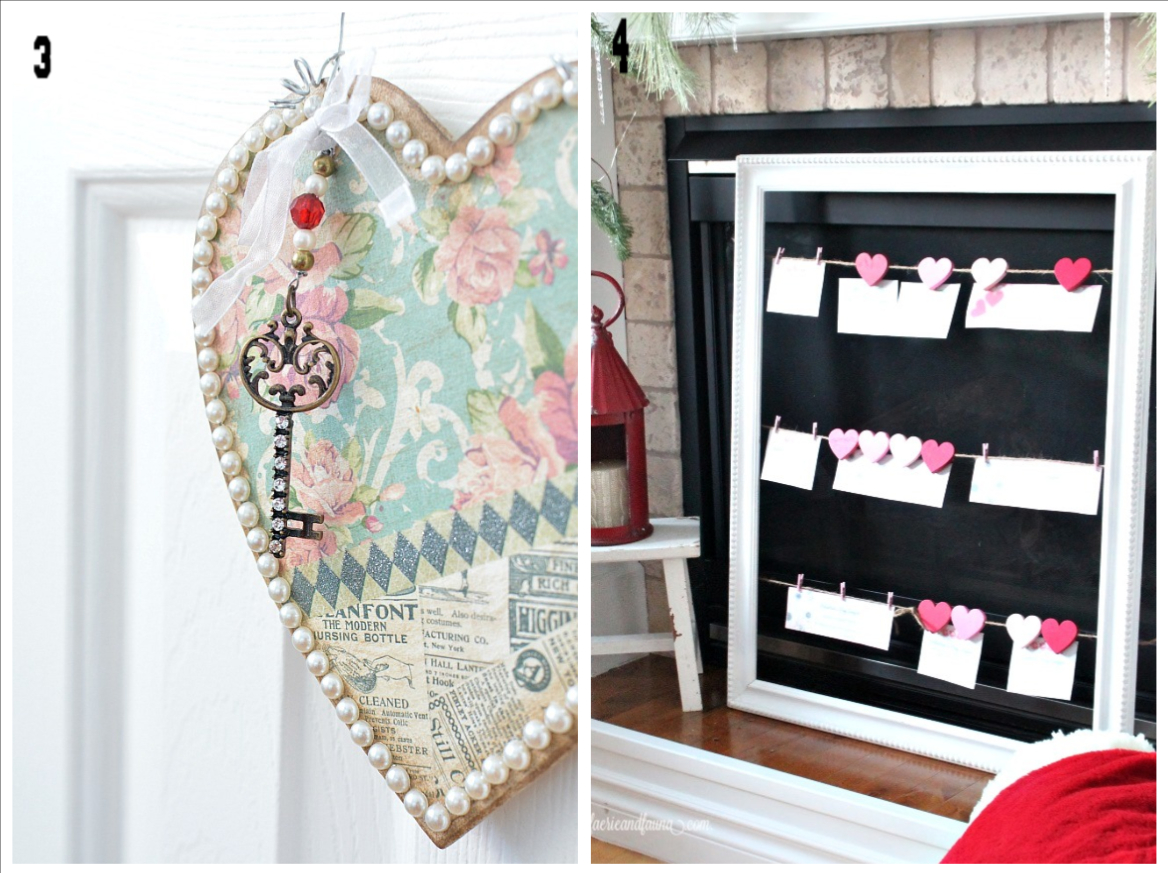 If you are looking for any of the items used in this project, please consider using our links. By clicking on the links we will earn a small commission at no extra cost to you.  Which helps us come up with new and exciting ideas to share with you.