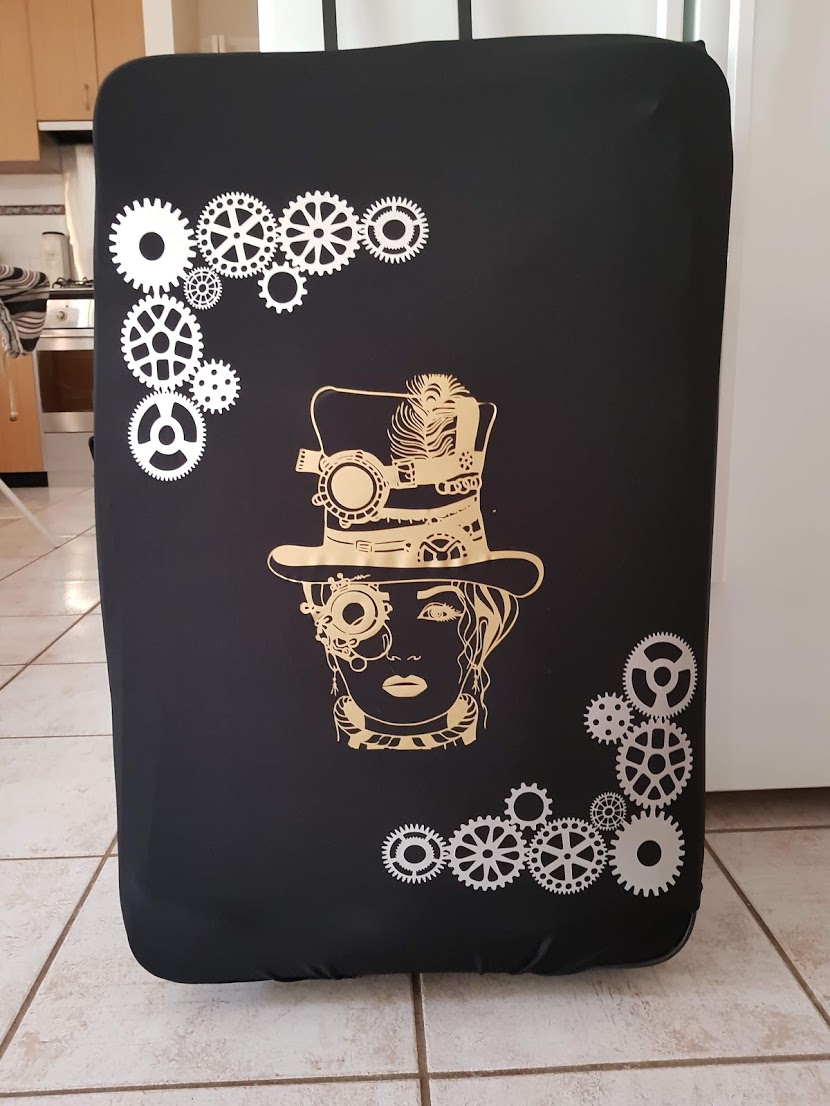 Cricut Custom Suitcase Protectors was an idea for this project came to me a few months ago when we were going on holiday.  We were standing in the airport watching all the bags come around on the carousel and almost every second bag was a black bag.  And you guessed it, so was ours.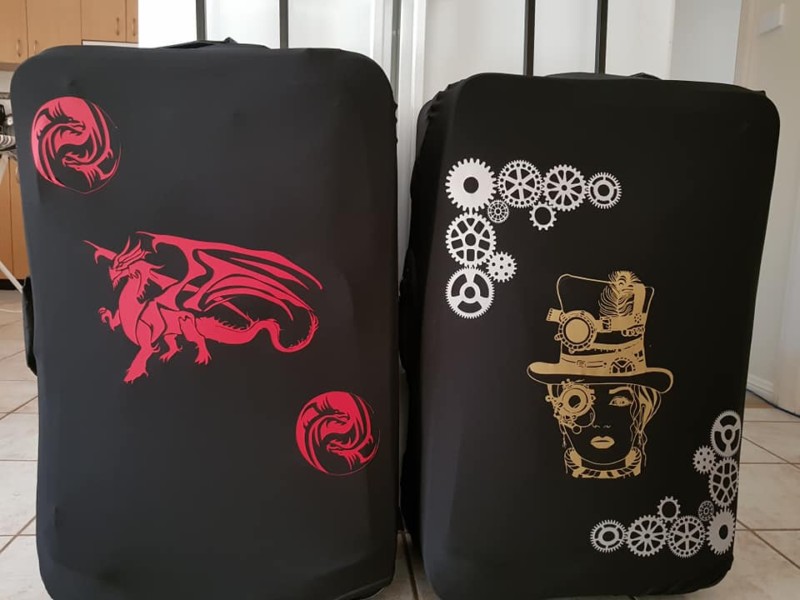 So every second person was picking up the same black bags to check if the bags belonged to them.  The other reason was, our suitcases were being thrown around at the airport so much that we were having to replace them every couple of years.  So this project killed two birds with one stone.  Firstly, I could spot my bags straight away, and secondly, the cover protected my bags from getting bashed around and damaged while in transit.  I was also looking for another project so I could use my Cricut.
How to make custom suitcase covers using a Cricut
**This post may contain affiliate links. Which means I earn a small commission on links used at no extra cost to you. Please see my disclosure policy for more information.**
Last year my generous husband bought me a Cricut explore air 2 which is a vinyl cutting machine that can be used for all sorts of projects.  For this project, I use Heat transfer vinyl, which means the vinyl needs heat from an iron or a Cricut easy press to transfer.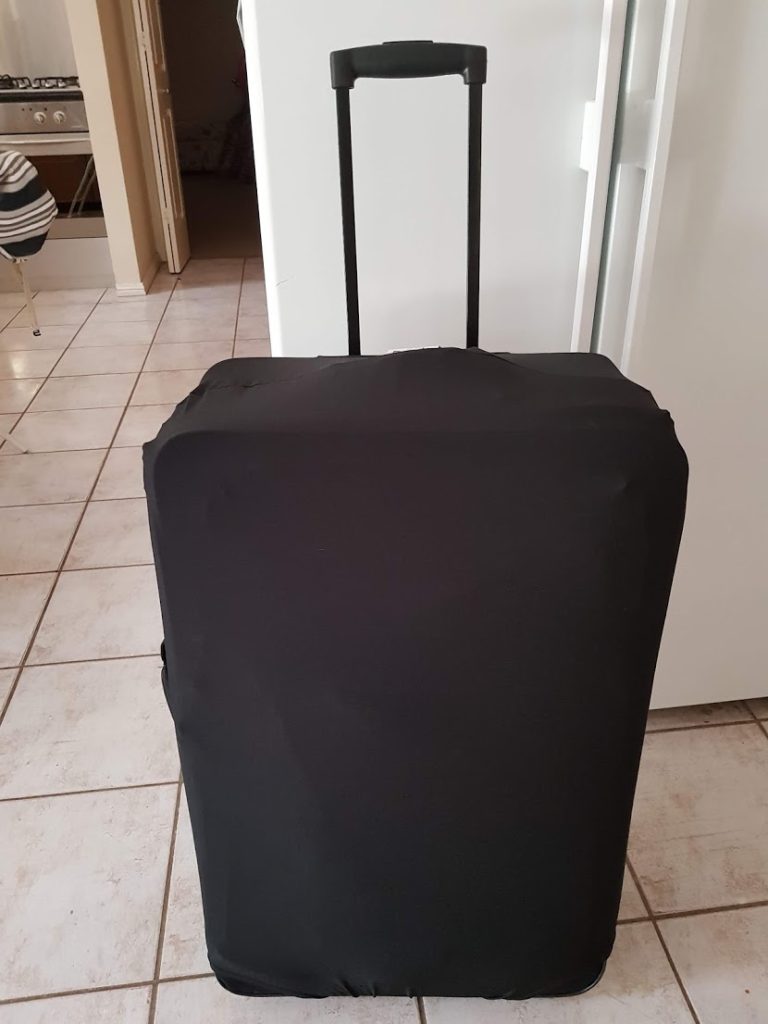 The Cricut comes with its own software called design space which is very easy to use. If you are computer literate you will be able to create your own SVG cutting files which is the file format needed for the Cricut and Silhouette Cameo cutters.
Create your design
There are many websites where you can get free graphics from, which can then be converted into an SVG file using a free online program called Inkscape.Inkscape. My personal favourites are clipart library,  lovesvg.com and u-ec.com  just to name a few.  The other way to get free SVG files is to signup to newsletters from Cricut or Silhouette bloggers.  (Make sure you check the licence, not all images can be used for commercial use).  Add your graphics into design space and position them how you want them to cut out.  Load your HTV vinyl shiny side down onto your mat, select the material on your dial, mirror image and push the make it button.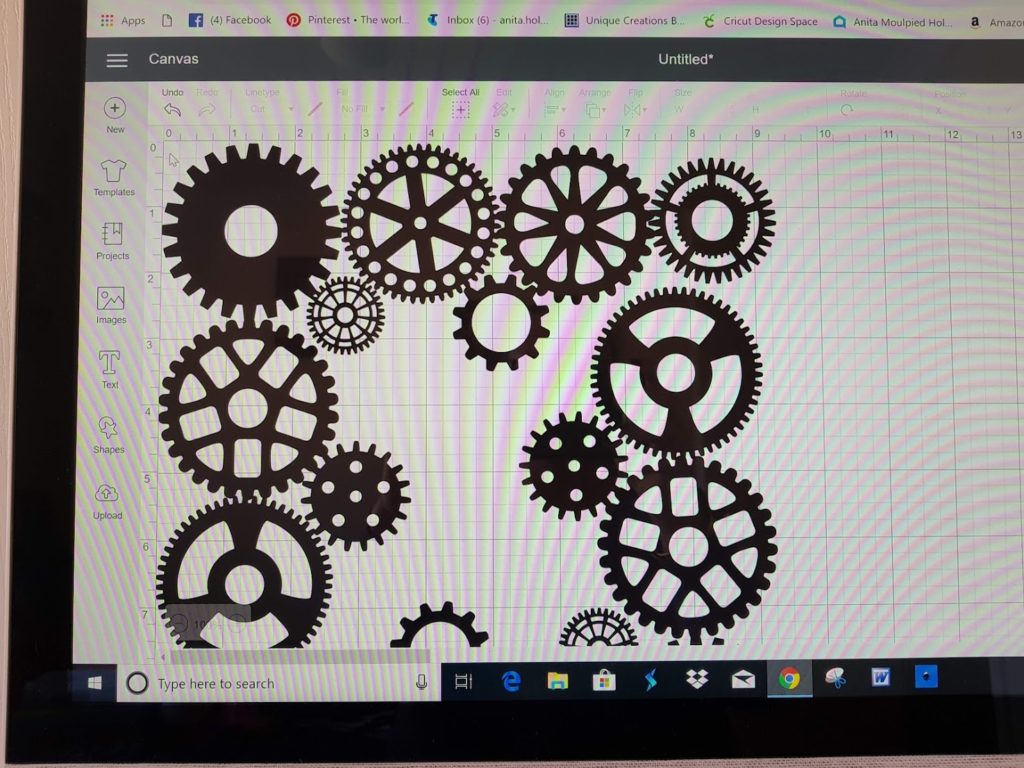 Send the design to the machine for cutting. Using a craft knife or Cricut weeding tool remove all the excess vinyl so you are left with only the image you want to transfer.  I went for the steampunk theme because I am steampunk mad at the moment.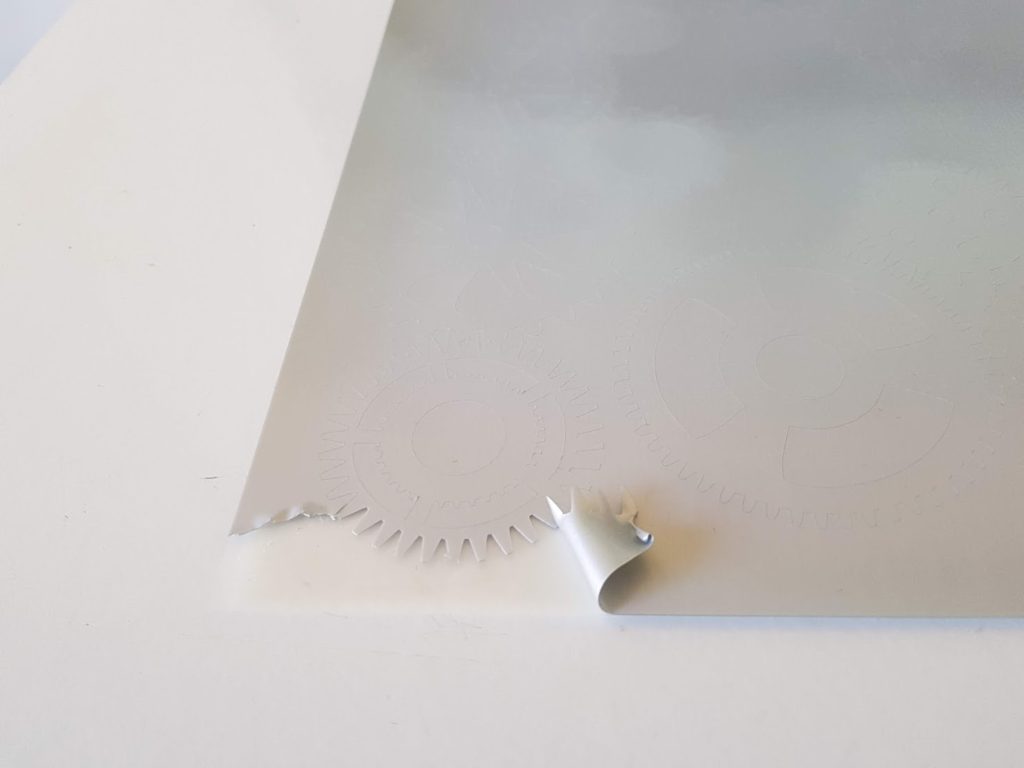 Transfer the design
When choosing a design for this project, try and avoid designs with very thin lines.  Once the cover is stretched over the suitcase they can break.  (Around the circle of the dragons)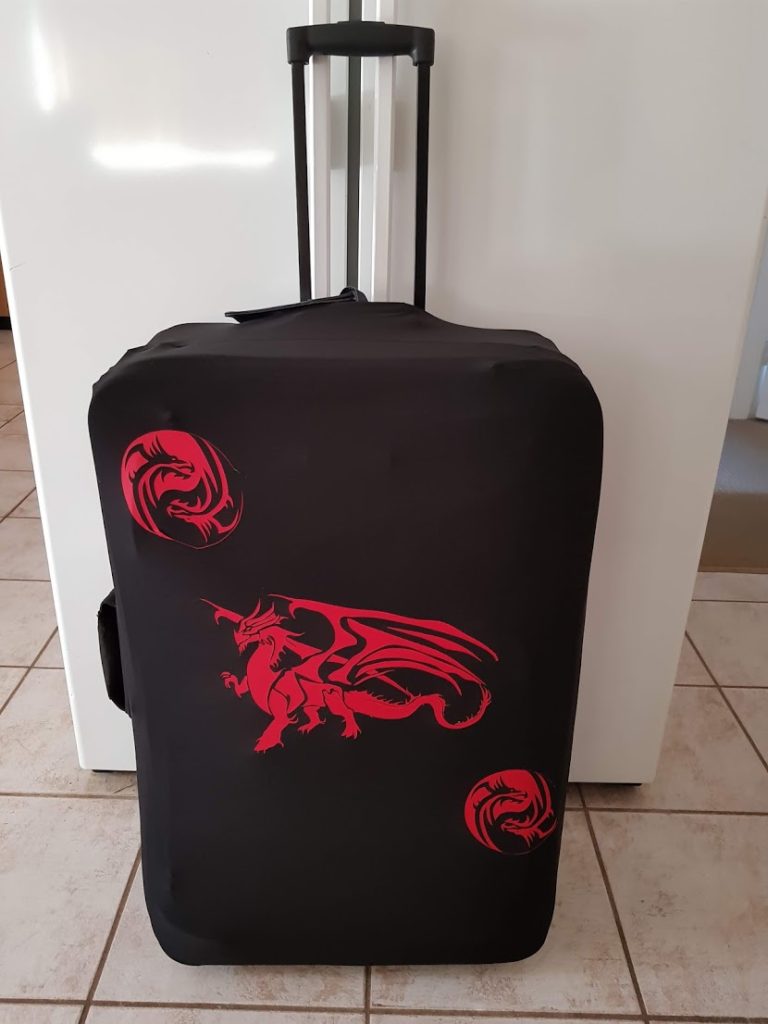 To prevent this from happening again, I put the cover on the suitcase before transferring the image. This will stretch the cover to the required size and it should not happen again.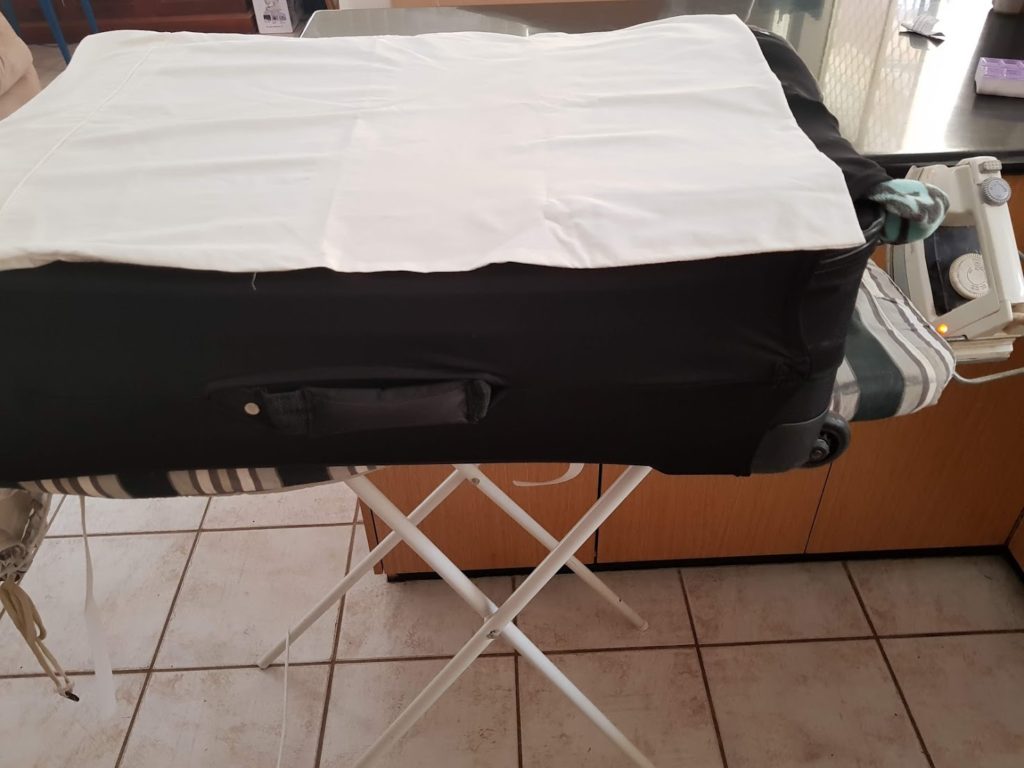 When you iron on the design, it does help to add some pressure to transfer the design.  A piece of board with a towel wrapped around it was placed under the cover so I would have something hard to push against.  I am sure there is an easier way, this was just the way I did mine in a hurry.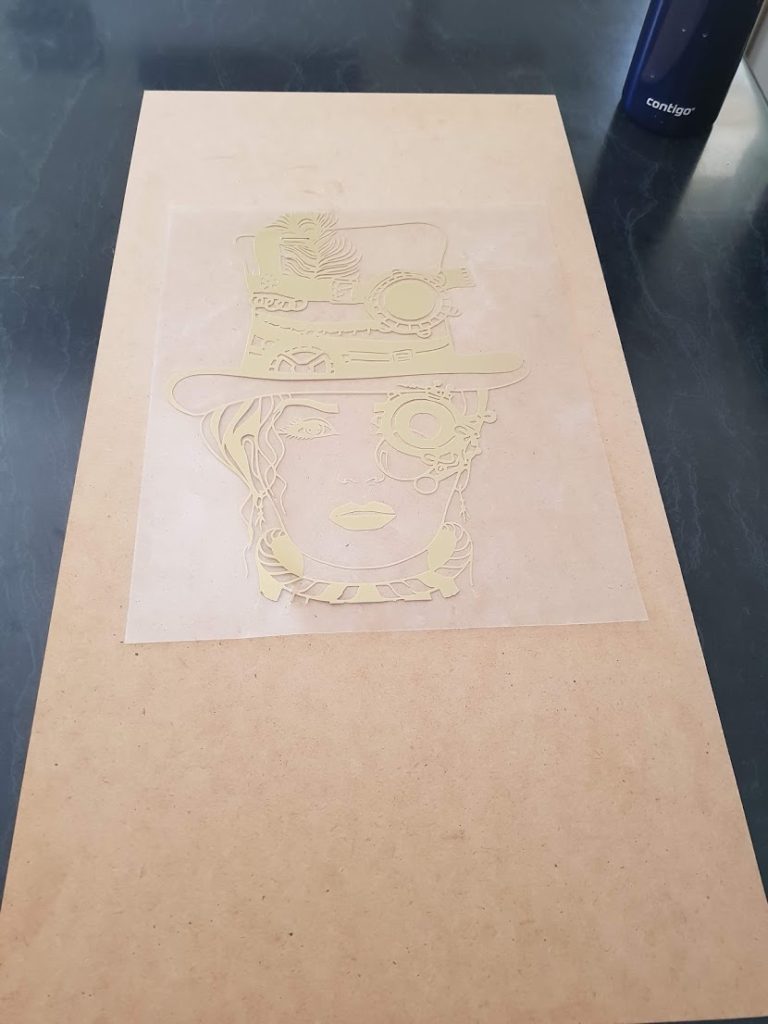 Place your image where you want it to be and cover the vinyl with a pillowcase.  You can use other materials, a pillowcase works well for me. Iron for 15 seconds at a time.  I personally find holding it in one place at a time works better than moving the iron up and down.  You can pull up the transfer film to see if the vinyl has transferred.  Keep repeating the 15 seconds until the image has fully transferred.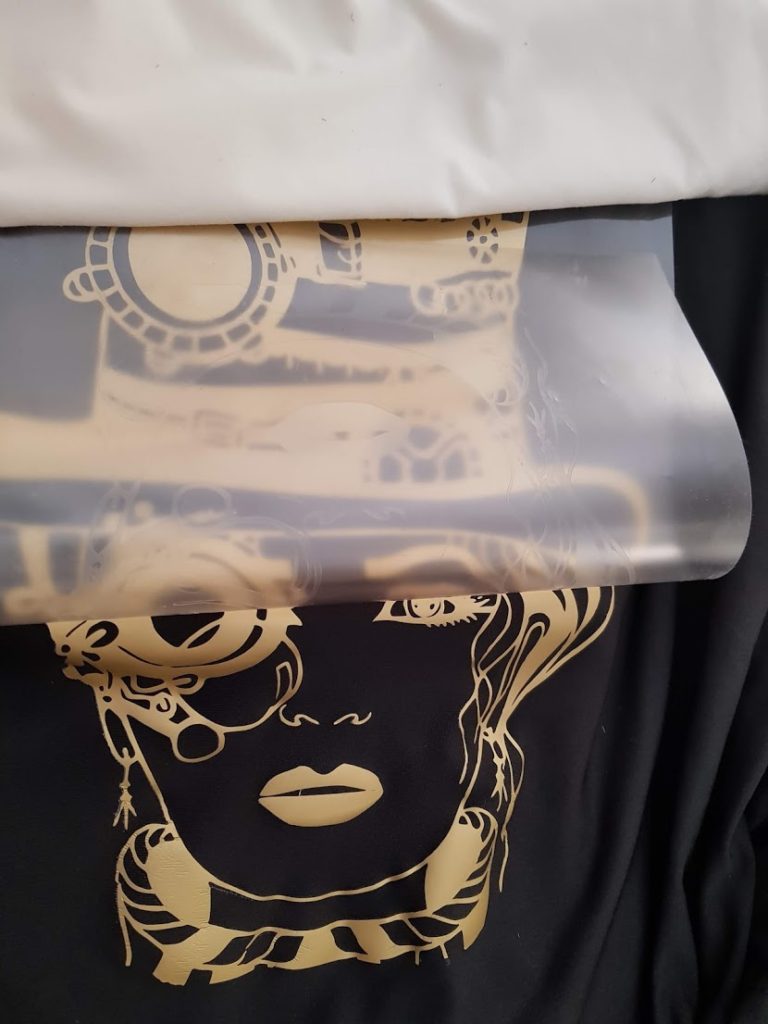 TA-DA you have custom suitcase protector covers that you will spot on the airport carousel straight away.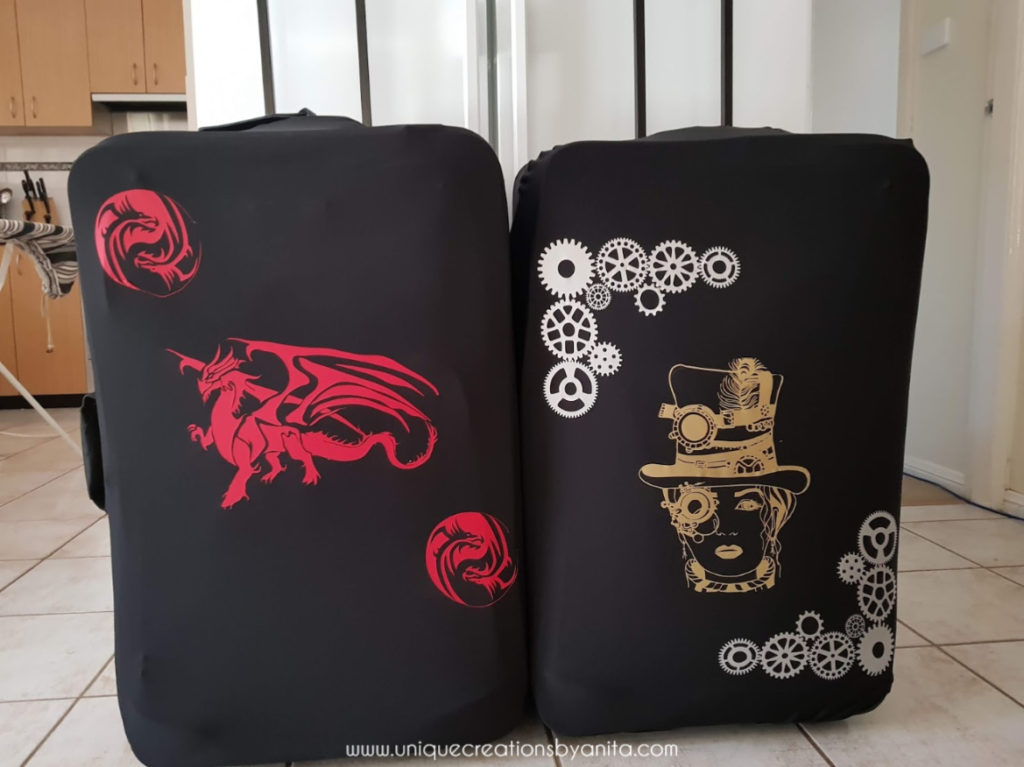 You can create stencils to decorate other projects, like this horseshoe towel rack.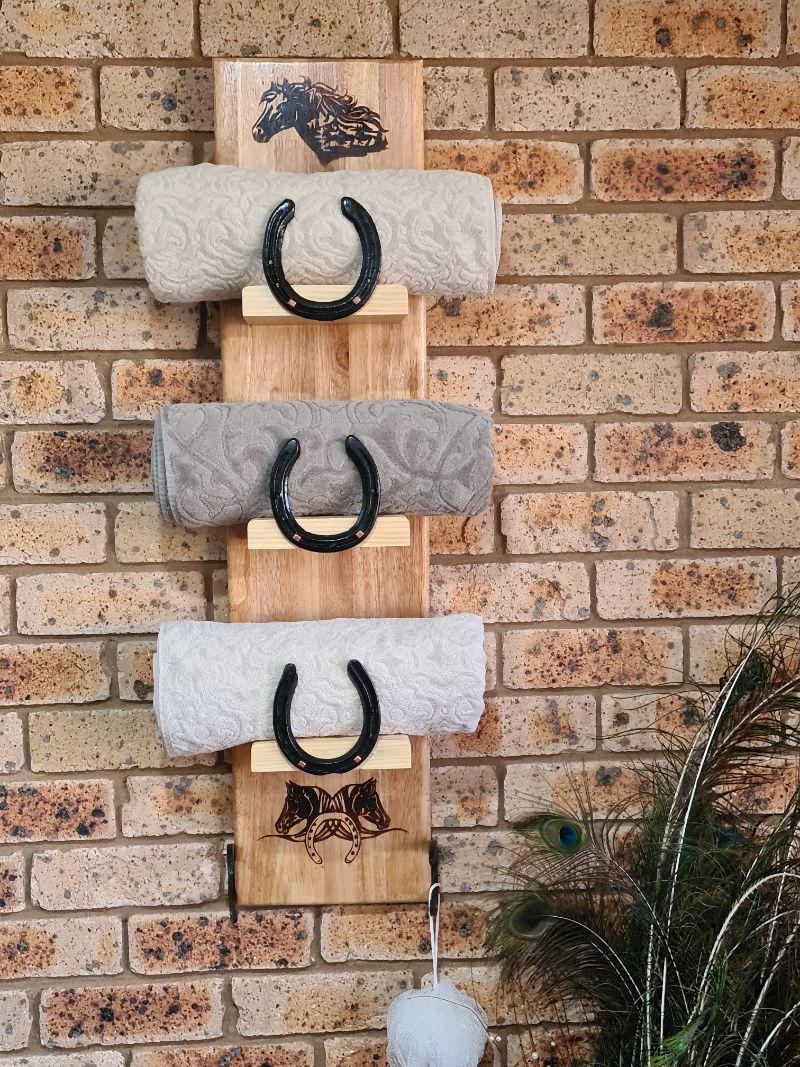 An example of another project you can make using your Cricit.  This Elvis Presley tribute guitar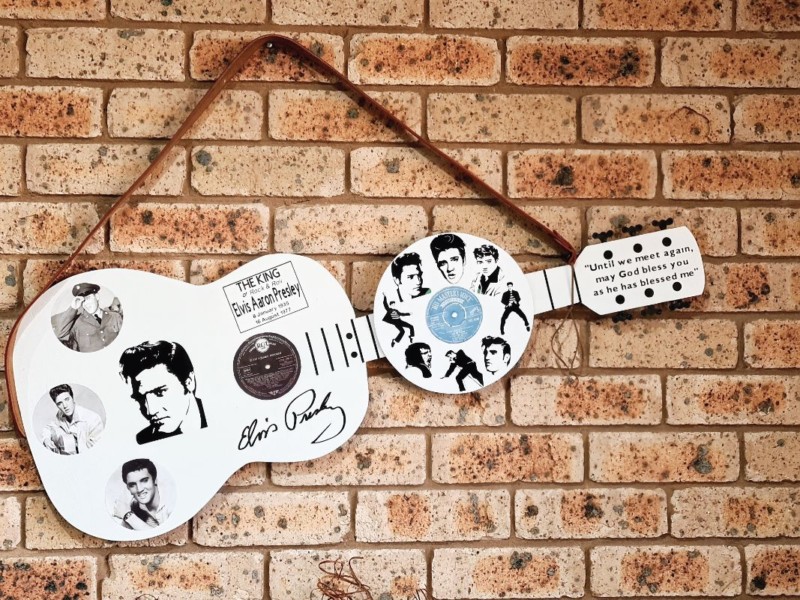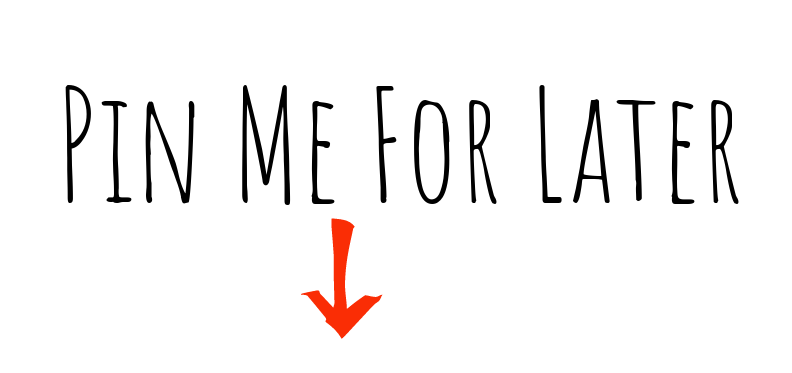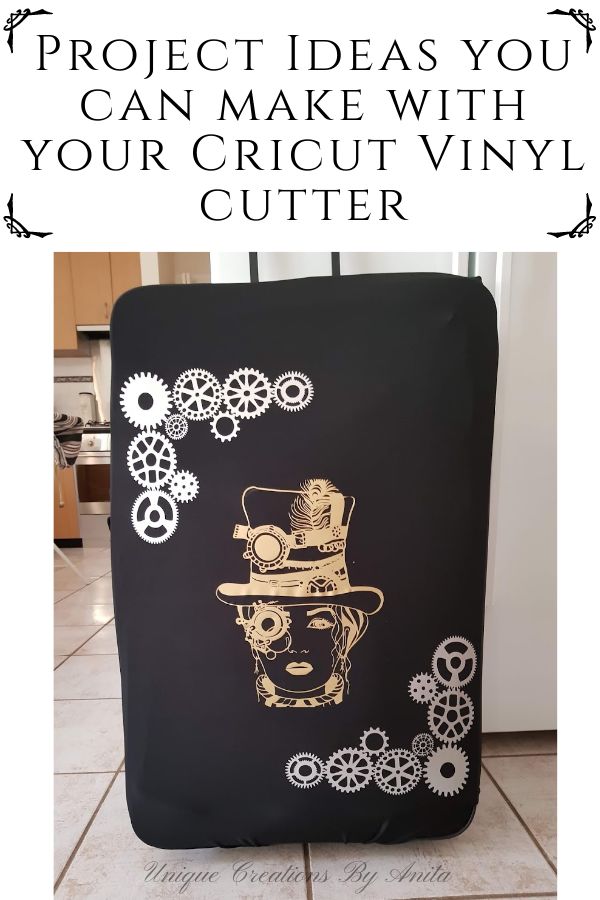 If you are looking for any of the items used in this project, please consider using our links. By clicking on the links we will earn a small commission at no extra cost to you.  Which helps us come up with new and exciting ideas to share with you