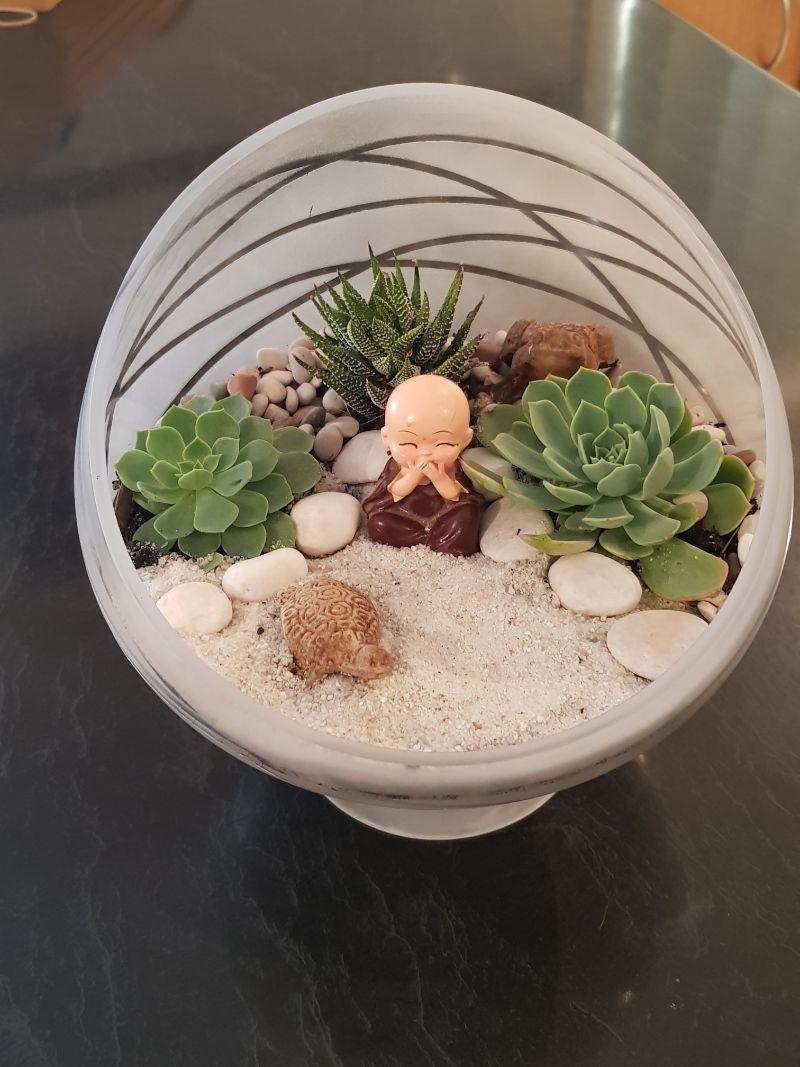 When a friend offered me this stunning bowl I could not say no.  My first thought was a succulent terrarium but I wanted to add a theme to make my succulent terrarium for appealing.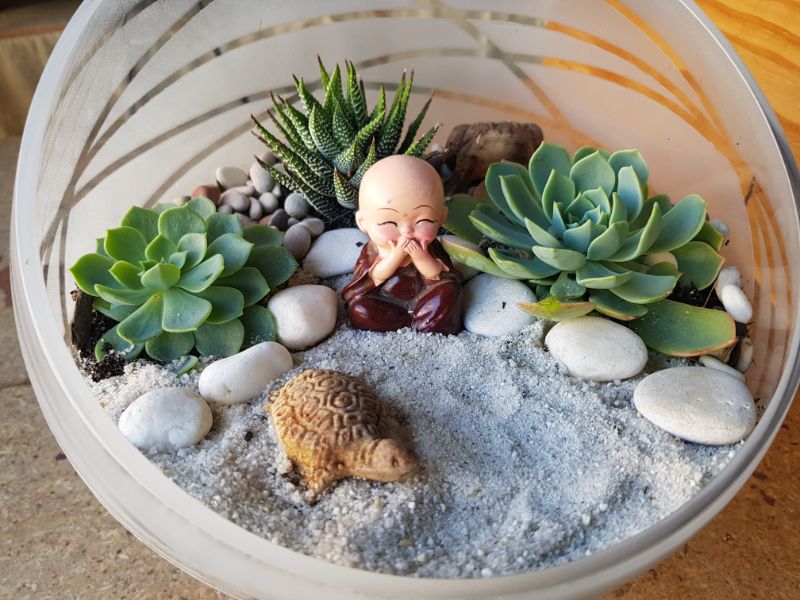 I was going through Pinterest looking for ideas and there seems to be a general theme that all the glass is plain.  Trying to be a little different from the norm I wanted to paint the glass for added effect.
How to make a themed succulent terrarium
**This post may contain affiliate links. Which means I earn a small commission on links used at no extra cost to you. Please see my disclosure policy for more information.**
This shape of a glass bowl
is perfect for a project like this, but I wanted to add a paint effect to the surface of the glass.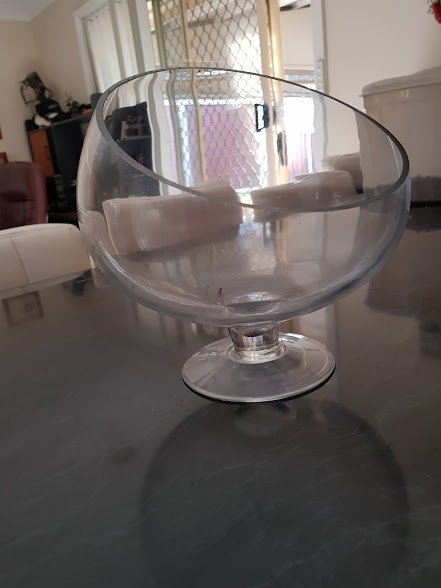 Prepare the bowl
To use the frost spray paint the glass surface need to be clean and free of any greasy fingerprints or the spray will not stick. You can use a dishwasher if you have one. To make the design on the glass surface you will need some thick rubber bands
of various sizes.  Stretch the rubber bands over the surface of the glass bowl and overlap them for a nicer affect. You can keep moving the bands around until you have a design that you are happy with.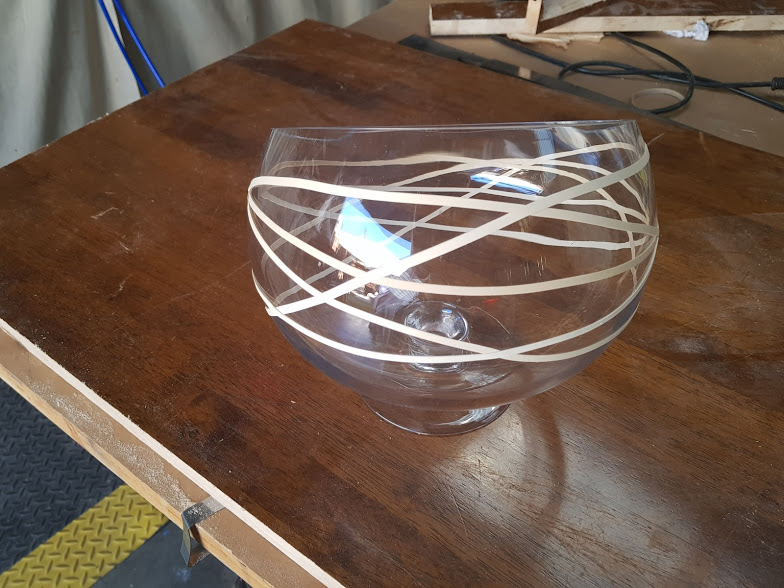 Once you have all your rubber bands on the bowl, try and straighten out all the bands and make sure they are flat against the bowl and not twisted or the effect will be lost.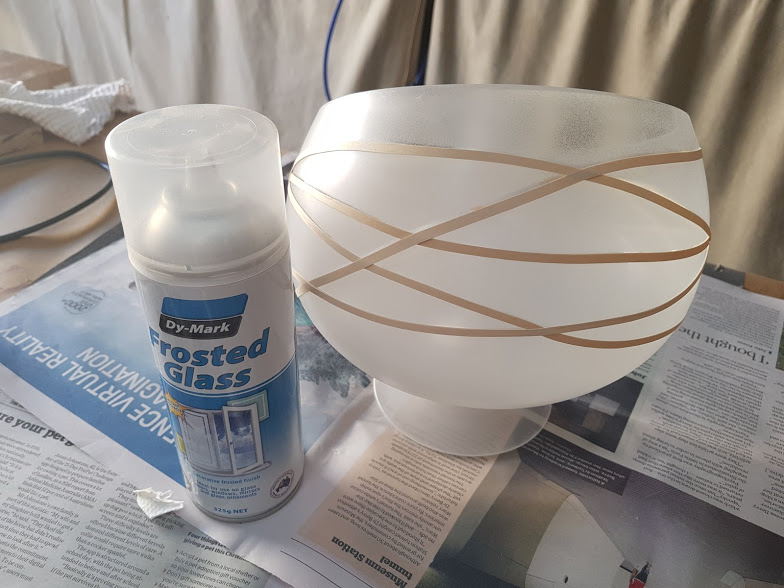 Apply the frosted spray paint
I used frosted glass spray paint and put the bowl face down so I would not get any spray paint on the inside of the bowl. The great thing about this spray paint is that it comes in a few different colours
, so you are not limited to plain frosted colour. When you apply the frosted spray paint it works better to add 2 thin coats allowing the first to dry properly before you add the second.  Applying the frosted spray paint too thick will cause it to run.  Once the paint is dry you can remove the rubber bands.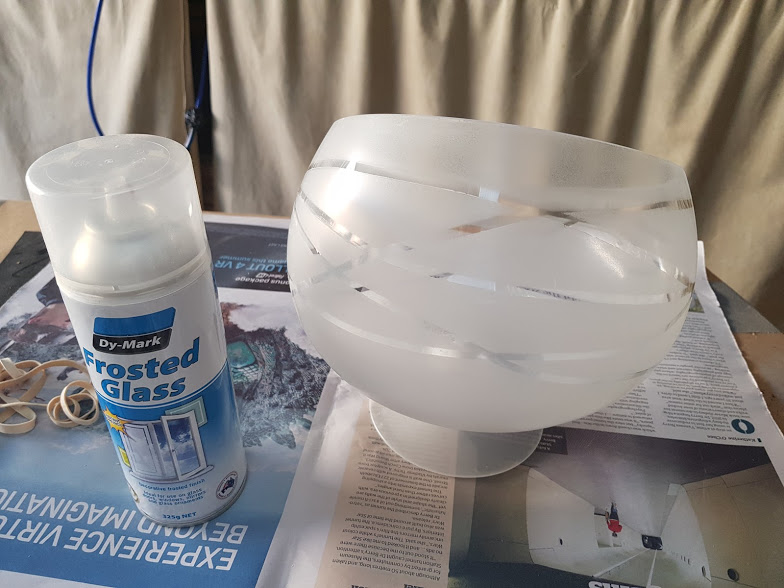 Add drainage
Now for the fun part of this project. I went for succulents because they are the only plants that I have not managed to kill.  I think that is because you don't really have to bother with them and they need very little water.  They are also great because they multiply so quickly with no effort from me. Because succulents need good drainage you need to add a layer of stones to the bottom of the bowl first.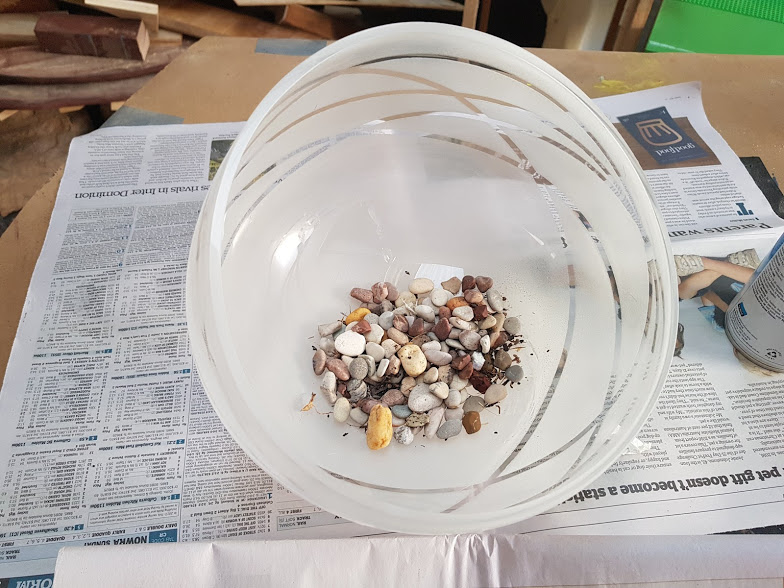 Decorating the bowl
 I wanted the bowl to look good from the outside too, so I took some sand out of my niece's sandpit and added a thick layer. Next, you can add soil suitable for succulents.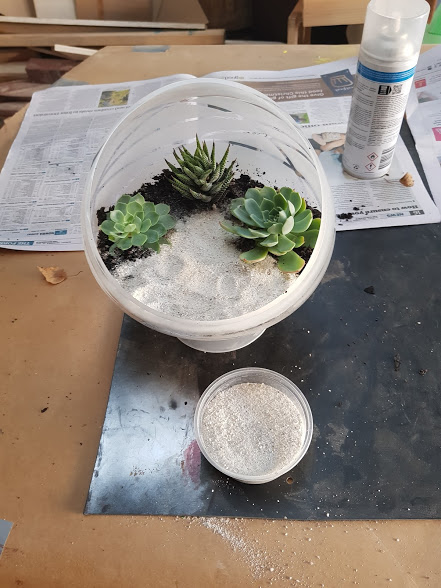 You can now add your succulents to the bowl leaving some room in between so they have room to spread. For a more decorative look, you can add another layer of sand to the top to resemble a zen garden.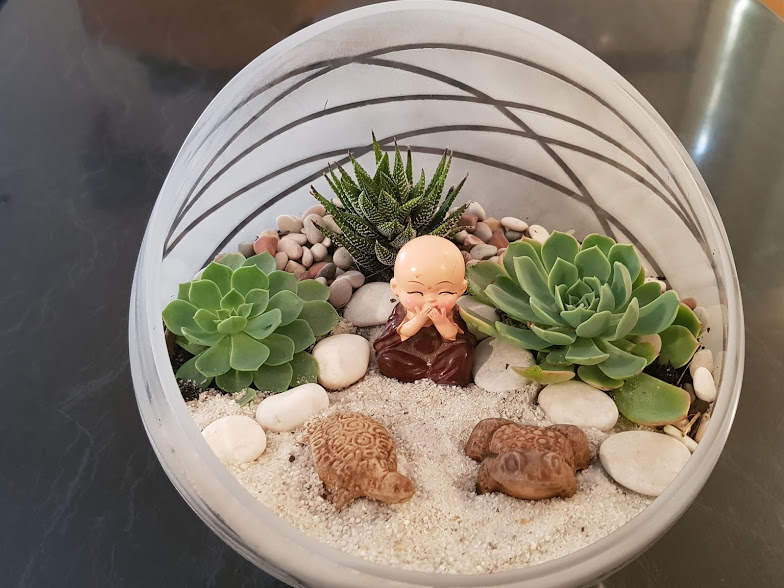 I wanted to have a theme for my terrarium but a fairy garden was not the look I was going for.  I had this miniature Monk /buddha it was one of my Wish purchases that was so much small when it arrived, but it was perfect for this project.  The turtle and the frog I have had for about 20 years but they were too cute to throw away so sat in a drawer all this time.  (Think I am a hoarder).  I added a few white stones and some pebbles to finish the Succulent Terrarium off.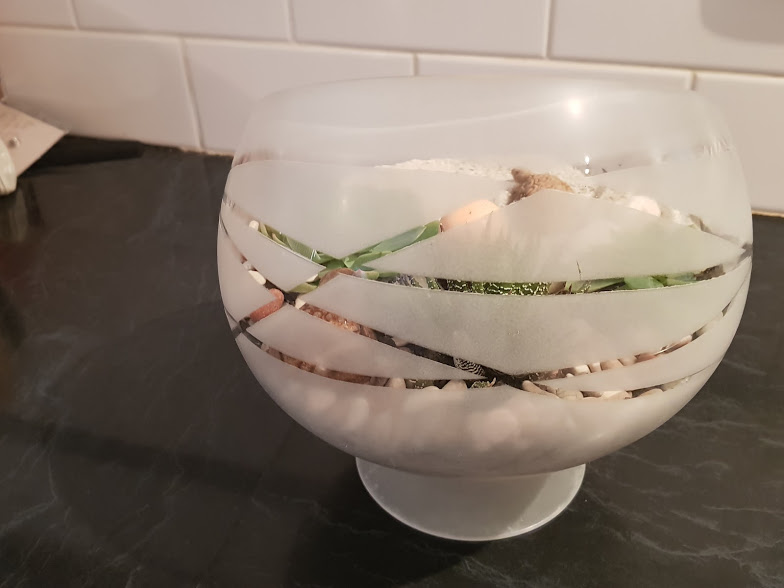 A close-up view of the inside of my Succulent Terrarium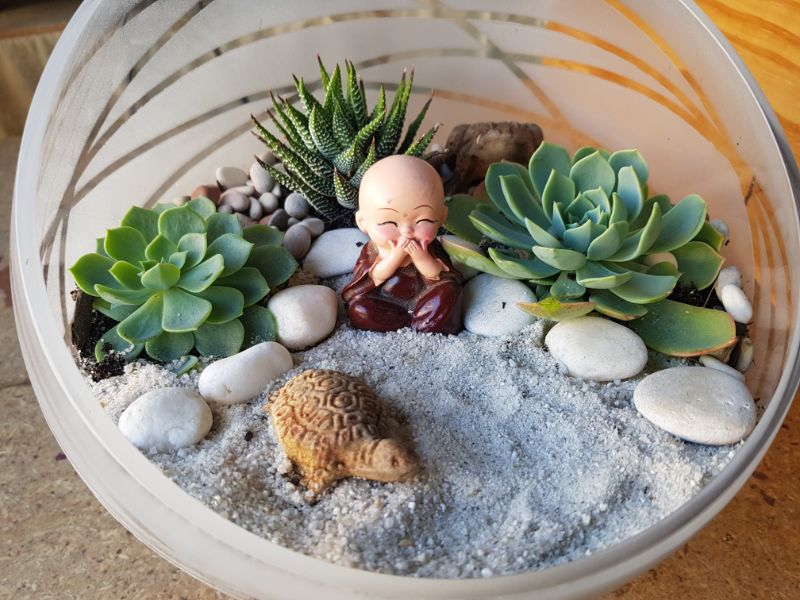 My Amazon picks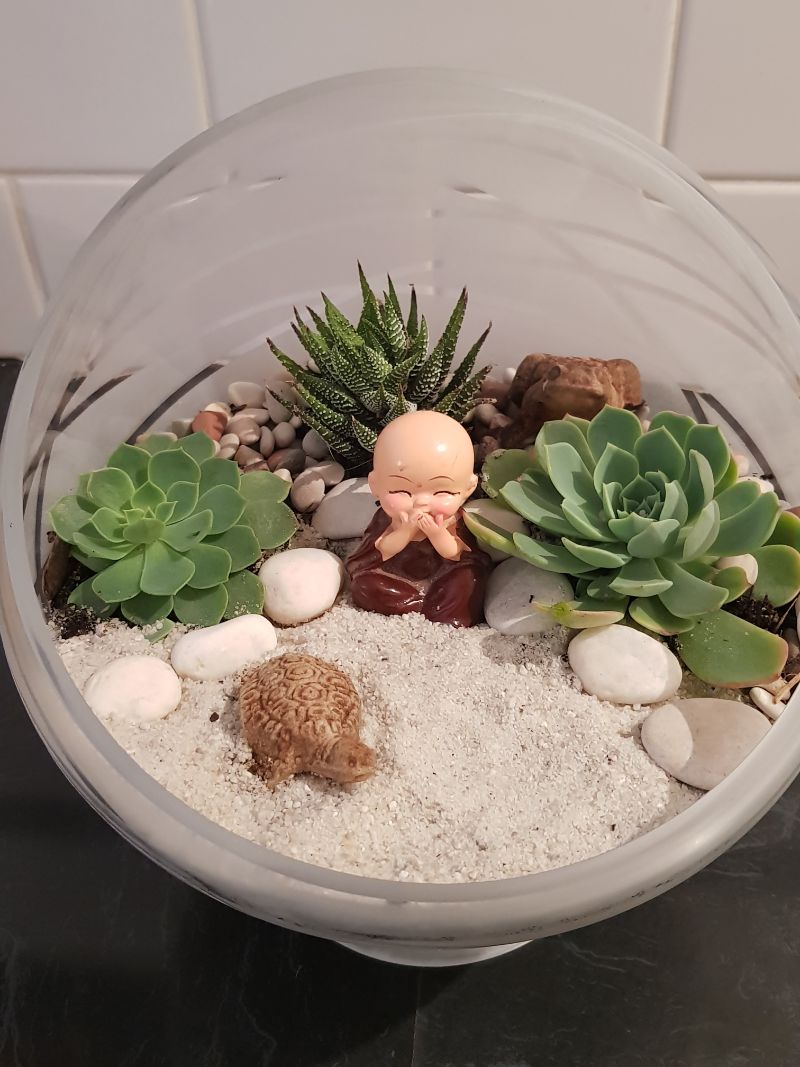 I was so happy with the final results of this project and it now sits in the corner of my bathroom vanity.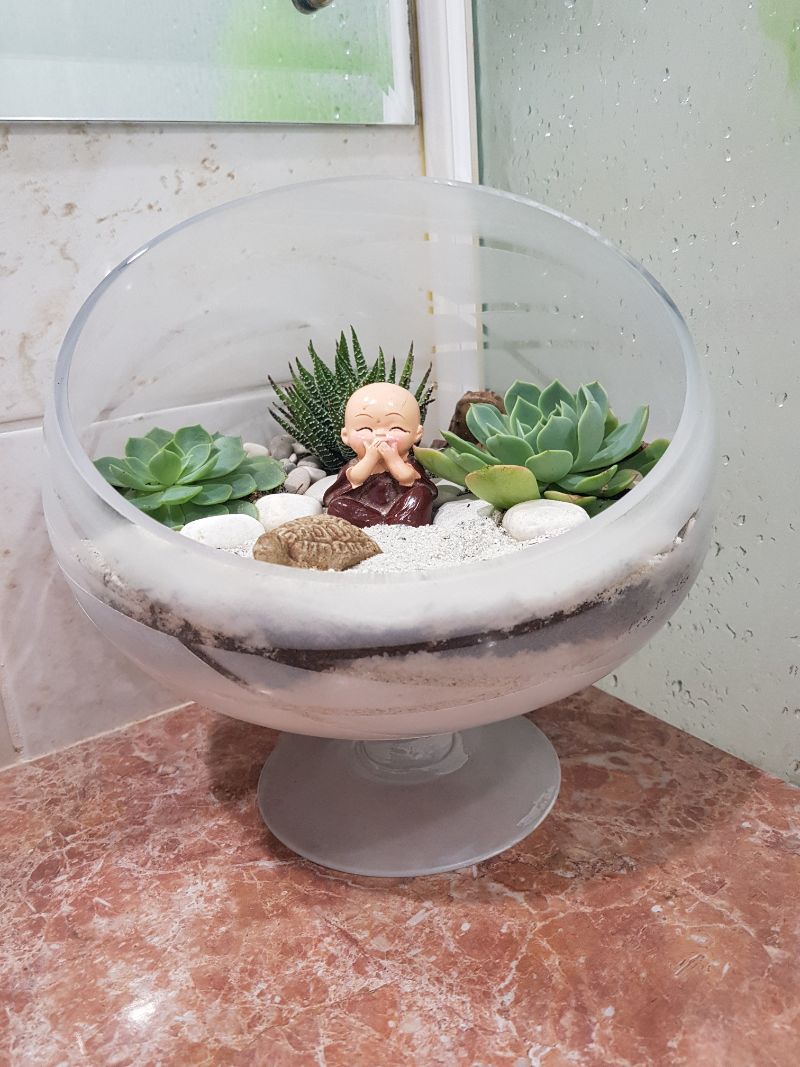 Update: The 2 succulents on the sides met an untimely death.  They did not like the fact that my bathroom got no sun.  So I replaced them with artificial succulents
because it looked so good in my bathroom I did not want to move it. As an added feature I glued a few stones together to form a rock pile.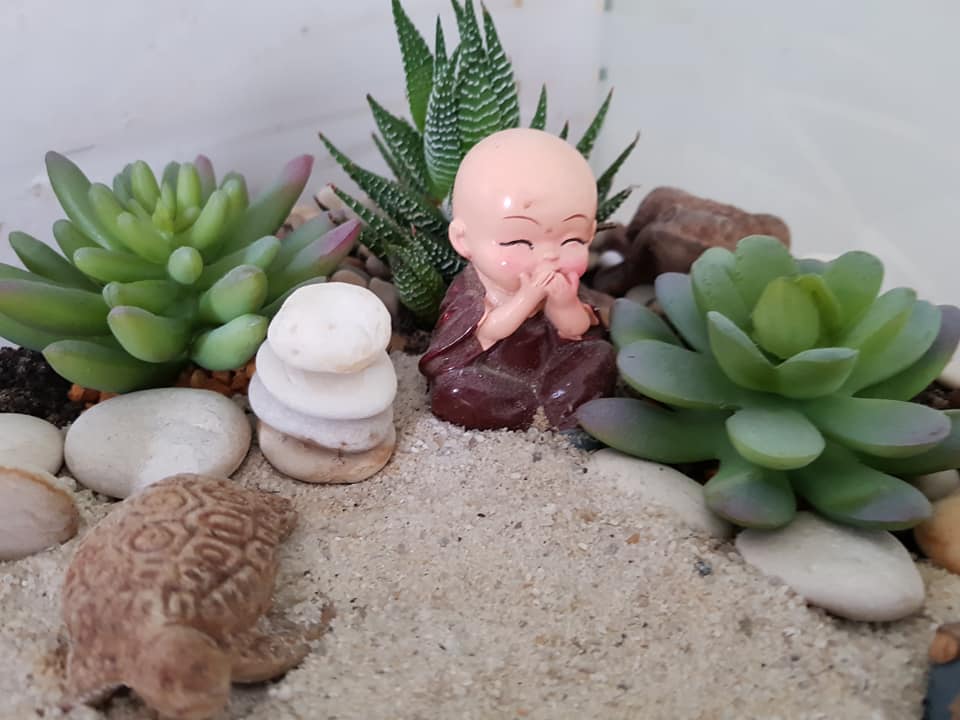 More planter ideas
If you are looking for more DIY Planter ideas, here are some I have made.  This one was made using pallet wood.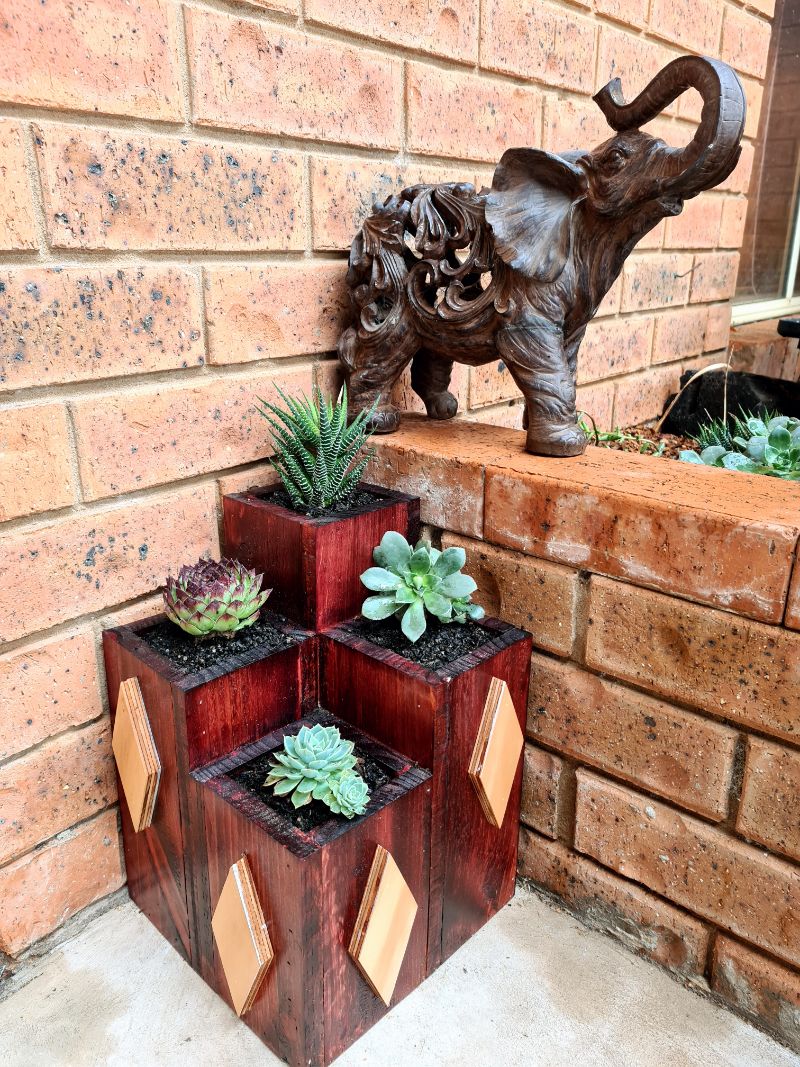 You can make these really cute photo planters using PVC pipe.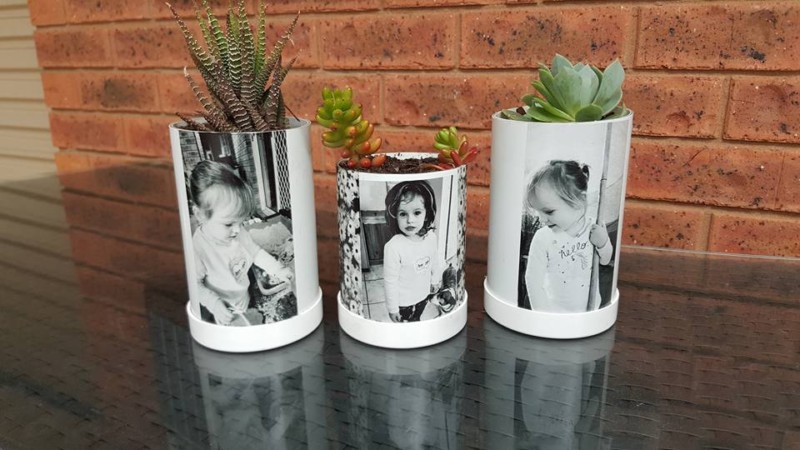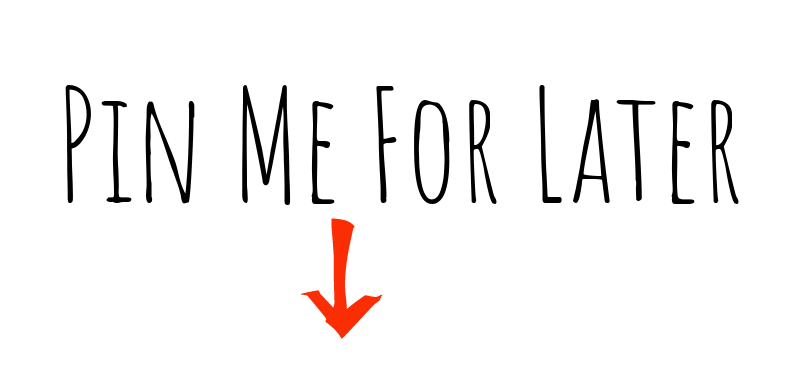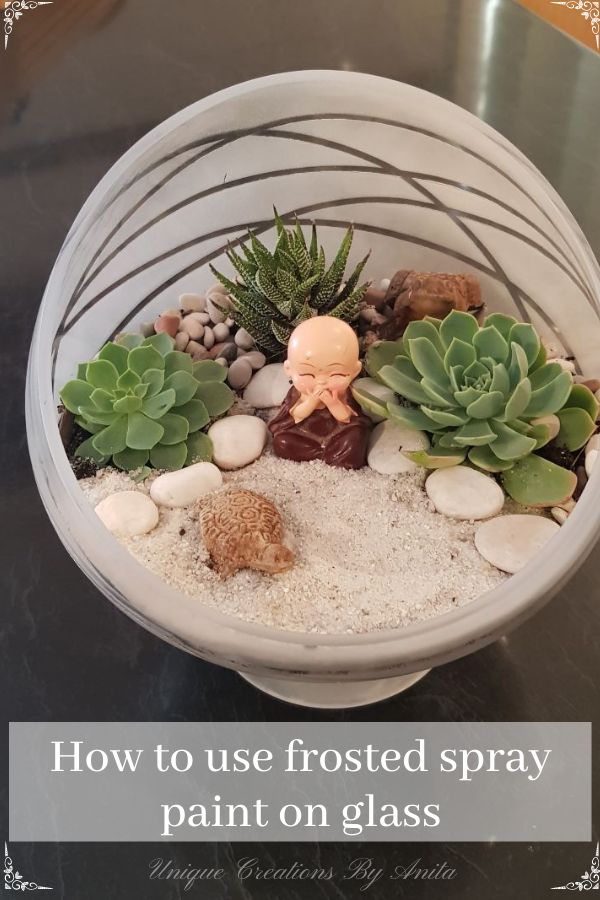 If you are looking for any of the items used in this project, please consider using our links. By clicking on the links we will earn a small commission at no extra cost to you.  Which helps us come up with new and exciting ideas to share with you.