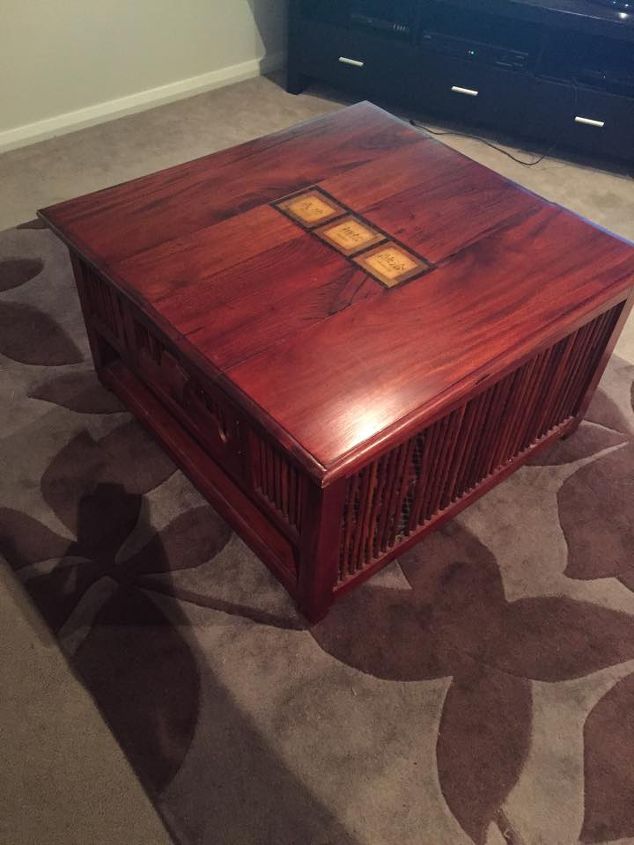 This was one of the first projects I had done so no step by step tutorial but still great to share and to give others ideas. I saw this prison coffee table on my local for sale site for $10.00 and loved the design and thought I could give it a makeover. It is called a prison table so the lady told me but someone must have broken out because so many of the bars were broken or missing. The photo above was taken 4 years after I first gave it a makeover and one of the bars broke again, thanks to the kids.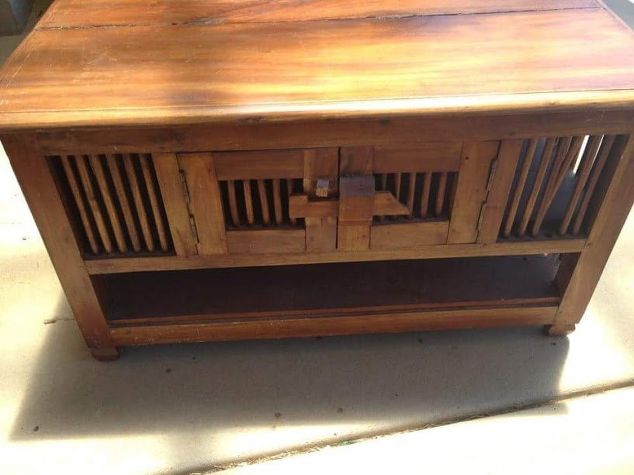 **This post may contain affiliate links. Which means I earn a small commission on links used at no extra cost to you. Please see my disclosure policy for more information.**
There were a lot of the "bars" broken and missing but I wanted to keep the look because this is what attracted me to the table in the first place.  This was a quick makeover.  I sanded down all the wood to remove all the old stain and varnish.  I am not a big fan of the light brown furniture and I wanted to stain it using cedar stain.  I went to my local hardware store and bought a length of dowel. I cut the dowel to size and glued them back into the existing holes in the table.  The table top from the table lifted up, but it was in 3 pieces where it had split over time.  I used wood glue to join them back together. To hold the table together while the glue dried I nailed a plank of wood to the underneath and pulled the wood together using ratchet straps.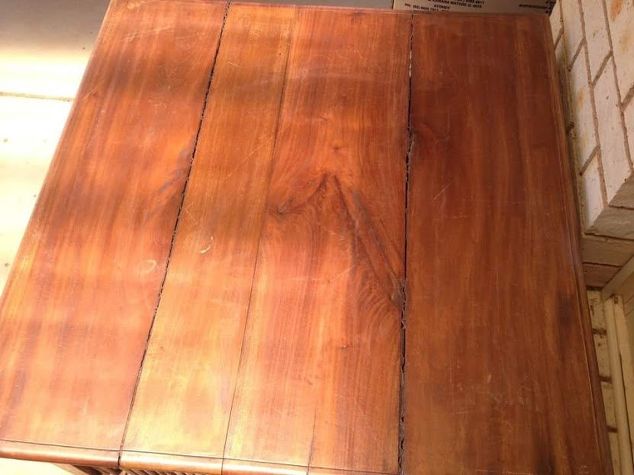 I stained all the wood using cedar stain which was a big job trying to get into all the nooks and crannies.  To seal the bars I used a clear polyurethane spray which saved so much time. The tabletop glued back together great but the top looked a bit boring.  I had some ceramic tiles at home that I was going to use for another project but I thought I would try and inlay them into the top.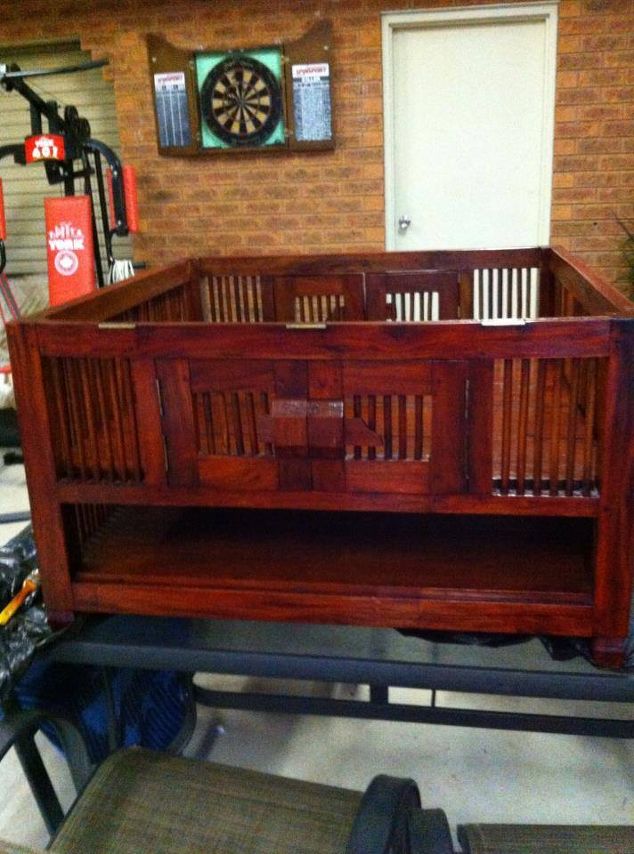 I used a wood router (Only my second time using one) to cut out a channel for the tiles to sit inside.  But I made a big mess and the lines were skewed.  My son jumped in and made the slots a bit bigger and I added an inlay.  Which was a plastic stripe with a design on. I am not too sure where it came from or what it is for.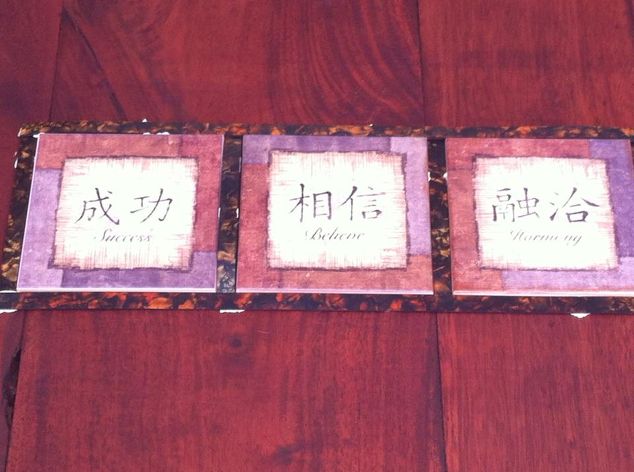 This was my picture doing a test trying to come up with ideas to fix the mess.  I have come a long way in the past few years.  Here is one of my latest projects.  I restored an antique Dresser that should have gone to the tip but it turned out so awesome I sold it instead.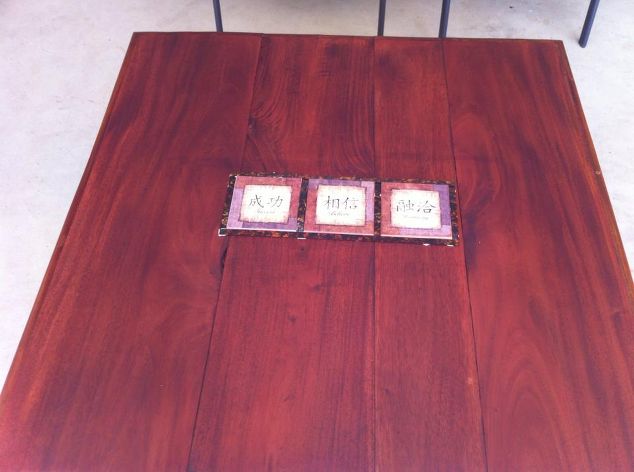 Please feel free to leave a comment and share this post. If you are in need of any of the products in this post please can you use my links to buy them at no extra cost to yourself?  The small commission I earn helps with the costs to run this site.