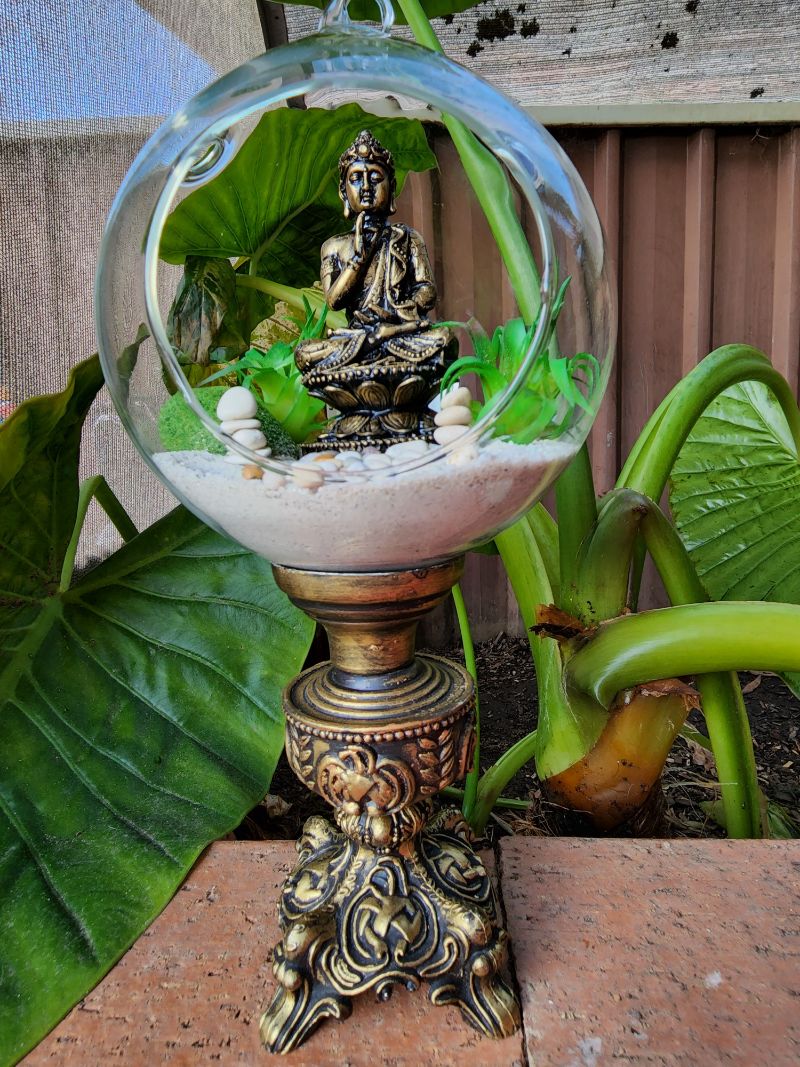 This week's post is the next challenge for our international blogger's Club (IBC).  More about IBC at the end of this post. Our theme this month is "Mystical Makes". I had no idea what this meant so I googled it and this was the meaning (relating to mystics or religious mysticism).  My first thought was "buddha" because I have so many around my home and garden.  I kept it simple this month and went for a Buddha air planter.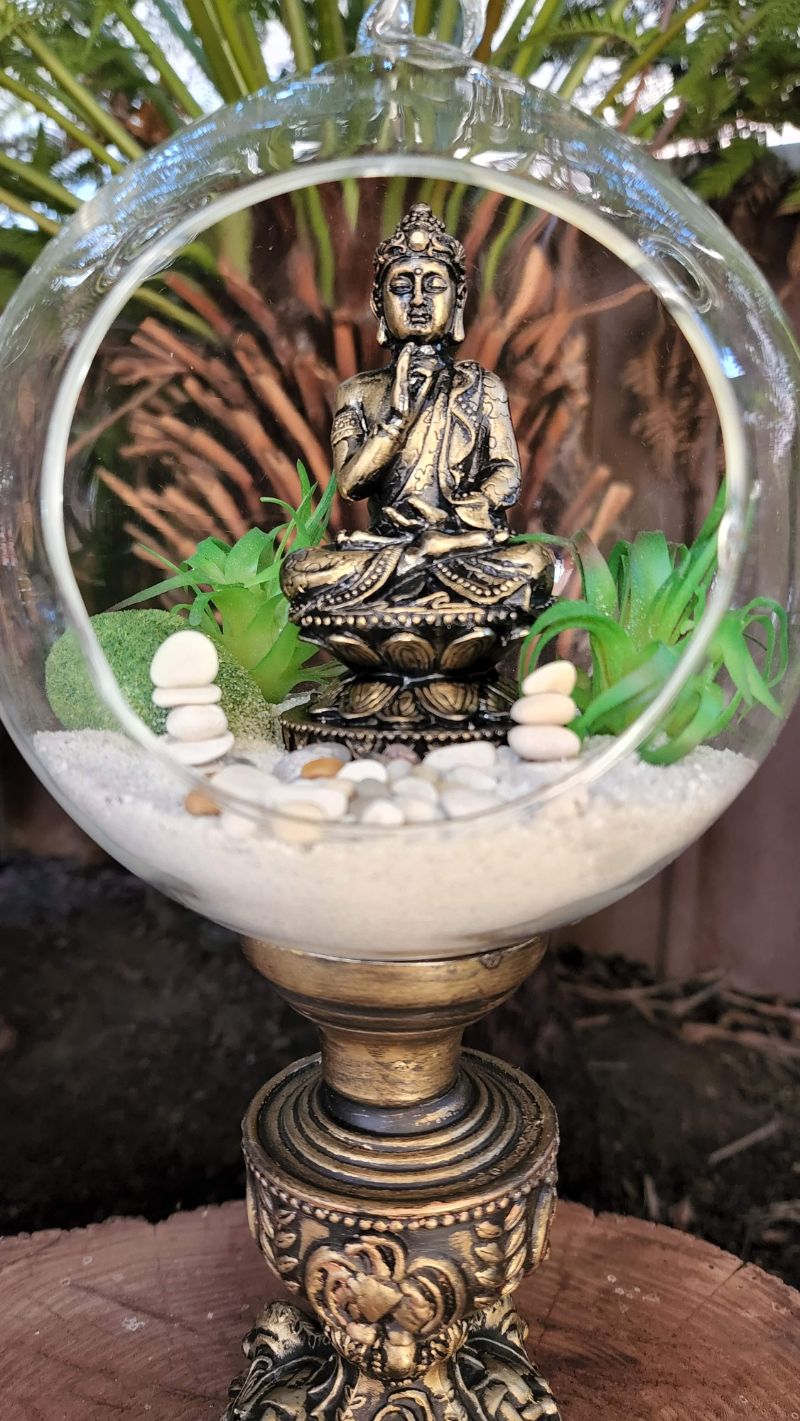 I am a big DIY/craft/art fanatic which has turned me into a hoarder of sorts.  This means I hate to throw anything away in case I can use it in another project. Thankfully I have 2 sheds where I can store all my goodies.  After having a look around I found a few items I could put together to create my Buddha air planter.
How to make a Buddha air Planter
*This post may contain affiliate links. This means I earn a small commission on links used at no extra cost to you. Please see my disclosure policy for more information.**
Finding suitable materials
I found an old lamp in my stash which I thought would be perfect for the base.  I stripped it down so I was left with the base only.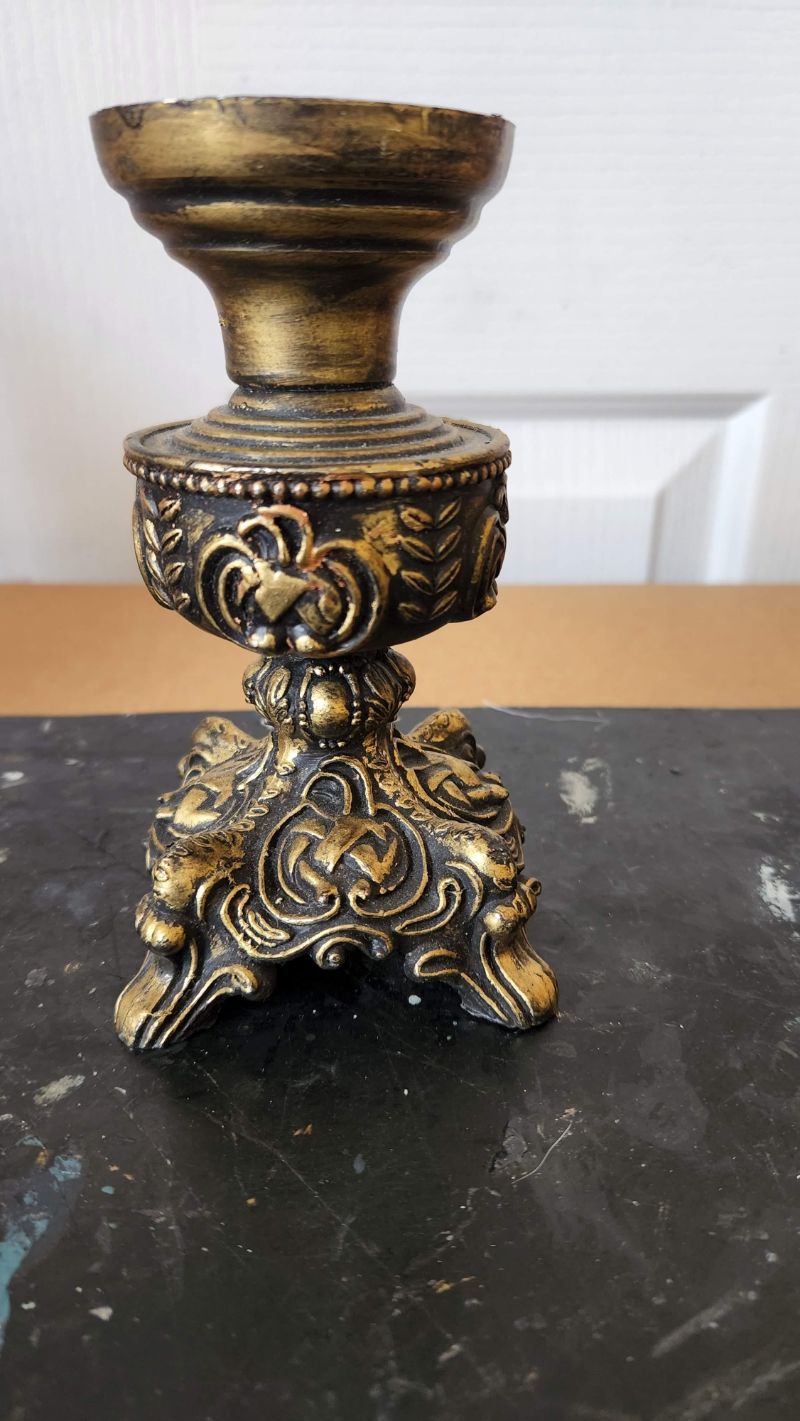 The glass globe
on the top is a common one you can pick up from Kmart for a few dollars. You can find Buddha ornaments in budget stores for a couple of dollars. I used cheap resin ones for this project.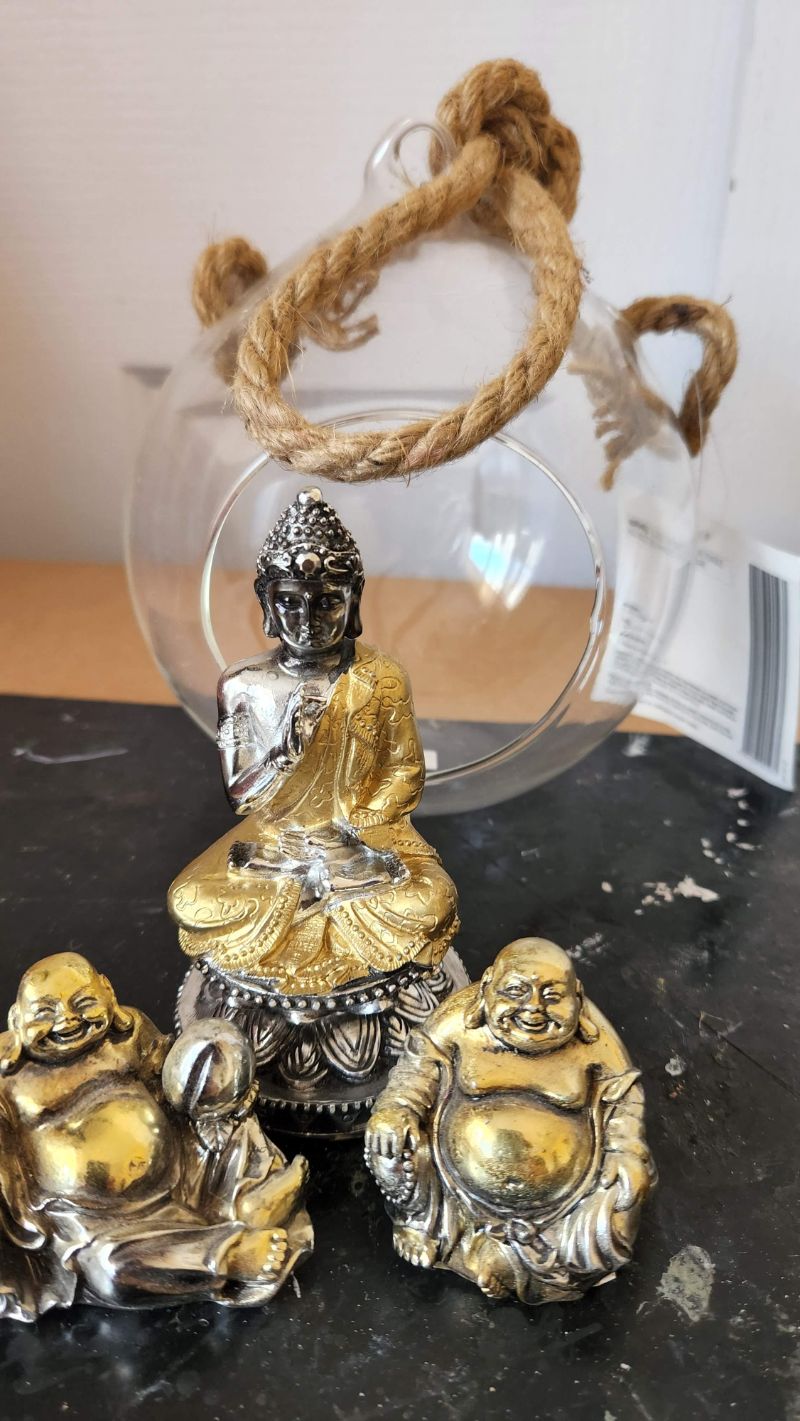 My idea was to attach the glass globe to the top of the lampstand to create my planter. For the inside of the planter, I wanted to create a Buddha-themed zen garden for air plants.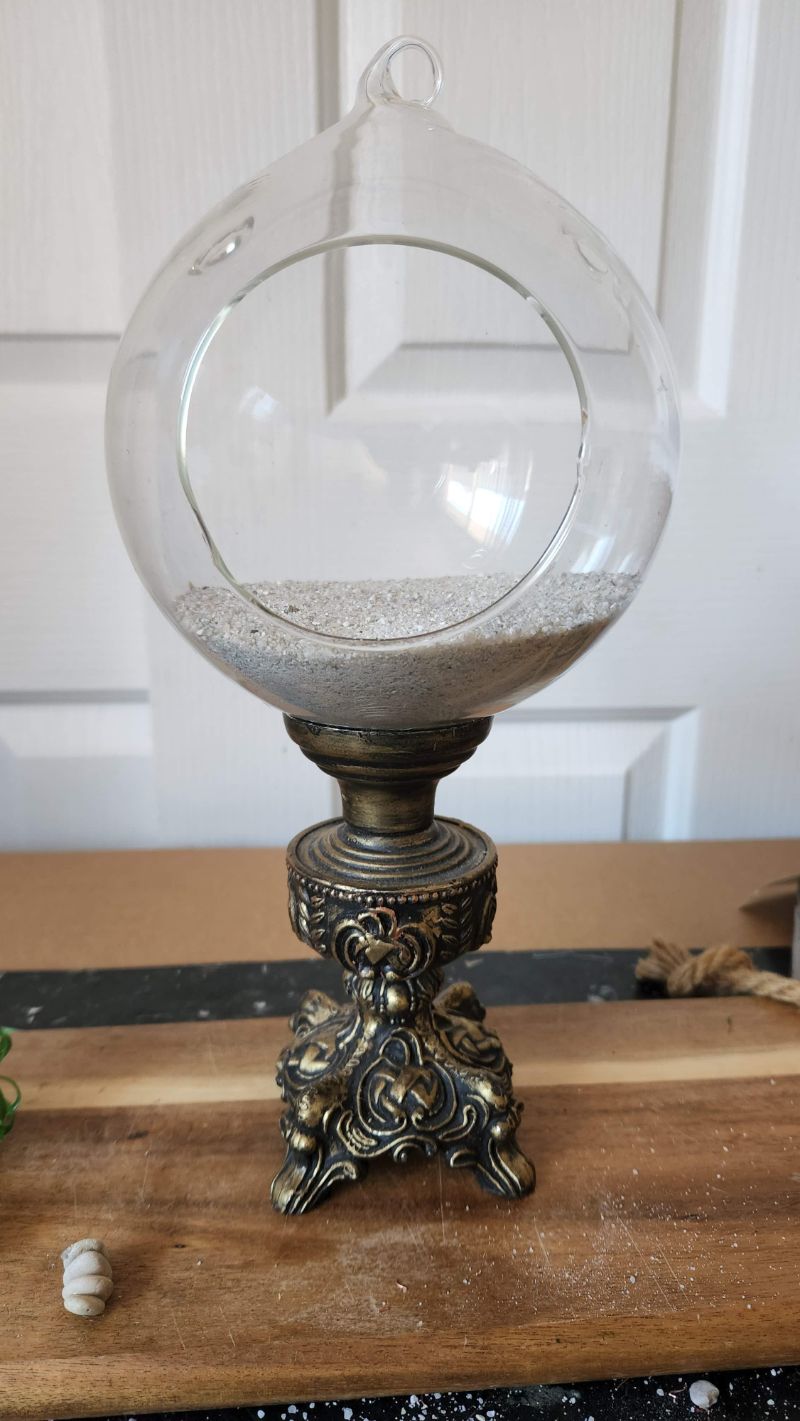 Creating the zen garden
To start I added some beach sand to the bottom of the planter.  I only used beach sand because I made a sandpit desk a few years back so I had it available. If you want a more dramatic effect you can add different types of sand and layer them. Next, I made some stacked stone embellishments.  I used some superglue and some small pebbles from my fish tank and glued them together.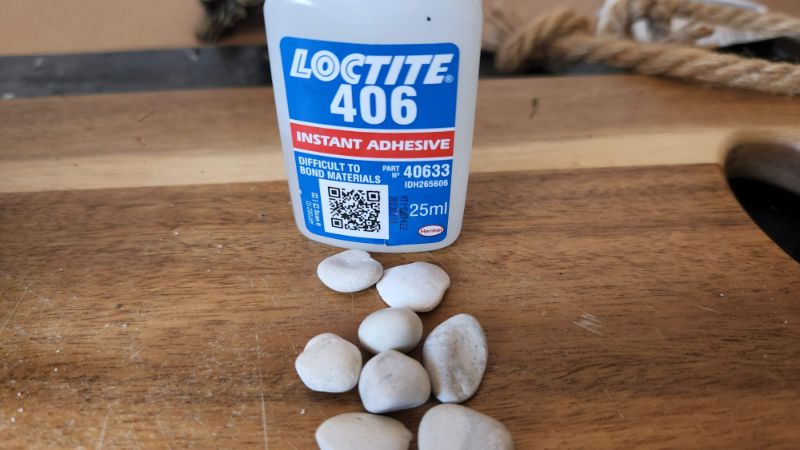 To make the moss-covered rock
you can add some glue to the surface of the rock and add some faux moss.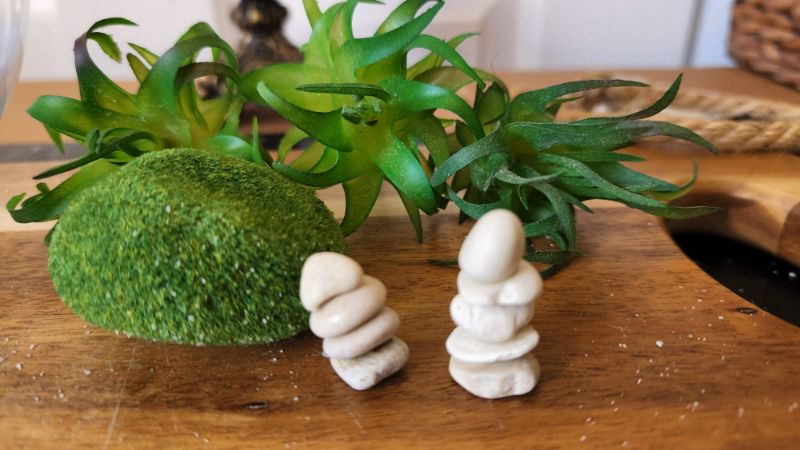 Panting the stand
The buddha and stand I had were different colours and they did not blend together.  To fix this issue I paint them both with black acrylic paint.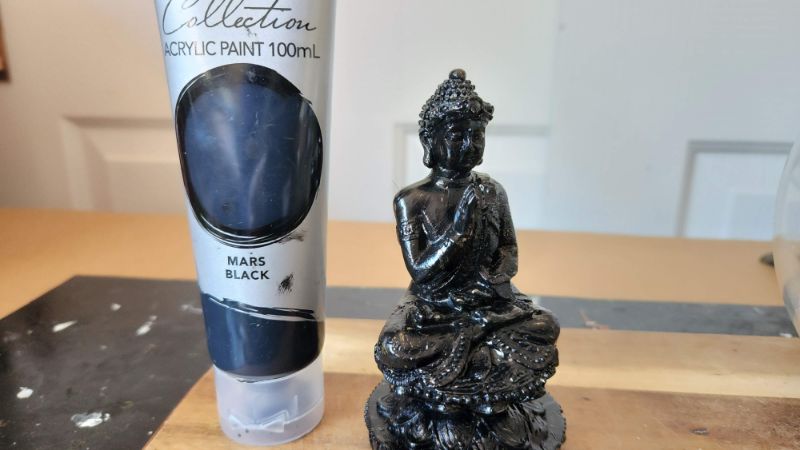 Next, I used some gold wax
paste to highlight all the raised surfaces.  To add the wax dip your finger in the wax and lightly rub the gold over any raised surfaces.
Using this method will allow you to use any coloured items and get them to look like they belong together.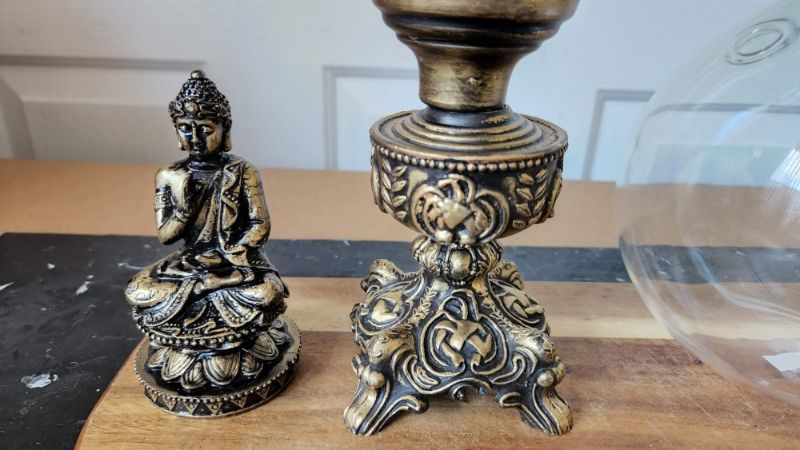 To secure the glass globe to the stand I used some epoxy glue.  Finally, I added all the embellishments to my globe and my Buddha air plater was complete.  I did order some real air plants
but they did not arrive in time so I used some fake ones
I had at home.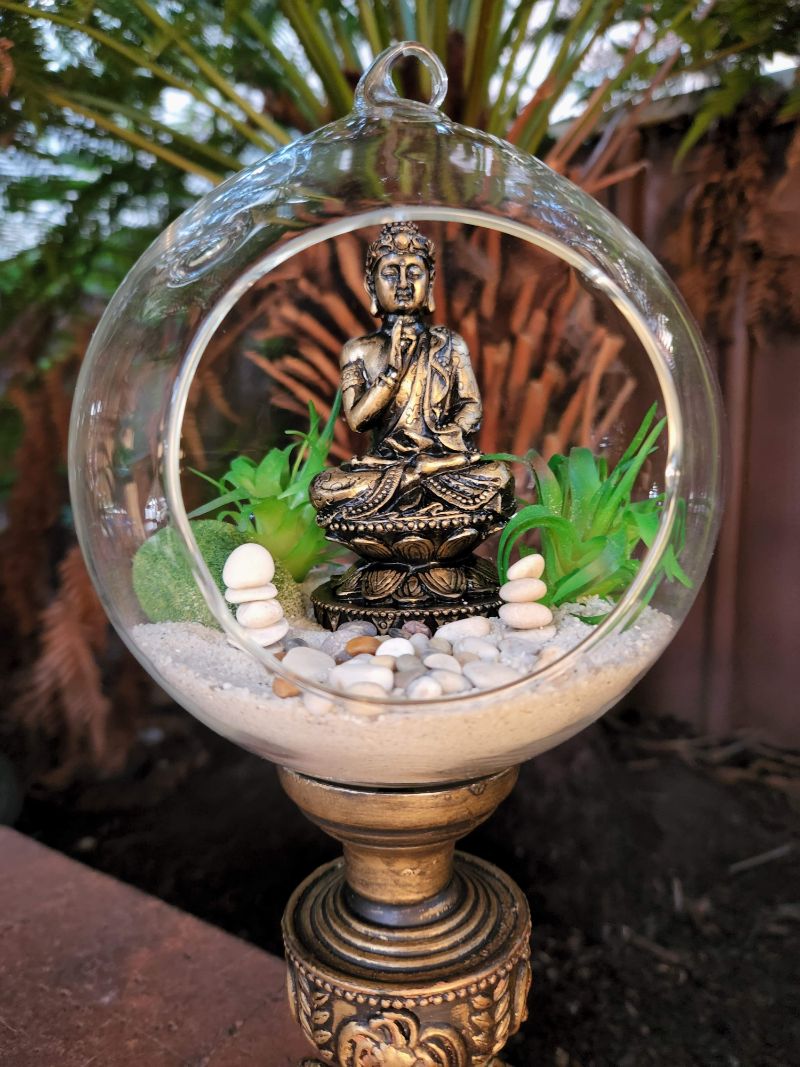 More planter ideas
The planter below was created using an empty chocolate tin.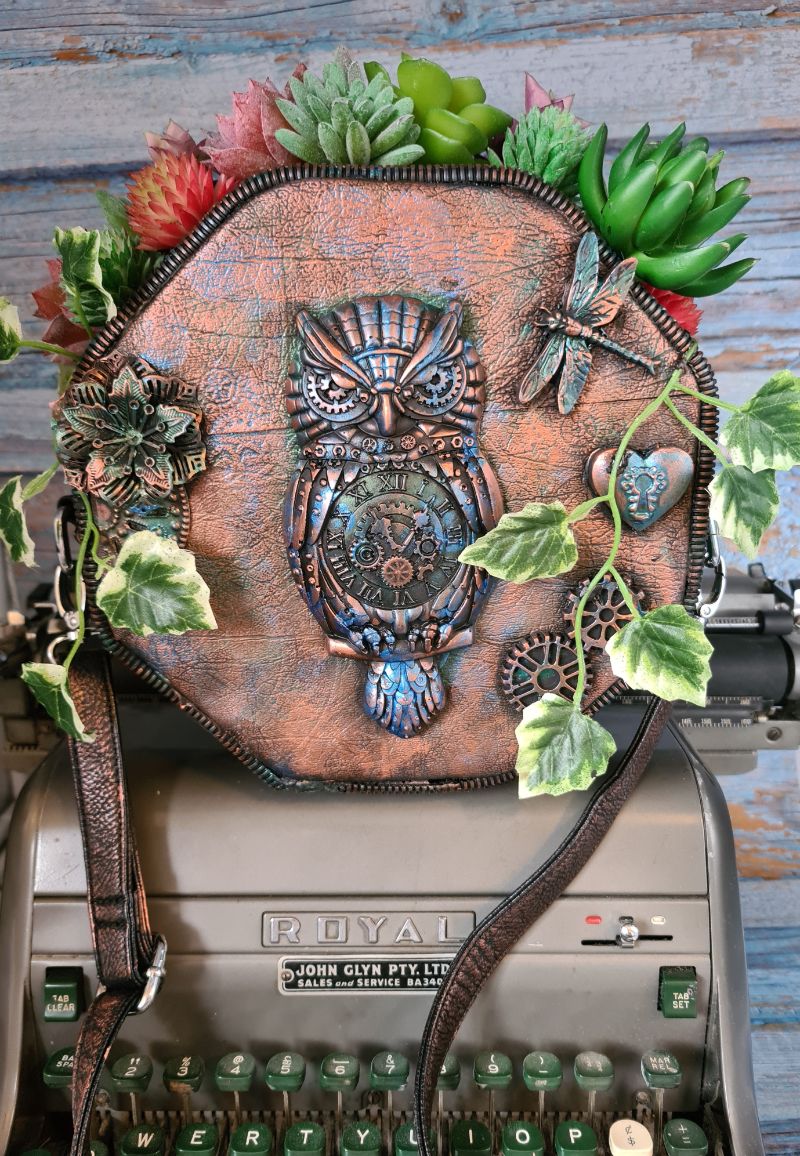 For this planter, I use a recycled goldfish bowl and gave it a unicorn spit makeover. I have made a few different planters over the years, you can find them Here.

More about IBC
If you follow my blog you will know I am part of IBC (International Bloggers Club) which is a group of talented bloggers from around the world. We have members from Spain, South Africa, Australia, the United States, and Canada. Each month we come together and create a project with a common theme.
The "Mystical makes " contributions from my fellow bloggers joining us this month are listed below, please feel free to jump over and give them some love.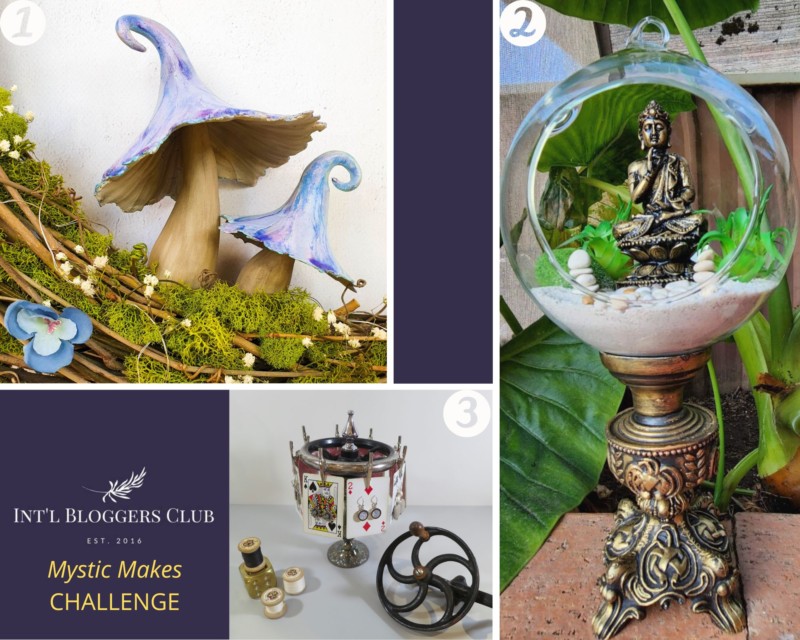 A Crafty Mix|Curly top mushrooms crescent moon wreath
Me
Birdz of a feather | DIY earring holder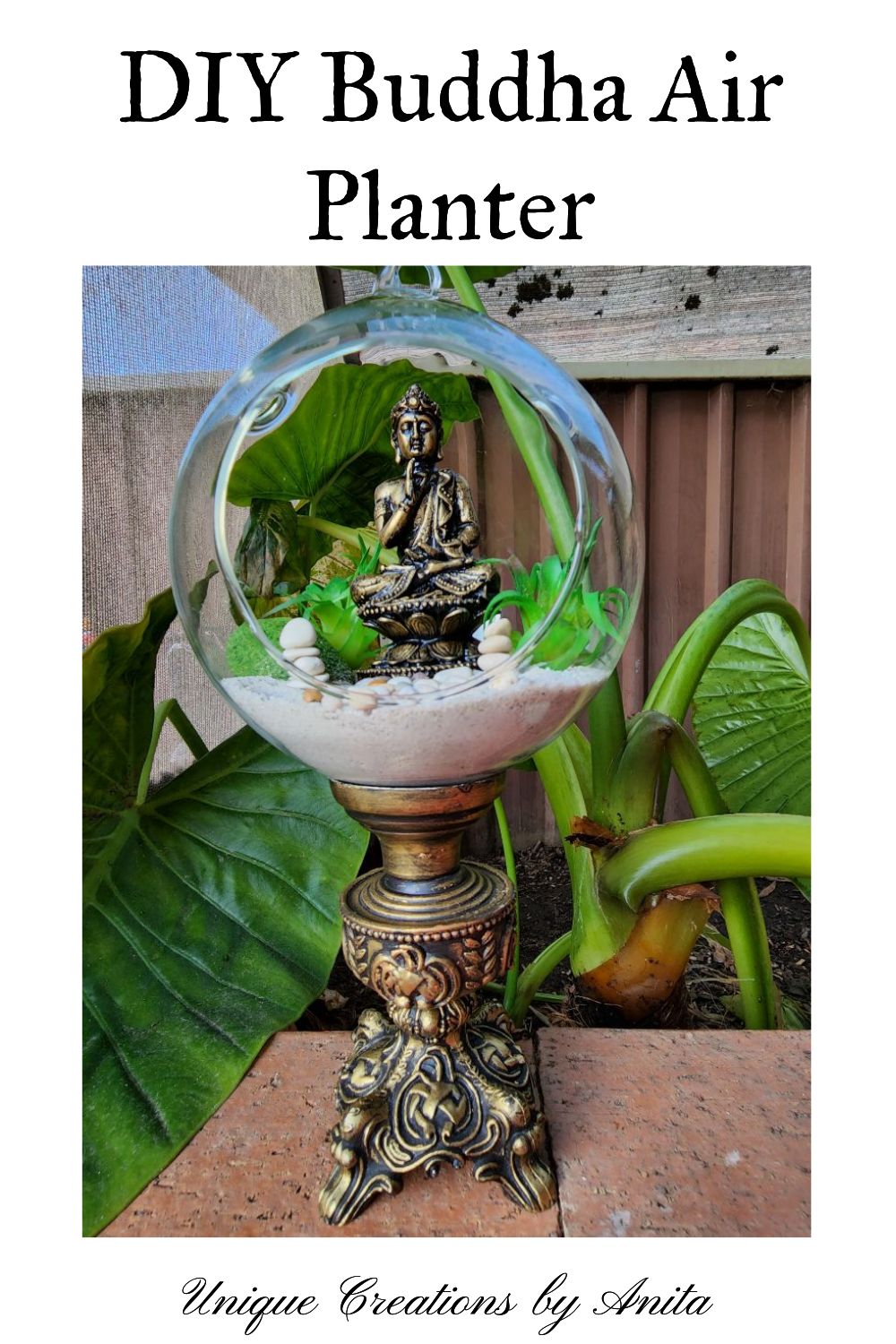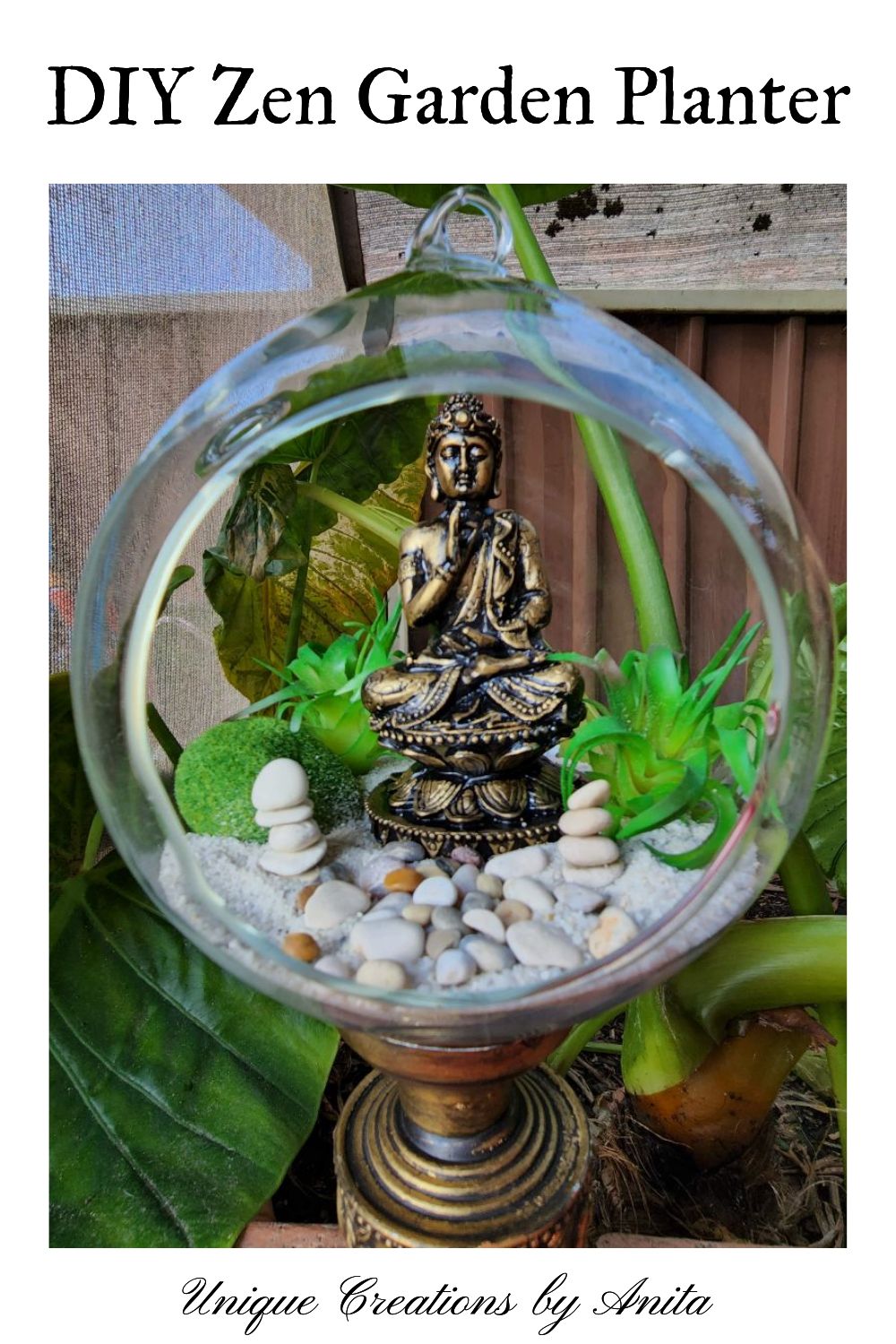 If you are looking for any of the items used in this project, please consider using our links. By clicking on the links we will earn a small commission at no extra cost to you.  Which helps us come up with new and exciting ideas to share with you. Please feel free to share or leave a comment we would love to hear your thoughts.