I was asked by a friend if I would have a go at restoring his office desk, I was not too happy at first because all my projects are done using recycled materials so never had to worry about making mistakes. But thought how hard can it be!  So I accepted the task of restoring this table.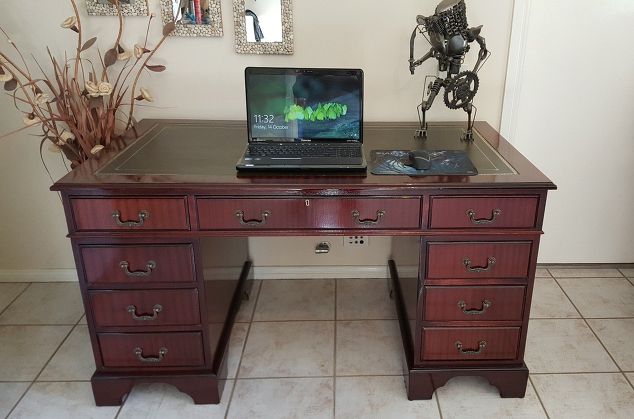 **This post may contain affiliate links. Which means I earn a small commission on links used at no extra cost to you. Please see my disclosure policy for more information.**
I started by sanding down the draws and thought to myself "hey this is so easy" and then it was all downhill from there.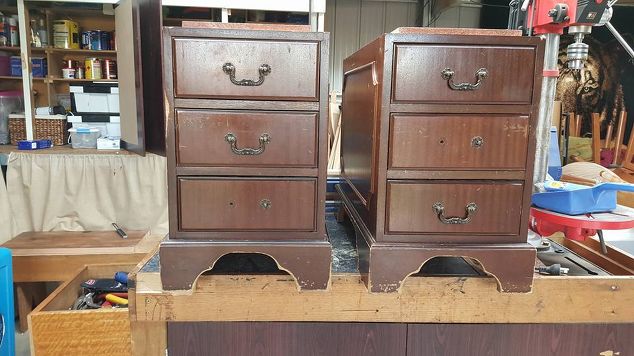 On closer inspection, I realized that the desk was a veneer and the base was painted MDF which had gotten wet at some stage and blown out. I posted the question on Hometalk on how to fix the damaged MDF and most recommended painting the table, but because he is a chiropractor and this was his office desk a pretty painted desk would not look very professional.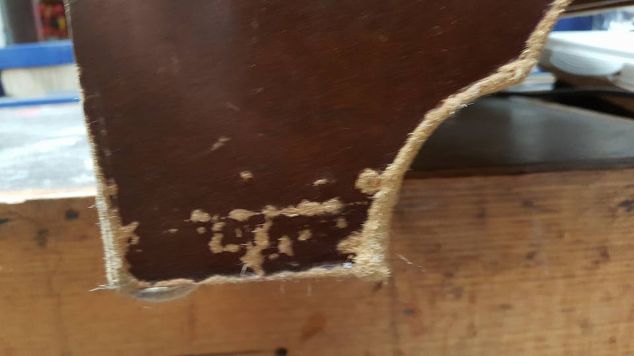 I sanded back the painted blown out MDF to try and get a smooth surface to work with and tried to add some stain, which kept getting absorbed into it, after many coats with no success I added a coat of varnish to try and seal the MDF and then added stain again to the varnish and this seems to work enough to disguise the damage.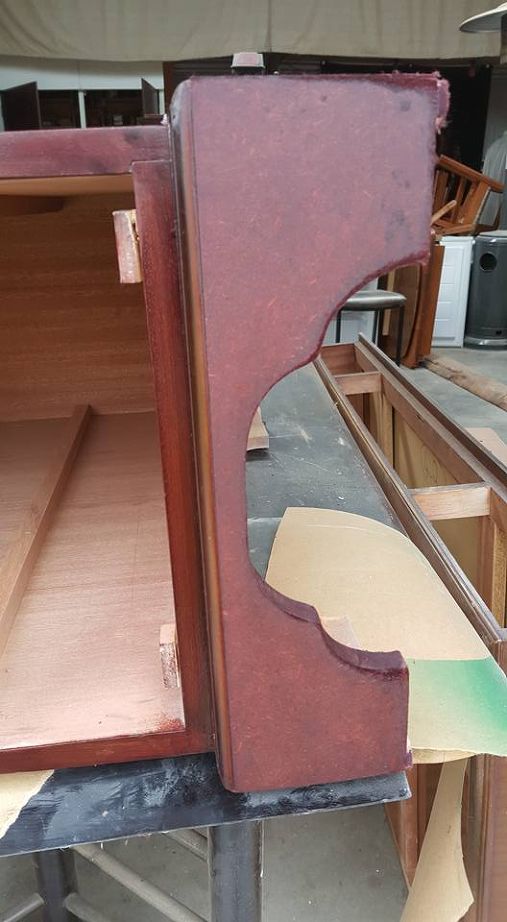 I had to go for a dark stain because there were other areas on the desk that were painted MDF and I did not want the risk of sanding them and having them blow out like the base. So I went for a dark mahogany which covered the few faults that I could not fix. After that issue was resolved the draws were easy to do, just sand them back stain and varnish.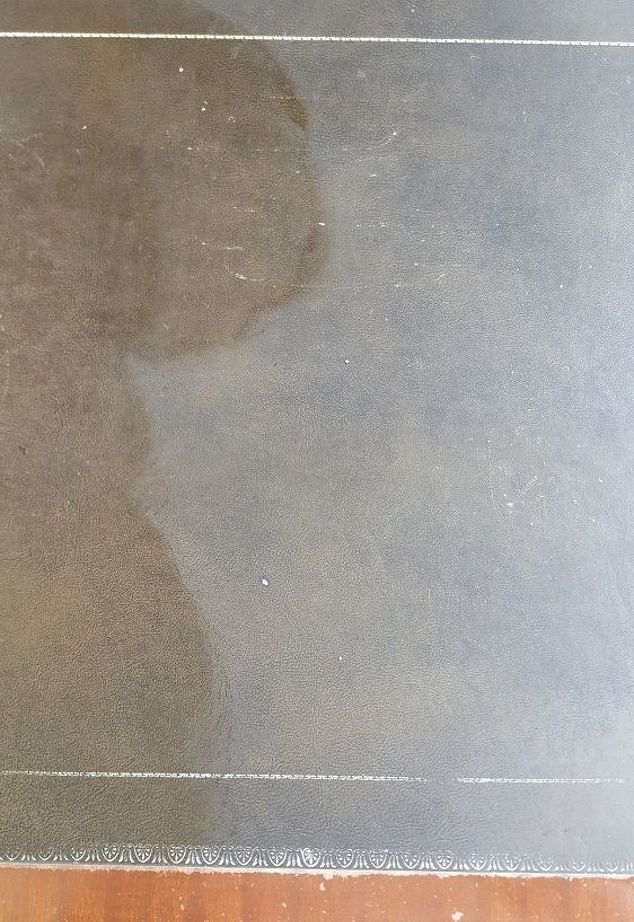 I decided to try and clean up the leather first, which I did just using 
Dove
b
ath soap and a soft cloth and lots of elbow grease. And just kept repeating the process until my white cloth was clean. But be careful not to use too much water or the leather will lift up. The top came up great but not perfect, had some wear and tear.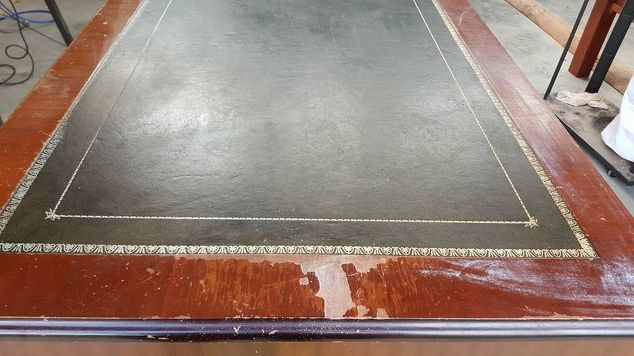 And lastly, the top and straight away I ran into another problem, the top was a thin veneer so I was unable to use my orbital sander and the old varnish was so thick that it had cracked over time. So I had to use Citri-Strip paint stripper to try and remove some of the layers. This had to be repeated 3 times to get through all the layers.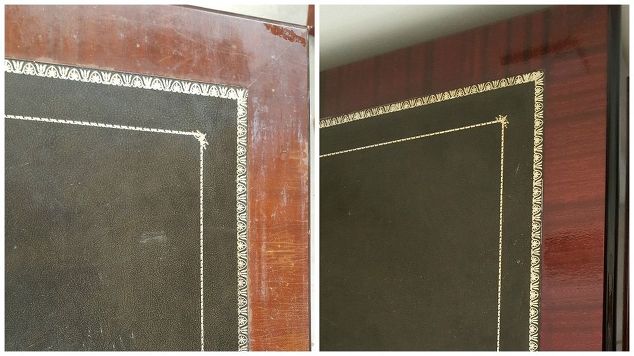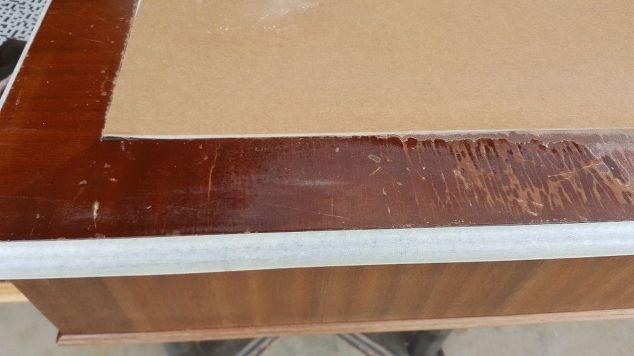 I did not want to run the risk of getting stripper on the leather so I added double sided tape to the leather and covered the leather with brown paper. The desk edges were also painted MDF I protected them with tape.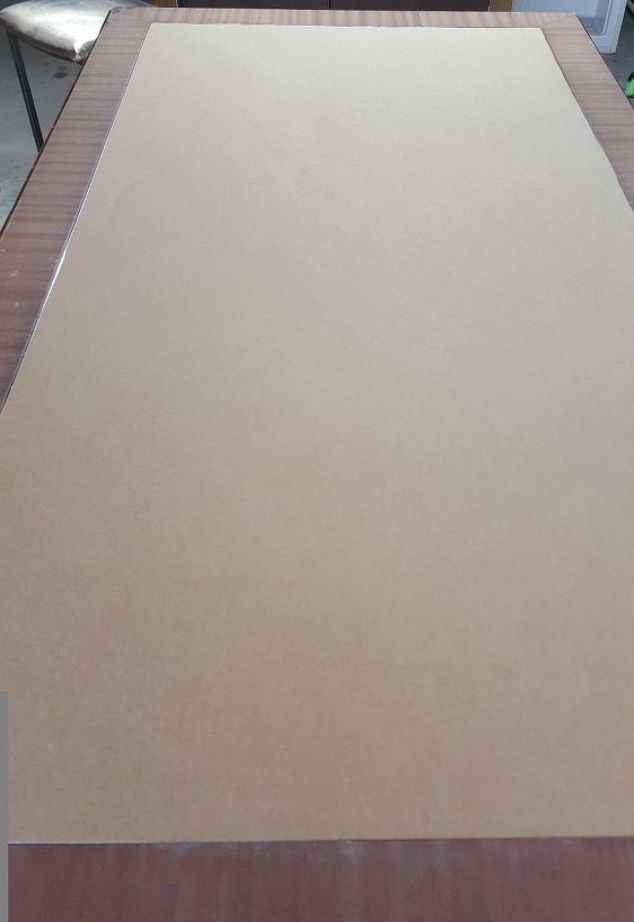 Once most of the old varnish was removed I used my orbital sander to remove the rest. Added Dark mahogany stain and gave it 3 coats of varnish. On my last coat, I sanded the top with super fine steel wool to get a very smooth finish and the final result looked great.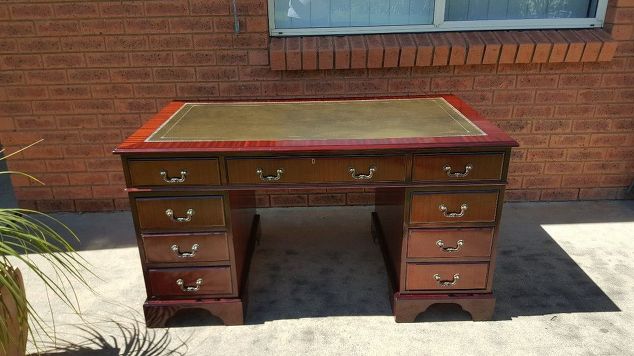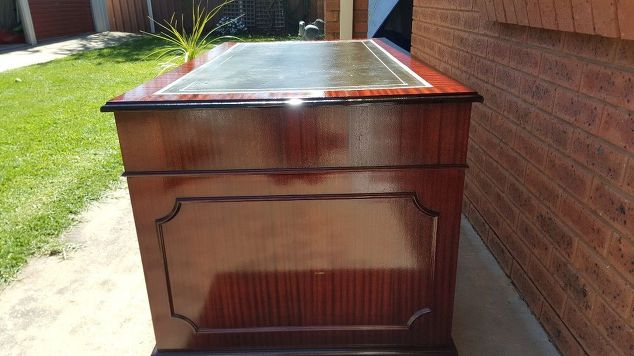 Please feel free to leave a comment and share this post. If you are in need of any of the products in this post please can you use my links to buy them at no extra cost to yourself?  The small commission I earn helps with the costs to run this site.