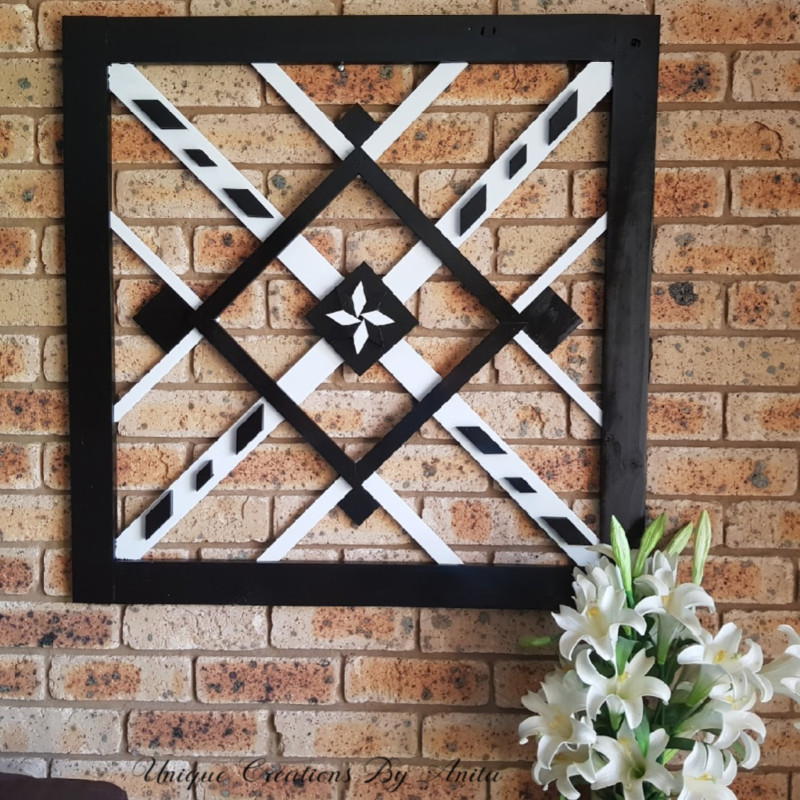 I am in the process of trying to clean up my workshop to make more room for me to work in. Because I never say no to free wood I have found myself crammed into one small section.  To use up some of the smaller pieces of wood I am making a few different wooden Wall Hangings.  This wall hanging was so much fun to make and making the design up as I went along made the design unique to me.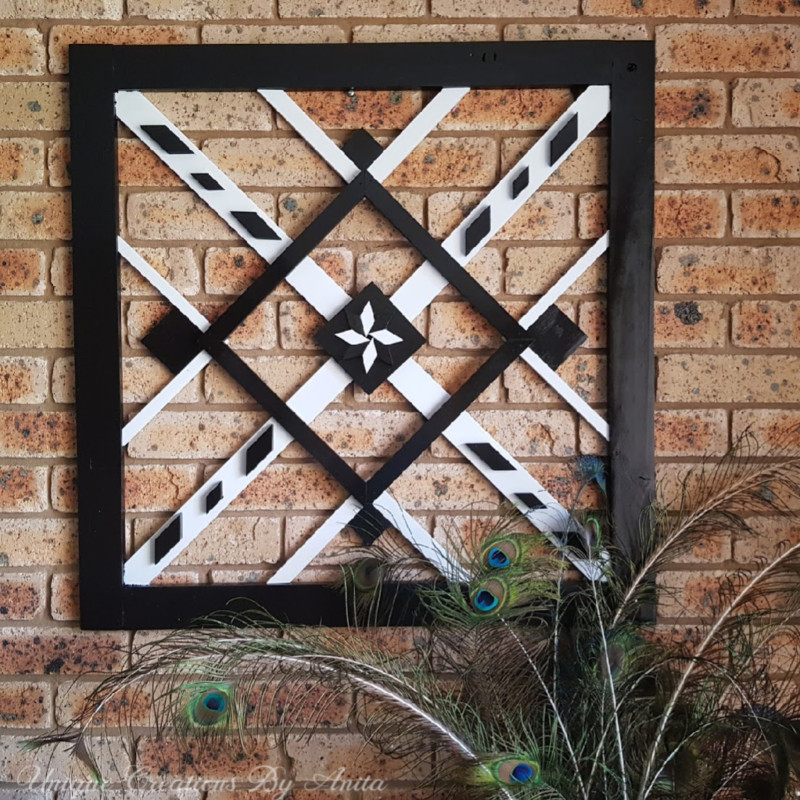 It is also time for the next International Blogger challenge (IBC), and this month the theme is black and white. More information about IBC at the bottom of this post.
How to make a wooden wall hanging.
Making the frame
**This post may contain affiliate links. Which means I earn a small commission on links used at no extra cost to you. Please see my disclosure policy for more information.**
To start, build a square frame, mine was 1-metre square. My wall hanging was made from all recycled wood, So the quality of some pieces of wood is not the best.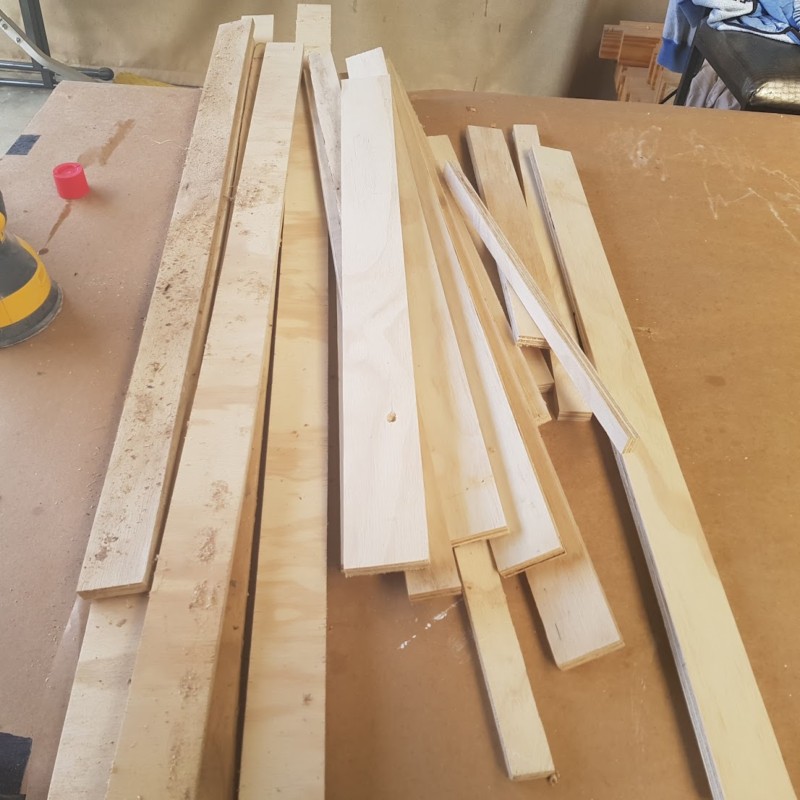 To join the frame together you can do a 45-degree mitre joint or a pocket hole joint.  I chose a pocket hole join because it would hold more weight in my opinion. Drill 2 pocket holes in each piece of wood.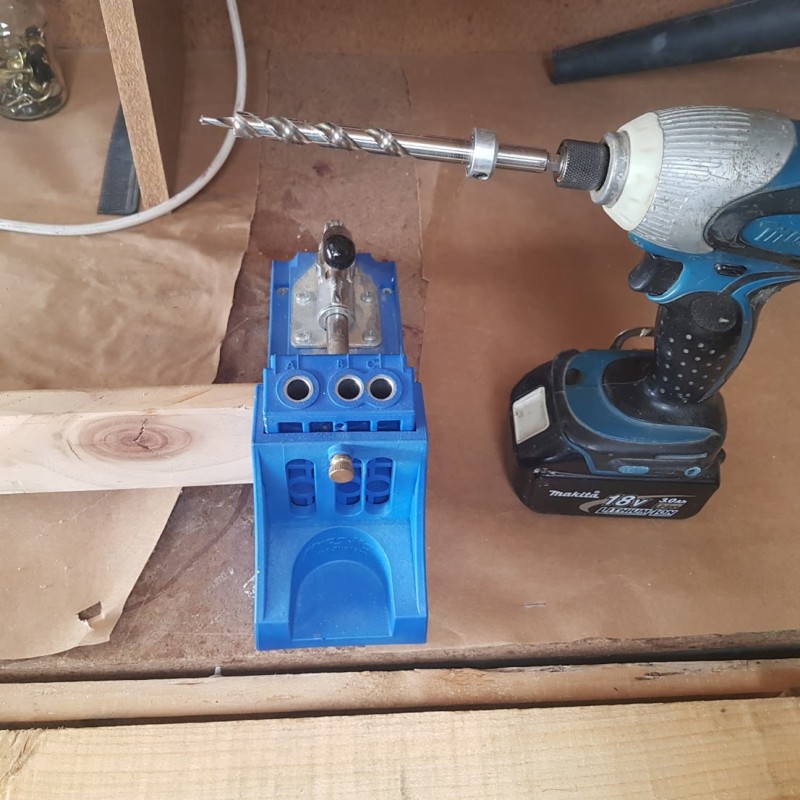 Apply some wood glue to the wood before screwing the wood together, this will give added strength to the joint.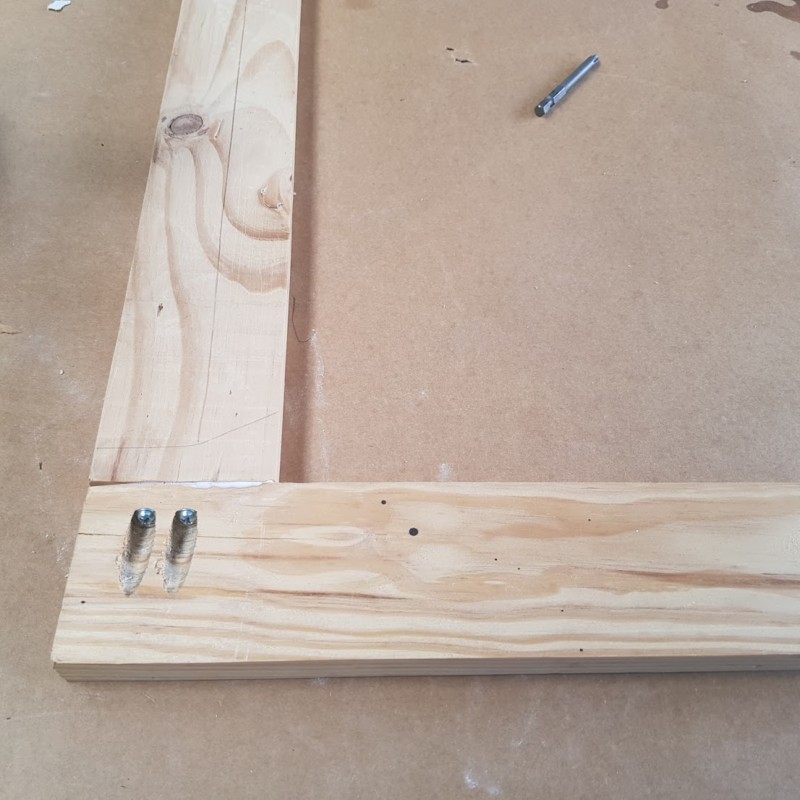 To start the design, I added a cross shape from corner to corner. I did not glue the wood down at this time.  This step is just to plan out the design. This design also has a sort of 3D effect because I added 3 layers.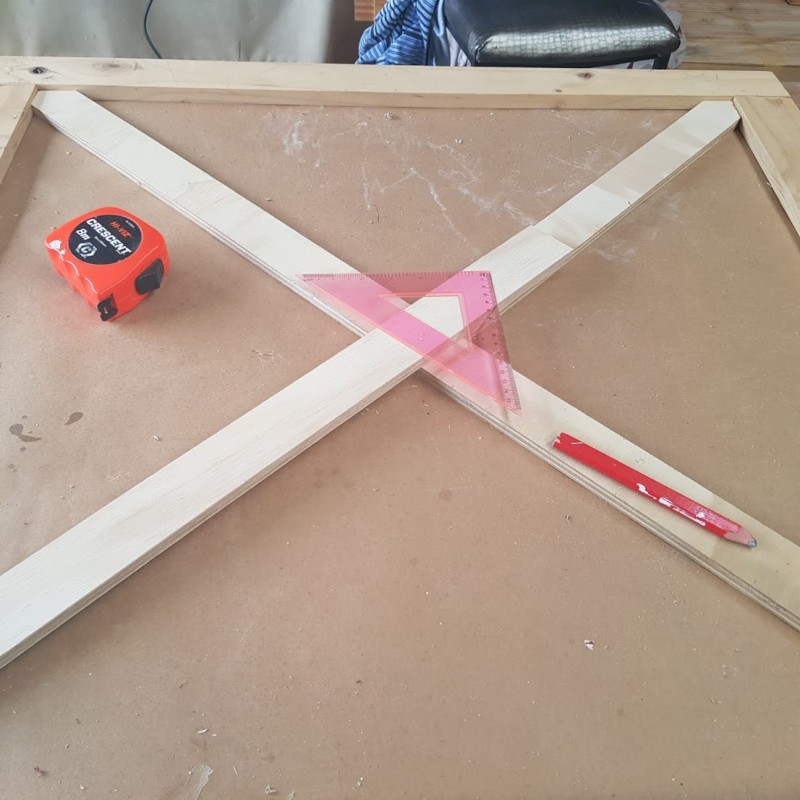 To make a square, cut 4 pieces of wood the same size and cut both ends at a 45-degree angle.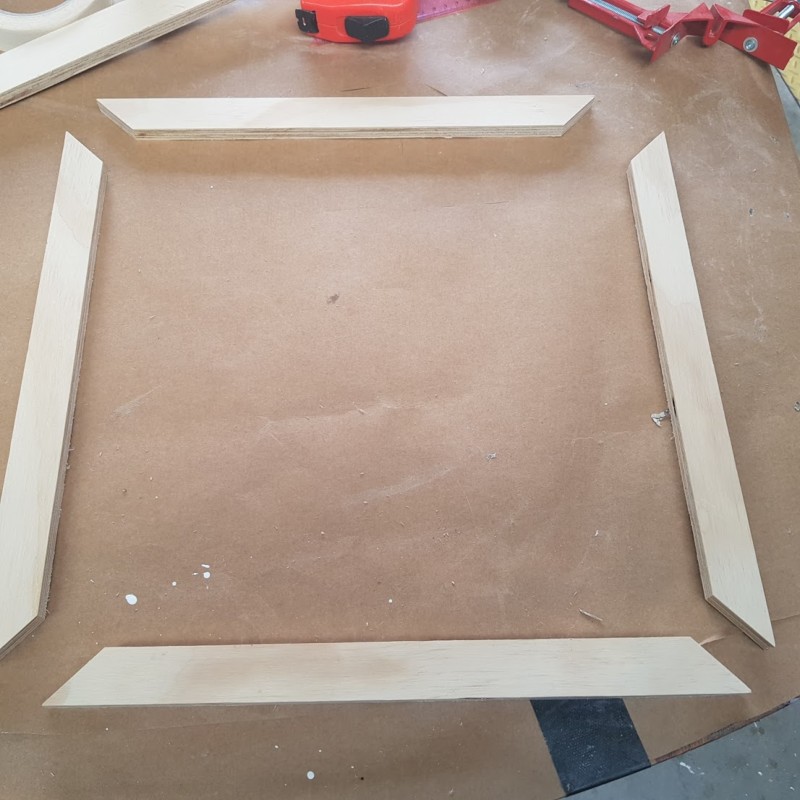 Add wood glue to the joints and clamp in place.  At this stage, I did use a nail gun so that I could continue without waiting for the glue to dry. If you don't have a nail gun, enjoy a coffee while the glue dries.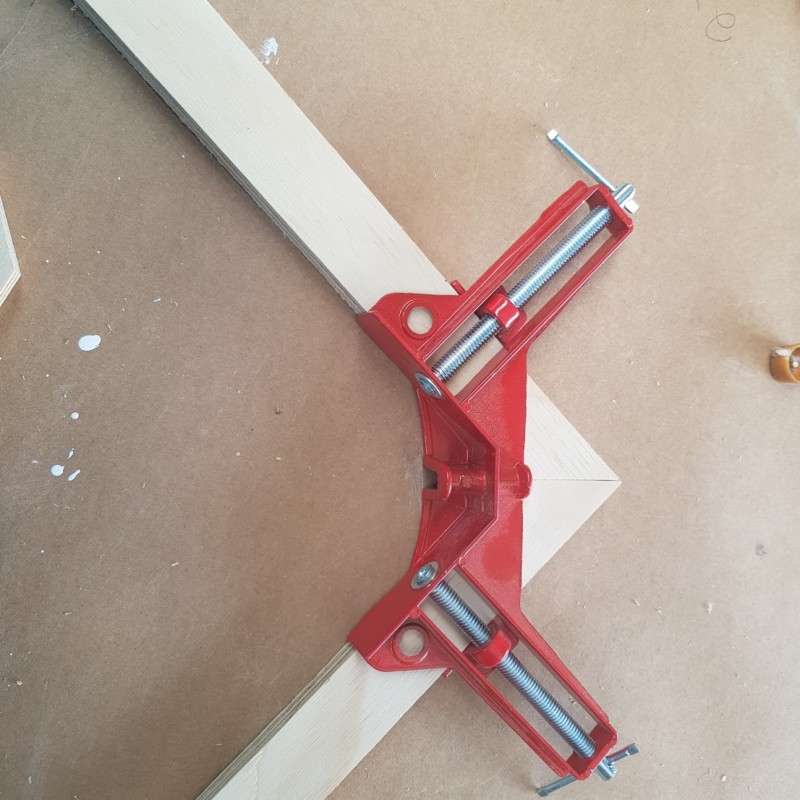 Add the square shape and centre it within the frame.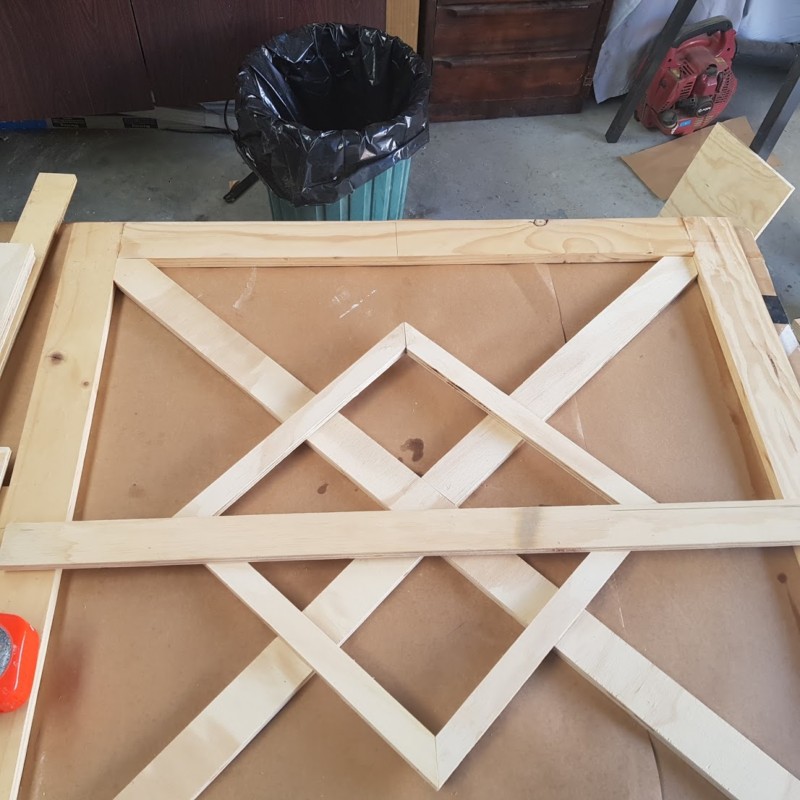 All the other shapes inside the design were just strips of wood that were cut at 45-degree angles. I set up a stop block on the drop saw to make sure all the pieces were cut the same size.  Here you can use your imagination and cut different shapes to decorate your wall hanging.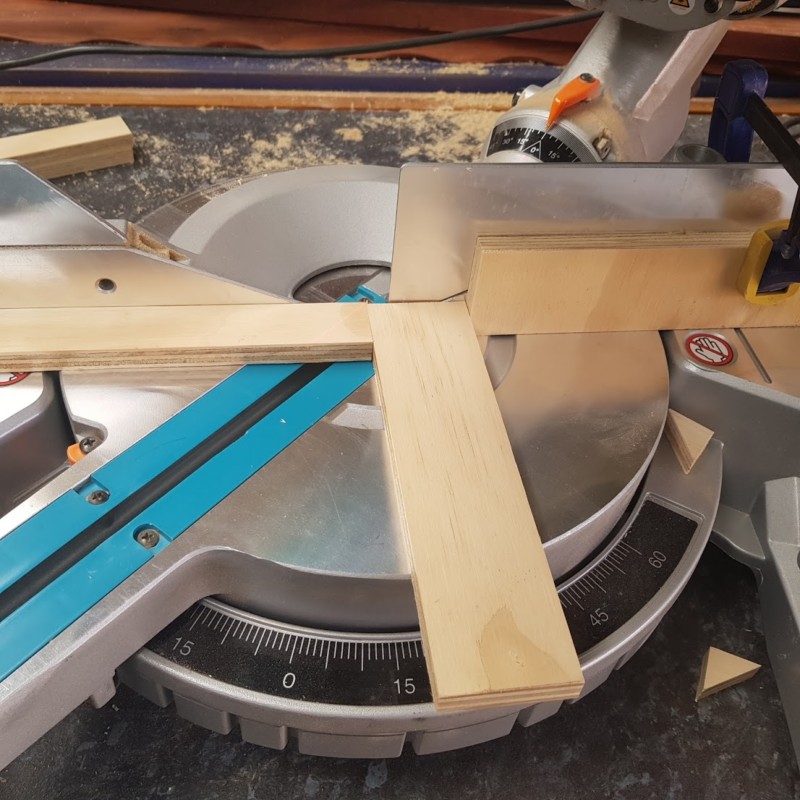 Glueing the design together
Once you are happy with the layout of the design, it is time to glue it all together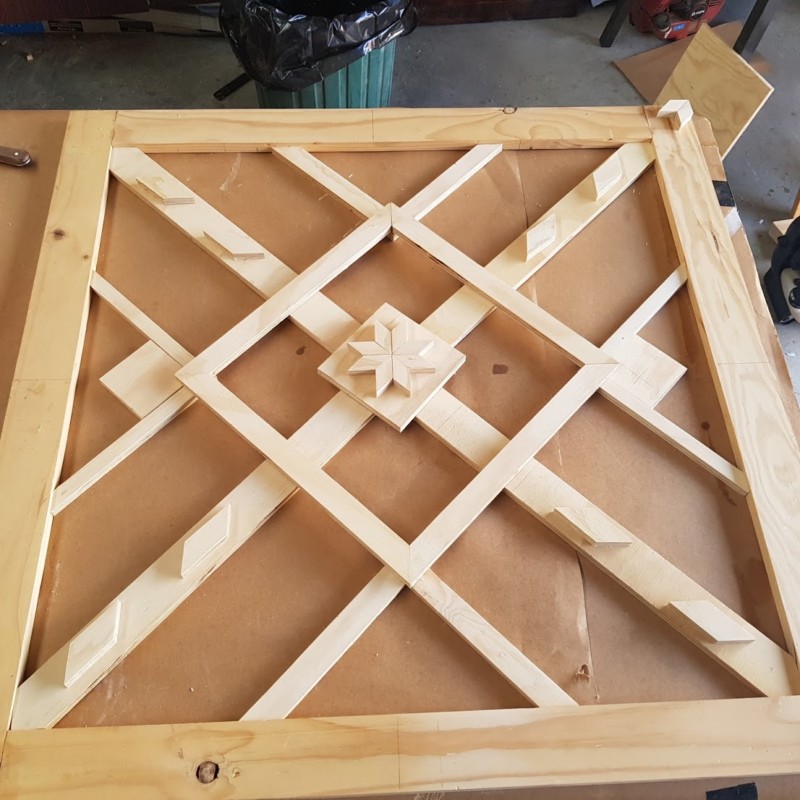 Painting and glueing the wall hanging
I did start glueing the wood pieces in place, then I changed my mind and thought it would be easier to paint it as I went along.  To glue the wood in place I used wood glue and a nail gun to hold the wood in place while the glue dried. I started with the bottom layer first.  Once the paint was dry the next layer was added.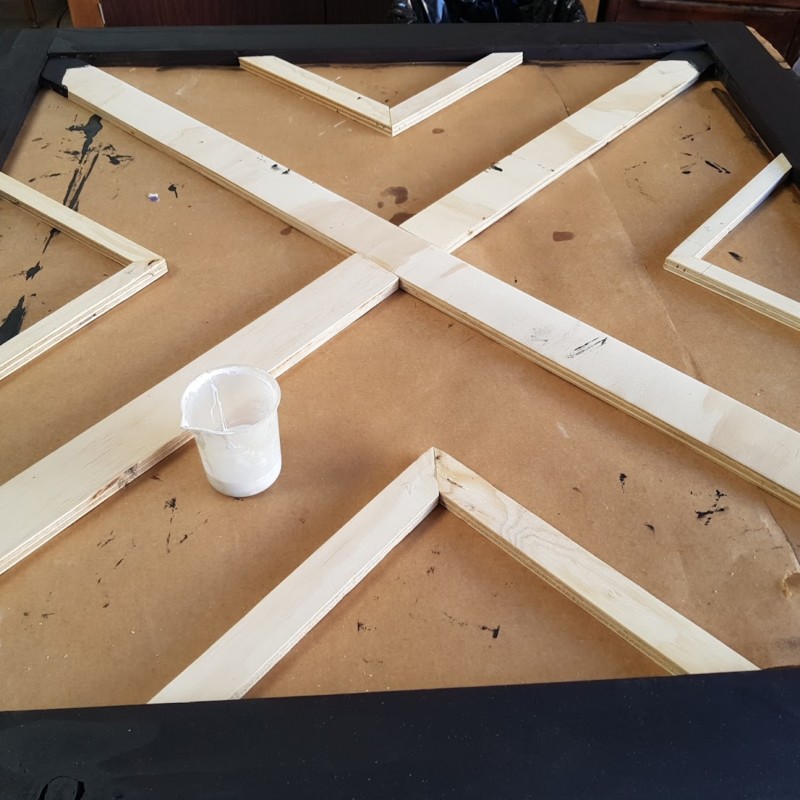 The smaller pieces of wood were attached to the third layer once the second layer was dry.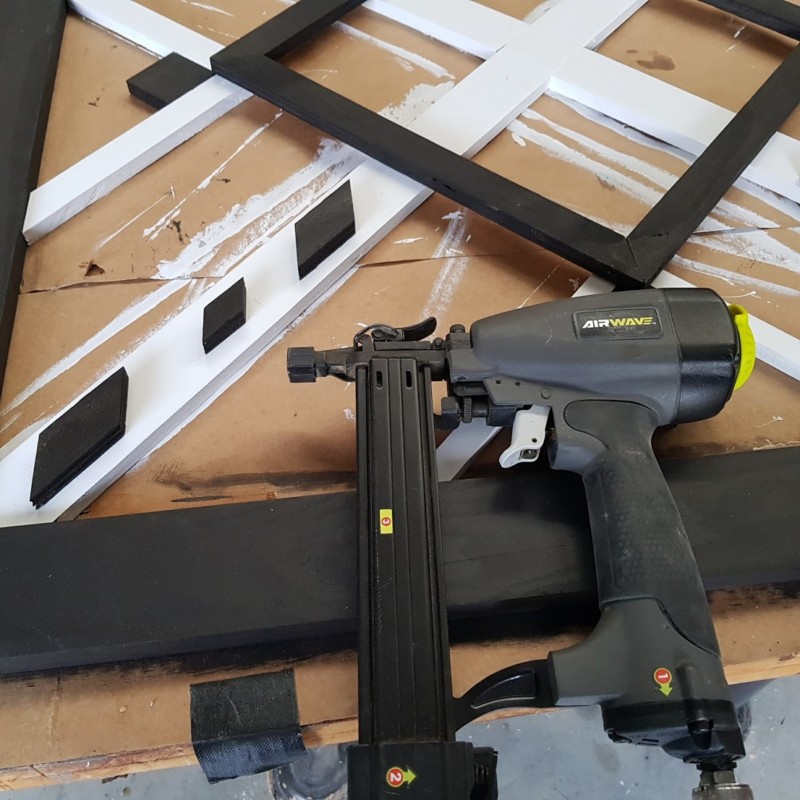 Using the nail gun on the smaller pieces of wood left visible marks, so I used a hot glue gun for them.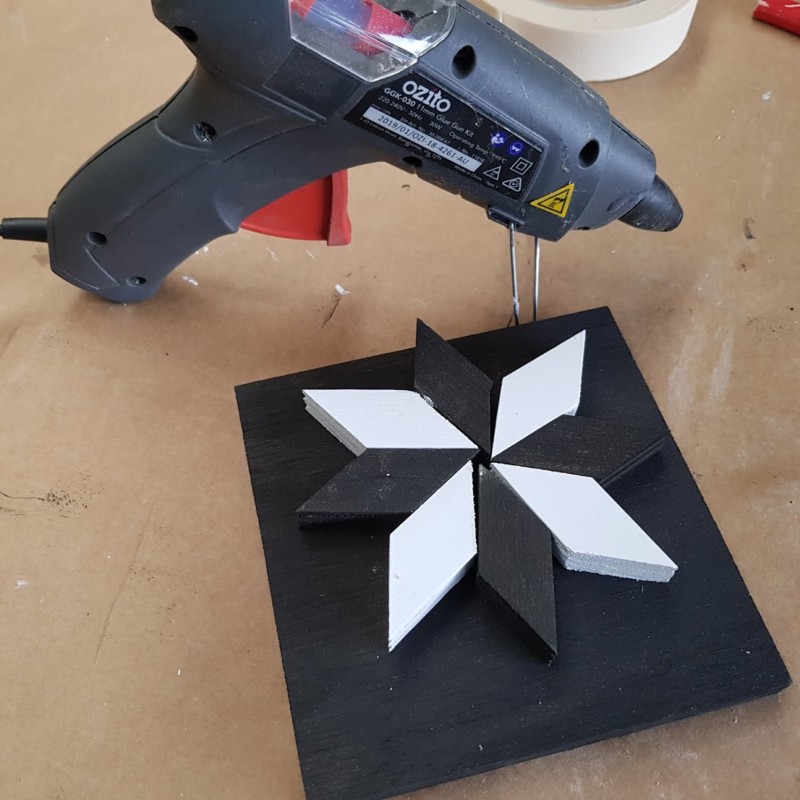 To seal the paint and preserve the finish you can add 2 coats of gloss spray polyurethane. You can use a regular polyurethane using a paintbrush, but it is harder to get into all the nooks and crannies.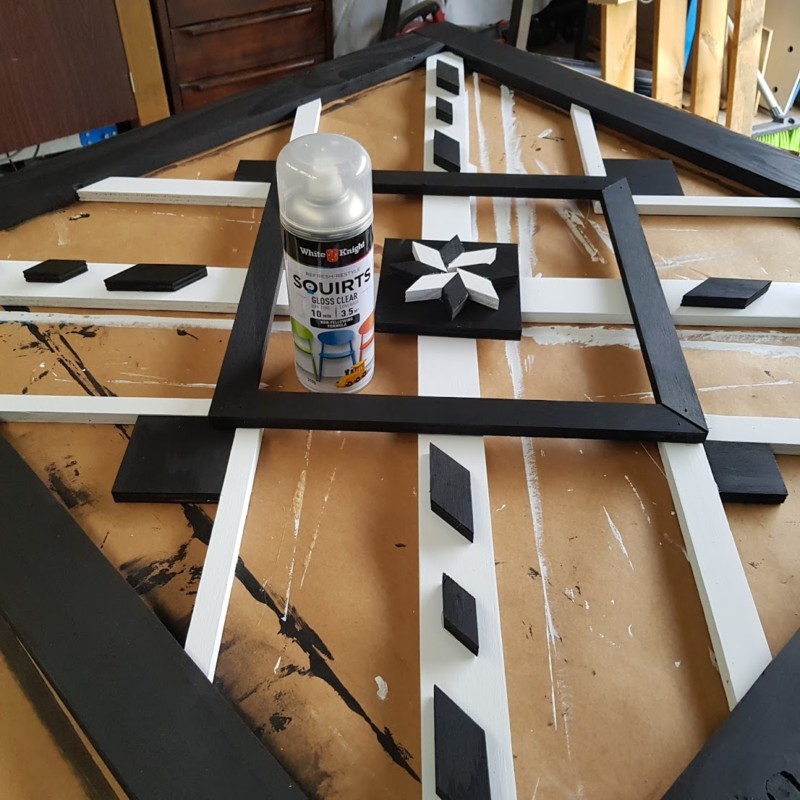 And that is the wall hanging completed.  My shed now has fewer scraps of wood and I gained a wooden wall hanging in the process. Winner Winner.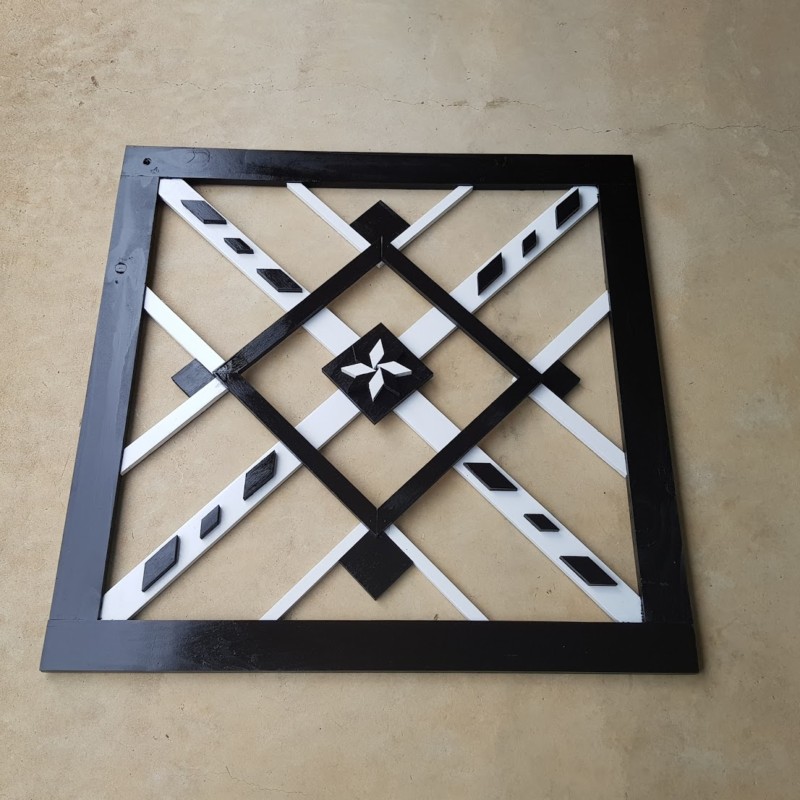 My amazon picks
This wall hanging will also be great for outside, you will just need to seal the wood with an exterior varnish or polyurethane.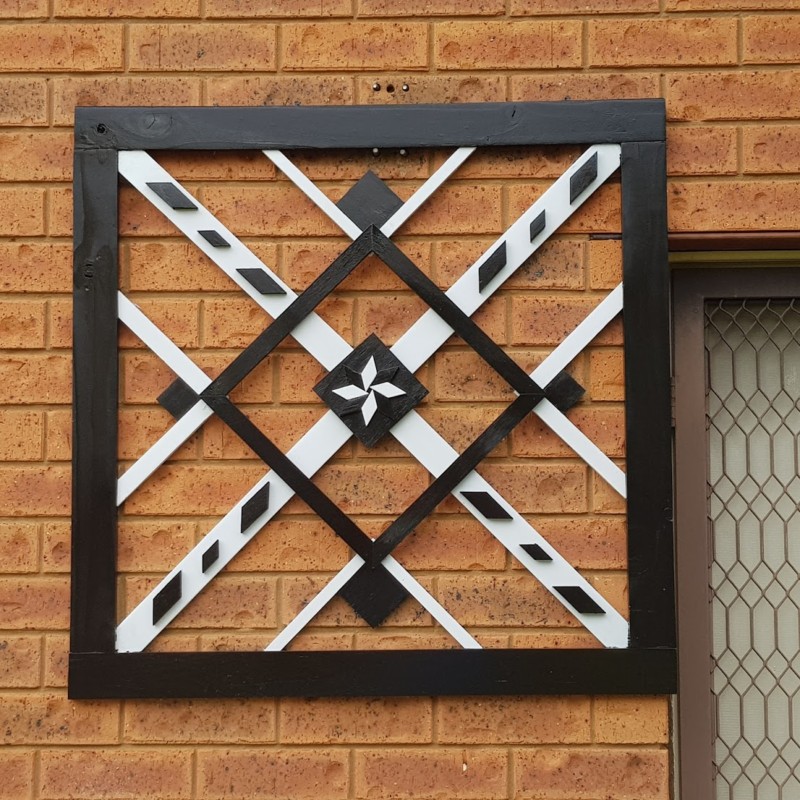 Looking for ideas for your next DIY project, check out this useful memo board/ drawing board.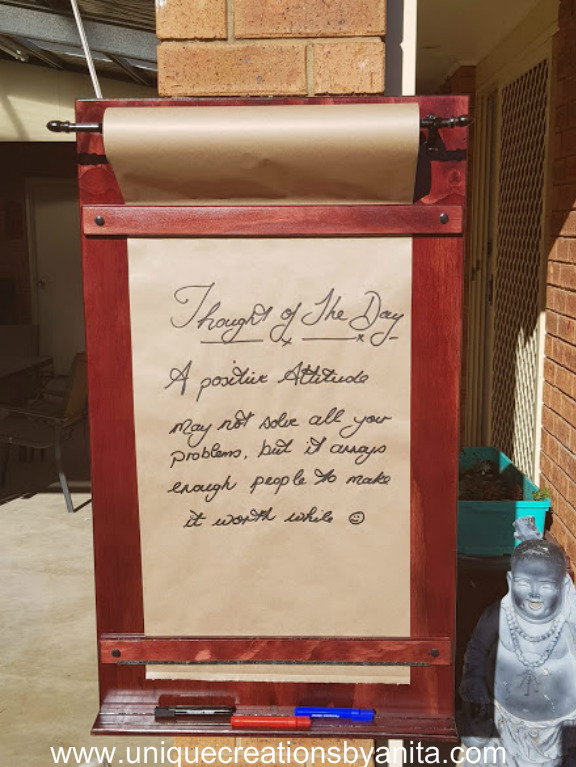 Or if you are feeling more adventurous this King size headboard.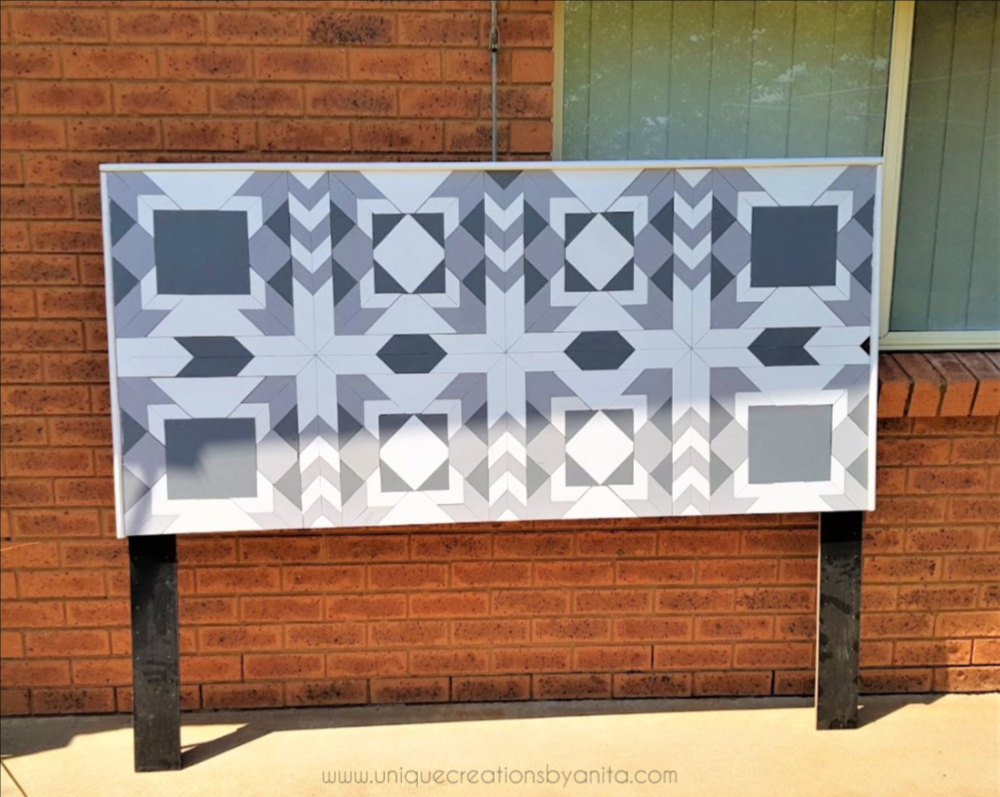 About IBC (International Bloggers Club)
If you follow my blog you will know I am part of IBC (International Bloggers Club) which is a group of talented bloggers from around the world. We have members from Spain, South Africa, Australia, the United States, and Canada. Each month we come together and create a project in a common theme.
If you missed last month's Easter theme here is the link to my Rustic Easter decorations which were a huge hit.   The contributions from my fellow bloggers are listed below, please feel free to jump over and share your thoughts.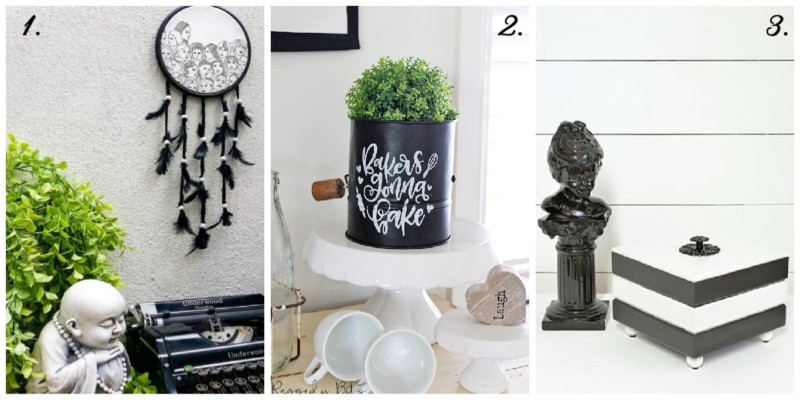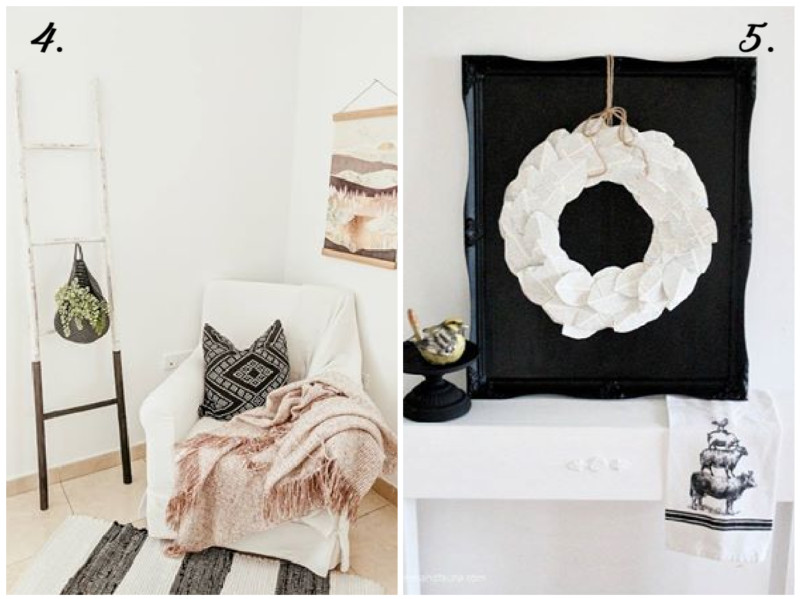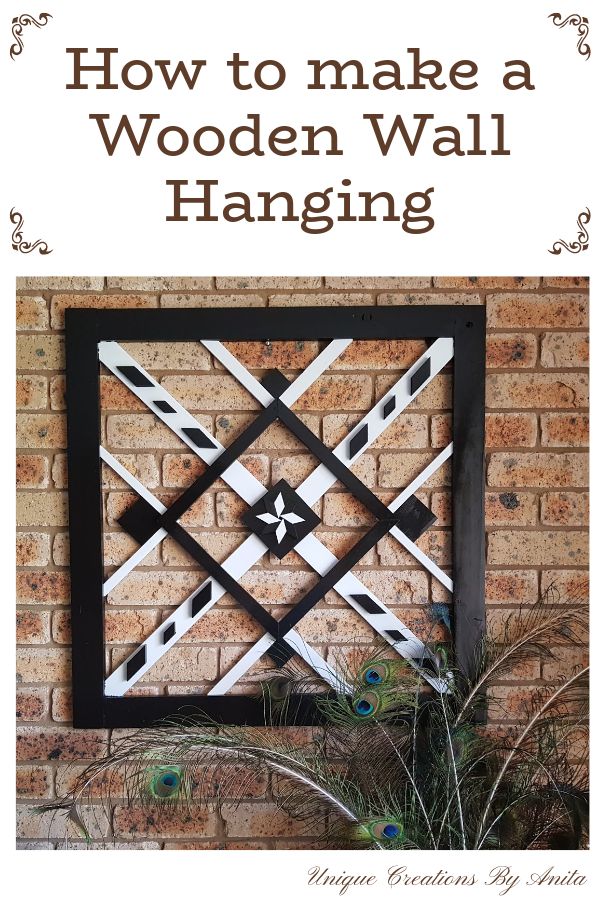 If you are looking for any of the items used in this project, please consider using our links. By clicking on the links we will earn a small commission at no extra cost to you.  Which helps us come up with new and exciting ideas to share with you.