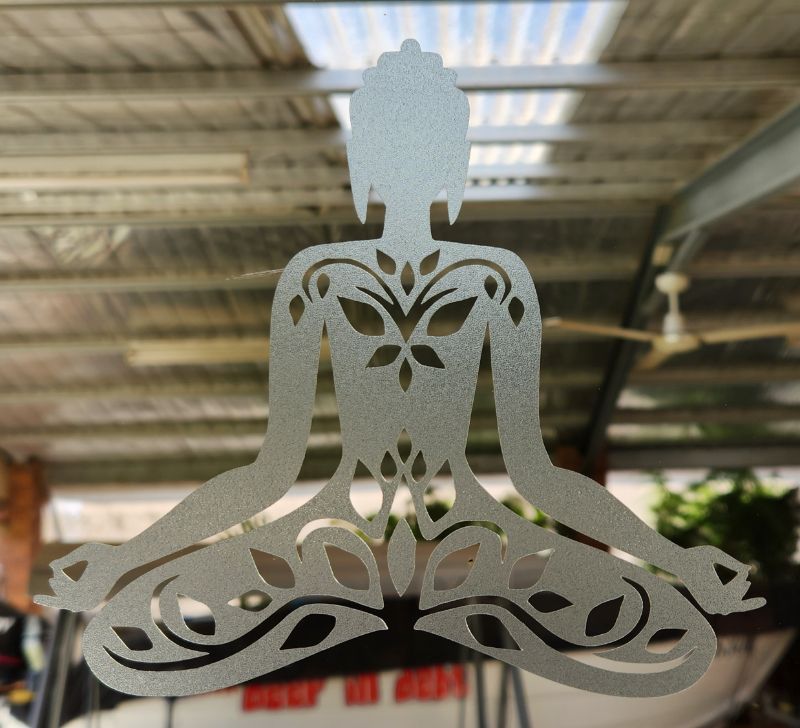 This week's post is the next challenge for our international blogger's Club (IBC).  More about IBC is at the end of this post. Our theme this month is "Glass etching" which thankfully is down to interpretation.  Because I have done a post before on glass etching I wanted to try something different for this challenge. I thought it was time to try out my new etch sea glass vinyl and make new sliding door safety decals for my door. Unfortunately, the photos did not turn out so well due to photographing through the glass but they will give you an idea of how it will turn out.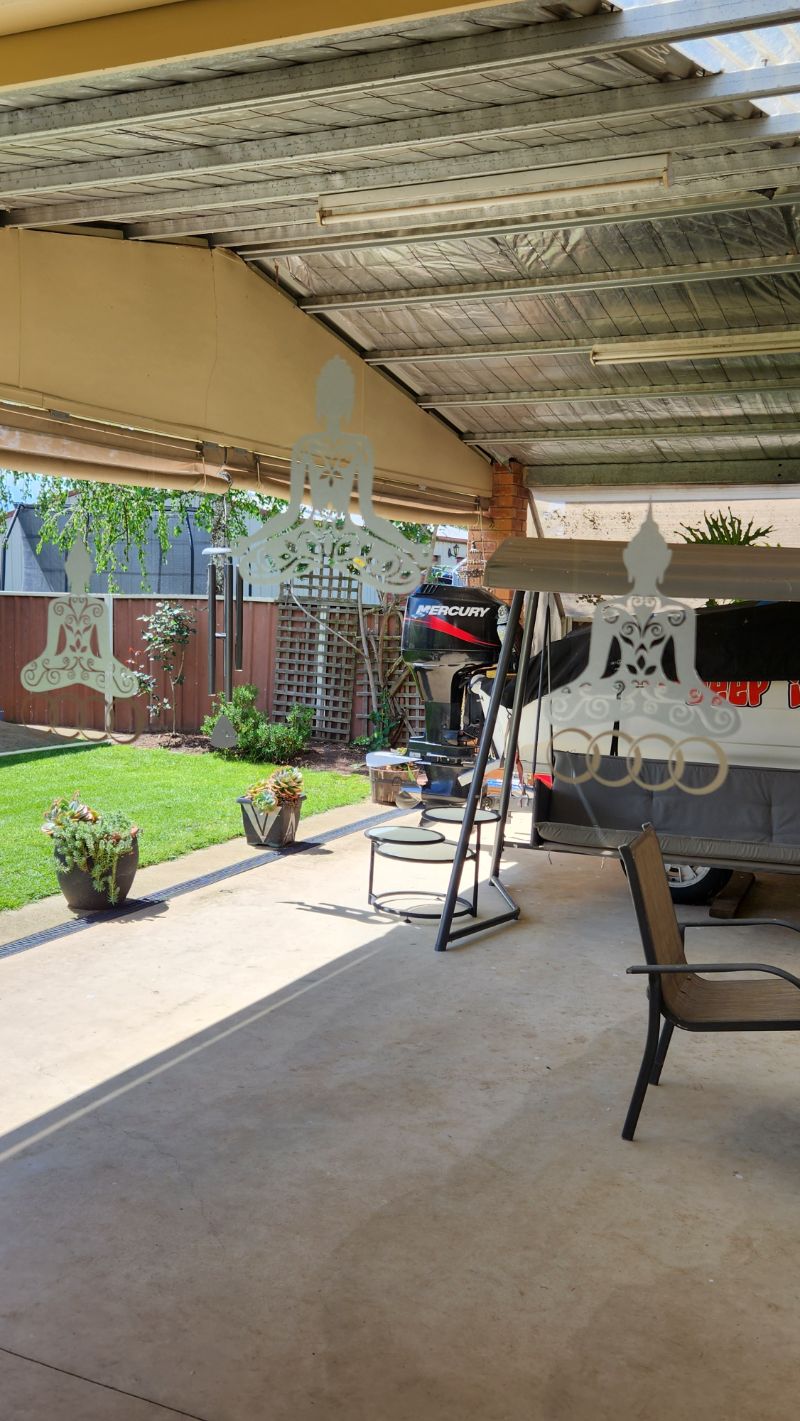 I bought this etch vinyl
about six months ago but did not have a project in mind at the time. But an incident the other week gave me an idea. Here is what happened.
I was sitting in my craft room the other week when I heard this loud bang at my glass sliding door.  Next, my two Jack Russels terrorists ran and started to barking and go crazy. My first thought was " What have they broken now", but on inspection I found a dead bird laying on the floor. I went out to see if it was still alive but the terrorists grabbed it and ran away.  It seems that when I recently washed my windows I did such a great job that the bird did not notice it was a window. That gave me the idea to make some larger vinyl decals using my Cricut
to go on the sliding door.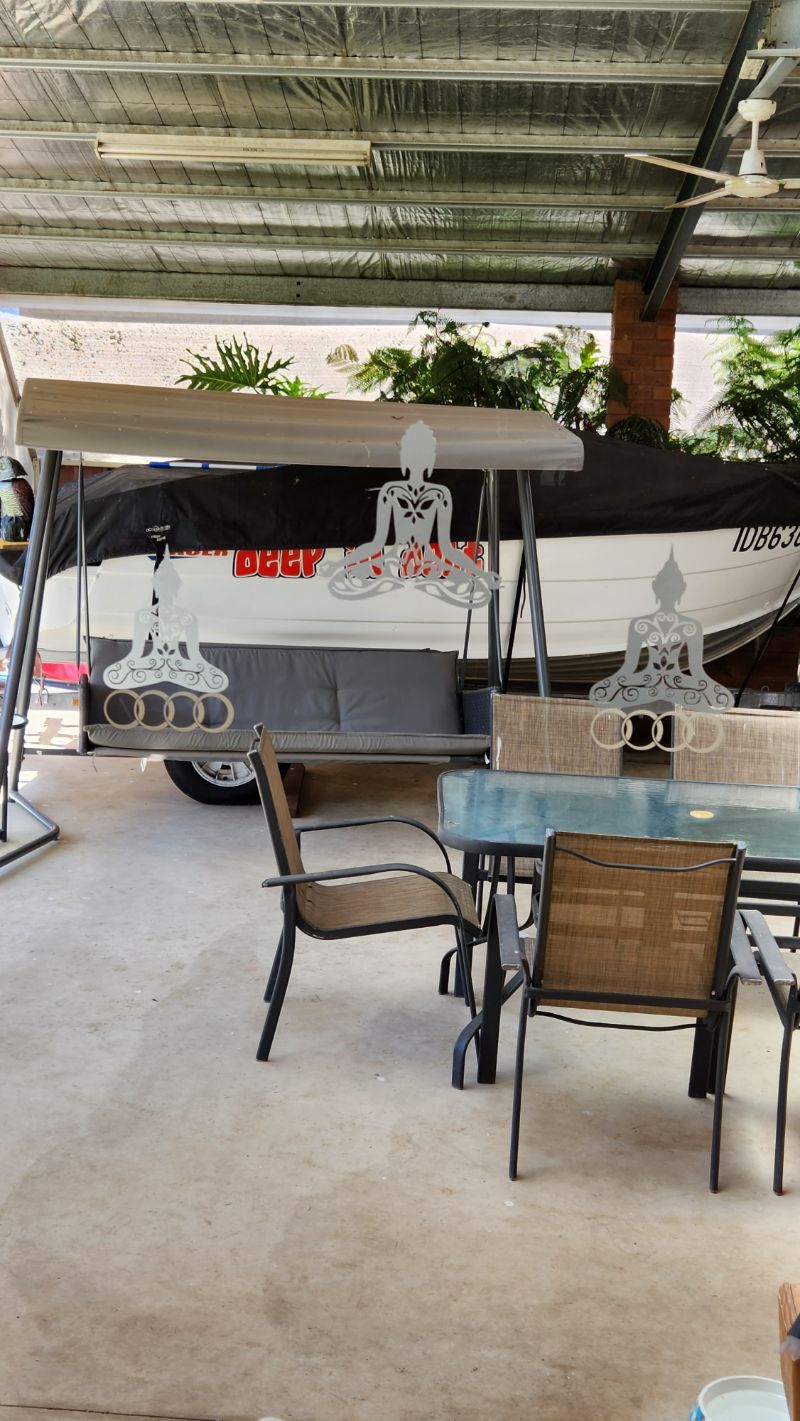 How to make DIY Sliding door safety decals
*This post may contain affiliate links. This means I earn a small commission on links used at no extra cost to you. Please see my disclosure policy for more information.**
Find Suitable vinyl
I found the sea glass etch vinyl in my local vinyl stockist and I must say the photos don't do it justice at all.  I bought the blue etch vinyl which also has a glitter effect on the surface which you cant see in the images.  It also comes in other colours and is a permanent vinyl
with an outdoor rating of 5 years.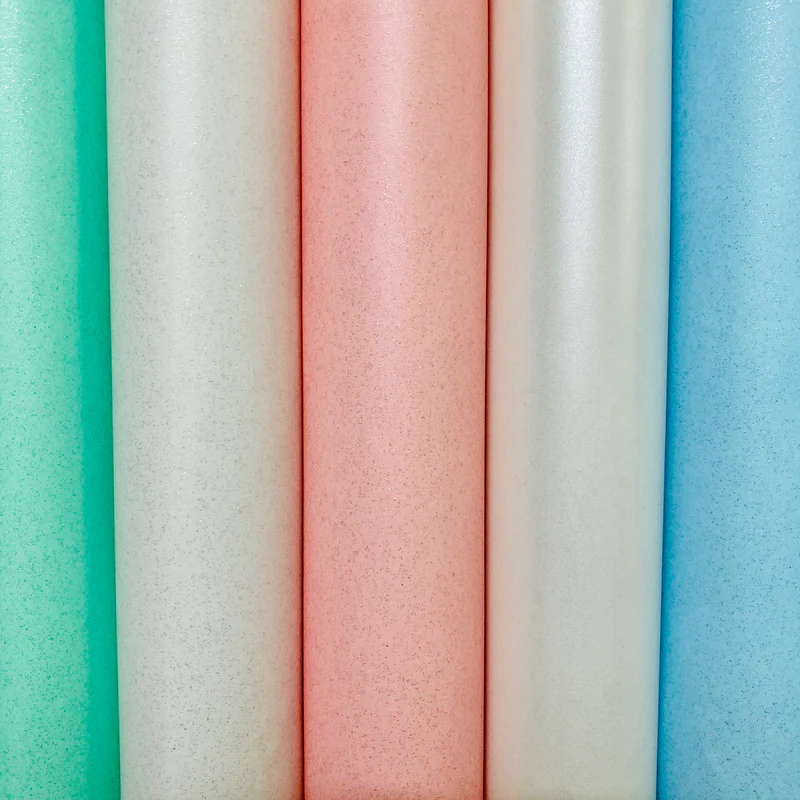 Below is a close-up of the etch vinyl, you can sort of see the glitter effect.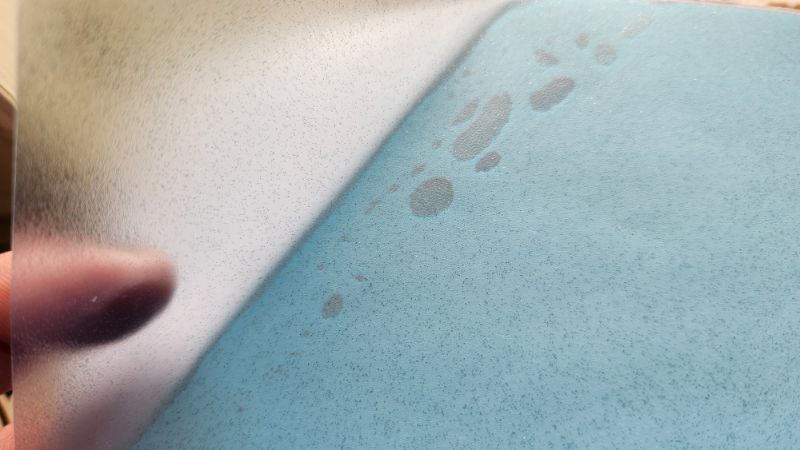 Choose a design
For my project, I chose a Buddha design because I am buddha mad. I simply googled "free Buddha images" and selected the ones I liked, but be sure to add a link to the creator if they require one.
I added the image to "design space" ( which is Cricuts software) and resize the image to fit my vinyl. Next, click the "make" button at the top.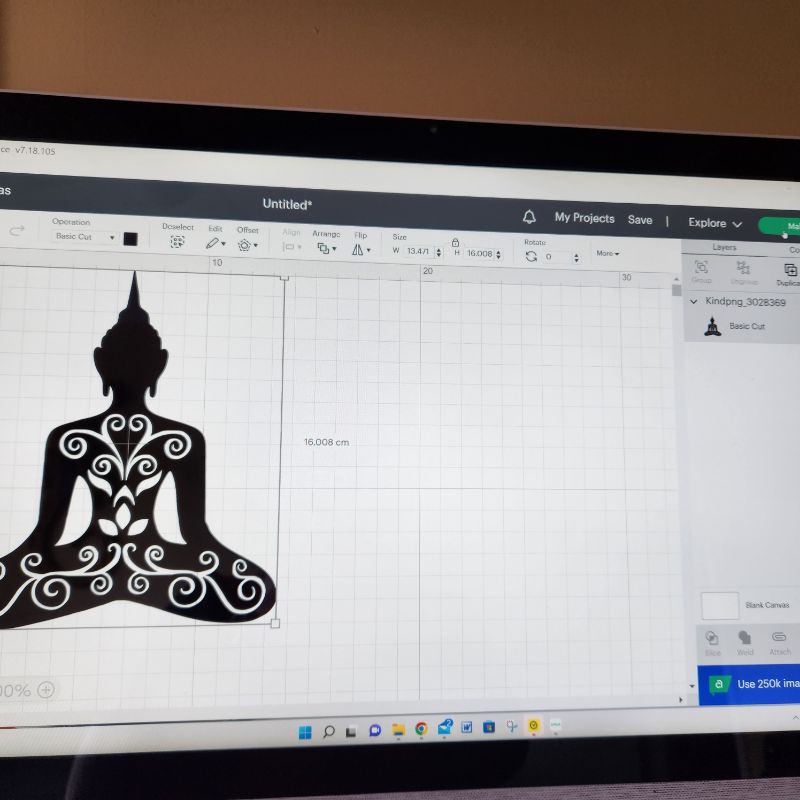 Loading the etch vinyl
The sheets of etched sea glass vinyl I bought were 12inch x 7.5 inches, so for the larger image, I made it big enough to fit this size. I set the cut setting to vinyl on the Cricut machine
and pushed the load button.

Once the Cricut had finished cutting, I weeded the vinyl.  This means removing all the vinyl you don't want in the image. To make this easier you can use the Cricut tools
or a craft knife.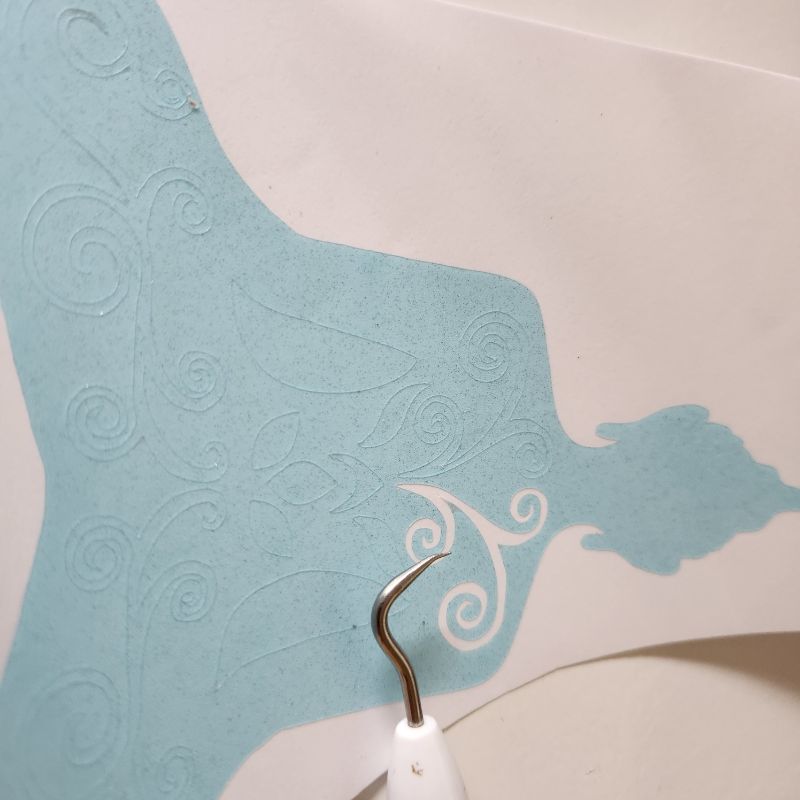 I cut 3 decals 1 large one and 2 smaller ones.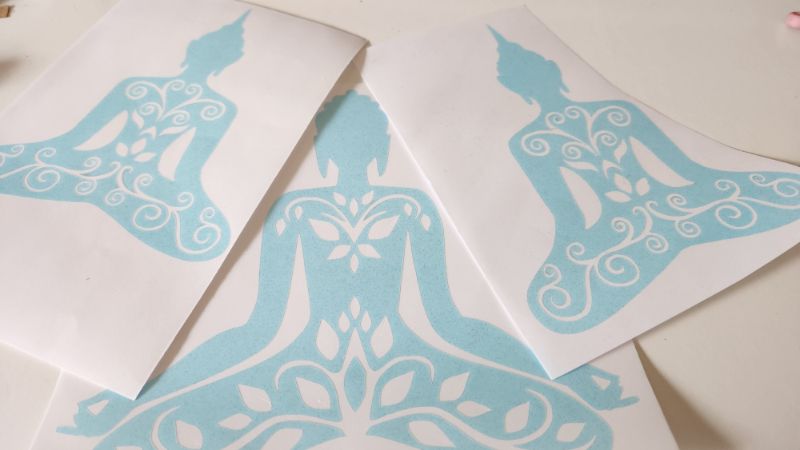 Transferring the decal
To get the decal onto the window you will need to use transfer tape
. You will need a piece of transfer tape big enough to cover the whole design.  Next, using a scraper
smooth the tape down onto the vinyl.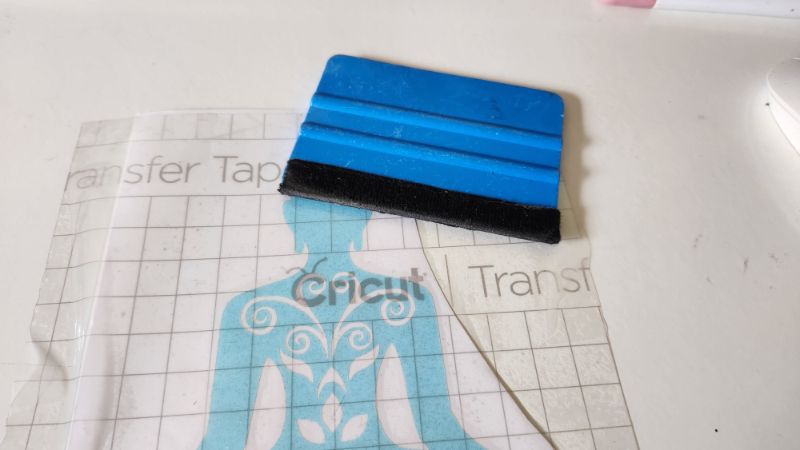 You will know the decal will transfer properly when you lift up the tape and the decal pulls away from the backing paper.  Before you add the decals it is a good idea to wash the windows to make sure there is no oil or dirt on the surface.  My sweet little terrorists were not happy that they got locked out while I did this.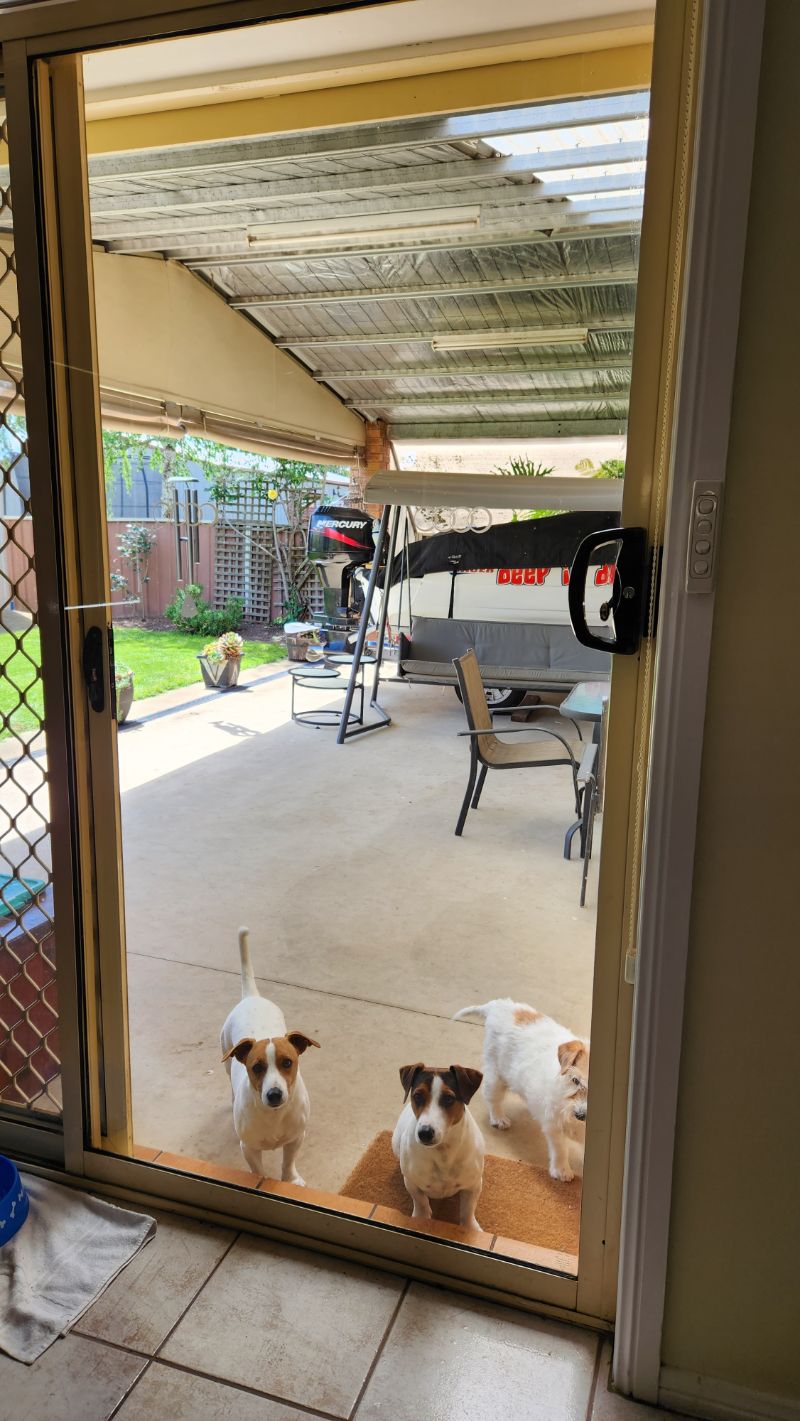 To wash the windows I used a window cleaning vac
that works like a bomb.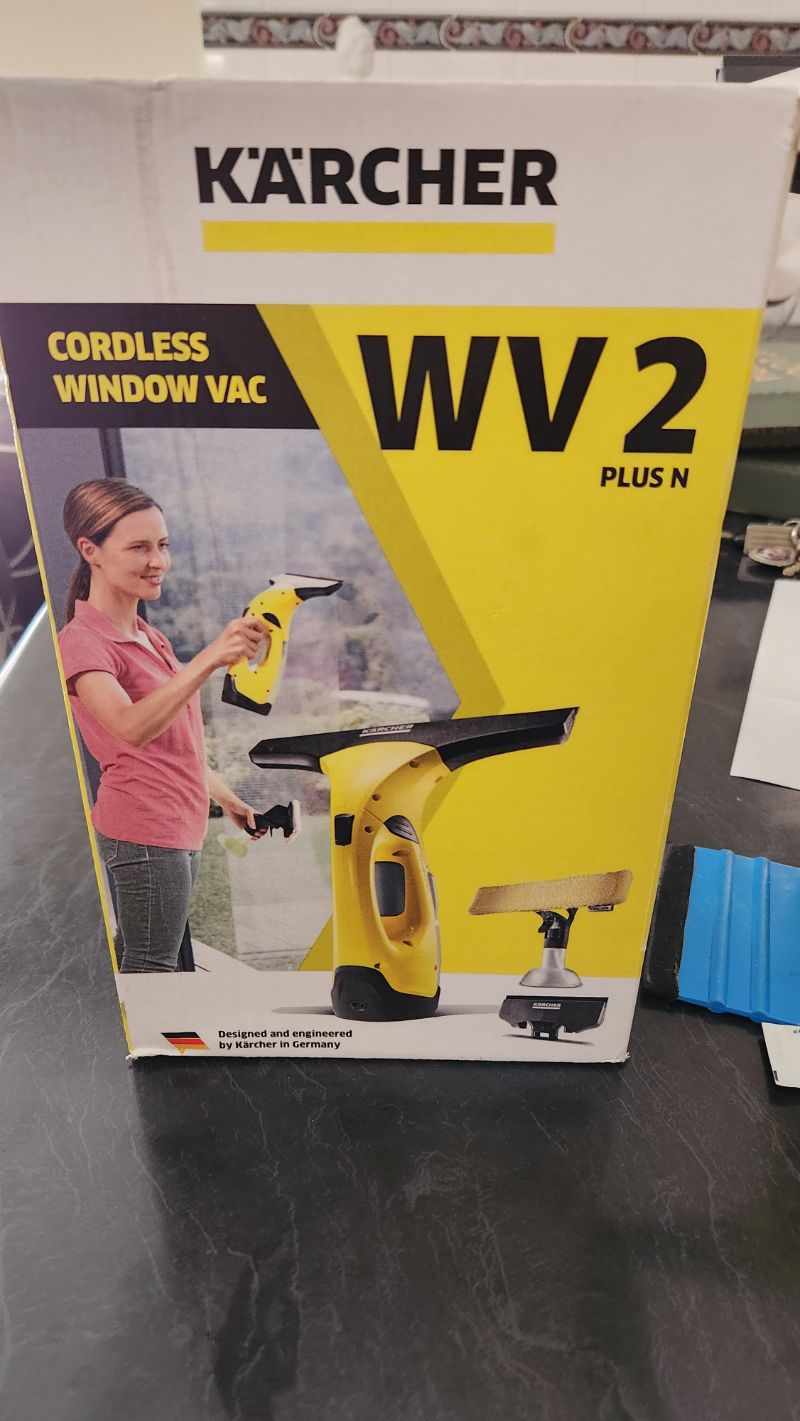 Adding the decals to the windows
To transfer the decals you simply place them where you want them and rub the surface with the scraper.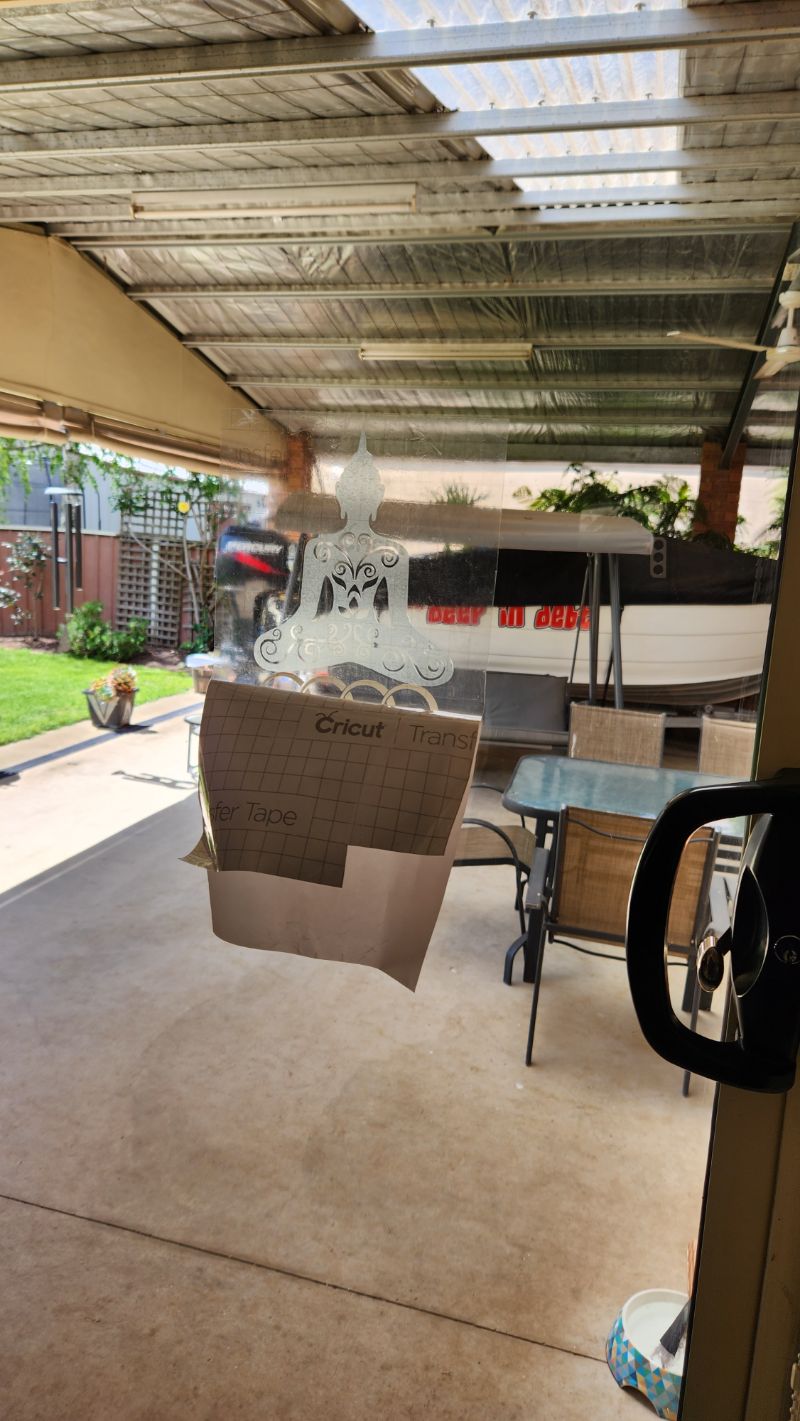 Finally, you peel off the transfer tape, and you are done.  I like to keep the paper on the transfer tape because I reuse the transfer tape multiple times. And you are now done!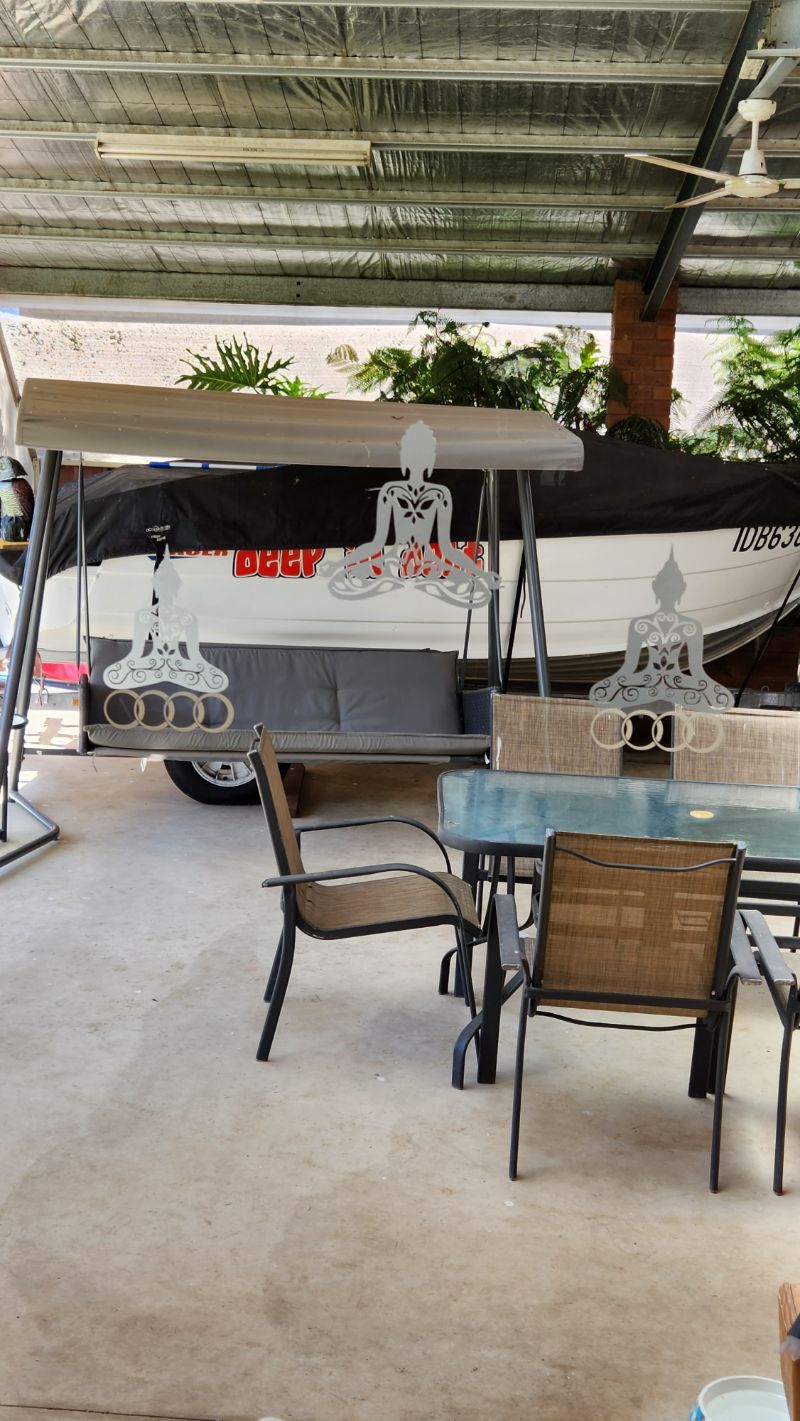 If you did not know this was a decal you would be convinced that the glass had been etched it looks so good.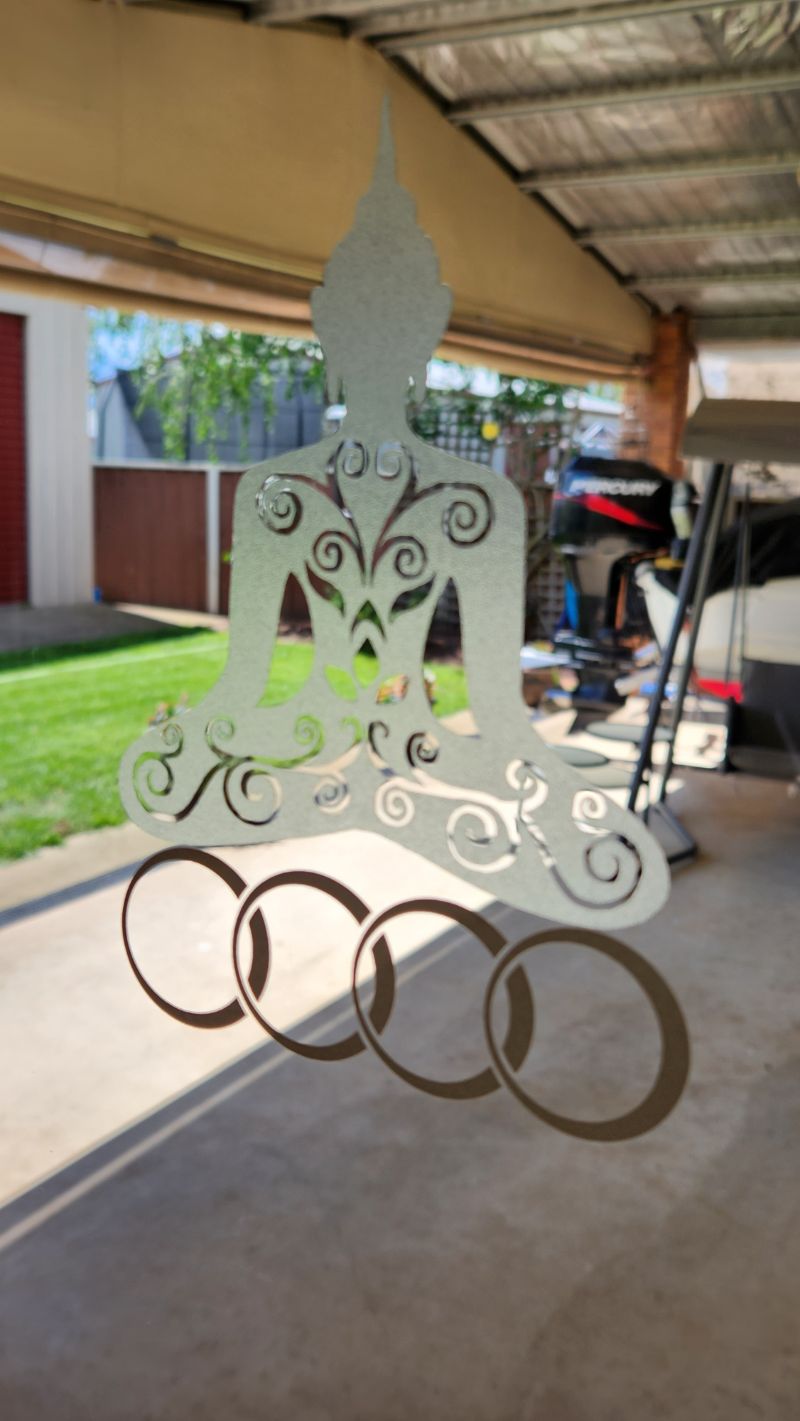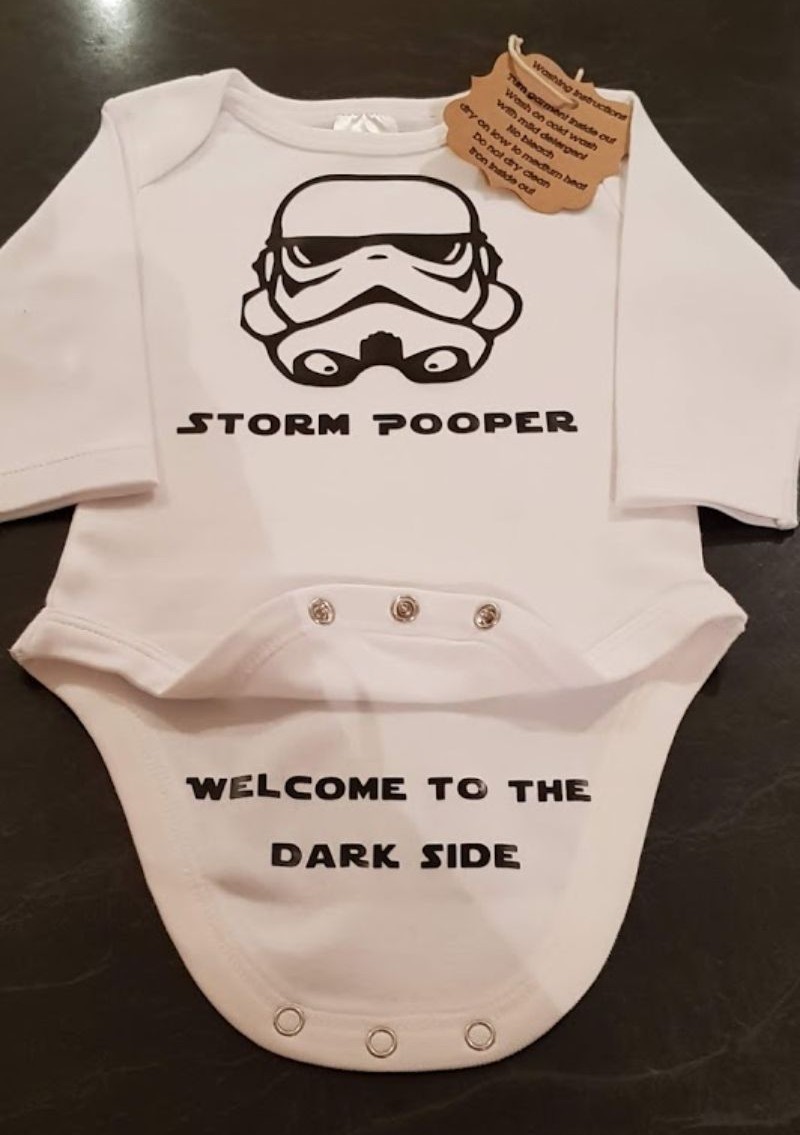 More about IBC
If you follow my blog you will know I am part of IBC (International Bloggers Club) which is a group of talented bloggers from around the world. We have members from Spain, South Africa, Australia, the United States, and Canada. Each month we come together and create a project with a common theme.
The "Glass etching " contributions from my fellow bloggers joining us this month are listed below, please feel free to jump over and give them some love.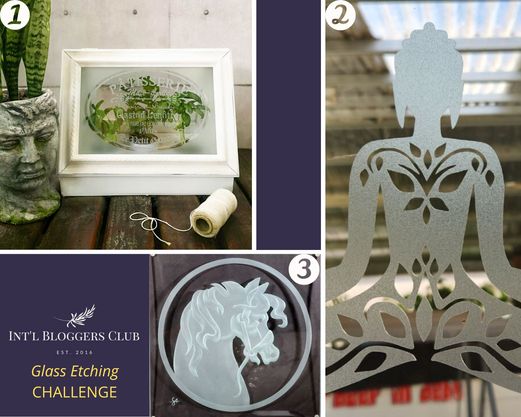 A Crafty Mix|Tabletop greenhouse faux etched glass
Me
Birdz of a feather | Sandblasting on glass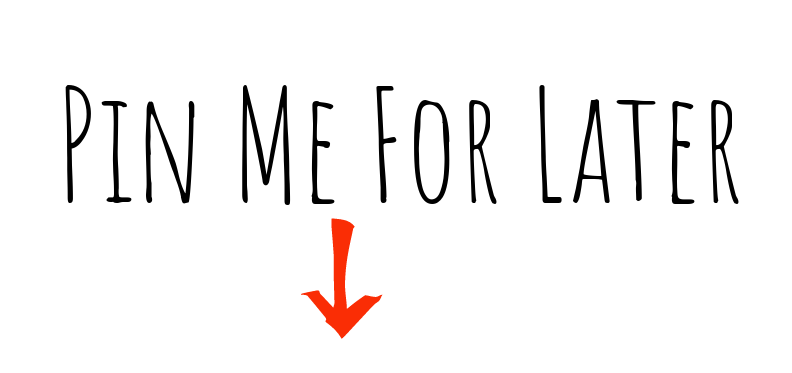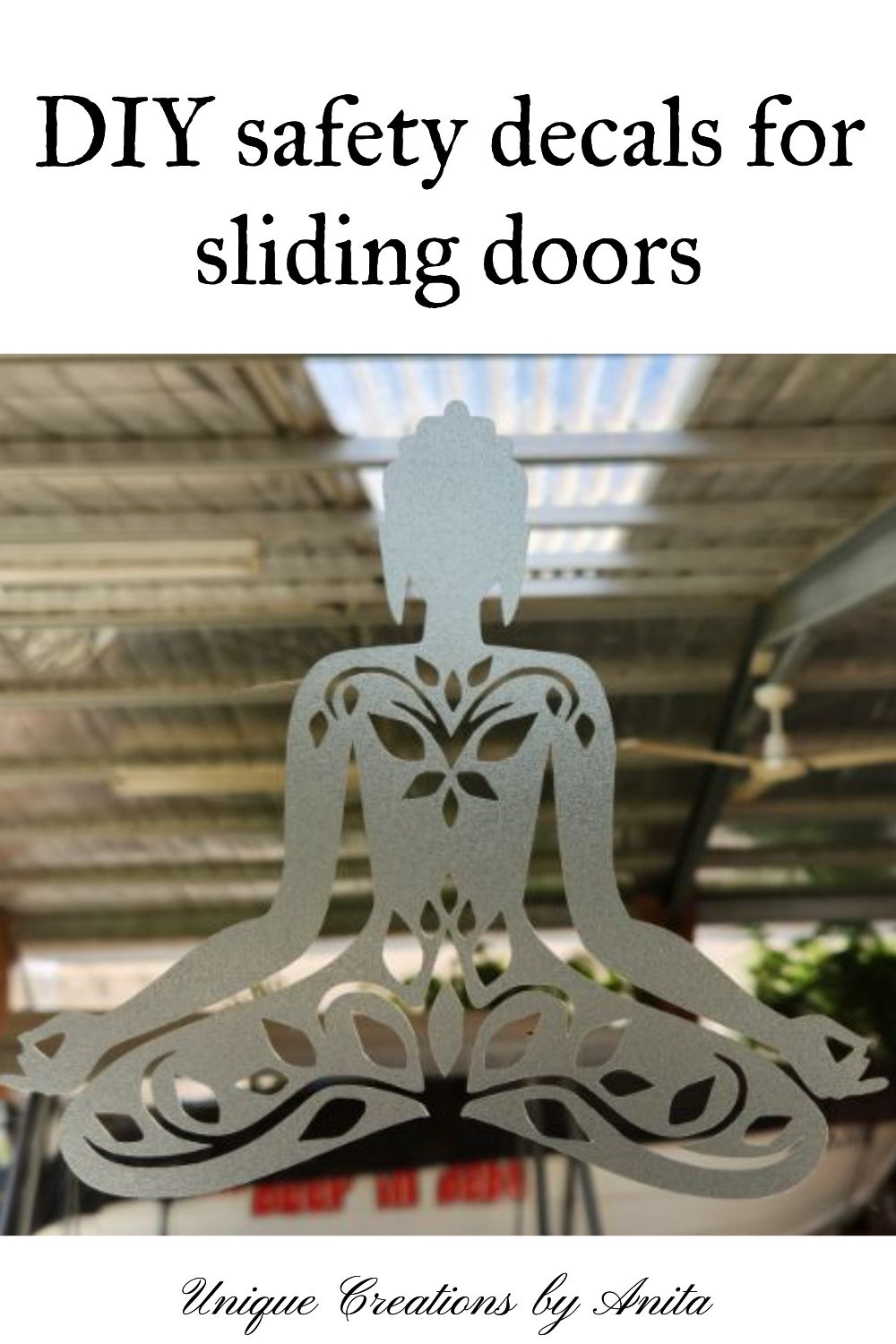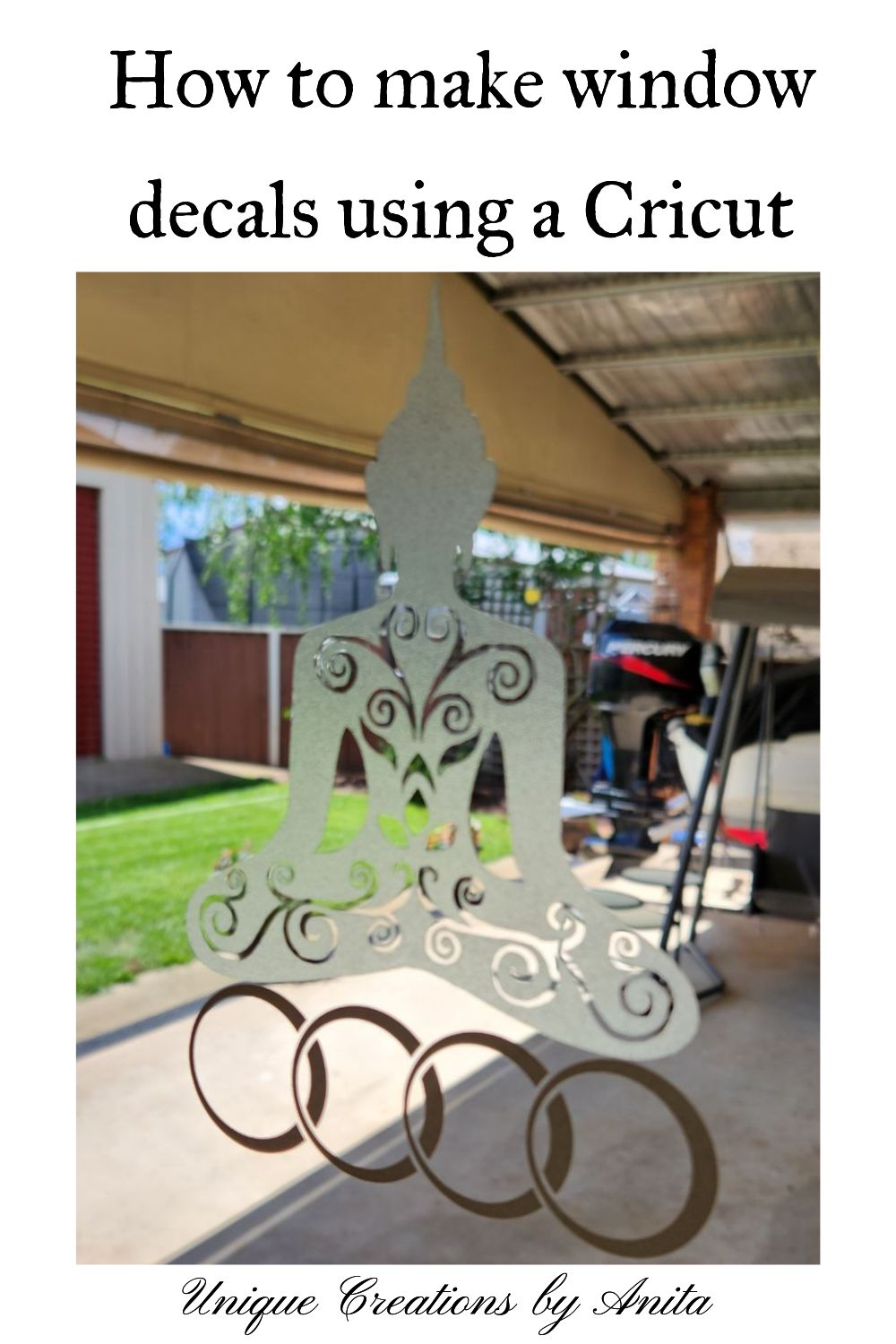 If you are looking for any of the items used in this project, please consider using our links. By clicking on the links we will earn a small commission at no extra cost to you.  Which helps us come up with new and exciting ideas to share with you. Please feel free to share or leave a comment we would love to hear your thoughts.